[Tutorial] 2 Easy Ways to Record a Webinar with Sound on Your Mac
- How to record a 3-hour live webinar on Mac?
- I want to record a webinar with audio. I have Mac OS X 10.75.
- What is a tool that can record a webinar as an attendee?
Hey, are you still looking for the best way to record a webinar on Mac? You are lucky to find this post. Here you can figure out what is a webinar and how to record a live webinar video with ease. Just read and learn.

1. What Is a Webinar
A webinar is an online meeting or presentation. You can call it an online seminar, web conference and other synonyms. To be more specific, you can connect individuals with viewers and listeners all over the world wirelessly.
If you attend a webinar, you can discuss, share desktop, invite other participants, start polls and do other activities with others in real time.
It's OK that if presenters and attendees cannot be in the same location. Because everyone can attend a webinar with the Internet connection.
Yes, you do not need to worry about the venue, vehicle or even coffee break. That's why more and more people choose webinars.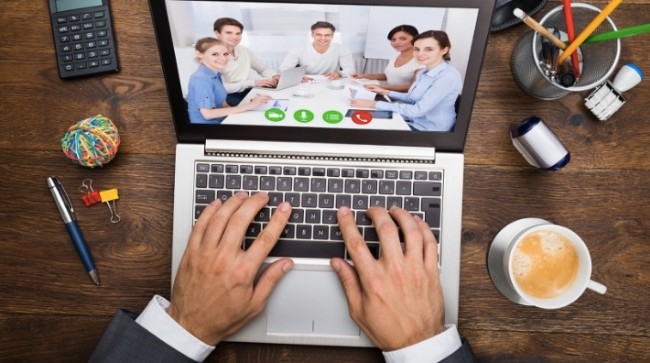 2. How to Use Webinars on Mac
To start with:
If you want to hold a webinar on a Mac, here are some materials you need to prepare: A Mac computer, a stable Internet connection, an audio headset (headphone and microphone), a webcam (for webinar presenters) and a webinar hosting system.
Get the best webinar site:
For most people, finding the best webinar service provider is the hardest job. If you have no idea which webinar provider to choose, you can get its free trial. Most webinar hosting platforms offer the free-to-try period for about 30 days.
Well, you can use GoToWebinar, AnyMeeting, Zoom, Webex, FuzeBox and other Mac-friendly webinar services. Later, do as the on-screen guide tells to complete the webinar hosting details.
Invite people to your webinar in person:
Sending invitations to attendees will be a better choice. You can sort out all things by emails.
What's more, you can post links to the webinar on your blog, website and social media platforms too. When the day comes, you can start your own webinar by choosing the Begin button.
Consequently, you can choose End to finish your live webinar.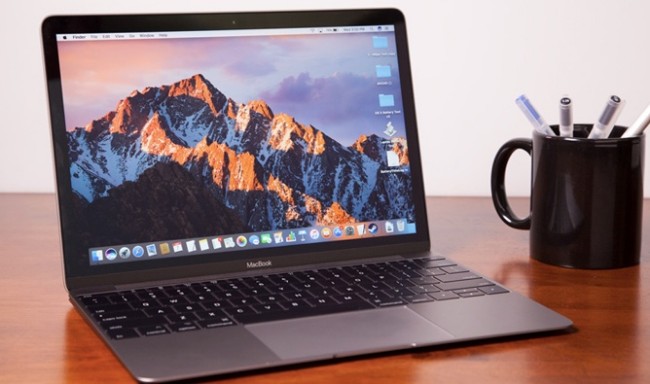 3. 2 Ways to Record a Webinar
If you want to record the entire webinar on Mac including all visuals and audios, you can try those two methods. Your webinar video conference will not be influenced while recording.
Way 1: Record a Webinar on Your Mac with QuickTime Player
QuickTime Player is the default media player for all Mac users. You can record a webinar for later viewing on Mac for free.
Below is how to record a webinar with QuickTime.
Step 1Run QuickTime Player on your Mac computer.
Step 2Choose New Screen Recording from the File list on the top.
Step 3Click the downside arrow to manage screen recording settings.
Step 4Draw the screen area you want to capture for a webinar.
Step 5You can click the Record icon to record video on Mac with audio.
Step 6Choose the Stop icon to stop recording a webinar video on Mac.
Note: Your recorded webinar video will be saved in MOV format.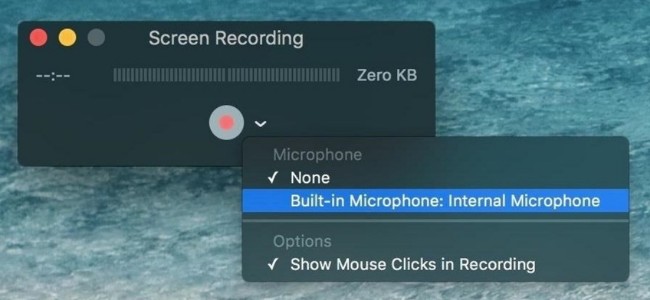 Sadly, QuickTime Player cannot record your desktop and webcam video at the same time. If you want to record system sound on Mac, you should use a third-party screen recorder.
Way 2: Record a Webinar with Audio on a Mac with FoneLab Screen Recorder
Actually, you can use FoneLab Screen Recorder to record a webinar on Mac with better experience. It is the powerful webinar recording software. You can pause and resume recording safely without time limit.
Moreover, you can take screenshots and add drawing labels while recording. So you can use it to record online meetings as you want.
Step 1Free download and install the webinar video recorder on Mac.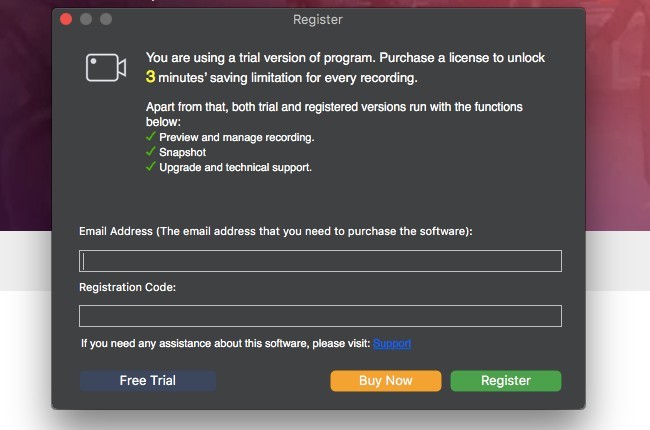 Step 2Customize the webcam, input audio and screen area. (You can record a webinar on Mac with full screen or custom region.)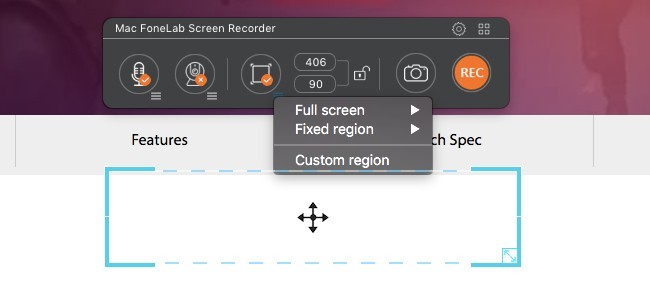 Step 3Click the Record icon to start recording a live webinar video with audio on Mac. (Before drawing on your video or picture, you need to enable the Edit icon, which looks like a pencil.)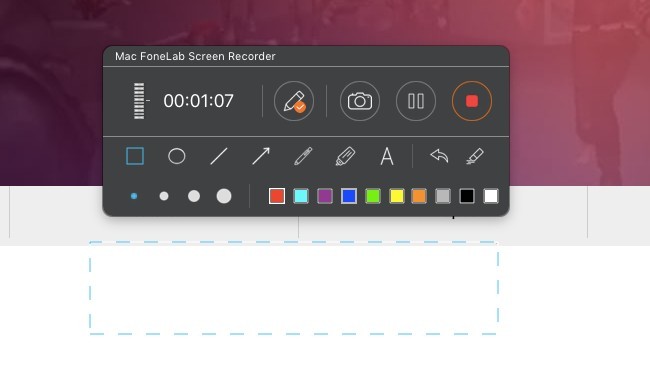 Step 4Save or share the webinar video file. (Stop the webinar recording. Choose the Media Library on the top right corner. Share the MP4 webinar video through email and other sites if necessary.)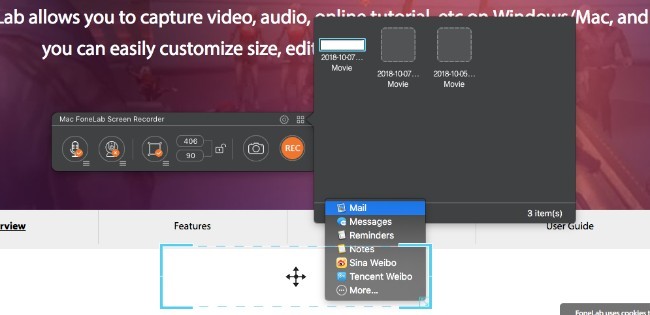 4.How to Record Screen on Android Phone
Why You Should Choose FoneLab Screen Recorder
Compared with QuickTime Player and other screen recording software, FoneLab Screen Recorder offers more functions. You can also use hotkeys to record a webinar with audio on Mac in high quality.
Now, let's read together to see what you can get from the webinar recording software.
Record iMovie, webinars, Skype calls, gameplay, tutorials, movies and other videos on Mac without lag.
Capture any sound coming from your computer or microphone in high quality.
Take screenshots with customized size from any video or webpage.
Set hotkeys to start, pause, resume or stop the whole webinar recording process.
Offer a safe, clean and easy-to-use interface.
Work with Mac OS X 10.6 or above versions.
You can use this screen recorder to capture not only live webinars, but also other on-screen activities on Mac.
In a word, you can free download this tool to record a webinar on Mac with system sound and your own voice effortlessly. It is worth a try.