How to Record Instagram Live in 5 Ultimate Solutions [2022]
I want to save a video from Instagram, but it seems that it is not allowed to download someone else's Instagram stories. So, I begin to think that if I can just record it. How can I record Instagram videos?
As the most popular social media platform, Instagram allows users to share photos and videos on their accounts with their friends and other millions of users. When people see some post about life tips, knowledge tricks, or other interesting stuff, they would like to screenshot Instagram post or record video for offline watching or sharing.
It is great that Instagram poses restrictions for privacy protection, but it is also an inconvenient thing if people just want to share the wonderful idea with others.
Don't worry, this is a useful post to tell you how to save Intagram videos.

1. How to Download Instagram Videos You Create
Before we dive in, we will talk about some tips about how to download your own videos. You should know that Instagram allows users to save their own stories before or after posting. You can check below detailed information.
How to Save Instagram Videos One By One
Option 1. Download Instagram Story Before Posting
Once you finish recording an Instagram story before posting, you can see a download icon on the top of the window. Just tap on it to save it to your phone.
Option 2. Download Instagram Story After Posting
Open the story you post on mobile Instagram app, tap the three-dot icon on the lower-right corner and select Save Video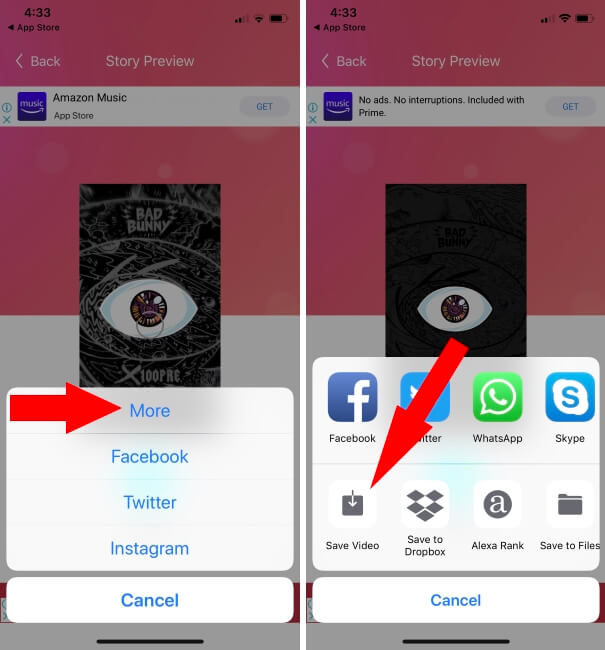 Enable Autosave to Download Instagram Video
If you want to save all your stories on mobile phones, you can easily enable the auto save feature through Settings. Go to Settings > Privacy and Security > Story Controls, toggle on Save to Camera Roll/Gallery.

After that, the stories you post on your Instagram account will be saved to your phone automatically, thus, you don't need to download Instagram stories individually anymore.
2. How to Screen Record on Instagram
As for how to record screen on Instagram, here are 5 proven methods we recommended after several testing. The following are the informative features for your references.
How to Record Instagram with FoneLab Screen Recorder
FoneLab Screen Recorder is a very powerful tool that can be used for various requirements like record desktop activities, capture audio or record screen with audio, and many others.
Moreover, it is counted among some of the best recording tools on the Internet, which can be credited to many reasons including its intuitive interface, easy operations, high-quality recording, perfect performance and more.
The following steps will help you understand how to use it correctly.
Step 1Visit official site and download FoneLab Screen Recorder. Then follow the on-screen instructions to install it. Then it will be opened.
Step 2Open Instagram on web page and log in your account, click the Instagram live you want to record.
Step 3Go to FoneLab Screen Recorder, select Video Recorder on the main interface, enable system sound. Choose recording area, click REC button to start recording.

Step 4When it ends, click stop button and save it to computer folder.
If you are aware of the additional features of FoneLab Screen Recorder, it comes a bit easier to make more professional-like videos. For example, you are enabled to set up a scheduled task, then the online shows or courses you are too busy to watch in time will be recorded for offline watching.
Furthermore, you can use its editing tools to add annotations to recorded videos or screenshots, so you can create a tutorial video with clear instructions with ease.
How to Record Instagram via QuickTime
Come with inbuilt feature - Quicktime, Mac has a convenient tool to help users capture screen without additional programs. You can use it to record Instagram story on Mac as below.
Step 1Launch QuickTime on Mac, then click File > New Screen Recording.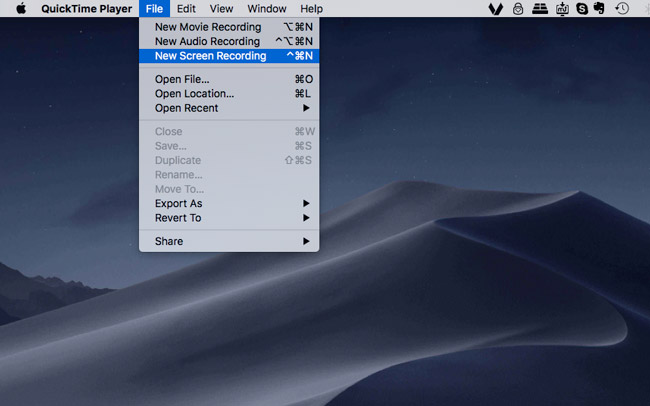 Step 2Open live Instagram on Mac, then begin recording. When recording ends, then recorded videos will be saved on desktop.
If you want to use QuickTime recorder, there are a few things that you should keep in mind that Quicktime recorder allows you to capture Mac screen without system sound only. Therefore, you will get a recorded Instagram video without audio. That is why you need more methods for Instagram capture.
How to Record Video for Instagram by VLC Media Player
As the most popular media player, VLC supports almost video and audio formats. Moreover, it can also help people take screenshots from videos, capture screen, record audio, play internet streams, etc.
Below is a demonstration of how to record video from Instagram.
Step 1Open Instagram on computer browser and then play live you want to record.
Step 2Run VLC on computer, click Media > Open Capture Device > Desktop. Then you can see your Instagram live in the VLC media player screen.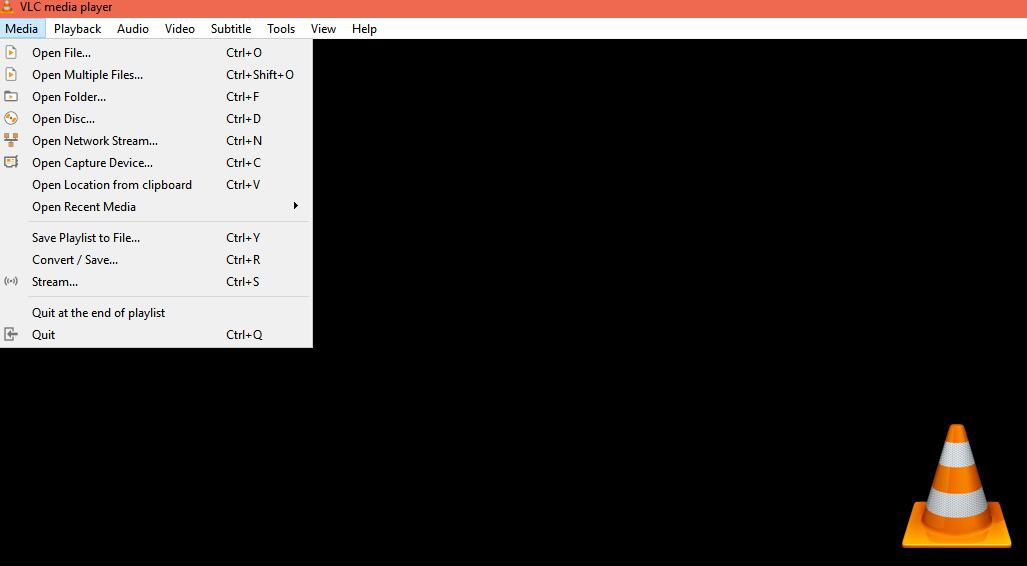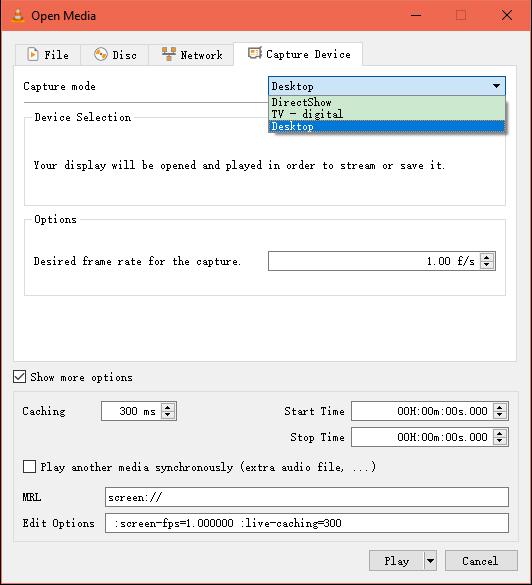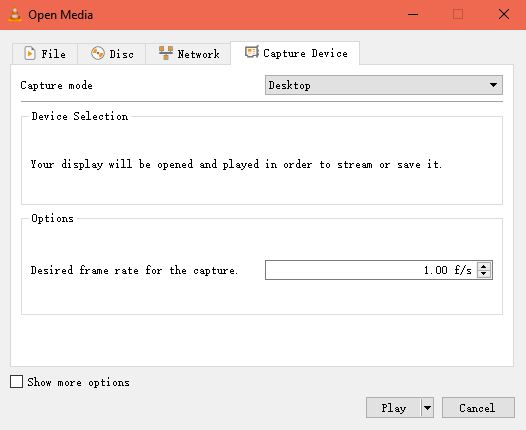 Step 3Click the stop button when the Instagram live ends. It will save the video to default folder if you have not changed it before.
How to Record Someone's Instagram Live through iPhone Screen Recording Feature
iPhone has its own screen recording feature after iOS 11, then users can capture iPhone screen video and audio within simple operations. So, you can also use this convenient tool to record Instagram Live on iPhone.
Step 1First of all, you should enable the screen recording feature on iPhone through Settings > Control Center > Customize Control > Screen Recording, then toggle on it.
Step 2Swipe download to tap the screen recording icon, then launch Instagram live on iPhone until the end.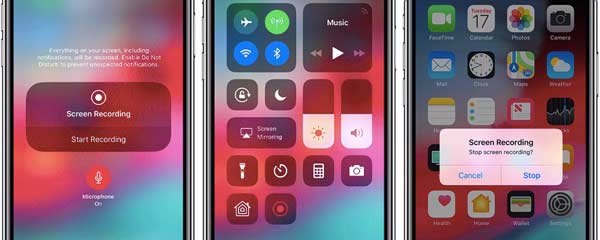 Step 3Tap the red button on the upper-left corner to stop recording. The recorded video will be saved to Photos app.
How to Record Someone Else's Instagram Live via Android Screen Recorder
As the day goes, like iPhone, most Android phones come with their own inbuilt features. Different mobile phone models have their own screen recording features and operations, you should follow the right instructions to record screen.
However, compared with default feature on Android, the third-party Android screen recorders, which are with more functional tools, are recommended to you on Android phones.
Here we will show you an example of how to record Instagram video on Android with DU screen recorder.
Step 1Download and install DU screen recorder from Google Play or official site.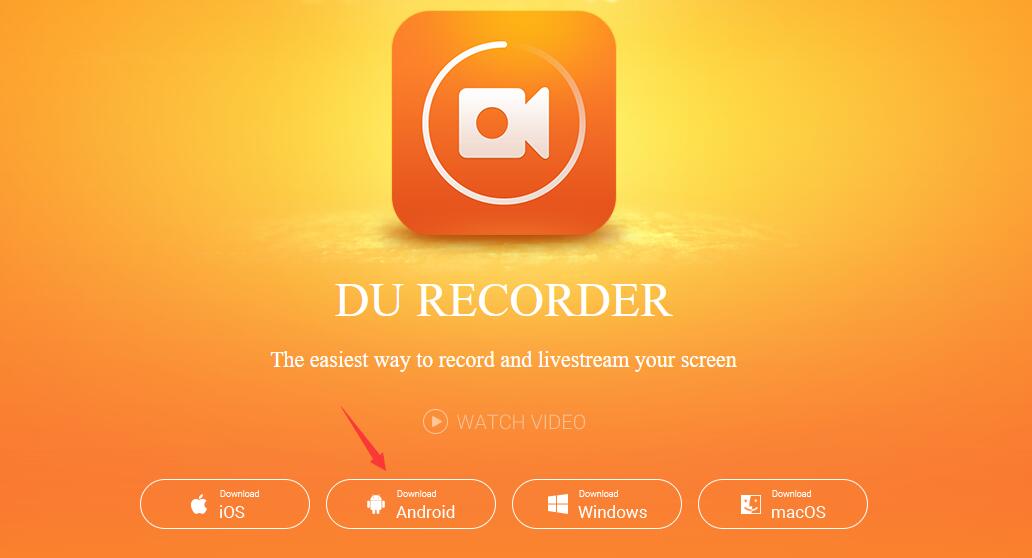 Step 2Play Instagram live on Android, click record button of DU screen recorder to begin recording.
Step 3After the video ends, tap the stop button. Then you can edit the video or just share the video with friends.
That's all about how to record on Instagram and save Instagram videos. Solutions are always more than a problem. Each method has its own features that you can take your time to understand that which is the one that suits you best.