What You Can Do When OBS Encoding Overloaded Error Occurs
Sometimes, OBS will crash and freeze when the error occurs. Fortunately, you can learn the verified solutions from this post to fix the issue quickly.

Suppose someone has a YouTube playlist saved all favorite songs, the most convenient way to enjoy them in car is to burn them on a CD. This article will share a complete guide to do the task.
1. 5 Common Solutions to Fix OBS Encoder Overloaded
When your computer spends too much time to encode the screen recording video, the error will pop up. In such a moment, you can try the following solutions.
Solution 1: Downscale Output Resolution
The higher the output resolution, the more resource OBS uses. When recording or streaming in 1080p, you use twice the resource compared to 720p. Therefore, shrinking resolution can resolve the OBS encoding overloaded problem.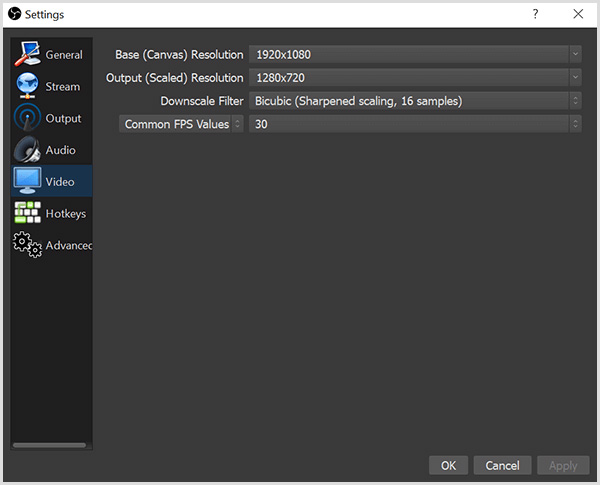 Click the Settings button at the bottom right side, go to the Video tab on the Settings dialog.
Keep the Output Resolution option and switch to Bilinear in Downscale Filter option.
Solution 2: Reduce Frame Rate
OBS is able to record screen up to 60FPS, which produces the best video quality. However, it may lead to the OBS encoding overloaded problem too. So, you'd better drop it to smaller value.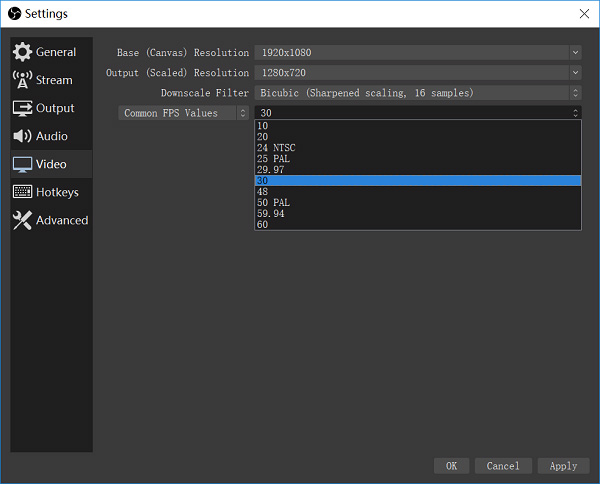 Also go to the Video tab on the Settings dialog in your OBS.
Click and expand the drop-down list next to Common FPS Values. Then drop the value to 30. It won't impact the quality very much.
Solution 3: Modify Encoder Preset
As mentioned previously, OBS uses x264 to encode screen recordings in order to produce the best quality. This encoder includes several presets with different speeds. To get rid of OBS encoding overloaded, you can select very fast, which uses less power.
Go to the Output tab on the Settings dialog in your OBS. Check the box next to Enable Advanced Encoder Settings.
Find the Encoder Preset option, open it and modify it to veryfast.
Note: You should be carefully, since any improper setting will impact the performance of OBS and lead to serious problems.
Solution 4: Try GPU Encoder
If you have adjusted the encoder preset but OBS encoder still overloads, you have to change the encoder directly.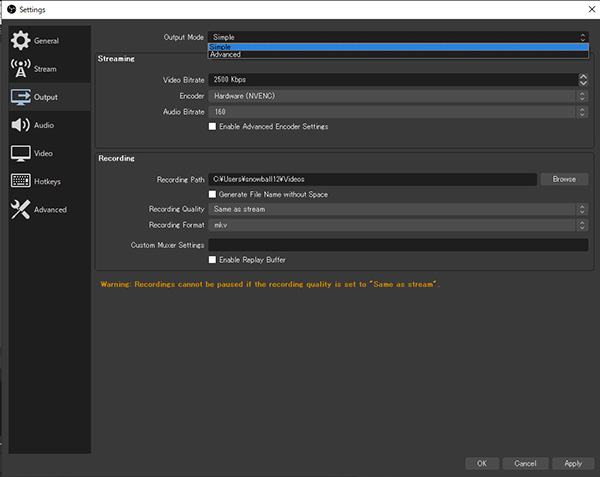 Head to the Settings dialog, and locate the Output tab.
Click and expand the Encoder option and set the hardware encoder based on your graphics card. According to our research, NVENC is better than AMF, Quicksync and x264.
Solution 5: Avoid OpenGL
By default, OBS uses OpenGL to render screen recordings. However, it is very resource intense and may trigger the OBS encoding overloaded error. Luckily, you can change it easily.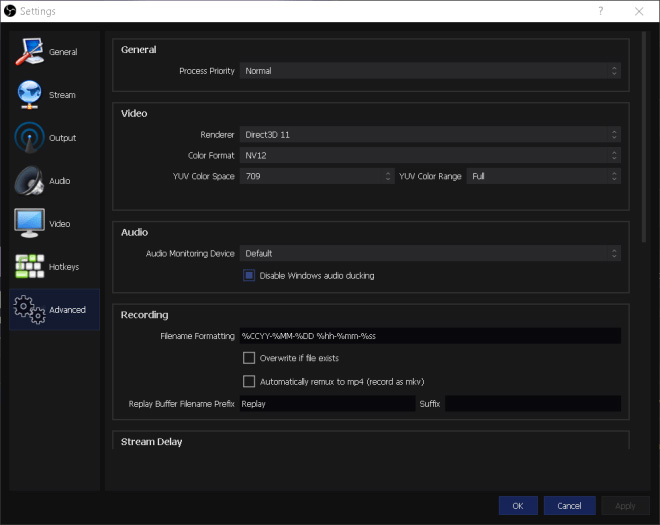 Go to the Advanced tab on the Settings dialog.
Expand the Renderer dropdown list and modify it to Direct3D or relative option.
2. Ultimate Solution to Fix OBS Encoder Overloaded PC
In fact, the easiest way to fix OBS encoder overloaded issue is to upgrade your hardware, but it is pretty expensive. Alternatively, you can use another screen recorder, such as Fonelab Screen Recorder. It is lightweight and able to optimize the performance based on your hardware and software.
Main Features of the Best Alternative to OBS
Record full screen or custom region without lag.
Optimize video and audio quality automatically.
Preview screen recording with the built-in media player.
In brief, it is the best option to fix the problem that OBS encoder overloads on both PC and Mac.
How to Record Screen without OBS Encoder Overloading
Install the best alternative to OBS
Screen Recorder provides two versions, one for PC and the other for Mac. Download the right one and install on your computer. Then launch it and choose Video Recorder. To record audio only, pick Audio Recorder instead.

Record screen smoothly
Turn on Display and set the recording region based on your need. If you want to add your face to the screen recording, enable Webcam; otherwise, disable it. Next, choose the audio source, such System Sound and/or Microphone. Click the REC button to start recording screen.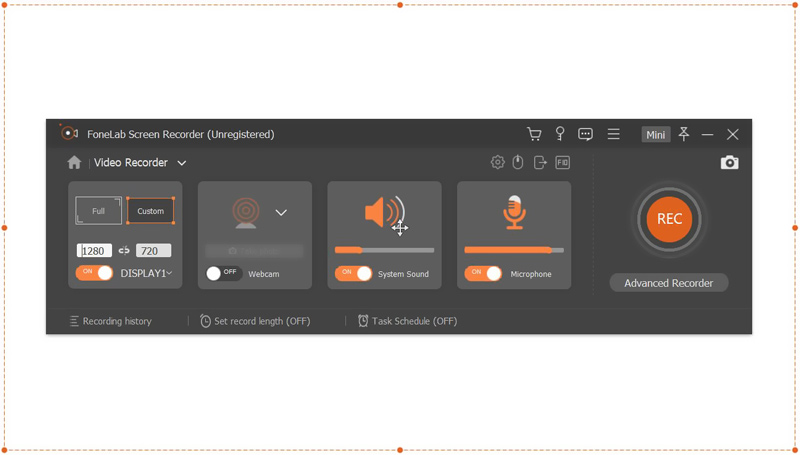 Tip: If you want to change custom options manually, click the Gear icon to open the Preferences dialog. During recording, you can add text, shapes and paintings to the recording, or take screenshots.
3. FAQs of OBS Encoder Overload
Why encoding overloaded issue happens in OBS?
The main reason why encoding overloads in OBS is CPU bottleneck. When your CPU gets choked up by encoding, it will slow down and even freeze. Then OBS will prompt you with the error message.
What is encoding overload?
Encoding overloaded is one common error that occurs in OBS when you are streaming or recording your screen in high resolution. We have shared several solutions to fix this problem above.
What is the easiest way to fix OBS high encoding warning?
The easiest way to fix OBS high encoding warning is to upgrade your hardware and use higher performance CPU as well as GPU. If it is pricy for you, try another screen recorder software to replace OBS.
Conclusion
This guide has told you five common solutions to resolve the issue that OBS pops up encoder overloading error message. This problem could happen on both old and new machines. If you have performed the common solutions but the error persists, we suggest you use the best alternative to OBS, Fonelab Screen Recorder, which is lightweight and works smoothly. If you encounter other problems when using OBS, please describe it below this post.
Related Articles:

Leave your comment and join our discussion