iPhone Storage Full – How to Clear Space on iPhone
When you get your iPhone, iPad or iPod touch, it comes with a set storage capacity ranging from 16 to 256GB for iPhone, or iPad and 8 to 128GB for iPod touch. The music you purchase, the photos you take, the apps you download, and all other content that you enjoy on your device takes up its storage. After frequent use of your device, it can fill up and run out of storage. You are not able to increase storage on iPhone when it is full, but you can free up space instead.
When your iPhone is running out of storage, actually a lot of it is taken off by other files and it just seems to grow bigger. Well today I am going to show you how to free up all of that space in no time. Let's get started. The "other files" tends to be full of Safari bookmarks, texts, calendar entries and much more. There are two main ways to delete the these files from your iOS device. The most common way is to wipe your device. Make sure you make a backup of your device via iTunes in advance. Then on your iPhone, go to Settings – General – Reset – Erase All Content and Settings. After the device is rebooted, connect it to iTunes and restore from an backup. These steps can erase all cookies, temporary files and so on. There may be some other data left, but hopefully it's been reduced dramatically.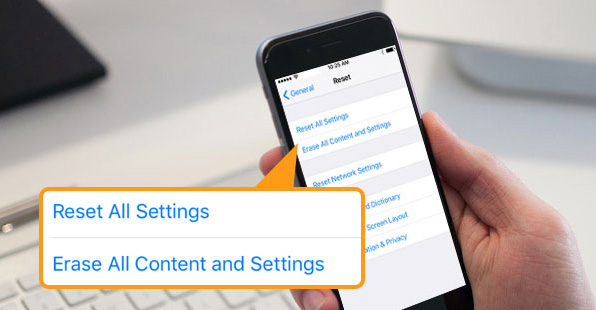 If you are not really wanting to wipe your phone but still want to gain some space back, there are a few more tips:
Delete tons of messages and attachments. You may never delete your messages after you get your iOS device. Other than text, there will be hundreds of image and videos that people have sent to you. So you can delete individual attacments or delete the entire message threads to help reduce the size.
Delete and reinstall certain apps and games. These can contain a lot of unneeded data that just collect over time. Particularly like Facebook and Instagram. Go to Settings – General – Usage and storage to see which apps are holding the most data and try to remove as much as you can or reinstall the app.
Clear Safari history and caches. Safari can also gather a lot of data from numerous sites after some time. Head to Settings – Safari – Clear History and Website Data.
How to Clean an iPhone
If you want to sell your iPhone or give it away to someone else, I suggest to use FoneEraser for iOS to erase your device thoroughly and permanently first. The software has the ability to completely erase all data and settings from your iOS device without being recoverable, which can avoid privacy leakage. The whole process is pretty simple, please follow the below steps:
Free download and install the program onto your computer and then it will launch automatically once it finished.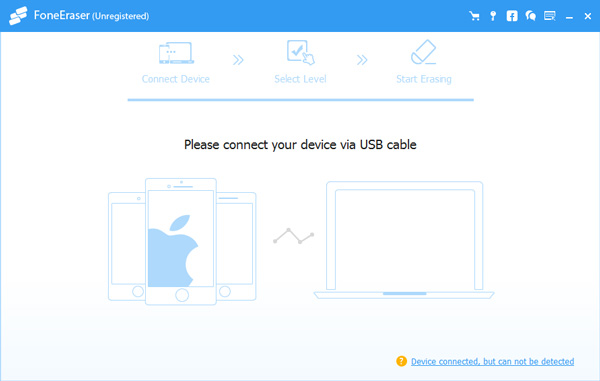 Plug your iPhone to the computer via USB cable, and enter passcode on your phone if it is locked. Tab Trust on device for iOS 7 or higher version.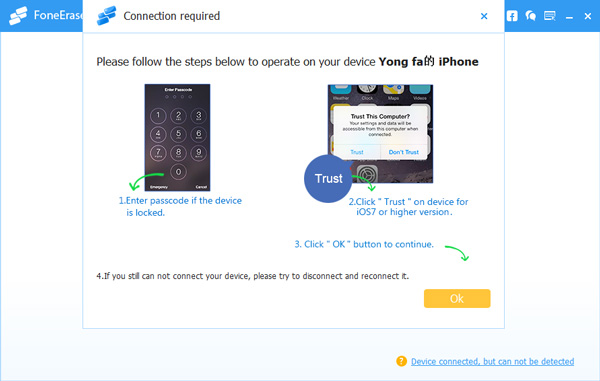 The software will soon detect your iPhone, if not, click the icon right behind Failed.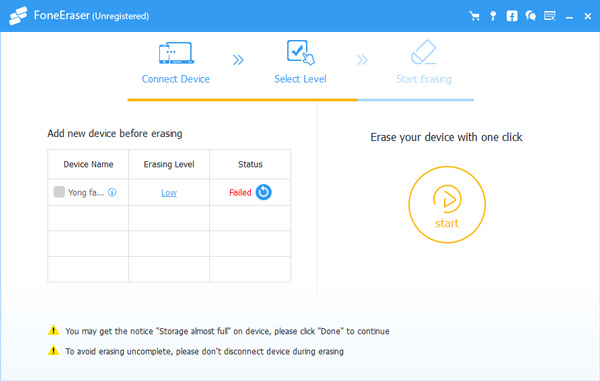 Select an erasing level (Low, Medium or High). High Level is recommended here.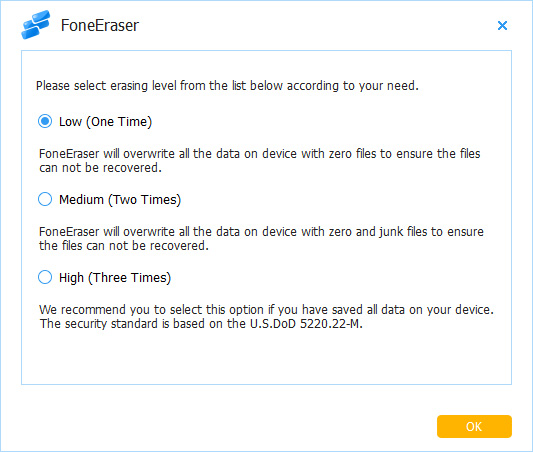 After your device is connected, click the Start button to begin erasing and then click Yes to confirm the procedure.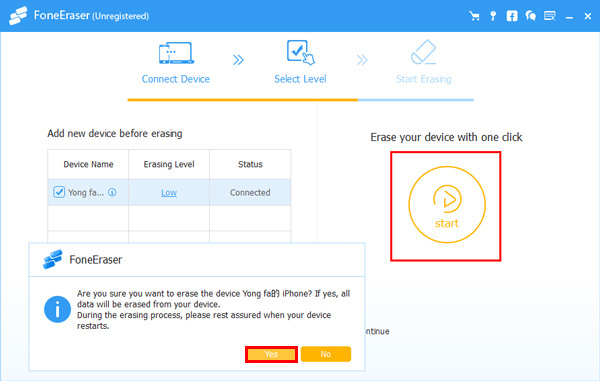 Wait for the erasing process to complete.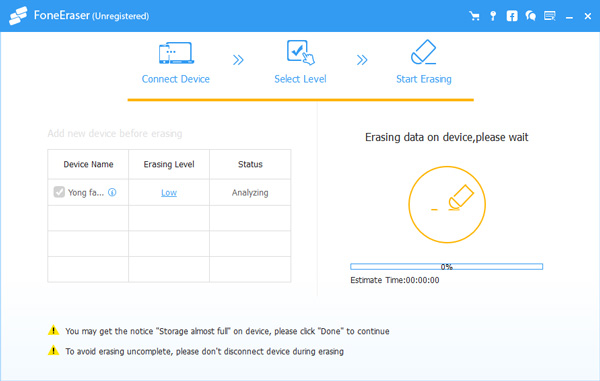 Related Articles: