Convert Video Now
convert MPG/MPEG to MP4 with fast speed and high output image/sound quality.
2021 Best Video Trimmer on Windows - How to Trim Videos on Windows without Losing Quality
I recorded a video on my computer screen yesterday, and now want to remove the opening and closing part. How can I do this without losing quality?
This similar situation might have encountered to most of people who need to record an online course, or want to make a video within certain times.
In this post, we will show you how to trim off the unwanted part of the video easily.
1. How to Trim Videos on Windows with FoneLab Video Converter Ultimate
FoneLab Video Trimmer is the first video trimmer be highly recommended to you. You can find that it has both Windows and Mac versions, so you can use it no matter you are using what kind of computer. Of course, it has many more features to be the edges from other competitors.
It is more than a trimmer, it also helps you convert video format, split video file, merge video, rotate video file and more.
It is easy to use.
You are allowed to add subtitles to video file with ease.
You can also crop video file, enhance video quality and more.
Can't wait to learn how to use it? Below are the clear instructions.
Step 1Download and installl FoneLab Video Trimmer on computer, then it will be lauched automatically.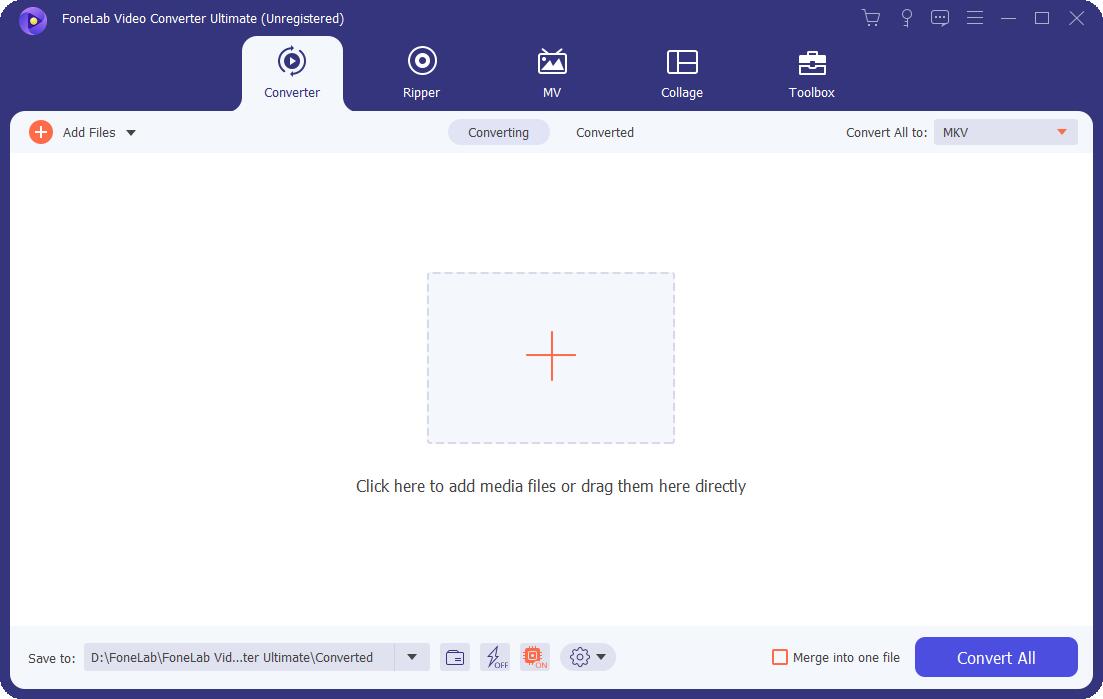 Step 2Then import the video file to the program.
Step 3Click Trim button, and move the sliders to adjust the video file, click OK.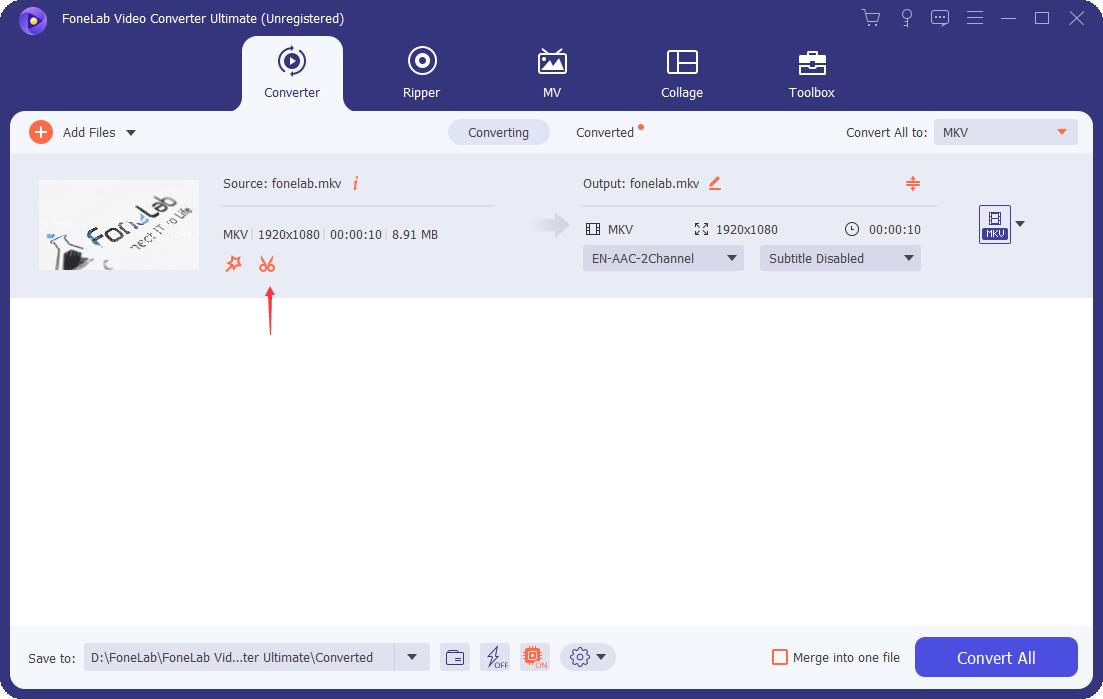 Step 4Click Convert button.
2. How to Trim Video on Windows with Windows Movie Maker
Windows Movie Maker is always the default video player in Windows XP, Vista, 7 and 8, and it also can be a video editor to trim video file with simple clicks.
Step 1Import the video to Windows Movie Maker, click Edit > Trim/Split.
Step 2Click and hold the sliders to adjust the start and end point.
Step 3Click Set start point or Set end point.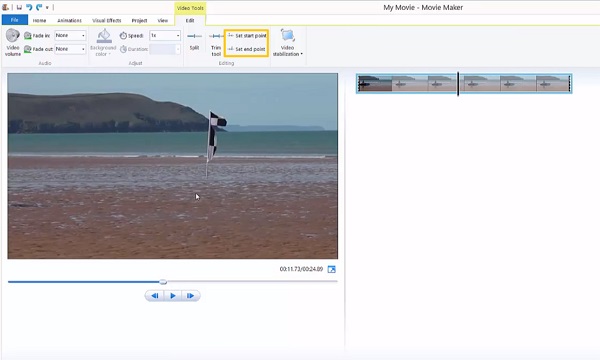 Updating and upgrading always bring improvements. So you can move to the next part to get the new features on Windows 10 if you have upgraded your computer operating system.
3. How to Trim a Video on Windows with Windows Movie & TV
Movie & TV tool is offered by Windows 10. If you are not a Windows 10 user yet, you can firstly upgrade the system version. Then follow below demonstration to trim video files.
Step 1Open the video with Movie & TV.
Step 2Click the pencil icon on the bottom-right corner, then choose Edit.
Step 3Locate Edit in Photos, select Trim.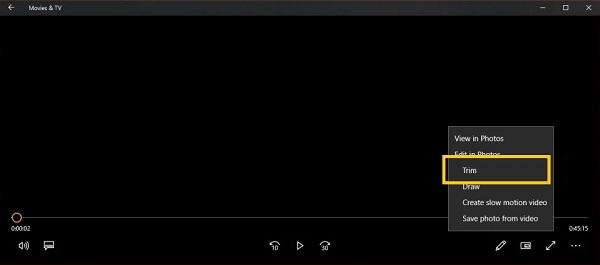 Step 4Then you can trim a video file with Microsoft Photos.
4. How to Trim video on Windows 10 with Photos App
Photos app on Windows 10 after upgrading is much more than a tool to view image on computer. It also helps you rotate a video, crop video, and trim video file with ease.
Below is the tutorial to trim a video on Windows.
Step 1Locate the video file you want to trim and right-click to select Open with > Photos.
Step 2Click Edit & Create at the top-right corner, then find Trim button and click it.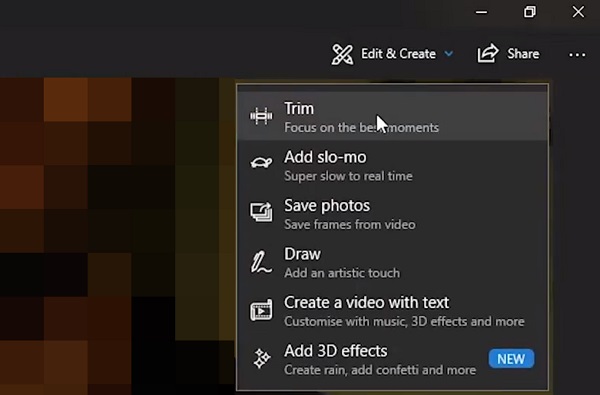 Step 3Move the sliders to trim the video, then click Save a Copy when you are done.
Solutions are always more than the problem. If you want to finish all tasks on a web page, you can move to the next part to get online video trimmers.
5. How to Trim Videos Online
Online tools is popular for its convenience, so you won't be asked to download or install some programs on computer before trimming videos.
Below are 5 recommendations for you.
Option 1. https://online-video-cutter.com/
This is one of the features on this site. You can simply upload the video to the page, and trim it within a few clicks. There are various tools you can find on this site, such as Audio cutter, Audio joiner, Video converter and more.
Option 2. https://www.kapwing.com/tools/trim-video
Kapwing video trimmer allows you to upload video files from computer local folder or paste and URL to trim a video according to your needs. You can learn how to trim your video online from tutorial on the bottom.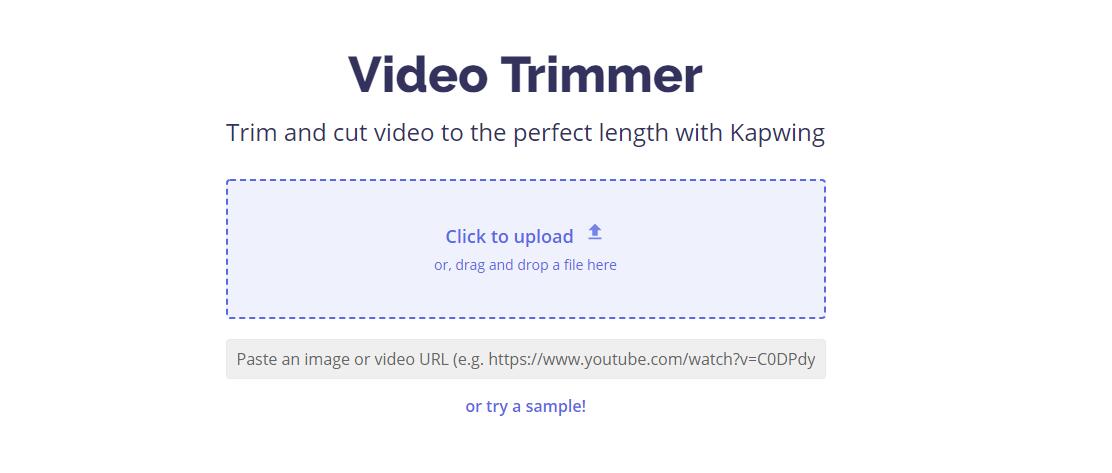 Option 3. https://clideo.com/cut-video
It has a simple web page, and you can get fast video cutting, high level of security, additional settings on it. It also allows you to convert any video format such as AVI, MP4, VOB, MPG, MOV and others.

Option 4. https://www.video2edit.com/video-cutter
You are enabled to trim a video file on the page with simple dropping the video, then follow the instructions to trim the video. And you can also enter URL here or upload the video file from Dropbox or Google Drive.

Option 5. https://spark.adobe.com/make/video-trimmer/
It is an online page of Adobe Spark software. You can easily cut videos on it by uploading and then clicking the trim button. Whatever it is you need to trim, Adobe Spark Video's editor makes it easy to do.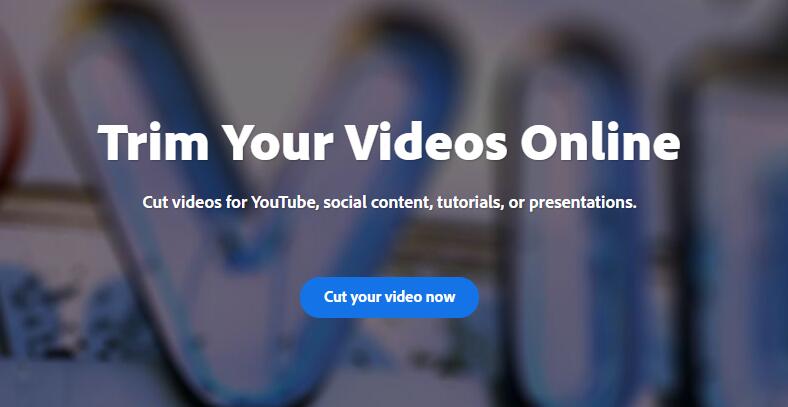 Part 6. Free Video Cutter
You can search Free Video Cutter on Google, then countless results will be listed on the page. Just pick one of them and install it on computer. Most of them have similar operations, just add your video file, adjust the video, export it finally. Compared with free tools, FoneLab Video Trimmer will be more recommended as its professional and effective features to help you do what you want to video or audio files within simple clicks.
That's all. Why not download and try FoneLab Video Trimmer if you want to trim a video now? What's more, if you have more questions, please leave comments below.