Convert Video Now
convert MPG/MPEG to MP4 with fast speed and high output image/sound quality.
How to Trim Videos in Instagram with Ease [2022 Newest Solutions]
Instagram won't let me trim videos. How do you trim a video on Instagram?

As one of the most popular social media platforms, people always like to publish post, video, image, and more on their Instagram. So image and video editing features have become necessary and important on Instagram can help users make customized editing for their media files.
Like the above-mentioned situations might has been encountered to you before if you are an Instagram user. So, in this post, we will show you how to trim video on Instagram correctly. What's more, you can also get more proven methods to edit Instagram videos with ease.
1. How to Trim a Video in Instagram on iPhone/Android Phone
Instagram mobile phone app enables user to edit image or video in various styles, and you can add filters, covers, trim video, etc. If you prefer to finish the video editing without using a computer or other tools, you can use its built-in editing tools.
How to Trim Videos on Instagram App
As you might know you are not allowed to publish anything without a mobile phone, so you will be required to follow below steps on an iPhone or Android phone.
Step 1Run Instagram app on iPhone or Android, then tap the plus + button on the bottom.
Step 2You will be asked to select an image or video from your phone. Then tap Next button on the top.
Step 3You can see Filter, Trim and Cover on the bottom. Tap Trim > Next.
Step 4Adjust the sliders to trim the video, tap Done.
How to Trim Videos via iPhone Video Editor Apps
There are tons of video editors on App Store or Google Play, you can download them on your mobile phone and use their trimming features.
You will be asked to select a video file, then follow the instructions to find the trim button and trim it.
More professional and powerfule tools will be recommended in the following parts.
2. Trim Instagram Video on Computer
Compare with mobile phone applications, computer program will be more powerful and professional without limitations. You can get more functional options in this part.
How to Trim Videos for Instagram with Photos
Photos is a built-in feature to save or view images and videos on computer, which also allows you to edit videos with it.
If you are a Mac user, you should open the Photos app, find the video, hover on it and click Action > Trim. Then you can move the yellow sliders to trim the video.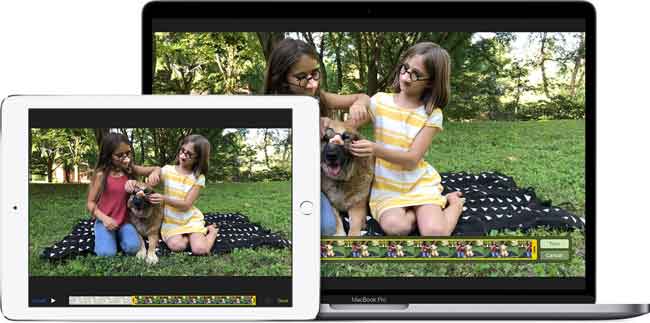 While Windows users, just open Photos and import the video file. Then click Edit & Create > Trim. Trim the video and save it.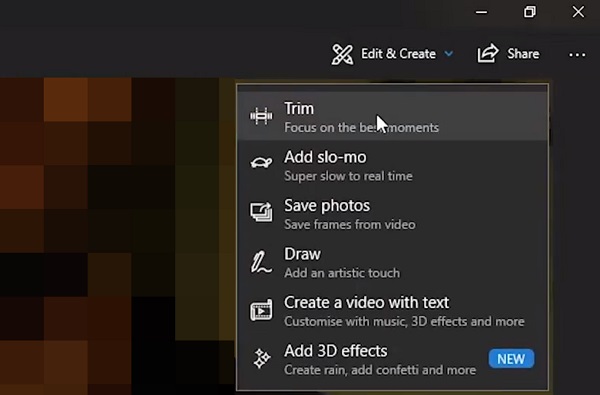 How to Trim Videos for Instagram via Adobe Premiere Pro
Adobe Premiere Pro is famous for its powerful and professional video editing features. You can use it to merge videos, crop videos, rotate video files, etc. Below is the demonstration to trim Instagram videos with it.
Step 1Open Adobe Premiere Pro on computer, the drag and drop the video to import it.
Step 2Drag the video to timeline, click the Trim icon on the left.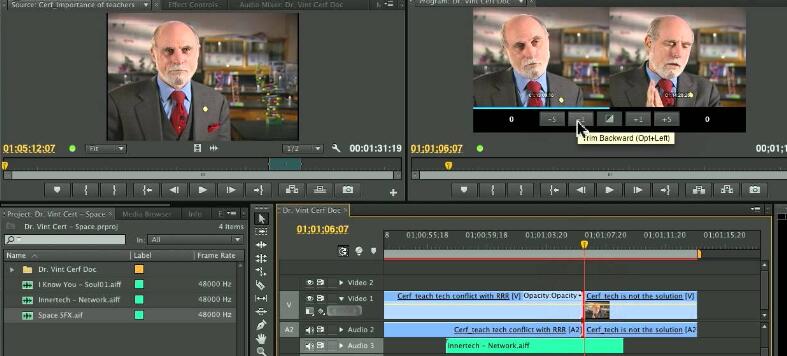 Step 3Play the video, click on the right position you want to trim the video.
Step 4Save and export the video file.
It might be a few complicated for a beginner of Adobe Premiere, there are easier choices as below.
How to Trim a Video for Instagram with FoneLab Video Converter Ultimate
FoneLab Video Converter Ultimate is one of the best choice to trim a video on computer. It can also convert video format, trim audio file, split videos, improve video quality and more. And it also can help you fix blurry video.
It is easy and safe to use.
You can download it on Windows or Mac.
It can help you convert video format, convert audio format, crop video files, rotate videos, merge video files, etc.
It can improve video quality, remove video noise, and more.
Below is the tutorial of how to trim Instagram video.
Step 1Download and install the program on computer, then launch it.
Step 2Click the Add File button to choose a video, click Open to import it.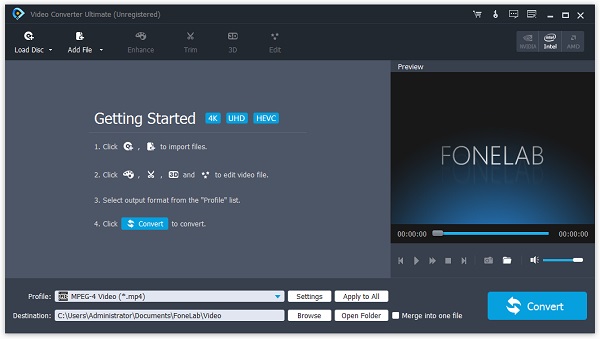 Step 3Click Trim button on the top of the interface, then move the sliders to adjust the starting and ending time, click OK.
Step 4Click Convert button.
3. How to Cut YouTube Videos for Instagram
Cutting YouTube video for Instagram is not a rare problem for Instagram users. Below is how.
Step 1Log in your YouTube account and go to YouTube Studio. Choose the video and click the pencil edit icon.
Step 2Select Editor on the left panel. Move the slider on the timeline, click TRIM button until you move to the place you want to trim.
Step 3Back to the previous page, click the more icon next to the video you want to trim, click Download.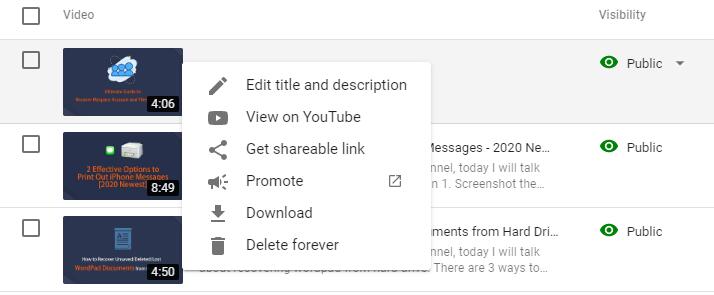 Step 4Then you can transfer video to iPhone or Android, then upload the video to Instagram.
Of course, you can also use above-mentioned methods to trim a downloaded YouTube video on computer, then upload it to Instagram if you want. Why not download and have a try now!