Convert Video Now
convert MPG/MPEG to MP4 with fast speed and high output image/sound quality.
How to Get an Upscale Video Resolution - 2022 Updated Proven Guide
I want to know how to convert low resolution video to high resolution. Anyone can help?

1. How to Change Video Resolution for YouTube
YouTube is one of the most popular video sites on the internet, you can get tons of both free and paid media files on it. You might have encountered the similar situation as above-mentioned one, so how did you solve it?
In order to fix it well, you must first know what it is.
What is YouTube Video Resolution
As Wikipedia said, resolution is the number of distinct pixels in each dimension that can be displayed. Each display resolution, display modes of a digital television, computer monitor or device is different, you should know well about their features.
Well, what are the YouTube Recommended Video Resolutions? Generally, YouTube will create lower resolution version of videos, so you should upload the higher versions you can. In addition, they are in the aspect ratio 16:9, so 2160P, 1440P, 1080P, 720P, etc resolutions are better.
How to Change YouTube Video Resolution
However, YouTube allows you to change video resolution when you are watching videos, below are the demonstrations.
Step 1Visit youtube.com or open YouTube app and then open the video you want to change resolution.
Step 2If you are watching videos on browser, click Settings > Quality. If you are using YouTube app on mobile phone or TV, tap more button > Quality.
Step 3Select 1080P, 720P, 480P, 360P and more according to your needs.
Well, what if you want to change video resolution before uploading? You can get the best answers in the next part.
2. How to Change the Resolution of a Video on Mac
If you are a Mac user, you need to learn how to check resolution of video file on Mac as below.
How to Find Resolution of Video File on Mac
This is the tutorial to show you detailed steps.
Step 1Locate the video file on Mac.
Step 2Right-click to select Get Info.
Step 3Check More Info > Dimensions.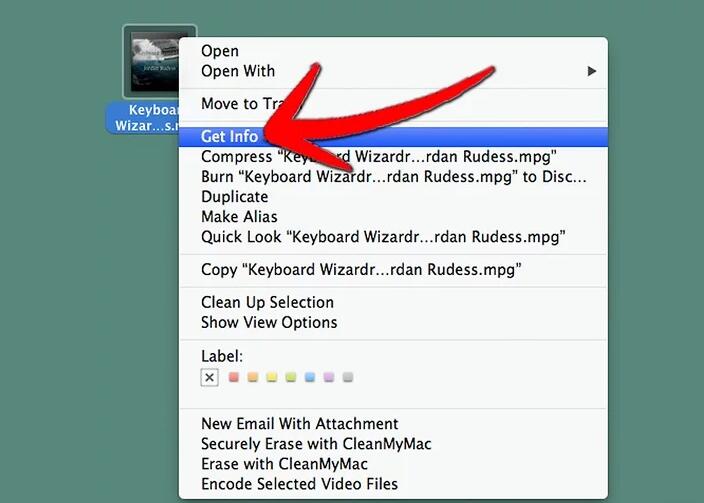 Then you can begin change video resolution on Mac if it is not the right one you need.
Change Resolution of Video
Solutions are always more than a problem, so you can try the following 2 methods.
Change Resolution of Video with iMovie
iMovie is one recommendation for people who don't want to download another program on computer, which is pre-installed in Mac already. Therefore, you can just launch it on computer and begin to change video resolution now.
Step 1Open iMovie, import the video file.
Step 2Click Share > Export to QuickTime > Options.

Step 3Find Video, select Size.
Step 4Click Custom under Dimensions drop-down list, then you can set your video resolution and click OK.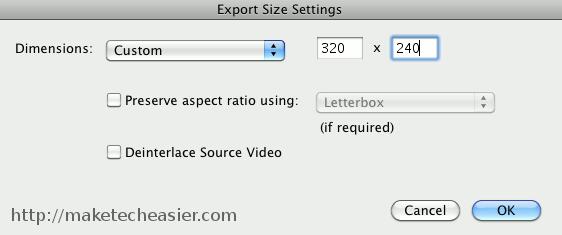 Another option is using FoneLab Video Converter Ultimate.
Change Resolution of Video with Mac Video Converter Ultimate
FoneLab Video Converter Ultimate is one of the best video editors on the market. Well, why should you choose it from other competitors?
It has both Windows and Mac versions.
It is easy to use.
It helps you convert video and audio file formats.
You can use it to enhance video and audio quality.
It can crop video, trim audio, merge video files and more.
It enables you to add video subtitles, add audio background to a video file, etc.
Follow below clear instructions.
Step 1Download and install FoneLab Video Converter Ultimate on computer, then launch it.
Step 2Import video file through clicking the Add File button, choose a file and click Open.
Step 3Click Settings next to the Profile box, you can see Video Settings, choose one from the Resolution drop-down options, click OK.
Step 4Click Convert.
However, the most users would like to choose Windows as a basic tool to work, study and entertain. Let's move to the Windows part.
3. How to Improve Video Resolution on Windows
You can follow below steps to check video file resolution.
How to Find Resolution of Video File on Windows
It is easy to check video resolution within a few clicks.
Step 1Right-click video file, select Properties.
Step 2Select Details. Then you can see its Frame width and height.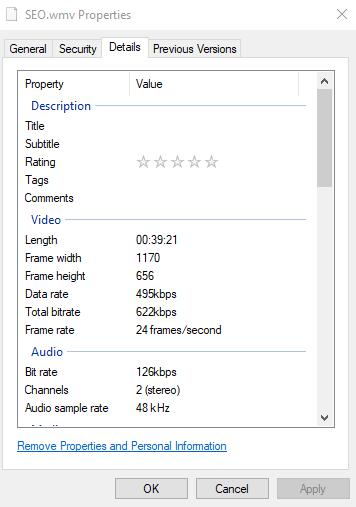 How to Change Video Resolution
If you have Windows Movie Maker on computer, you can try to use it.
How to Change Video Resolution with Windows Movie Maker
Windows Movie Maker is more than a video editor, you can use it to convert video format, change video resolution and more. Below is how.
Step 1Right-click the video, and open it with Windows Movie Maker.
Step 2Click File > Save Movie > Create custom setting.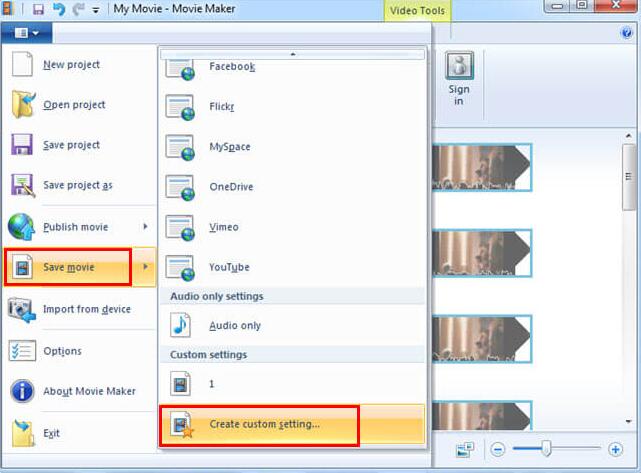 Step 3Input the name, then enter the resolution settings in the Video settings box.
Step 4Click Save button.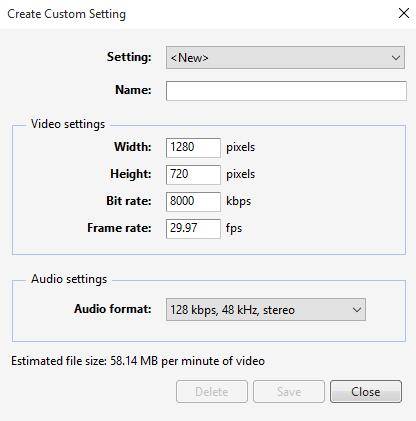 How to Change Video Resolution with FoneLab Video Converter Ultimate
FoneLab Video Converter Ultimate is an effective tool to help you change video resolution in seconds.
Step 1Download and install the program, drag and drop a video file to the program after launching it.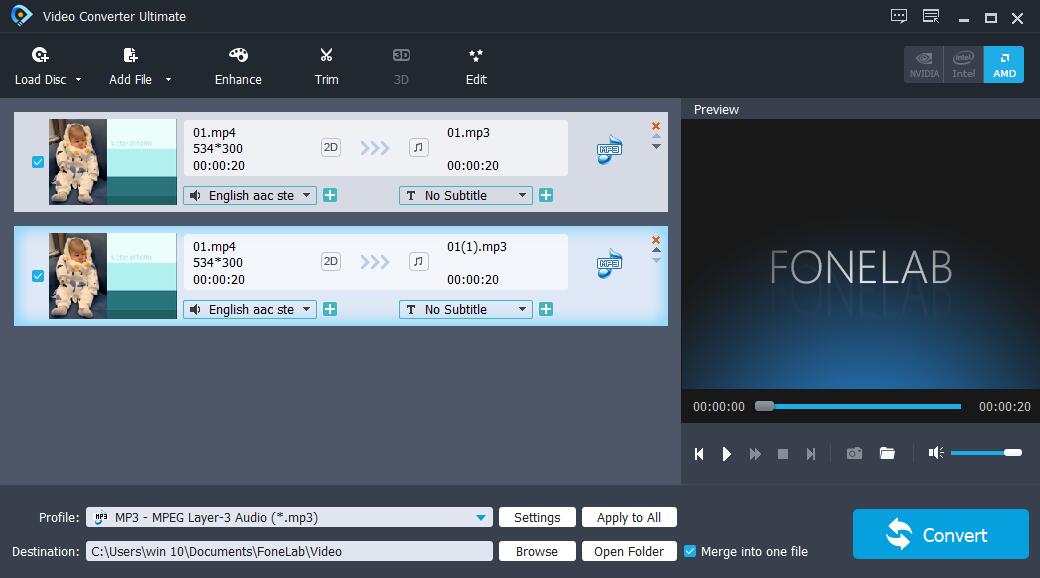 Step 2Click Settings button on the bottom next to Profile box. Find Video Settings section, click Resolution and choose one you prefer to change. Click OK.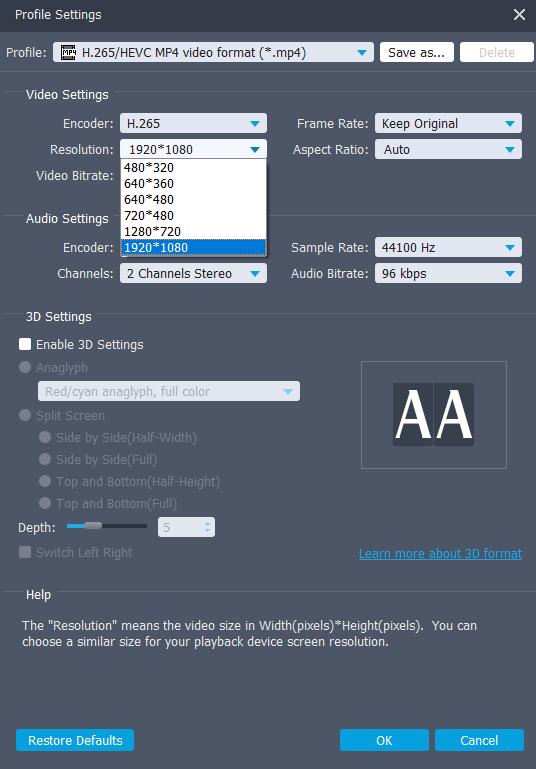 Step 3Click Convert button.
4. Change Video Resolution on Android/iPhone
How to Increase Video Resolution on iPhone or Android might be one of the main problem for video lovers. First of all, you should adjust the camera settings before taking videos with your mobile phone.
On Android phone, you can go to Camera > Settings > Resolution & Quality to choose a mode and camera from the list.
On iPhone or iPad, you can tap Settings > Camera > Record Video to select the resolution.
Well, about how to change video resolution on mobile phone, you can search video resolution converter on Google Play or App Store, and install the application on device to change video resolution.
Moreover, you can also change video resolution online. But Video Converter Ultimate is still recommended to you as it's professional and convenient to use. It will be the best video resolution enhancer for you.
Another proven solution is transferring the video file to computer with HyperTrans, which is a powerful tool to transfer data between iOS, Android and computer, then use the above-mentioned methods to change resolution of video files.
That's all about how to change video to an upscale resolution, FoneLab Video Converter Ultimate might be the best choice for you. Why not download and have a try now!