Record Screen Now
Capture video, audio, online tutorial, etc on Windows/Mac, and you can easily customize size, edit the video or audio, and more.
How to Play Music and Record Video on iPhone | 2022 Ultimate Guide
In order to keep something in mind, or share something happy or interesting with others,  people might choose to record what's happening with their iPhone cameras handily.
Recording videos with iPhone camera is a good choice as iPhone uses dual cameras even three to make almost perfect photos or videos for their users. Except for its high performance during the procedure of using iPhone, the high-quality video is one of the main reasons why people choose iPhone from other competitors including Windows phone, Android phone and others.

However, you should find that playing music will be stopped if you open the camera and begin to film a video with it. It is frustrating that Apple won't let you record a video with background music. How to record a video with music on iPhone?
Don't worry, below, we will explain how you can record video on iPhone while playing music.
Part 1: How to Play Music and Record Video on iPhone via QuickTake
QuickTake, which is a new feature that comes on iPhone 11, 11 pro and 11 pro Max with iOS 13 and later versions, enables you to capture a video while taking photos without changing modes within Camera app.
It is a convenient design you can use it to capture videos without losing the best timing though you were preparing to take a photo. More importantly, it is able to take videos with the music you choose as the background music rather than stop playing the music automatically.
Aside from the above-mentioned features, it is really easy to use. Firstly, you should make sure that your iOS version is iOS 13 and later. Then, on the PHOTO mode of Camera app, just hold down the shutter button until your video is done.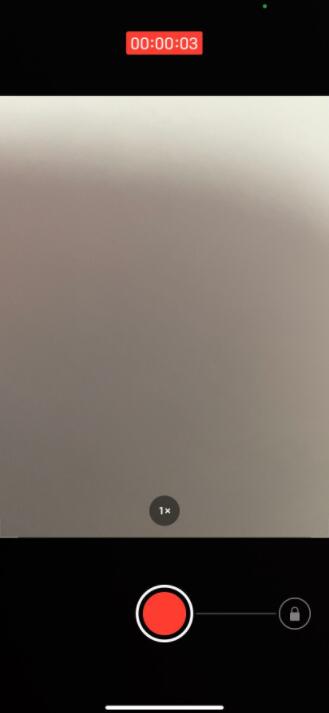 By the way, you can also hold the shutter button and slide it to the lock-like icon on the right side to stay in the recording status, so you don't need to hold the button till you have to end the recording.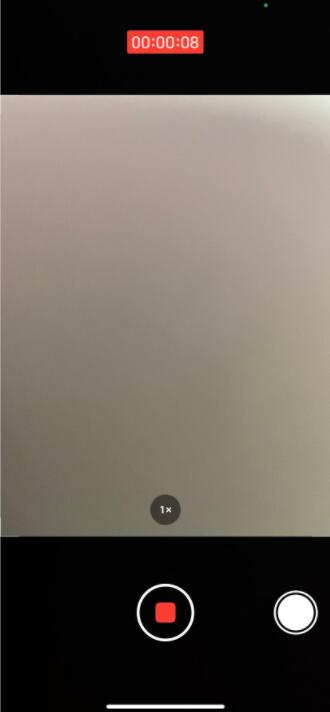 Part 2: How to Play Music and Record Video on iPhone with Instagram/Snapchat/TikTok App
If you have an iPhone which doesn't support Quicktake feature, another way you can try is using some social media platform apps that allow you to take and share videos with background music.
You have different options like Instagram, Snapchat, Tiktok and more. Just download the app from App Store and install it. Then register an account if you don't have one yet. Follow the instruction to finish your profile. After that, you can easily tap the post icon to take a video and record TikTok with music within clicks and save it on Camera roll.
Part 3: Record Video While Playing Music iPhone App
However, you still have other methods like third-party apps that are specialized in filming a video with iPhone while playing music. App Store provides different choices to help you solve these problems, you can find one that is working for you.
If you are looking for an app that is able to record video with music, compatible with speakers, Mideo is highly recommended to you.
You can search Mideo from App Store then install it on iPhone as usual. After that, play music with any player you like, then launch Mideo on iPhone and begin recording a video.
Note: You can restart, resume or change and song through Control Center.
Part 4: Play Music While Recording Video iPhone with iOS Screen Recording
iOS screen recording is a new feature that comes with iOS 11 and later versions. It allows you to record iPhone screen with audio by default. Therefore, you can use it record the video on iPhone with background music that you like.
Step 1Record a video with iPhone camera app without music as usual. Then save it to device as usual.
Step 2Firstly, enable iOS screen recording feature through Settings > General, scroll down to find iOS screen recording from the list and tap the + icon before it.
Step 3Then swipe down the screen on iPhone to access Control Center. Tap the double-circle shape icon. If you also want to record your own voice with microphone, you should hold the icon until the microphone option appears. Then turn it on. Finally, tap Start recording button.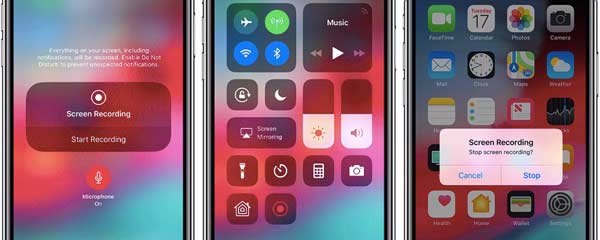 Step 4Play music with any player on iPhone and then go to Camera app and play the video that you recorded in step 1./p>
Step 5Tap the red button on the upper-left corner to stop recording when it is done. Then you can get a video with the music you want on Camera app.
However, you can also get higher-quality recording videos through screen recording program with wide-range features on computer.
Part 5: How to Play Music and Record Video on iPhone by FoneLab Screen Recorder
In order to capture iPhone screen on PC or Mac, FoneLab Screen Recorder will be strongly recommended to you. You might have questions about why you should choose it. That's what we will state clearly in the following part.
FoneLab Screen Recorder is one of the most powerful tools to help you record screen video, system sound, microphone, even webcam. In addition, you are allowed to add annotations including text, line, shape, drawing, etc, to your video while recording.
Below is a demonstration of how to record iPhone screen with music.
Step 1It is no doubt that you can easily download it from official site, then follow the on-screen instructions to install it. Then double-click to run it on computer.
Step 2Record a video with iPhone camera without the music you want. Then mirror iPhone to PC or Mac or transfer the video to computer. Then you can choose play the video on iPhone or computer player directly.
Step 3You can see its interface on computer desktop. There are 4 options, you should click Video Recorder here, then click Custom on the left side to select the iPhone screen on desktop as recording area.

If you also need to record system sound, microphone or webcam, you can enable them accordingly. Then click REC button to begin recording.

Step 4Play music and video concurrently. Click the gray square icon to stop recording. Moreover, you can move the sliders on the start point or end point to trim the video to remove the unwanted parts after recording.
Step 5You can save the recorded videos to the folder you want.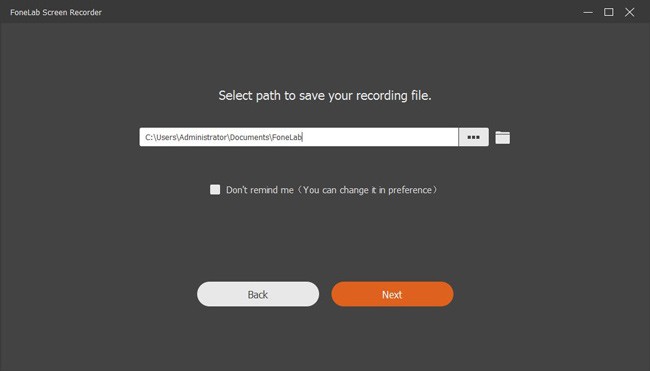 Lat but not least, FoneLab Screen Recorder is helpful to capture screen on computer, so you can make video tutorial, record online meetings, capture audio, record gameplay, and many others. It is powerful yet convenient to use. Why not download and have a try now!