Erase iOS Data Now
Easily erase all contents and settings on iPhone, iPad or iPod completely and permanently.
How to Clear Your History on iPad in Various Situations
It is true that all each your action will be stored on your iPad including your browsing history in Safari. If you want to protect your privacy, you'd better check and clear history on iPad regularly. However, according to a recent survey, many iPad owners still do not understand how to do it.
More importantly, too much history will slow down your iOS device. That is why we share the best ways to achieve that in various situations.

1. How to Clear Individual Piece of History on an iPad
Browsing history is not all useless. If you need to access a website frequently, you can do it directly with the history. So, sometimes you just want to clear some history items on iPad. Following the steps below, you can just check iPad history one by one and clear it.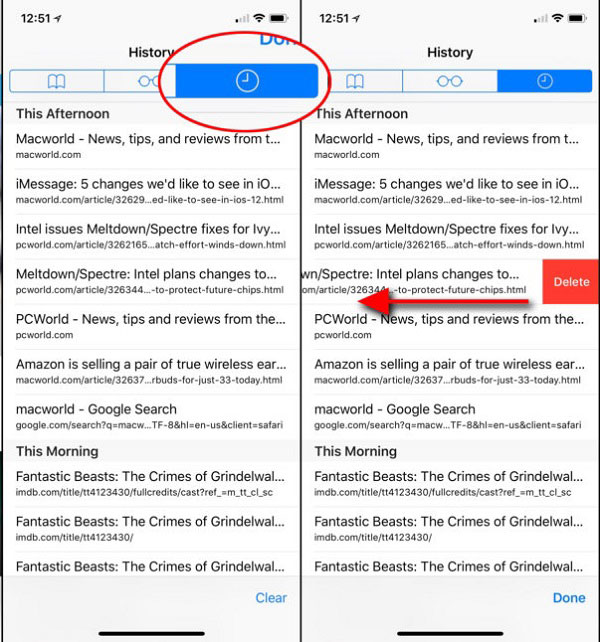 Step 1Tap the Safari app on your iPad home screen, and tap the Bookmarks button at the bottom of the screen.
Step 2Go to the History tab with a clock icon at the top of the screen. Then all your browsing history items will show up.
Step 3Touch an unwanted browsing item and swipe left over to display the Delete button.
Step 4Once tap the red Delete button, the individual item will be cleared from your iPad.
2. How to Clear Larger Periods of History on an iPad
In addition to clear iPad history items one by one, iOS allows you to remove browsing history for a period, such as the last hour, one day or two days.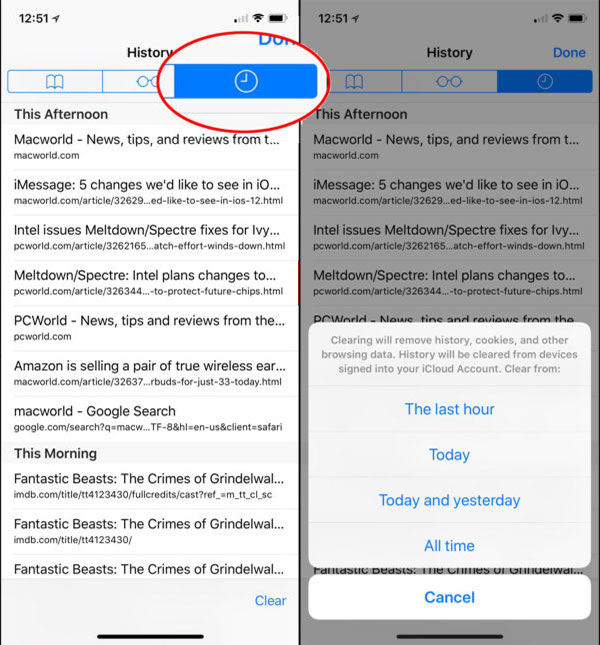 Step 1Head to the Bookmarks tab in your Safari browser on iPad.
Step 2Then go to the History tab from the top of the screen to check iPad history produced over the past month.
Step 3Locate the bottom area and tap the Clear button. Then you will be presented a popup dialog with several options, The last hour, Today, Today and yesterday, All time, and Cancel.
Step 4Choose the desired period and confirm it to clear history on iPad.
Note: This way will not remove all of the data sorted by Safari.
3. How to Clear All Online History on an iPad
Want to clear all history, cookies and other browsing data on iPad? You cannot achieve it in the Safari browser. Alternatively, your Settings app provides such feature.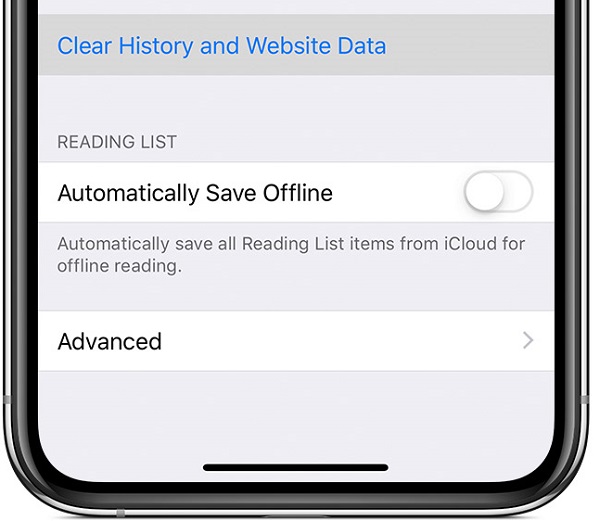 Step 1Open your Settings app. You can find it displayed with a gear icon on your iPad home screen.
Step 2Tap on your name, head to Safari, and tap the Clear History and Website Data option.
Tip: This will clear history on iPad along with cookies, browsing and cache data in the Safari app. The AutoFill information will not be changed.
Step 3When prompted, tap Clear History and Data to confirm it.
Step 4To clear saved passwords and preferences for websites you visit frequently, tap Advanced on the Safari Settings screen. Then tap Website Data > Show All Sites > Remove All Website Data.
4. How to Clear History on an iPad with FoneEraser
In fact, even though you clear history on iPad in Settings or Safari app, it can be recovered. From this point, we recommend FoneEraser for iOS.
Erase history on iPad by advanced technology.
Support one-click cleanup for iOS data.
Offer three erasing levels to meet various needs.
Available to all iPad models, like iPad 5/4/Pro/Air/Mini and more.
In short, it is the best way to erase history on iPad by overwriting.
How to Erase History on iPad
Step 1Connect iPad and history eraser tool
Download the iPad history erasing tool and install it on your computer.
Connect your iPad to your computer using the Lightning cable came with your device. Then launch the program.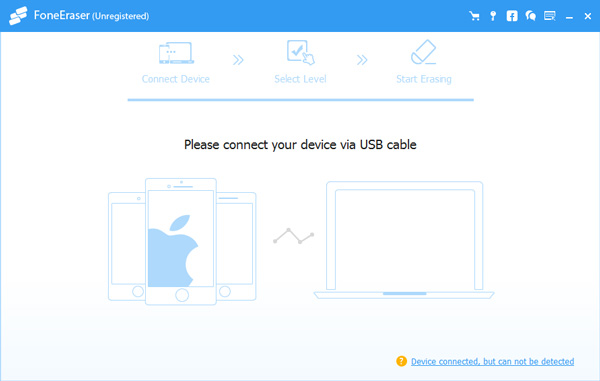 Step 2Select a proper erasing level
There are three erasing levels, Low, Medium, and High. Read the description of each level and select the proper one based on your condition.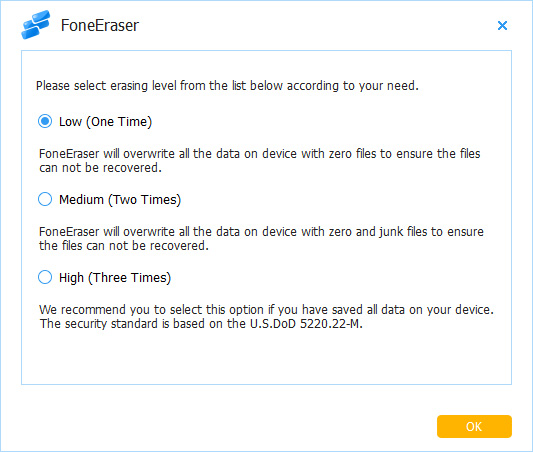 Step 3Erase history on iPad quickly
If you are ready, click the big Start button on the main interface to start erasing history on iPad. Wait for it to be done, and then quit the tool and disconnect your iPad. Now, you can use your iOS device as usual.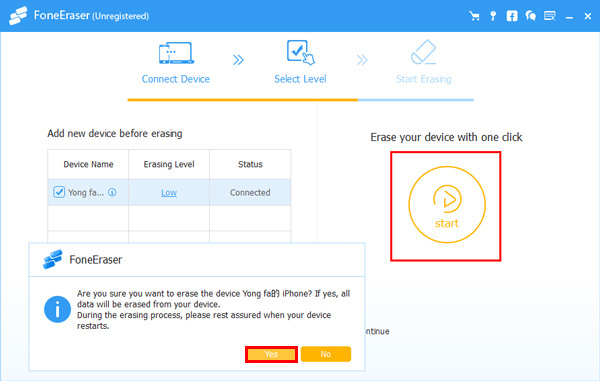 Conclusion
This tutorial has shared 4 proven ways to check and clear history on iPad. We suggest you back up your iPad before erasing history on iPad in order to avoid data loss. Natively, you can remove individual history item, clear history for a period, or erase all history on iPad. If you need a way to completely clear history, FoneEraser for iOS is your best choice.
More questions related to checking and clearing history on iPad? Please write it down below this article.