How to Create, Edit or Delete a Calendar Event on iPhone
IPhone has an important app called Calendar, which helps users to remember and remind the appointments in any time. You can choose to add events to calendar manually or sync calendars stored on the computer you use to sync with the computer. so how can you add, edit or delete an event to the calendar on iPhone?
1. How to Add an Event to My Calendar
All of you schedule can be added to iPhone Calendar app, and you can set an alert if you would like to be notified of an event. There are different ways to create events on iPhone.
Step 1. Open Calendar app on your iPhone or iPad.
Step 2. Tap the + in the upper right corner.
Step 3. Enter the Title, Location, Date and Time, URL or Notes as you like. if you don't want to the event to be an all day event, turn this option off and choose the time of this event starts and ends.
Step 4. Choose an alert if you need to.
Step 5. Tap Done on the top right corner of the app.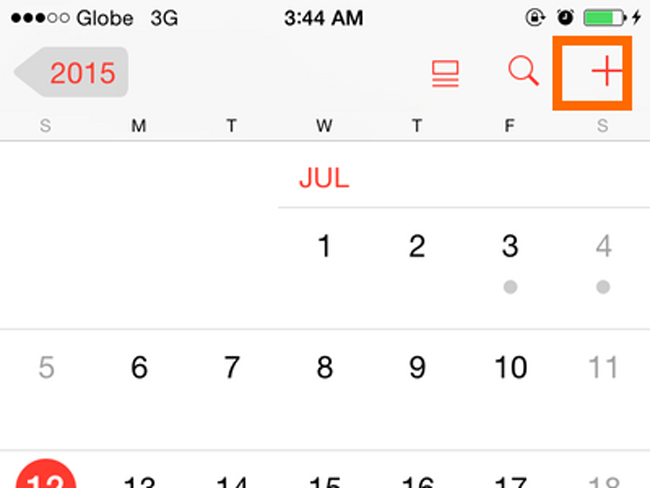 2. How to Edit an Event on iPhone Calendar App Manually
What should you do if you need to add more detailed information for your events on your iPhone Calendar app? Or how about that you have create the wrong information on Calendar app and want to correct it? It is easy to edit and event to your calendar.
Step 1. Open the Calendar App on iPhone Home screen.
Step 2. Tap on the event you wish to edit.
Step 3. Tap the Edit button in the top right corner.
Step 4. Then you can edit the information in it.
Step 5. Tap Done on the upper right of the window.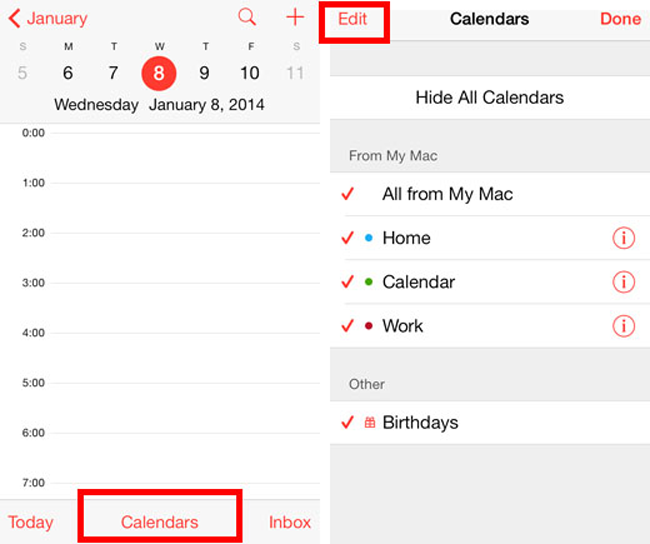 3. How to Delete iPhone Calendar Events on iPhone Individually
If you have a lot of calendar events on your iPhone and want to delete them, you may want to know to delete these old and useless events one by one.
Step 1. Find your Calendars app on the iPad & iPhone
Step 2. Tap on Calendars at the bottom.
Step 3. Tap on Edit button at the top.
Step 4. Tap on the calendar event you want to delete.
Step 5. Tap Delete Calendar. Then tap once more on the popup.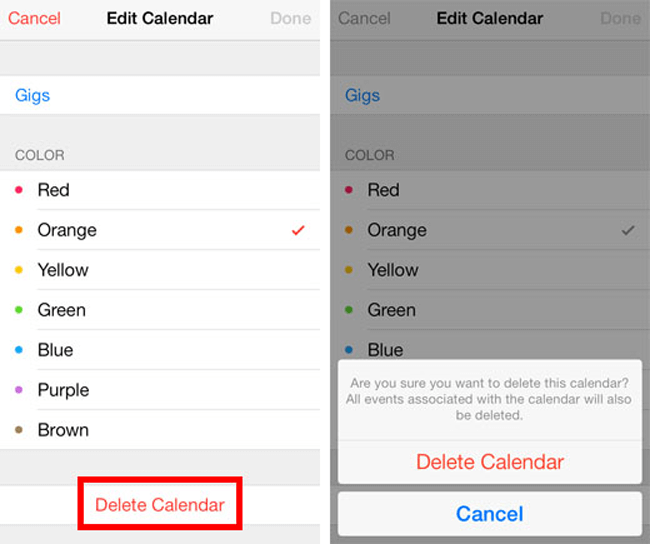 4. How to Wipe Your iPhone Calendar Events at Once with iTunes
Above is an ordinary way to remove an event from iPhone Calendar. If you don't want to delete all kinds of events one by one tediously, you should learn below simple way to clear all calendar events at once.
Step 1. Double click the iTunes to launch it.
Step 2. Connect your iPhone to the computer with USB cable.
Step 3. Click the device icon and then the Info on the left panel to view the iPhone's syncing options.
Step 4. Uncheck the box next to the Sync Calendar, then click the Remove Calendars on the pop-up window.
Step 5. Click Apply to remove all of the calendar events from the Calendar app.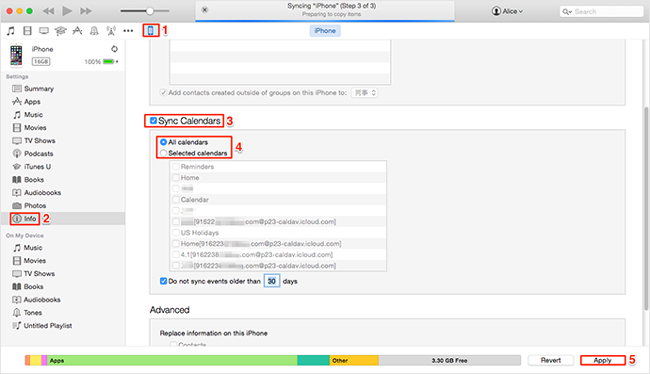 5. How to Remove All Data on iPhone with FoneEraser for iOS
Data on iPhone can be simply deleted but still be stored on your device invisibly. In order to remove data on iPhone thoroughly, you can choose an iPhone data eraser to help you. FoneEraser for iOS, which is a professional third-party tool, is recommended to you. There are several features for you should choose this program rather than others.
1. There are three levels for options, you can choose one from them according to your needs.
2. Each erasing level ensures your deleted data are unrecoverable.
3. It fully supports iPhone, iPad and iPod touch.
4. It is safe and easy to use.
Below is its detailed demonstration step by step.
Step 1. Download and install the program on your computer, and then double click to launch it.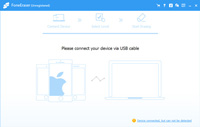 iPhone Data Eraser
FoneLab - iPhone Data Eraser - the best iOS data cleaner which can easily erase all contents and settings on iPhone, iPad or iPod completely and permanently.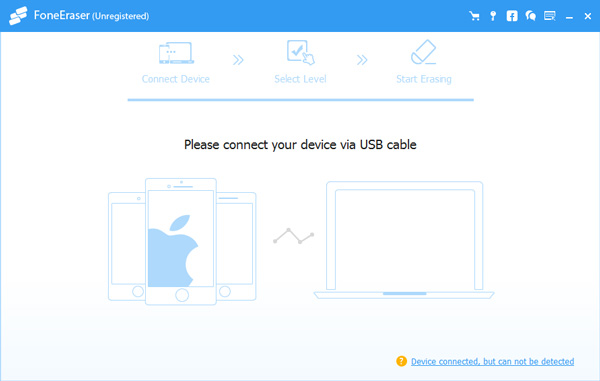 Step 2. Connect your iPhone or iPad to the computer with USB connection cable and then tap Trust on your device screen.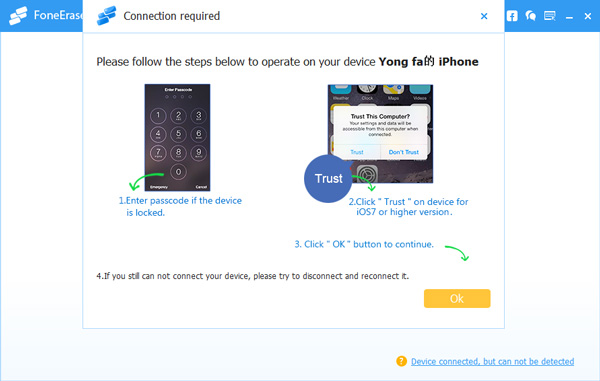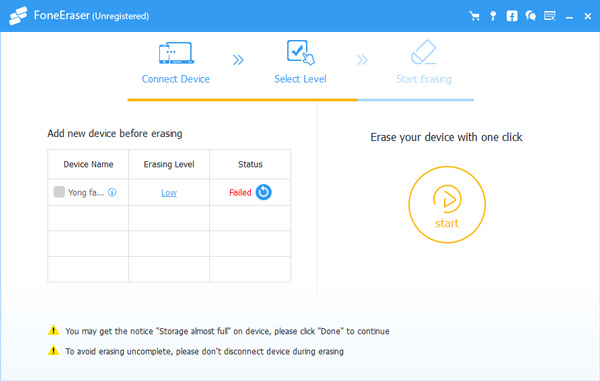 Step 3. Choose one erasing level from the three options.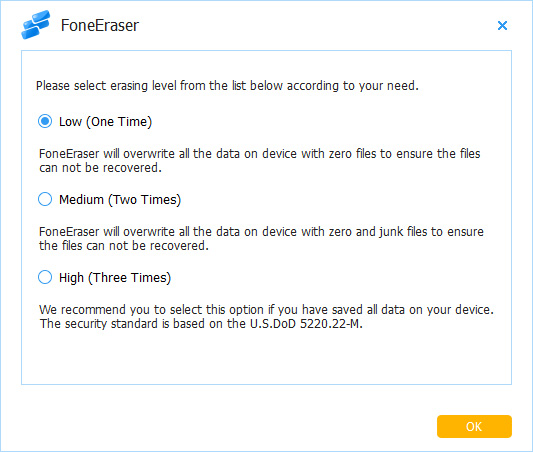 Step 4. Click Start on the right side.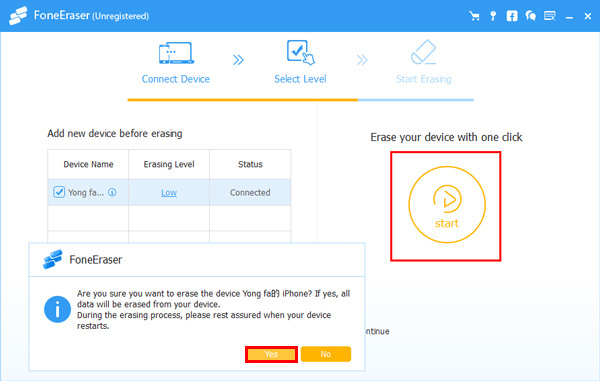 Step 5. Click Yes to confirm one more time you want to erase your iPhone.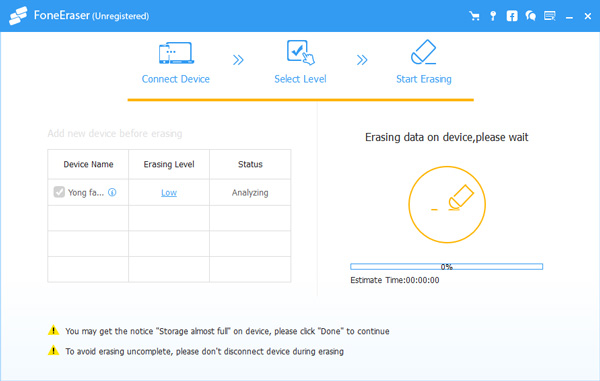 FoneEraser for iOS helps you to delete all data on your iPhone and ensures the deleted data can not be recovered. It enables you to wipe photos, clear apps, wipe cache data, remove credit cards, clear facebook search history and more on your iPhone, iPad or iPod touch without complicated steps. Why not download and have a try now!
Related Articles: