How to Delete Facebook Search History Completely and Quickly [2020 Updated]
"My Facebook search bar (the one that says "search for people, places, and things") is bringing up pages that I visited before, this is extremely offensive and inappropriate to me now. I cannot find a way to remove history from the search bar. How do you clear all browsing history from that bar? Thanks a lot!"
Facebook is a very popular Internet community for people to keep up with each other. But the social network has its downside that it stores every single term you enter in the search bar.
Though the privacy setting for this data is set to Only You by default, it is really awkward if that info goes out by accident. If so, how to clear Facebook search history safely and completely?

Now let's take a quick look how in the simple walkthrough below.
1. How to Erase Search History of Facebook
You can check below demonstration to wipe search history of Facebook according to your needs.
1. Clean Search History on Search Box
If you are used to logging Facebook on computer browser, you should learn how to clear search history on the computer as below.
Click on the Facebook search bar first, then a list of your recent searches will show up as well as the option to edit your search history. Click Edit.
Your search history page will appear, then you are able to choose specific searches to delete, or erase all search history items in one click by selecting Clear Searches, and then click Clear Searches again.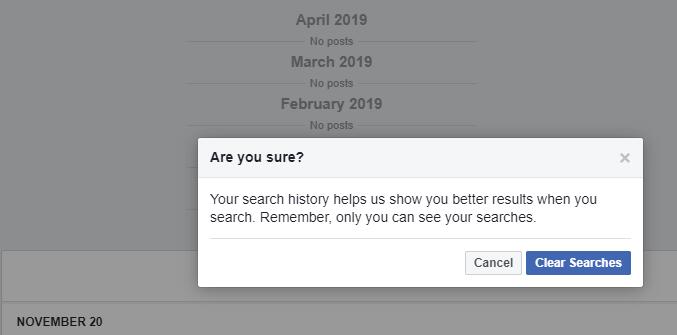 2. Clear Searches on Facebook Settings
You can also follow these steps to limit some of the information Facebook is keeping about you, or just tidy up the list:
Click on the Settings cog in the top-right corner. Select the Activity Log option from the menu.
Click More option under Comment and choose Search from the expanded menu.
Now you can view your Facebook search history and delete specific items or choose Clear Searches to erase all the search history in one click.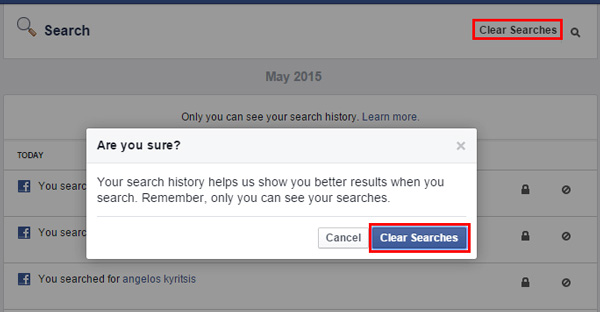 3. Clear Searches on iPhone/Android
You also can follow below instrution to clear search history on Facebook application on mobile phone.
Open the Facebook app on mobile phone, tap the search box.
Tap the Edit on the top-right corner, and then choose Clear Searches.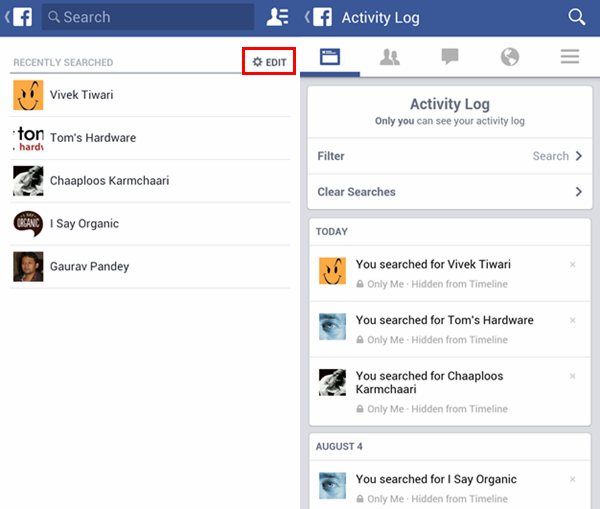 2. How to Completely Clear All Search History on iPhone
Reported by some users that things and people still showing up in the search bar even after they have cleared search history and it is so annoying. Is there a way to avoid this?
Of course there is a way to do that. You can try FoneEraser for iOS here, a professional iOS data cleaner. Read the step by step guide below.
Free download and install the program onto your computer and then it will launch automatically once it finished.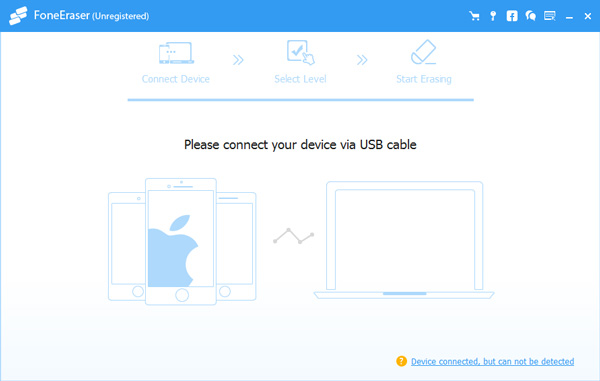 Plug your iPhone to the computer via USB cable, and enter passcode on your phone if it is locked. Tab Trust on device for iOS 7 or higher version.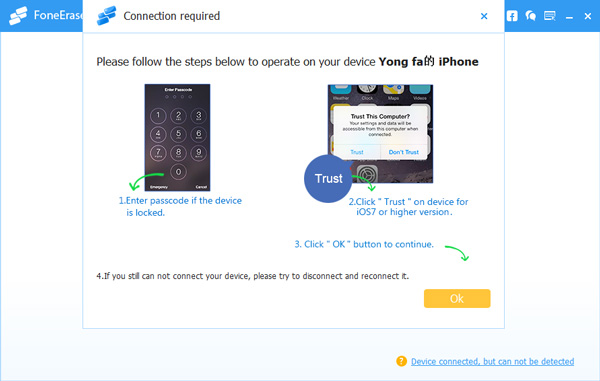 The software will soon detect your iPhone, if not, click the icon right behind Failed.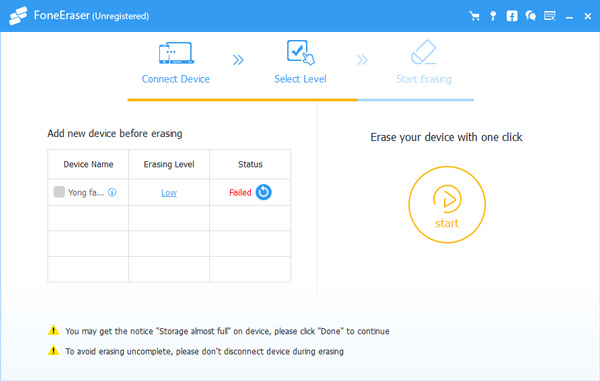 Select an erasing level (Low, Medium or High). High Level is recommended here.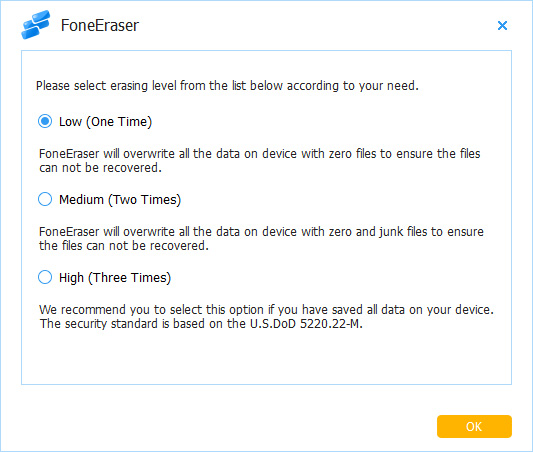 After your device is connected, click the Start button to begin erasing and then click Yes to confirm the procedure.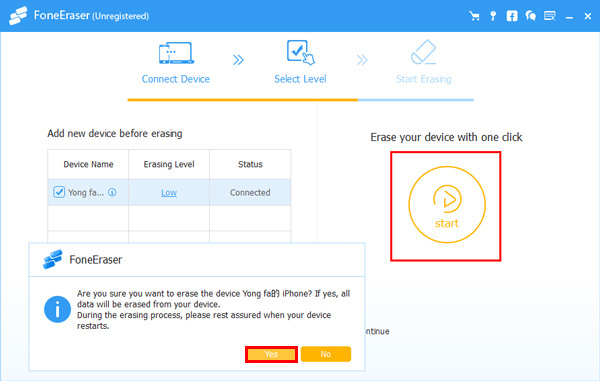 Wait for the erasing process to complete.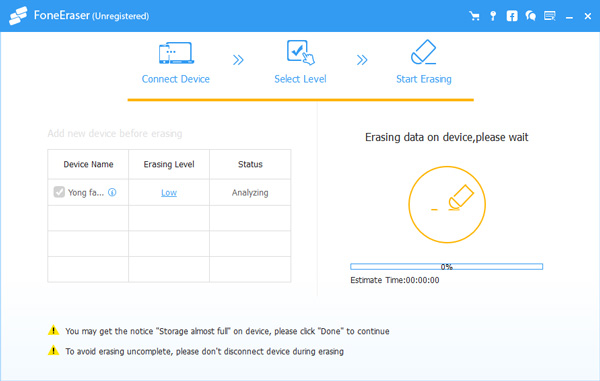 That's it. In addition to iPhone, it can also erase data on iPad, iPod or other iOS device.
Please note that, all your content and settings will be erased thoroughly and completely after the process is finished. Kindly remind you to back up your iPhone before erasing.
Related Articles: