Best Way to Control Mac from Your iPhone Remotely (Safe and Easy)
- How can I remotely control a computer?
- Is it possible to use my iPhone as a trackpad?
- How do I control iTunes from iPhone to Mac?

There is no need to sit in front of your computer all the time. Actually, you can set your iPhone as a remote mouse to control your computer. There are many applications that can help you control Mac from iPhone in different aspects. Just read and get your best controller.
1. How to Control Computer from iPhone
Step 1Open Mac System Preferences
Open System Preferences on your Mac computer.
Choose the Sharing icon. Write down the item next to Computer Name on the top.
Then click the Edit… option below. You need to copy and paste Local Hostname for further uses too.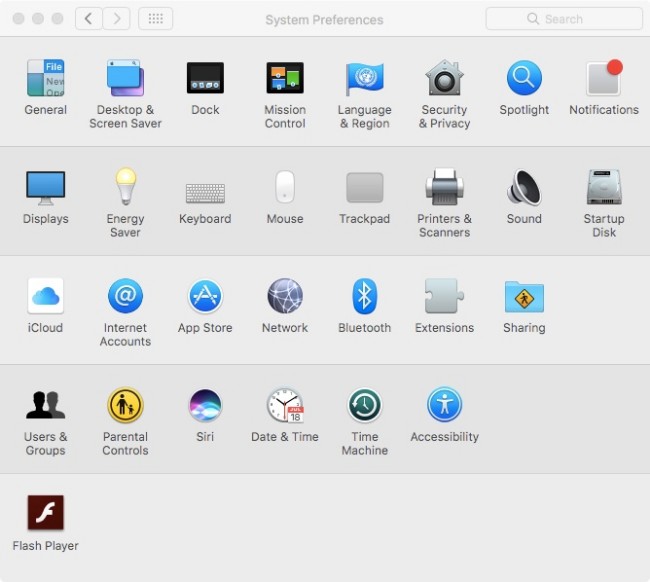 Choose Cancel to exit the window. Later, find and click the small option before Screen Sharing. You can see the Screen Sharing option at the On state in green.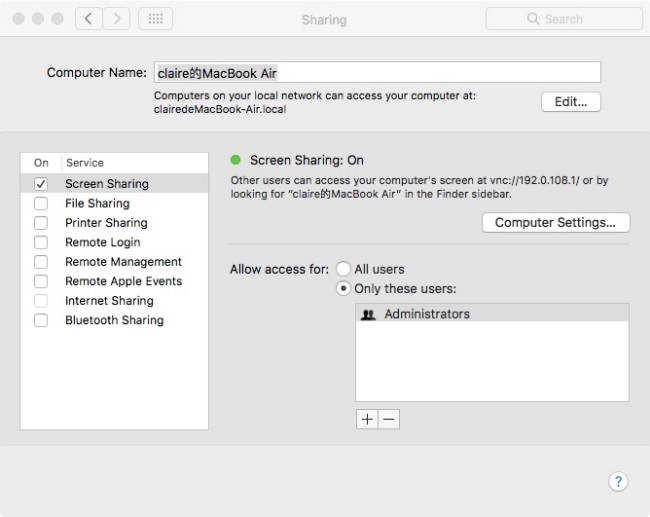 Step 2Set the password
Click Computer Settings. Tick the checkbox before VNC viewers may control screen with password. You need to enter the password next to this option. It is the key to control Mac from iPhone. Choose OK to save your change.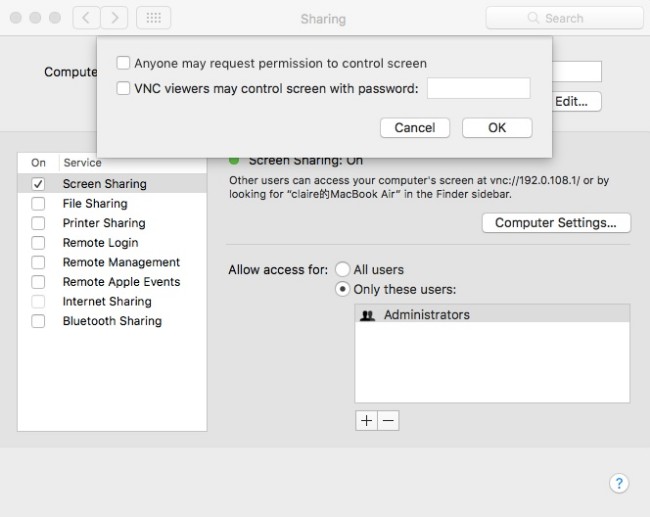 Step 3Launch the VNC Viewer
Now, turn on your iPhone. Search and download VNC Viewer from the App Store. Tap Get to download and install the remote Mac controller app. Enter your Touch ID and passcode to move on. Later, you can choose Open to run the VNC Viewer app for controlling your computer from your iPhone.
Tap the three-line More icon on the top left corner of your iPhone screen. Choose Get Started and sign up a RealVNC account with your email address and password.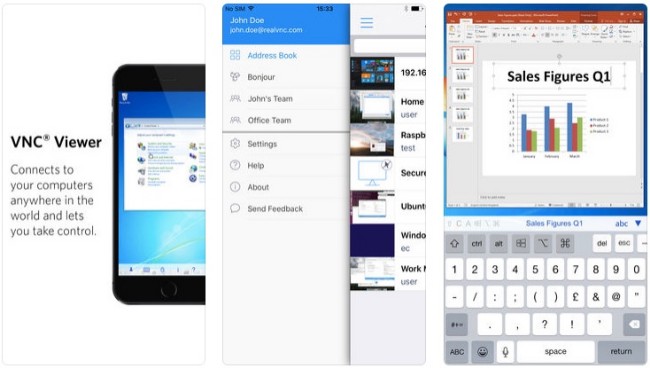 Step 4Control Mac with iPhone remotely
Tap the + icon on the top right corner. You need to enter the local hostname under Address. Then type your computer name in the bar saying Name. Choose Save followed by Connect. Then tap the Connect option. Fill in the Password blank. Once you tap Done, you can control computer with iPhone immediately.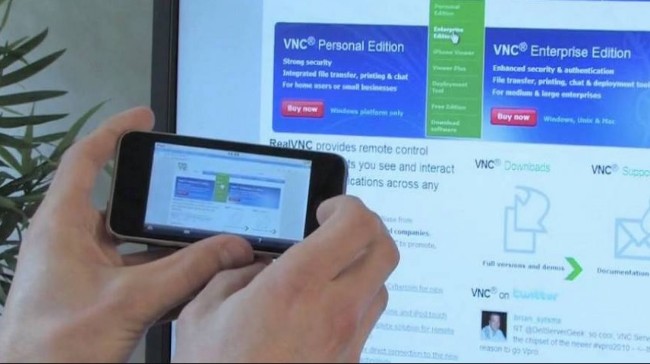 2. 3 More Application to Control Mac from iPhone
In spite of VNC Viewer, there are many other remote desktop programs. You can still use iPhone as your remote control for Mac with the following tools.
Remote Mouse – Turn Your iPhone as a Keyboard and Mouse
Just as its name shows, you can turn your iPhone or iPad as a remote control for Mac or PC. To be more specific, Remote Mouse can simulate the keyboard, touchpad and wireless mouse functions on your iPhone. If you want to get more features for remote controlling, you need to upgrade to its Pro version.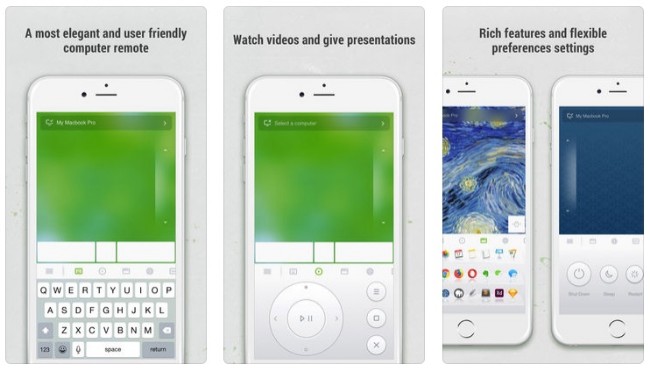 TeamViewer – Use iPhone as a Remote Control for Mac
TeamViewer can help you access your computer behind firewalls and proxy servers effortlessly. Moreover, you can get the fully keyboard functions including special keys. It is also supported to transfer files in both directions. The supported operating systems are Windows, Mac and Linux. Well, you can control laptop with iPhone with TeamViewer easily here.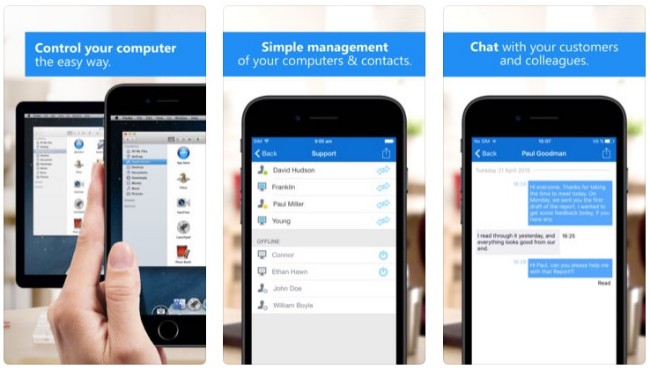 TodayRemote – Control Music on Mac Remotely
Just connect your iPhone and Mac to the same Wi-Fi network. Later, you can control the Mac Media Player by your iPhone remotely. The supported players are iTunes, VLC, Beamer and Vox.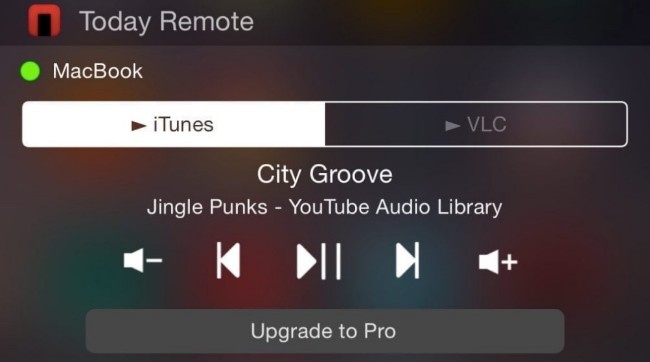 3. Recommendation: Record Screen Video in High Resolution as a Pro
If you want to record videos on your Windows or Mac computer, FoneLab Screen Recorder is your smart choice. You can record all on-screen videos without lag. What's more, you can get the original-resolution video with system sound and microphone voice effortlessly here.
Record movies, gameplays, tutorials, Skype calls and other videos with no quality loss.
Capture system sound and microphone audio with adjustable volumes.
Take a screenshot with full screen or customized region.
Set hotkeys to start or stop the record.
Save the video or audio recording as different formats.
No time limit.

In addition, you can record iPhone screen video with audio by using FoneLab as well. Both internal and external sound can be captured in crystal clear quality. You can use AirPlay, ReFlector and other apps to mirror iPhone to Mac or PC first. After that, FoneLab can help you record video and audio perfectly. That's all for how to control Mac from iPhone. Any suggestions are welcome.