Add Text to Video by VCU/Windows Movie Maker/iMovie/Photoshop/Premiere
By adding text, caption or subtitle to your video, people can understand what you want to express easily. Furthermore, it does not matter if you don't cannot hear anything clearly. Or you can watch the video as usual even though it is muted. Whatever, it is a good way to attract more audiences by adding text to video. Over 80% of people can watch the entire video with text, caption or subtitle attached. No matter why you want to add text to videos, you can get 5 different ways here.

1. How to Add Subtitle & Text to Video with Video Converter Ultimate
If you want to add and sync external subtitles to your video, using FoneLab Video Converter Ultimate is your best choice. You can add a subtitle file in .srt, .ssa or .ass file extension to your video. Meanwhile, you can adjust the position, color, size, font, opacity, delay time and outline. In addition, you can add external audio track as well. The built-in delay feature can make the video synchronize with sound and subtitle smartly. Well, you can also add text or image watermark to your video in any size, position and transparency.  
Add subtitles and text to video in any popular format without losing quality.
Adjust subtitle with font, color, position, opacity, etc.
Edit your video by trimming, merging, cropping, rotating, etc.
Enhance video quality and keep the original quality to the maximum or even better.
Free download, install and launch FoneLab Video Converter Ultimate. Click Add File to import your video.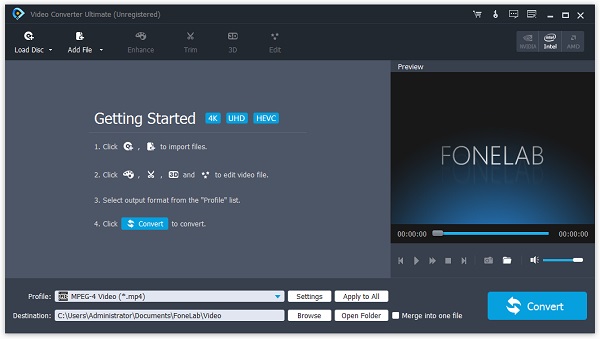 Click + next to No Subtitle under your video. Browse and add the subtitle file. Now you can specify subtitle settings with the real-time preview window.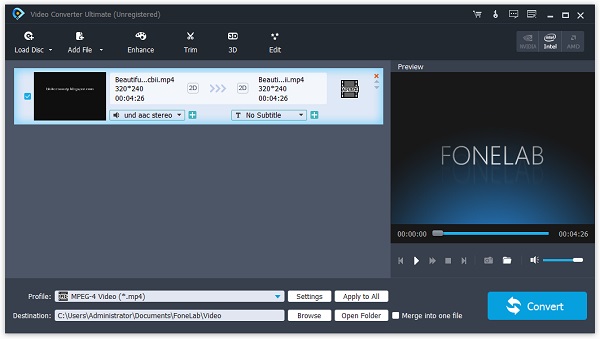 Click Edit on the top toolbar. In the Watermark section, Mark before Enable Watermark. Click the option before Text or Picture to add watermark to your video. Then click Apply or Apply to All to save changes.
You can select the output format from the Profile section. Click Settings to adjust video encoder, resolution, frame rate and more settings. Click OK to move on.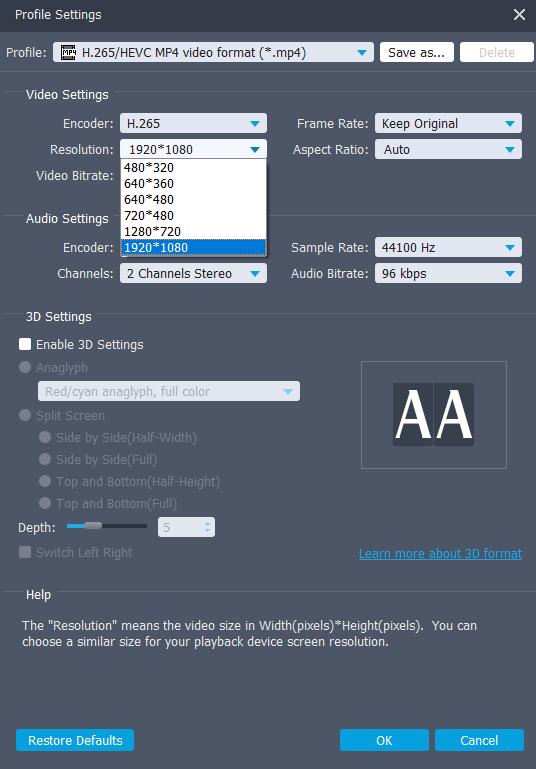 Click Convert to export your video with subtitles or text.
2. How to Add Title to Video in Windows Movie Maker
For Windows users, you can use Windows Movie Maker to add text to video on Windows 10 and earlier. You can add multiple titles into your project before, after and in between clips.
Open Windows Movie Maker. Click Add videos and photos in the Home tab. Open the video into the main interface.
In the Home tab, you can click Title under the Add section. There will be an editable caption slide appears.
Change the default text with Font, Paragraph, Adjust and Effects on the top toolbar.
Specify details to add text to video with Windows Movie Maker. 

3. How to Add Text to Video in iMovie on Mac
As for Mac and iPhone users, you can add text to video for free by using iMovie. You can add text overlay to your video with iMovie timeline. Moreover, there are many iMovie text effects, such as intertitles, lower third callouts, credits and more.
Run iMovie. Click Create New to get a blank workspace.
Click Import Media to import the selected video clip into iMovie. Then drag and drop the video clip into timeline below.
Click Titles on the top of the workplace. Move your mouse above any title preset to preview. You can double-click on any preset to apply title to your video in timeline.
Drag and drop the text into the correct place. Get the Text Controls menu on the top right corner of the workspace.
Adjust font, size, color, alignment and more about the iMovie text preset.
Preview and add text to video on Mac using iMovie.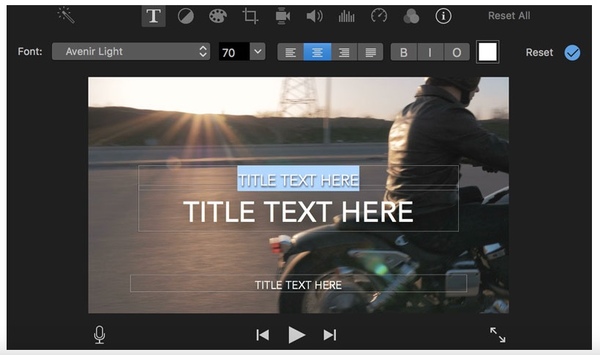 4. How to Import Text to Video with Photoshop
If you have subscribed to Adobe Photoshop, you can add text to a video with Photoshop as well. Photoshop allows users to adjust the position and placement of text over the video clip.
Open Photoshop. Head to the Window menu. Make sure Timeline is selected.
Drag and drop a video clip into Photoshop. Or you can choose Layer, Video Layers and New Video Layer from File to import the video instead.
Select the filmstrip icon in the Photoshop timeline. Then select New Video Group.
Choose the Text tool from the sidebar. Put the cursor over the video image. Now you can add text to video with Adobe Photoshop.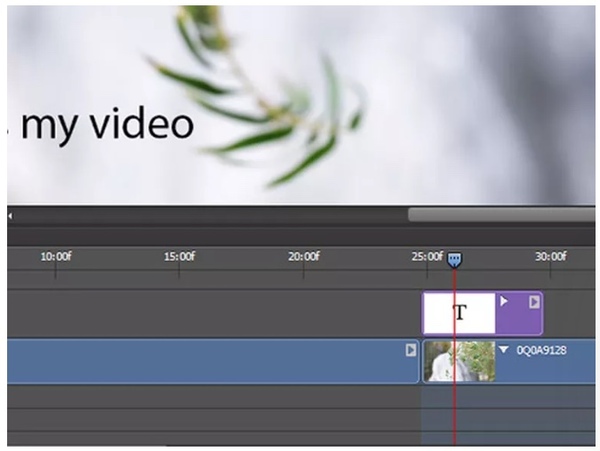 5. How to Put Text and Titles into Video with Adobe Premiere
You can add all kinds of text overlay to your video with Adobe Premiere. Moreover, you can use Premiere to add other decorations, such as photos, logos and more.
Open Adobe Premiere. Choose New followed by Project from the File list. Create a name for your project, then click OK.
Select Titles from the top toolbar. Choose New Title and then Default Still. Specify details of the title. Click OK to move on.
In the right of the title designs, you can add title to video in Adobe Premiere with Title Styles, Title Properties, Title Tools and Title Actions.
You can change color, size, font, position and more in the title properties area.
The title you add to Premiere will be in the Project panel. You need to drag it to the video clip. Then you can see text overlay appear in timeline.
From the File list, choose Export followed by Media. Now you can save or share the video.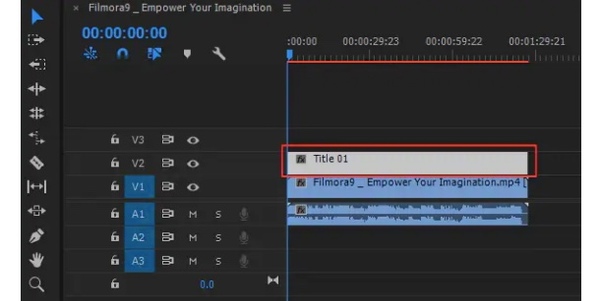 That's all to add text to video with 5 different video editors. You can use professional or user-friendly tool to add text, title, caption, watermark and all kinds of text overlay to your video. By doing so, you can attract more fans and make your video stand out.
Related Articles:

Leave your comment and join our discussion