Convert Video Now
convert MPG/MPEG to MP4 with fast speed and high output image/sound quality.
How to Rotate Video in Lightworks in 5 Ways - 2021 Updated Guide
I want to know that using Lightworks how to rotate video. I just want to adjust the degree of a video, but have no idea about how to do it easily. Adobe Premiere is not easy to download and use. I learned Lightworks is a video editor can help user rotate a video. But how?

Many people encountered a similar situation as above-mentioned, some of them might learn some video editors that can help them fix the problem and try them successfully. However, all of them are not always workable for you, it is necessary to get an alternative to Lightworks.
1. How to Rotate a Video in Lightworks
If you want to fix issues, you should know well about what it is exactly and how it works. Therefore, you need to learn what Lightworks is now.
What is Lightworks
Lightworks, as its name said, it is a smart non-linear tool to help you edit video files with ease. It supports various formats including 2K, 4K, PAL, and others. It is available for English at this moment. It has both free and paid versions, you can cut video files, trim videos, add watermark with it, etc.
How to Use Lightworks
As the proverb said, people can not make a fist without a hand. You need to download and install the program on computer firstly. You should pay attention that Lightworks provides Linux, OS X and Windows versions, you will be required to choose the right one.
Below are the clear instructions about how to use Lightworks to rotate video.
Step 1Download and install Lightworks on computer, then launch it.
Step 2Import video file, mark your file and drag it to timeline.
Step 3Apply a 3D DVE effect and use Z rotation control to adjust the video.
Rotate video in Lightworks is a bit complicated, isn't it? So you can run another program to rotate videos as follows.
2. How to Change the Resolution of a Video on Mac
You can always find alternatives to something, so you can find some tools to rotate videos without Lightworks stead.
Adobe Premiere might be the most popular video editor for most people.
Rotate Video in Adobe Premiere
It is a professional program for you to trim video, crop video, rotate video, etc. You might notice that running the program is not a piece of cake. Please check below demonstration.
Step 1Open the software, click File > Import to select a video file and open it.

Step 2Drag it on the timeline and select it, click Effect Controls > Motion > Rotation.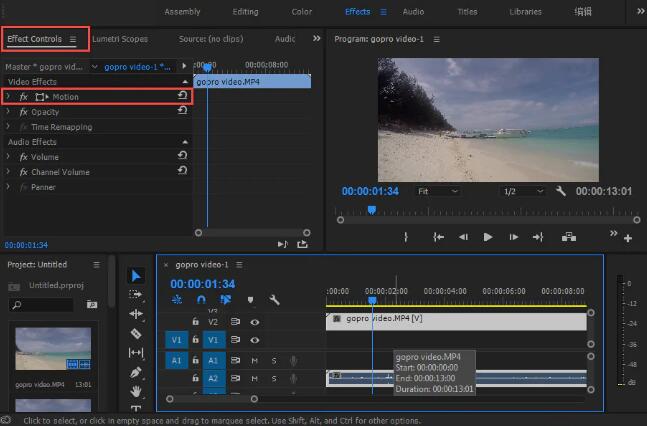 Step 3Adjust the degrees and save it.
If you think that Adobe Premiere is too difficult to rotate a video, you should try the second recommendation, FoneLab Video Converter Ultimate.
Rotate Video with FoneLab Video Converter Ultimate
FoneLab Video Converter Ultimate is a professional and effective software to compress video format, trim audio, merge video files, add video subtitles and more. You can use it to rotate a video with it conveniently.
Below is the tutorial.
Step 1Download and install Video Rotator on computer, then run it.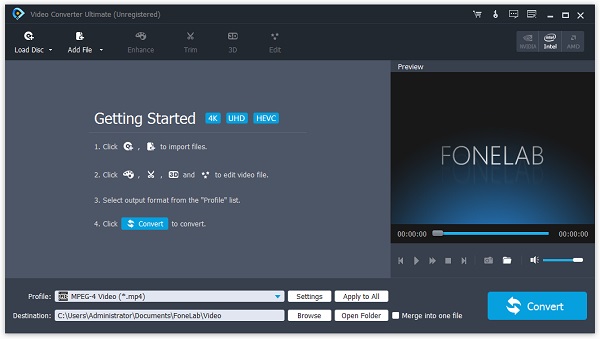 Step 2Click the Add File button to import a video file.
Step 3Click Edit button on the top of the window, then click Rotate.
Step 4Click the rotation button on the right side to adjust the video, then click Apply when the video is done.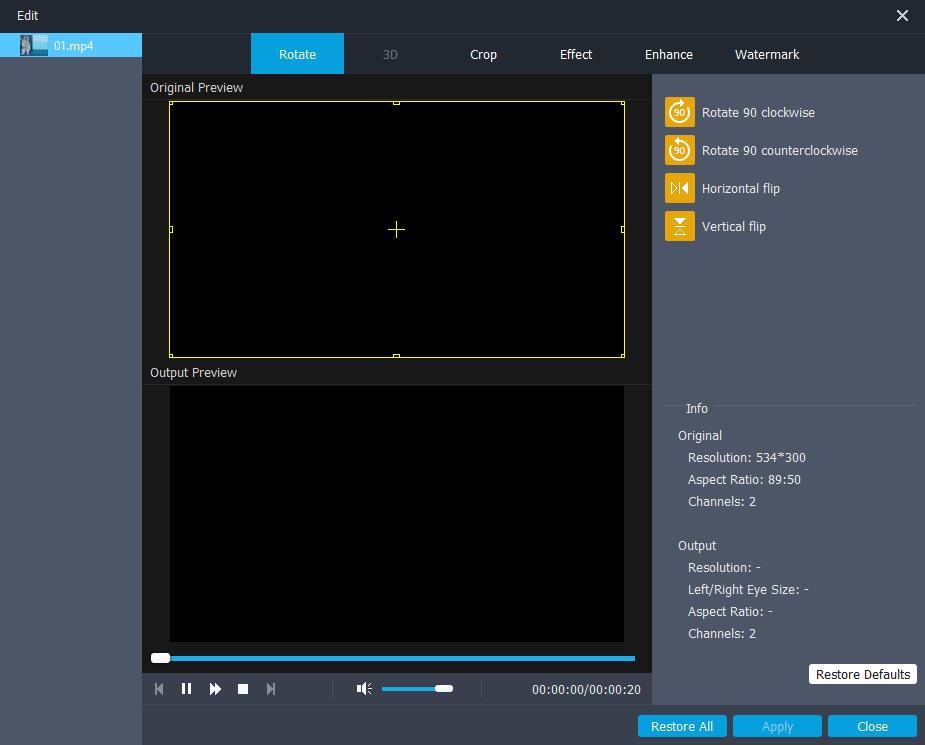 Step 5Click Convert button.
If you are using Windows, Photos app will one of the convenient options for you.
Rotate Videos with Photos App on Windows
Photos is a built-in program on Windows, which used to view images and videos. You should know that it is more than an image viewer or video player, it enables you to rotate a video as below.
Step 1Run Photos app on Windows, click New video > Start new video project.
Step 2Drag the video to project library, then drag it to the timeline.
Step 3Click the Rotate button to adjust the video file.
Step 4Click Finish Video, then select a quality setting.
Step 5Save the video.
How about a Mac user?
Rotate Videos with iMovie
iMovie is a video editor on Mac, you can rotate a video file with it easily.
Step 1Run iMovie on Mac, import your file and select it on the timeline.
Step 2Click Crop button, click the rotate buttons to adjust the video.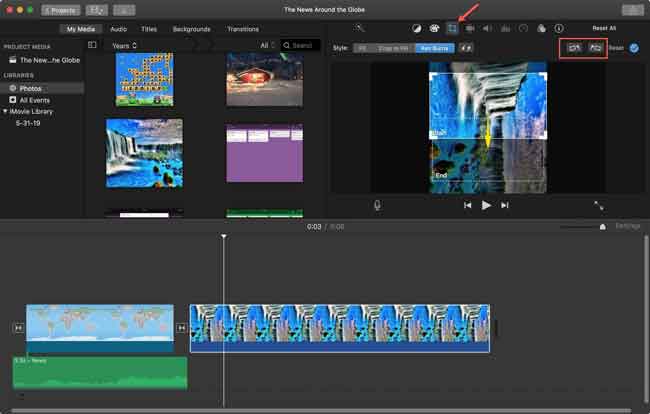 Step 3Save the video file.
Some people would prefer to edit videos without downloading or installing another program, online video rotators will be highly recommended to you.
Rotate Video Online
Search online video rotator on Google, thousands of results will be listed on the page. You can choose one from them and try to rotate a video online.
Below are 3 recommendations for you. You can search the name on Google and open it directly, or search online video rotator and choose one from the results. Then you can simply upload the video file and rotate it online without software on computer.
Top 1. Clideo
Top 2. Kapwing

Top 3. RotateVideo

That't it. You can fingure out that FoneLab Video Converter Ultimate is the best choice for you. Why not download and have a try now!