Convert Video Now
convert MPG/MPEG to MP4 with fast speed and high output image/sound quality.
Tutorial to Rotate a Video in VLC Media Player and Save It Permanently
Sometimes you can find the video is upside down or 90 degrees off without knowing why. During this time, you can rotate a video in VLC on your phone or computer. VLC is a free and open source media player and editor on multiplatform. You can change a video from portrait to landscape in VLC app. Moreover, you can also change the orientation of a video in VLC of custom degrees. Whatever, here is the tutorial to rotate and flip a video in VLC.

1. How to Rotate Video in VLC and Its Review
In spite of converting videos, you can edit videos in VLC by rotating, flipping and transposing. In another word, you can rotate a video in VLC of any angle. Remember that those video rotating changes will be saved. Next time you open a video in VLC, the video will be rotated in the same way. So you need to return video rotating settings back to the default state manually.
Step 1Open VLC Media Player. Choose Effects and Filters from the Tools drop-down list.
Step 2In the Adjustment and Effects window, choose Video Effects. Then navigate to the Geometry section.
Step 3Tick the Transform box. Now you can rotate a video in VLC and save it. The video rotating effect is temporary. Your video will be rotated in playing only.
From the drop-down menu under Transform, you can rotate a video by 90, 180 or 270 degrees. Or you can clip a video horizontally or vertically in VLC.
From the same VLC drop-down list, you can choose Transpose or Anti-transpose to rotate a video and flip it in VLC.
If you want to rotate a video to any angle in VLC, you can mark before Rotate. Move the angle dialer carefully to rotate a video of certain angle in VLC.
Step 4To rotate a video in VLC permanently, you need to do as the following shows.
Choose Convert/Save from the Media list.
In the Open Media window, click Add to add your video in the wrong direction. Click Convert/Save to move into Convert dialog.
Click Settings beside Profile to access Profile edition. Then click Video Codec followed by Filters. Scroll down to click Video transformation filter. Later, click Save to continue the process.
Specify the output video format and folder. Click Start to permanently rotate a video in VLC and save it.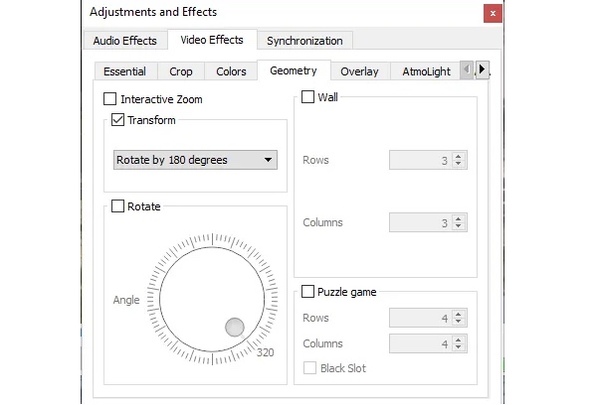 Is VLC the best choice to rotate a video on Mac, Windows, iOS and Android? In general, you can use VLC to change video orientation for free on multiplatform. But there are still many problems with fixing a video with incorrect angle of rotation in VLC.
Here're some complaints:
The original video may be replaced.
Cannot rotate a portrait video to landscape mode. You need to crop it first.
There will be no sound in the rotated video occasionally.
VLC 3.0 rotation feature doesn't work.  
2. Best VLC Alternative - FoneLab Video Converter Ultimate
If you have problems with rotating a video with VLC, you can use FoneLab Video Converter Ultimate as your new video rotator. Compared with VLC Media Player, the entire video rotating process will be much easier. You can rotate a video clockwise, counterclockwise, horizontally and vertically. Moreover, there are many other video editing tools you can try, including trimming, merging, cropping, adding watermark, etc.
Rotate a video clockwise or counterclockwise by 90 degrees.
Flip a video horizontal or vertical in one click.
Monitor the video rotation with a real-time preview window.
Convert and edit videos with high quality.
Step 1Run FoneLab Video Converter Ultimate on your computer. Click Add File to import your video file.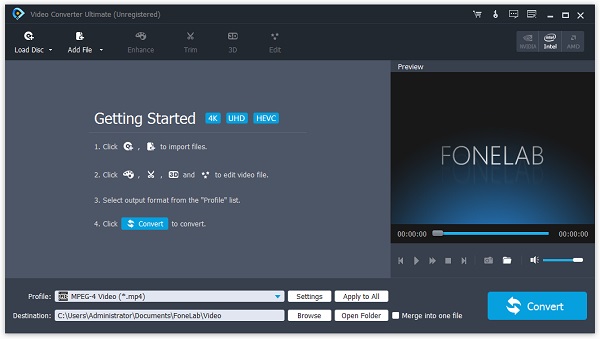 Step 2Click Edit followed by Rotate. Choose from Rotate 90 clockwise, Rotate 90 counterclockwise, Horizontal flip or Vertical clip based on your need. Then click Apply to save changes.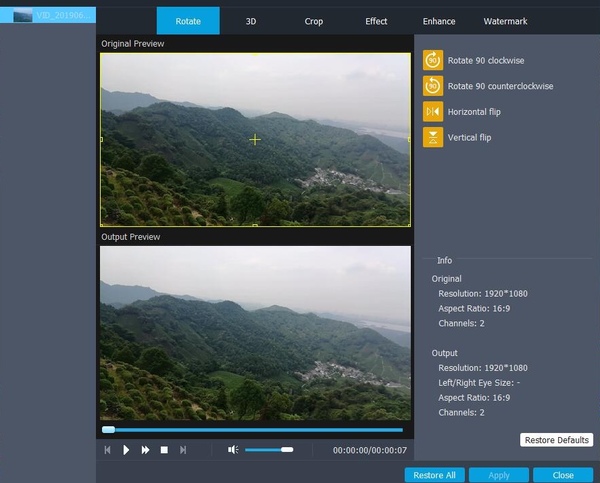 Step 3Click Profile to set the output video format. You can click Settings besides to adjust video settings. Finally, click Convert to export your video.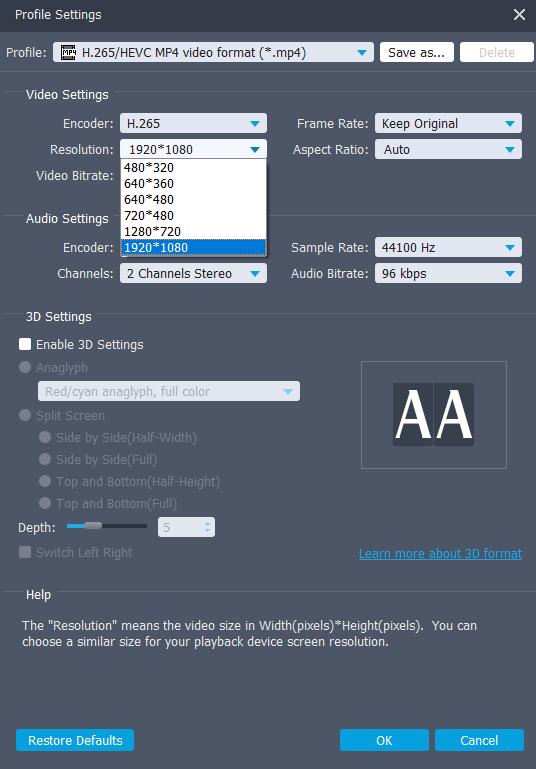 What's more, you can use FoneLab Video Converter Ultimate to rotate videos on Windows or Mac as both operating systems are available.
That's all to correct a video in a wrong angle with VLC and its alternative. You can rotate, flip and save any video on your mobile phone or computer with the above steps. Can you rotate a video with VLC or its alternatives now? If not, you can feel free to contact us.