Convert Video Now
convert MPG/MPEG to MP4 with fast speed and high output image/sound quality.
How to Compress a Video on iPhone or Computer with Proven Methods
I have a video on iPhone and want to compress it for sharing. How can do this easily? Actually I have a computer, so I can do it on computer if I can. Any recommendation?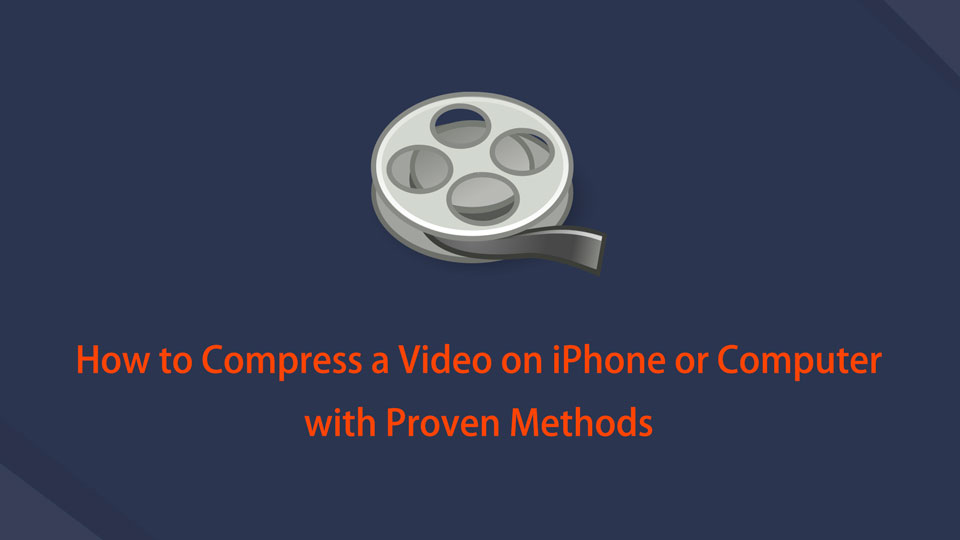 As time goes, people have more and more high-quality videos. And these videos make the video sizes bigger and bigger. If they need to send these videos out, the videos will be required to compress firstly.
Video compressing might not be a rare task in daily life anymore. Most people should heard about it even try to compress a video already. In this post, we will introduce how to compress videos correctly and easily.
1. How to Compress A Video on iPhone
Updating and upgrading make our life more convenient and comfortable. People can not only use the camera to take videos, but also using their mobile phones. If you are an iPhone user, you can check your camera settings to adjust the image and video quality.
Camera Settings
You can check this part before taking videos with iPhone, then you can get a suitable video size without modifying.
Step 1Open Settings app, then scroll down to find Camera.
Step 2Tap Record Video, then you can choose its resolution.
iPhone Video Settings
Another settings you can change to make a smaller video site as below.
Step 1Go to Settings app on iPhone, and find Photos.
Step 2Scroll down to get TRANSFER TO MAC OR PC, you can select Automatic, then it will transfer image and video in a compatible format.
Compressing Videos on iPhone
iPhone fans might prefer to solve all problems on their mobile phones if they can. So you can try some iPhone video compressors.
You can just search compress video on iPhone App Store, then install one from the results. Then you can follow the instructions to import a video file and compress it with simple taps.
As you might know, there are certain limitations on iPhone video compressors, such as video size, file format, free space requirements, etc. Therefore, you should try to transfer iPhone videos to computer, and then shrink iPhone videos.
2. Compressing Videos on Computer
If you want to compress iPhone videos on computer, you should finish 2 parts as below, including transfer iPhone videos to computer and compress the videos. We will show you different methods, you can choose one to compress video iPhone according to your needs.
Part 1. Transfer iPhone Videos
At the first, you should transfer iPhone videos to computer. You have different options to move iPhone data, like iTunes, iCloud, FoneTrans for iOS, etc.
How to Transfer iPhone Videos via iTunes
This is one of the Apple ways to transfer data between iOS devices and computer with simple clicks.
Step 1Open iTunes on computer if you have one. Otherwise, download it from official site, then run it.
Step 2Connect iPhone to computer via USB cable, then click device icon when it is detected.
Step 3Click Photos > Sync Photos.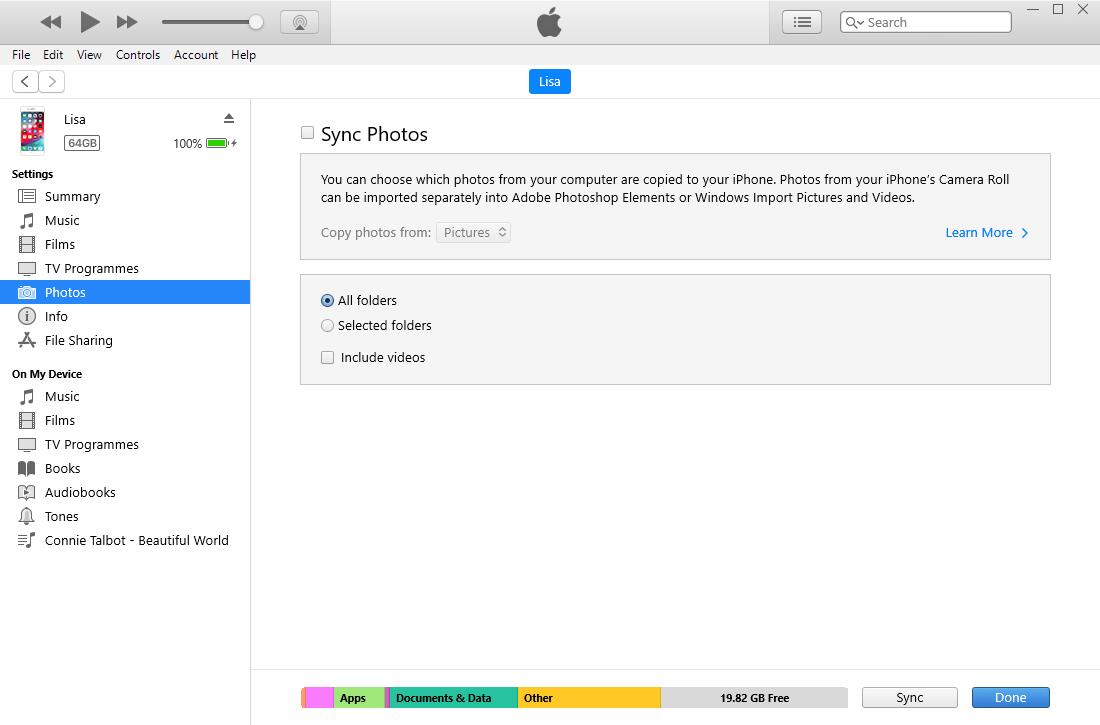 You should pay attention that this way will sync all photos and videos, so it needs a certain long time to finish it depends on the file size.
At this moment, you will need a data transfer to help you move data selectively without wasting time.
How to Transfer iPhone Videos via FoneTrans for iOS
FoneTrans for iOS is a powerful tool on computer to transfer iPhone data between devices and computers. You can use it to move iPhone photos, contacts, videos, notes and more within 3 steps.
Step 1Download and install the software on computer, then run it.
Step 2Connect iPhone to computer, then select Videos on the left pane.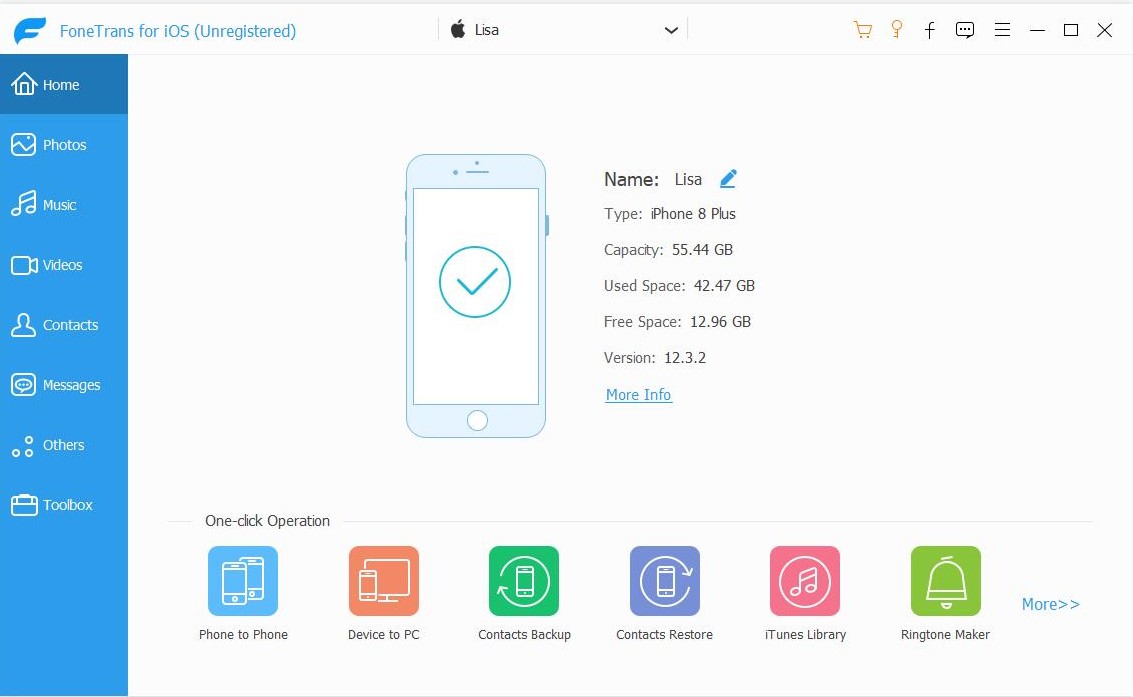 Step 3Select a video from the scanning results and export to PC.
After moving iPhone videos, you can begin to compress the videos.
Part 2. Compress iPhone Videos on Computer
Compressing videos on computer is not a complicated task, you have 5 choices as below.
Option 1. How to Compress iPhone Videos through Right-Clicking
You should know the easiest option to compress a file on computer is to right-click the video file, choose Send to > Compressed (zipped) folder. Then just wait for it.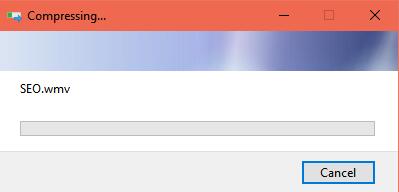 Option 2. Compress iPhone Video with FoneLab Video Converter Ultimate
For people who want more settings for compressing videos, you can choose FoneLab Video Converter Ultimate. It is more than a video converter tool as the name said for you. It helps people crop videos, merge videos, improve video quality, trim audio file, add video subtitles and more.
It is available for both Windows and Mac.
It is easy and safe to use.
You can use it to convert both video and audio formats.
It enables you can remove audio background from videos, rotate videos, flip videos, convert 2D to 3D, etc.
All video and audio formats are supported.
Below are the clear instructions.
Step 1Download and install the program on computer, then run it.
Step 2Click Add File button and select a video file.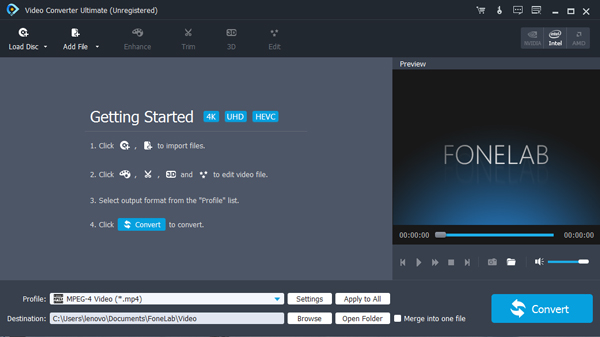 Step 3Click Settings button next the Profile box, click Resolution to choose another lower option, click OK.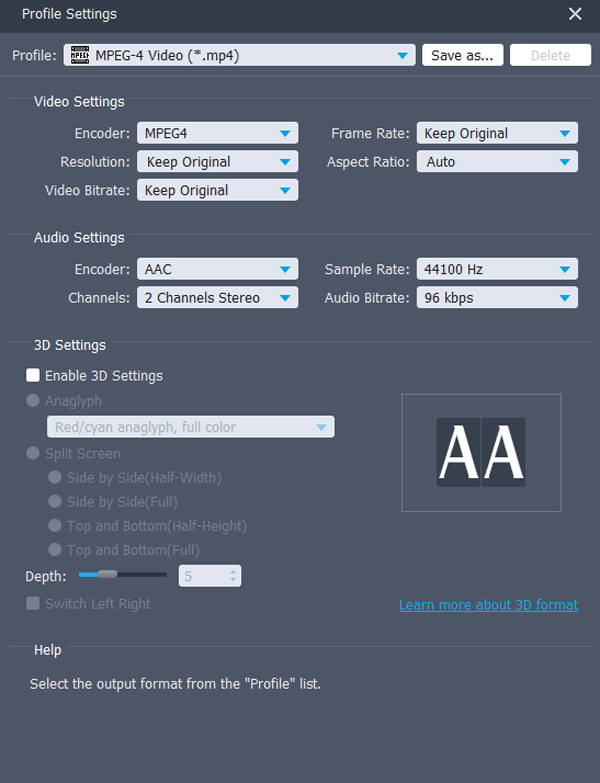 Step 4Click Convert button.
Option 3. Compress Video on iPhone with iMovie
As you might know iMovie is one of the popular tools to edit videos on iPhone, iPad and Mac. In the same way, you can use it to compress iPhone videos with ease.
Step 1Run iMovie and import the video you want to compress.
Step 2Click Share > File, select Resolution or Quality from the drop-down list, click Next.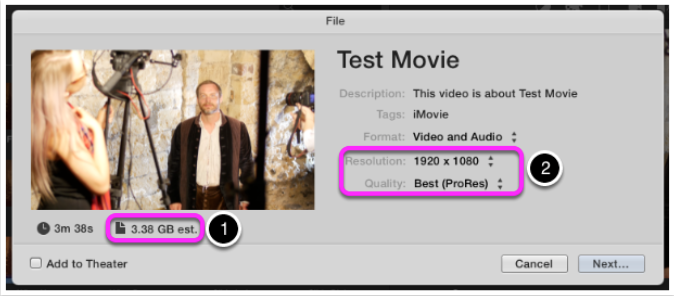 Step 3Click Save in the pop-up window.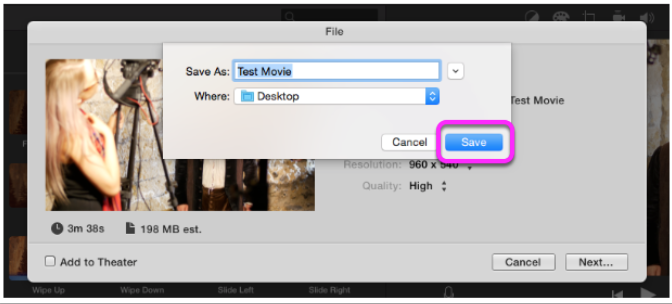 Option 4. How to Compress iPhone Video by Online Tools
There are various online video compressors you can get from Google to help you reduce video file size without installation. You can search them on the internet and open the web page directly. Then upload the video file and follow the instructions to compress a video file with ease.
By the way, when you need to send a video via Email, you should be noticed that the video file is too large to send. So you have to reduce the video size. You can follow above-mentioned methods to compress video for Email.
That's all about compressing iPhone videos. FoneLab Video Converter Ultimate is one of the best choices for you. Why not download and have a try now!