Record Screen Now
Capture video, audio, online tutorial, etc on Windows/Mac, and you can easily customize size, edit the video or audio, and more.
How to Add Multiple Photos to Instagram Story in Easiest Way

Updated by
Szeki
/ Oct 19, 2021 14:20
There are numerous methods to share your favorite experiences, information, and even stories on social media platforms like Instagram. Instagram allows its users to create stories that you can update from time to time, edit and customize. These stories might be photographs and videos that will appear in your followers' feeds, as well as those who are following any of the hashtags you use in the story. This paves the way for you to tell a more interesting story. With that in mind, this post will show you how to use it to add your material and answer the topic of how to add multiple photos to Instagram story.

Part 1: What is Instagram Story
Instagram Story is one of the features of Instagram which is an alternative instead of being featured in the feed. Instagram Stories are presented at the top of an active user's app when they're logged in, and maybe tapped through to view. It offers a range of features to encourage interactions, unlike the Instagram feed. You may use the stickers to ask questions, make polls, and more. In addition, the Instagram Story design makes sending direct messages. It's all well and good to post a lot of information, but you don't want to annoy your audience by doing so. Instagram Story is fantastic as it allows you to publish as many videos and photos without disrupting your main news feed.
Lastly, stories are shared at the moment and there's a lot more experimentation happening, as Instagrams users explore all the possibilities. If you're curious about Instagram Stories, continue reading as we will teach you how to put stories on Instagram or if you also want to know how to put multiple pictures on Instagram story.
Part 2: How to Add Multiple Photos to Instagram Story
There are instances that you would want to add or share a moment through multiple photos on your Instagram account, but you do not know how to do it. For sure, your question goes like this: how to add two pictures to instagram story. That's not a problem any more, because we are here to teach you how to add multiple pictures to instagram story.
Steps on How to Add Multiple Photos to Instagram Story:
Step 1First, go to your Instagram app. Make sure that your account is logged in and also your account is not in private by navigating on settings.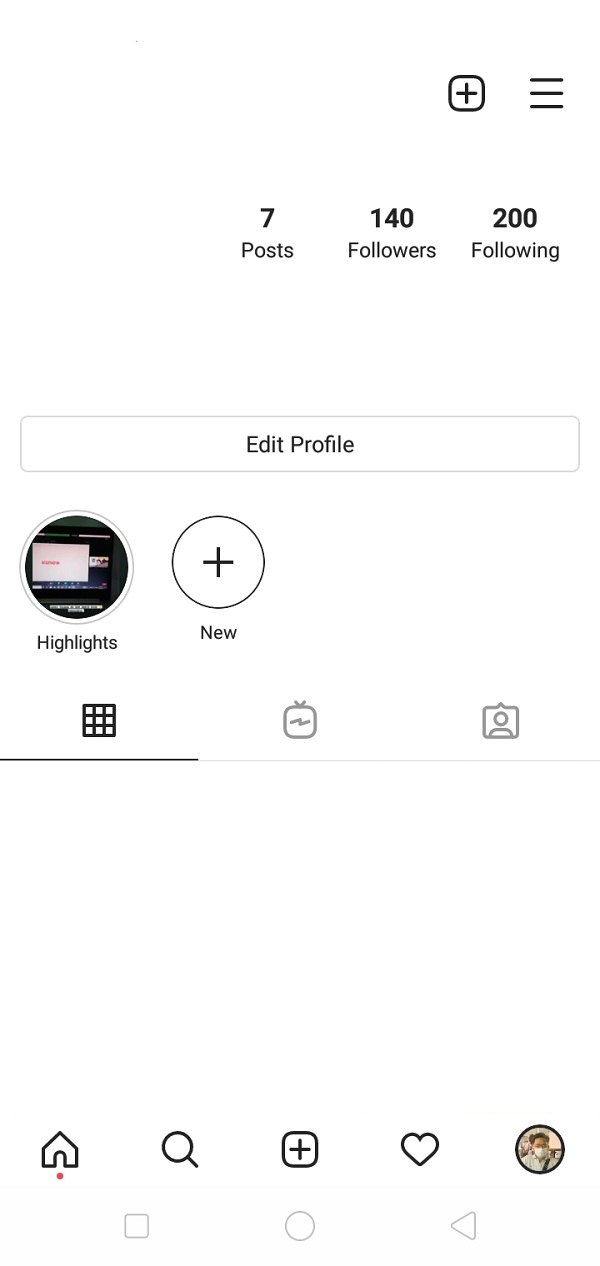 Step 2On the main interface of Instagram, tap the plus sign (+), then switch to Story.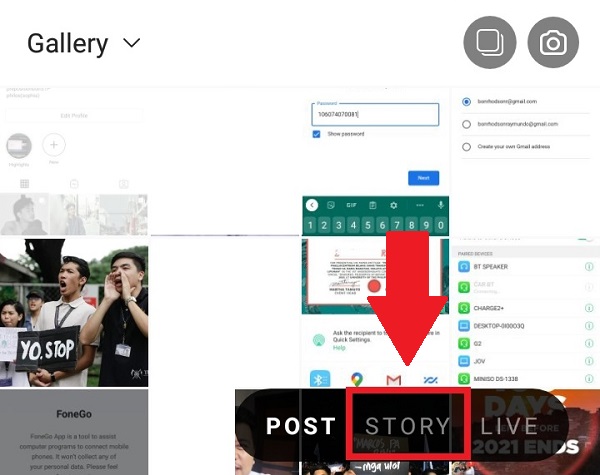 Step 3After that, tap the Photo panel. Long-press a photo you want to add on your story, then it will show a blue check mark which allows you to select more than one photo to add on your Instagram. Tap the Next button located at the bottom-right of the screen interface.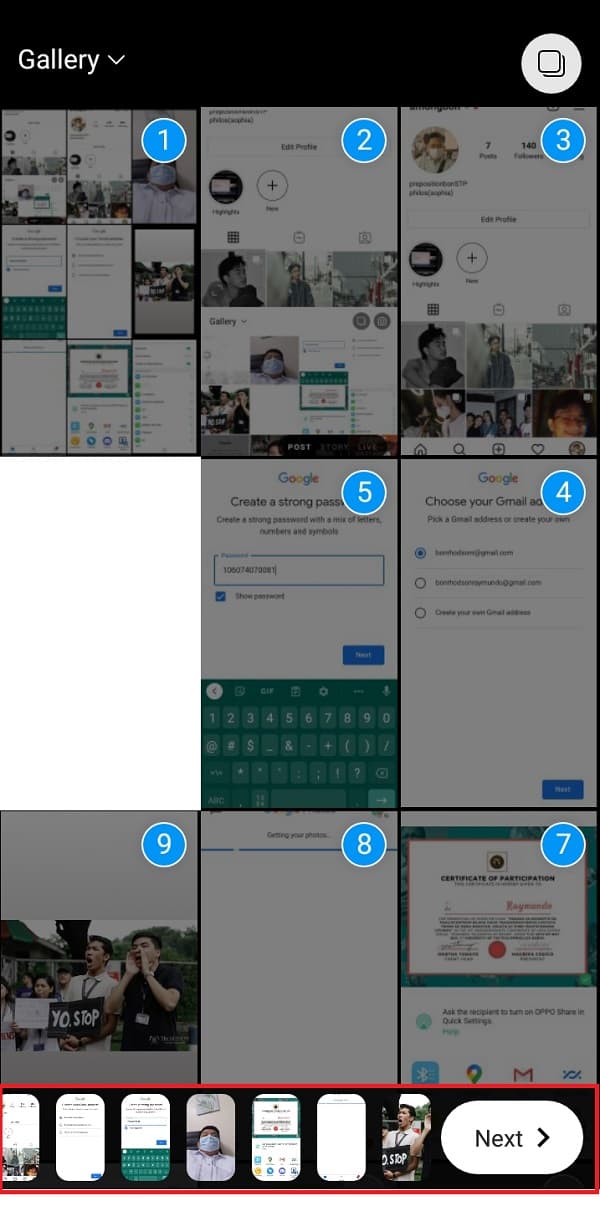 Step 4Then, it will show another screen interface which allows you to edit and add elements to your story. Lastly, click the Send To button and the photos you selected will be added to your Instagram story and that's how to put more than one picture on Instagram story.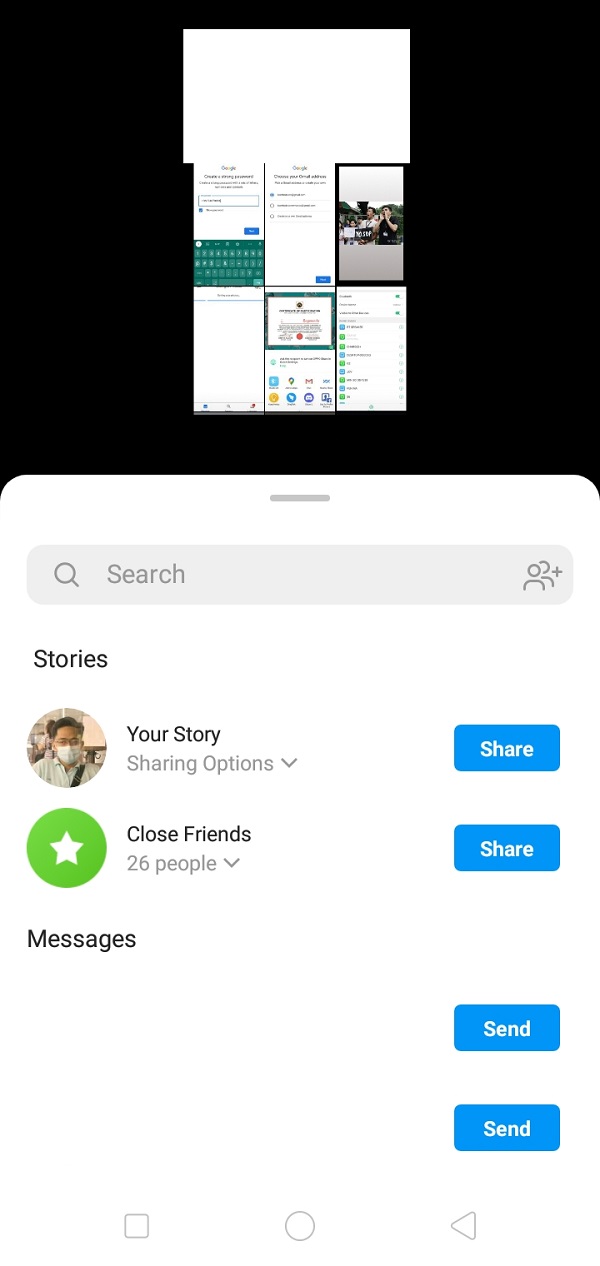 Part 3: How to Post Multiple Pictures on Instagram
Posting multiple photo contents on Instagram might be a hard thing if you do not have similar experience about how do you post multiple pictures on Instagram. There might be a scenario where you opt to post more than one photo maybe because it is long content or you just want to post an album-like feed. With that, tips and tricks on how to post them are being called on demand. Continue reading as we help you to share your content hassle-free.
Steps on How to Post Multiple Pictures on Instagram:
Step 1First, on your device, go to your Instagram app. Make sure that your account is logged in. On the screen main interface, tap the plus sign (+) on the lower center. It will then direct you to the Instagram camera.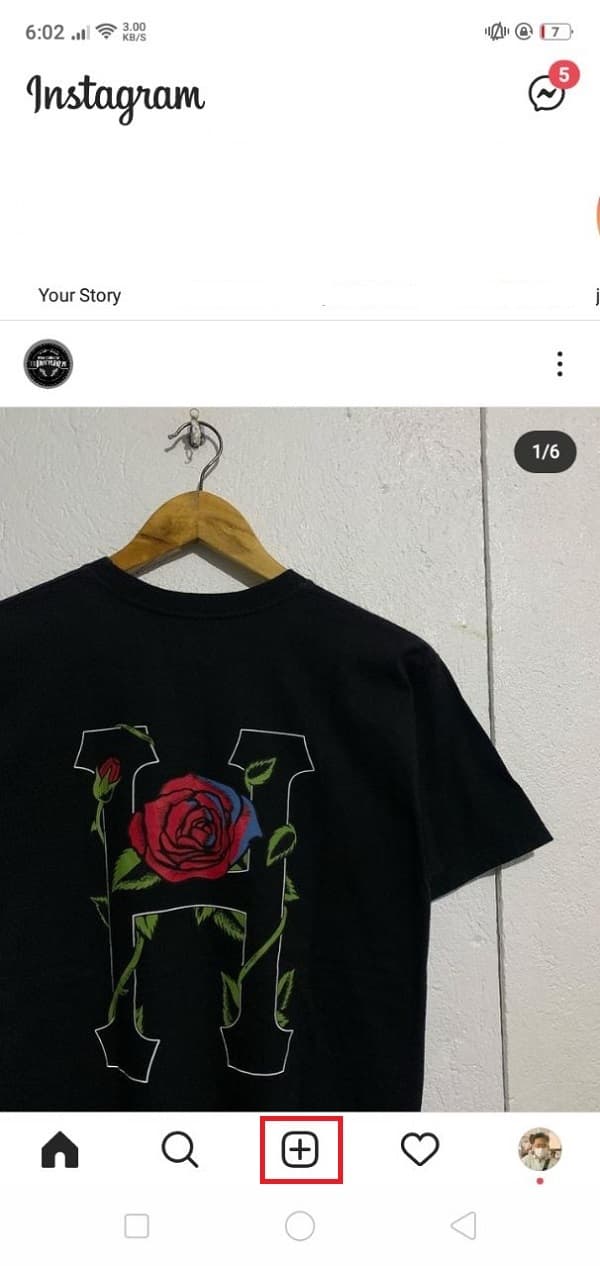 Step 2Tap the Post button on the lower-right part. After that, tap and hold the photo, and then when the blue check mark appears, select all the photos you want to post.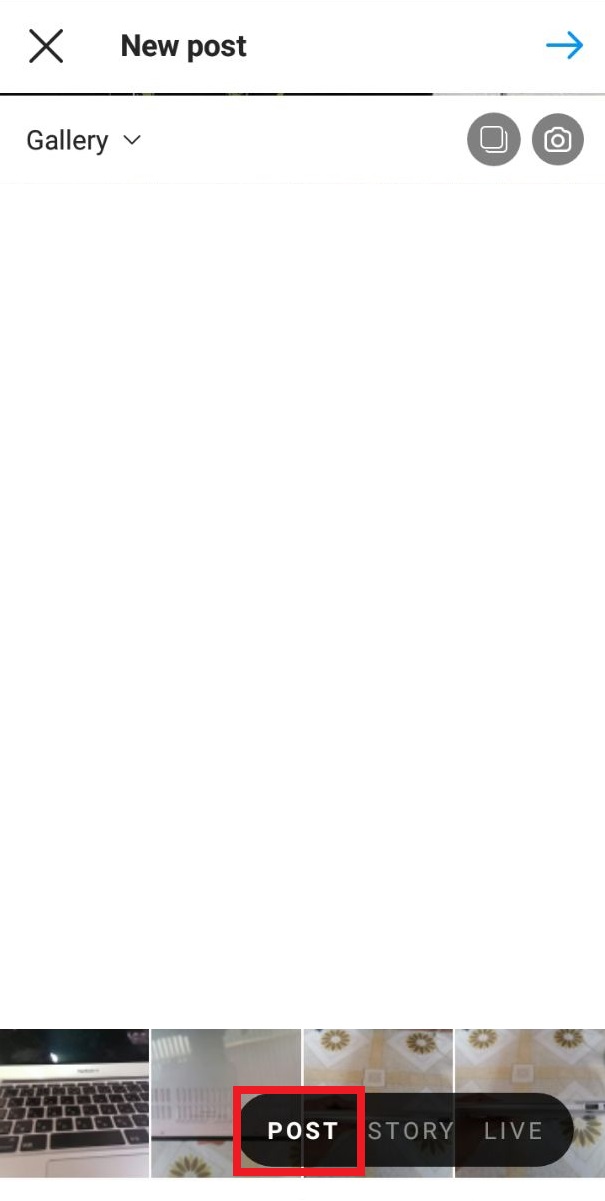 Step 3Then, tap the blue check mark button to proceed to the editing tools. Then, tap again the blue arrow on the top-right corner right after you customize them.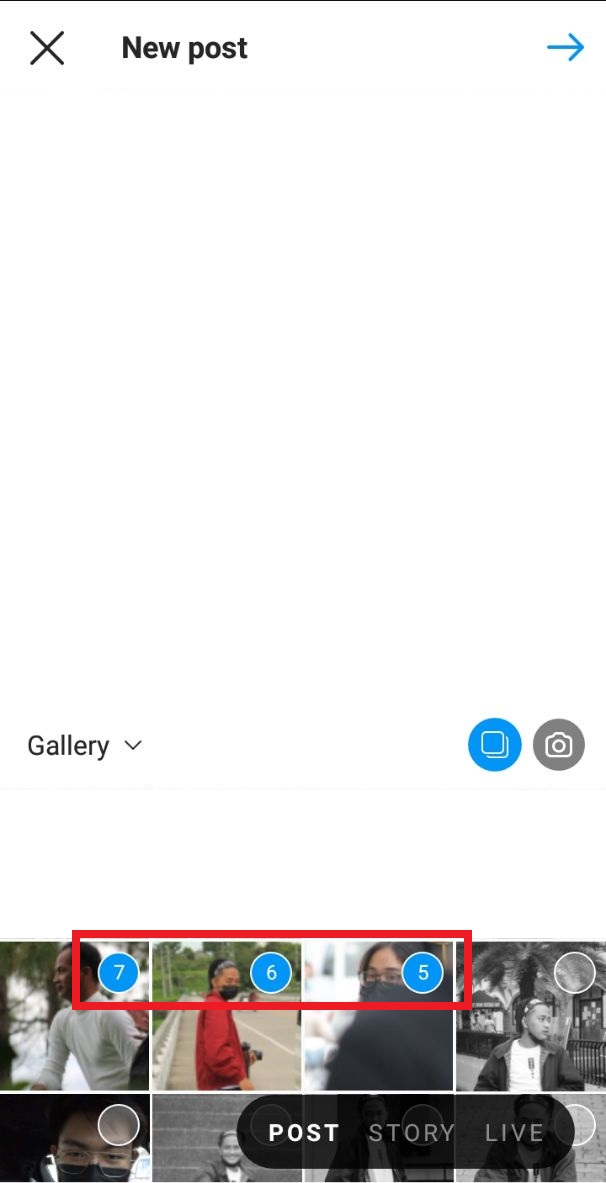 Step 4Lastly, write your caption, tag people, add location, and edit the privacy settings. Then, tap the blue check mark to finally make a post and you're done.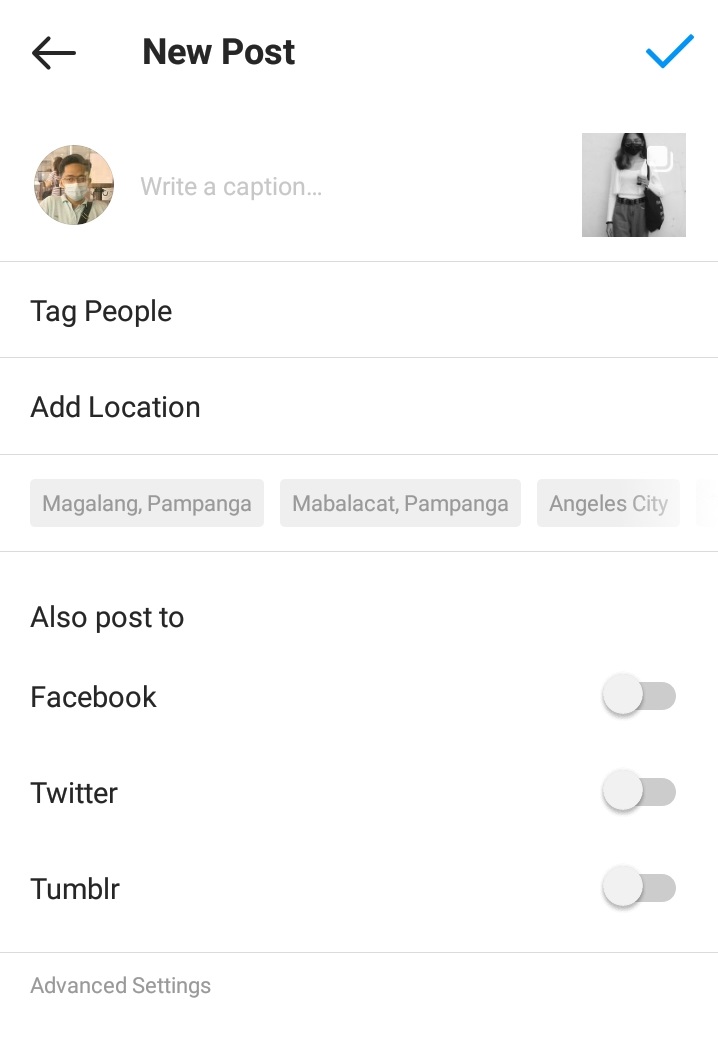 Part 4: FAQs about Adding Multiple Photos on Instagram
1. Can I add two video stories on Instagram one at a time?
Definitely, yes. Instagram story allows you to post multiple videos or even photos at a time. So, if you want to share photo or video content, go get your device and follow the steps mentioned above.
2. How long do Instagram stories appear?
Instagram stories are vertical snapshots or videos that last up to 15 seconds and disappear automatically after 24 hours. So, there is nothing going on with your permanent record on Instagram, so feel free to try new things and share your content now. Besides, if you accidentally posted them, you are all free to delete them at any time by navigating the settings on the top of the Instagram stories panel.
3. Do Instagram stories be also shared to other social media networking sites?
Yes. But you should first connect your Instagram account with other social media networking sites if you want to add Instagram stories to more than just your Instagram account. Then, on the Sharing Options screen, choose and decide where you want to add it as the final step of how to post multiple pictures on instagram story and share them freely.
So that's how simple and quick it is on how to put multiple pictures on one Instagram story. You do not need to be concerned about not knowing how to do it. The answers provided above are adequate for you to complete the task quickly and easily.