Record Screen Now
Capture video, audio, online tutorial, etc on Windows/Mac, and you can easily customize size, edit the video or audio, and more.
Screenshot Instagram Post in 2021 - Best Solutions
We always get emails with questions like "Does Instagram Notify When You Screenshot A Post in 2019?". It seems that it is a frustrating topic people can't wait to know it well.
However, if you are one of them, you have come to the right place. In this post, we will show you the right answers to "can people see if you screenshot Instagram post" and "how to screenshot Instagram post".

Part 1: Does Instagram Notify Screenshots of Posts?
To answer this question, you should know more about Instagram. Instagram allows users to post photos or videos and share them with friends. People can view the posts whenever with permission. You can take screenshots of Instagram posts, but please consider whether it will make the user unhappy because of the data disclosure as it is a part of privacy.
What's more, how about others like profile, story, photos, etc?
Actually, Instagram did notify people when people screenshot their stories for months in 2018. But they stopped doing this after June 2018. So, as for Instagram profile, story, DMS, etc, which are not including disappearing information, Instagram doesn't notify the person when you take screenshots of non-disappearing data. However, no matter the owner will receive a notification or not, you should consider it carefully before screenshotting stories without their knowledge and consent.
Well, let's talk about how to screenshot Instagram post.
Part 2: Screenshot Instagram Post with FoneLab Screen Recorder
You might know that Instagram allows users to access Instagram on computer browser, so you can view Instagram post, send direct messages on Windows or Mac if you want.
Therefore, you can use this feature to screenshot Instagram post on computer with the third-party screenshot tools.
FoneLab Screen Recorder is one of the most convenient and powerful screen recorders. Compared to other program, it also helps you record video, audio, webcam content with ease. More importantly, it is available on both Windows and Mac. You can download a right version on computer according to your needs.
Below is the demonstration with clear instructions to take a sneaky screenshot.
Step 1Download and install FoneLab Screen Recorder from official site. It will be launched automatically after installation.
Step 2Open browser on computer and go to the page has the Instagram story.
Step 3Select Snapshot on program interface, choose screenshot area.

Step 4Save the screenshot to computer local folder you want.
So easy, right? Of course there are some other methods to screenshot on computer.
Part 3: Screenshot Instagram Post on Windows/Mac
Different operating system has its own features to take a screenshot. You can follow below steps to screenshots on Windows or Mac.
Screenshot Instagram Post on Windows
No matter you are using PC or Laptop, both of them have a print screen button on keyboard. Just press it once, then it will be saved on the clipboard. Then you can paste it wherever you want.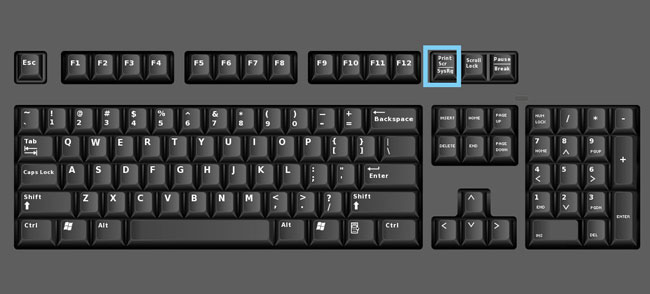 If you prefer to choose snipping tool, it also can help you take screenshot of whatever you want. It has 4 snip modes, you can choose one to take a screenshot of full screen, specific window, free form or rectangular window. Input snipping tool on the Windows search bar, then select it from the result list. Open the Instagram post you want to take a screenshot on browser, then choose one snipping tool or click New to select an area and take a screenshot.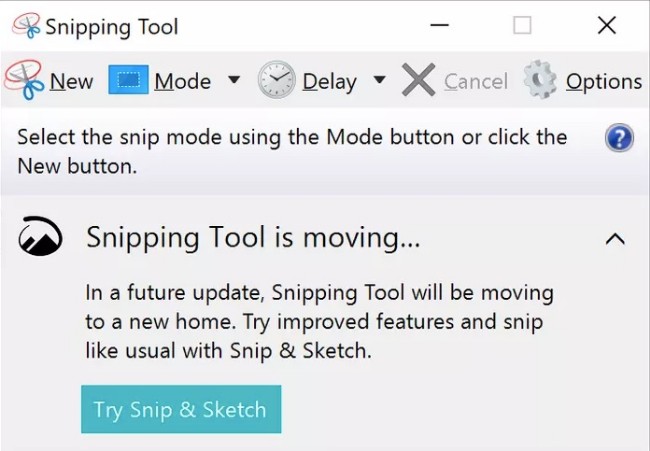 Screenshot Instagram Post on Mac
While Mac users also have its own keyboard combinations to take a screenshot on Mac. You can select them as you need.
Shift + Command + 5: If you have updated Mac to macOS Mojave, you can simply choose this one to call out the on-screen keyboard on Mac to take screenshots.

Shift + Command + 3: Screenshot entire screen and save the images as PNG files. You can also press Command-Control-Shift-3 at the same time to save the images on clipboard if you need it.

Shift + Command + 4: Choose screenshot area and save them as PNG files. You are also allowed to use Command-Control-Shift-4 buttons to paste the images to other applications you want.

What if you prefer to screenshot Instagram post on mobile phone?
Part 4: Screenshot Instagram Post on iPhone/Android
Every mobile phone user should know how to take a screenshot on iPhone, Android or others as they might need to take a screenshot so that they can keep them as evidence or share the content with others.
Below are the detailed steps you can follow to take a screenshot.
Screenshot Instagram Post on iPhone
Step 1You should open Instagram app on iPhone, then go to page has the post you want to take a screenshot.
Step 2If your iPhone with Touch ID, press Power button and Home button at the same time. As for iPhone with Face ID, you should press Power button and Volume Up button concurrently instead.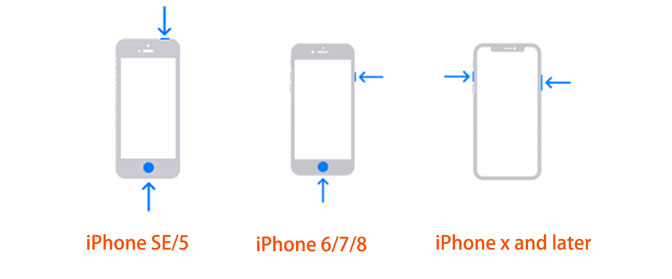 After that, you can find them through Photos > Screenshots.
Screenshot Instagram Post on Android
Most Android phone users also can use button combinations to take a screenshot on Samsung, LG, Huawei, etc. Press Power button and Volume Down button simultaneously. Then you can find them in Gallery.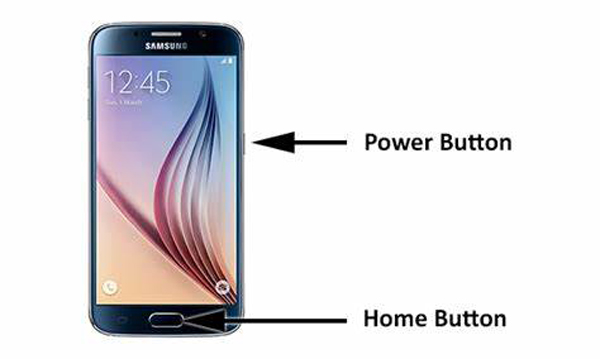 Well, that's all about Instagram screenshot post. If you have more questions about it, please leave comments below. FoneLab Screen Recorder is the best choice for you. Why not download and have a try now!