How to Delete Instagram Account from iPhone [Instagram Tips 2019]
"There are so many social media apps on my iPhone, including Twitter, Facebook, Google+, etc. I think that the Face and Twitter do the effects for me, then I want to delete my Instagram account. How to delete an Instagram account on the app? Can I delete my Instagram account on the computer? "
If the overdose of social media causes exasperating effects on your mind, you can consider deleting your some account to gain more peace and space on your iPhone. There are different ways to delete your Instagram account permanently.

If you are a frequent computer user, you can choose to delete wipe your Instagram account on your PC.
Step 1. Open the https://help.instagram.com/

on your PC.
Step 2. Log in your account and enter the password.
Step 3. Find the Instagram Basics on the left navigation and click on it.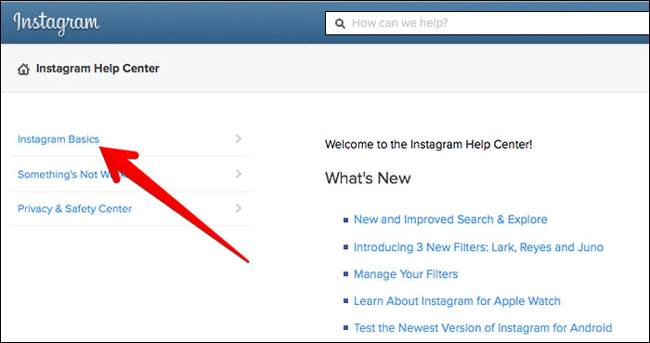 Step 4. Go to Getting Started and Delete Your Account on the left.
Step 5. Click How do I delete my account and then click go to this page hyperlinked in the second paragraph after the three small paragraphs appear.
Step 6. Log in your account again and answer the question about why you are deleting your account, then tap Done and enter your Instagram passcode again.
Step 7. Click Permanently deactivate my account and OK to confirm again.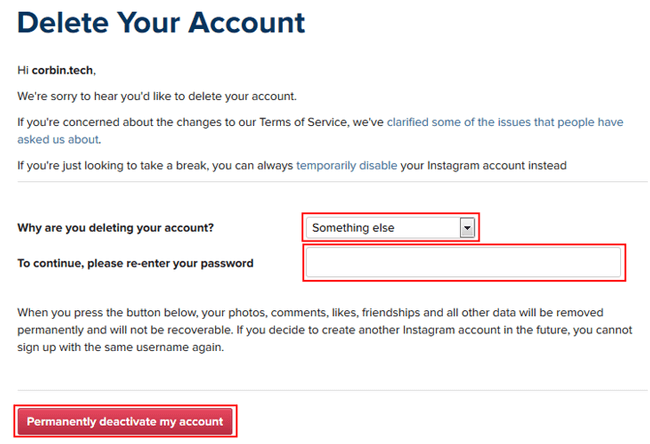 If you don't want to deactivate your account on iPhone app rather than on the computer, you can follow below simple steps to do it. It is almost the same as deactivating account on the computer.
Step 1. Run the Instagram app on your iPhone and tap the profile icon in the bottom right corner.
Step 2. Go to the Settings in the top right corner and then Help Centre.
Step 3. Tap on the Basics > Getting Started > Delete Your Account > How do I delete my account. You can choose How do I temporarily disable my account if you want.
Step 4. Tap the go to the page hyperlinked from the paragraphs.
Step 5. Enter your username and passcode, then enter your passcode again after answering the questions.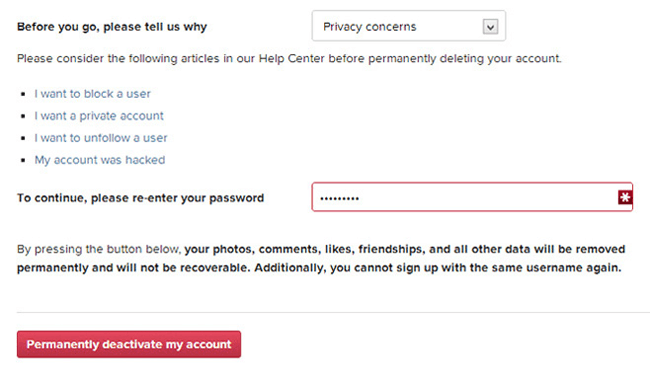 Step 6. Tap Permanently deactivate my account.
Step 7. Tap OK to confirm again.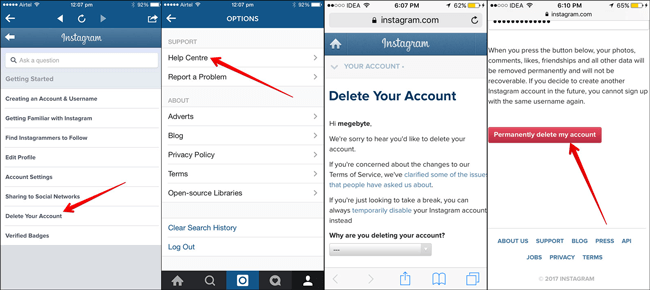 Instead of clearing the account permanently, you can choose to temporarily disable your account for a short time. Please pay attention that you can not disable your account on the app itself. So you have to disable your account from your mobile or web browser.
Step 1. Open the website Instagram.com

on mobile or web browser.
Step 2. Log into your account and password.
Step 3. Click or tap your username on the top right corner and select edit profile.
Step 4. Then you can see the Temporarily disable my account in the bottom right, just click it.

Step 5. Select the reason from the menu.
Step 6. Re-enter your passcode and tap Temporarily Disable Account.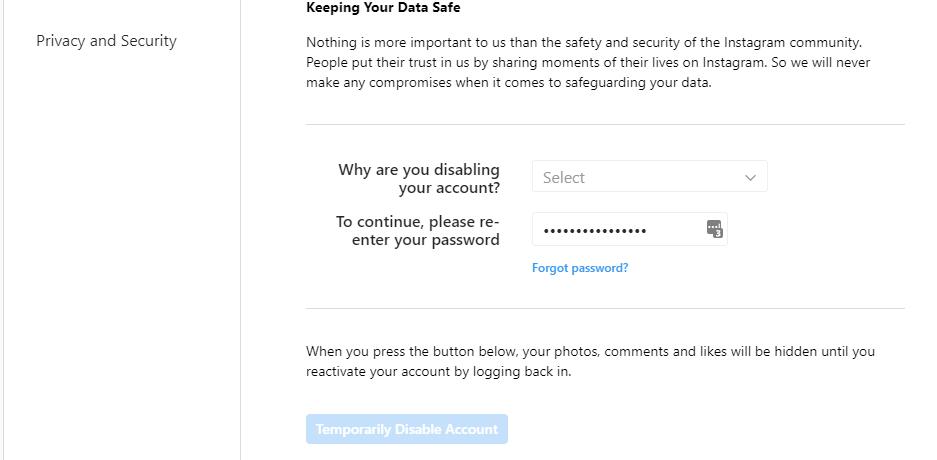 Deleting account from iPhone doesn't mean the data are removed completely. Some data are still stored on your iPhone and can be recovered by instagram message recovery.
Method 1. Remove Instagram Data on iPhone through FoneEraser
So if you are worried about data leaked out and want to guarantee the personal information safe, you should choose FoneEraser for iOS, which fully supports iPhone, iPad and iPod touch, to permanently delete an Instagram account on iPhone. It enables you to wipe iPhone photos, videos, contacts, documents, cache data, junk files, personal settings and more on your device.
Step 1. Download and install the program on the computer, and then it will be launched automatically.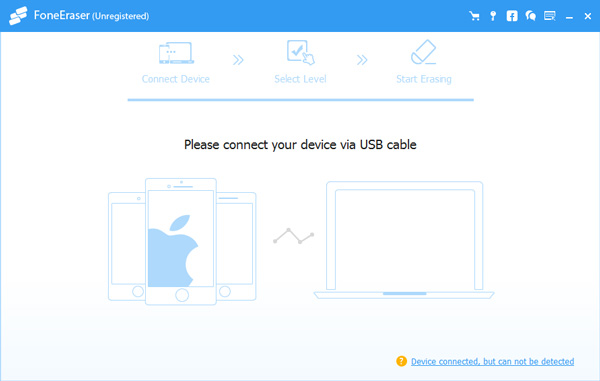 Step 2. Connect your device and computer with USB cable. Then tap Trust on the device screen.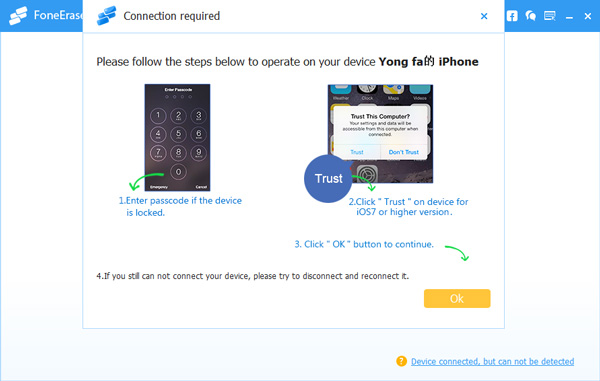 Step 3. Choose the erasing level from the three options, which including High Level, Medium Level and Low Level.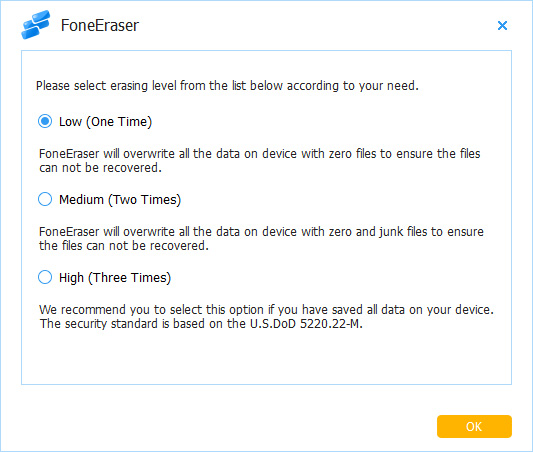 Step 4. Click Start after the connection.
Step 5. Confirm again by clicking Yes.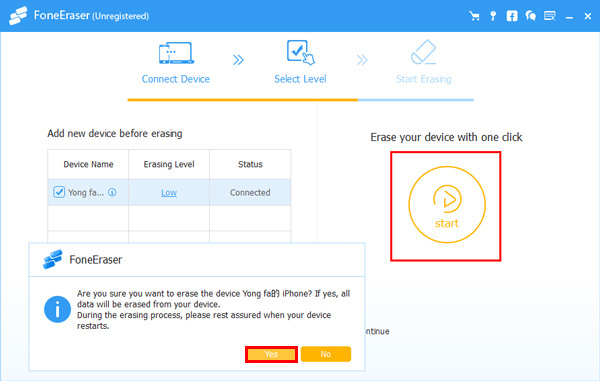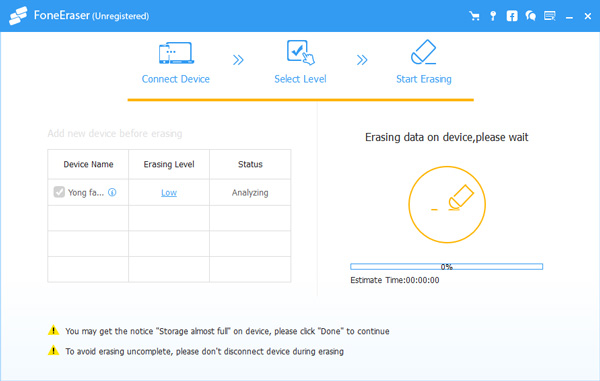 You can also read how to delete a tweet on iPhone.
As you see, there are different ways to remove the account if you want to use it anymore. FoneEraser for iOS is recommended to you to ensure the data can not be recovered if you want to donate or recycle your device. It will be the best choice for you.
Method 2. Remove Instagram Data on iPhone through Factory Resetting
You can also reset iPhone via Settings > General > Reset > Erase All Content and Settings. And you will be required to confirm again on the phone screen.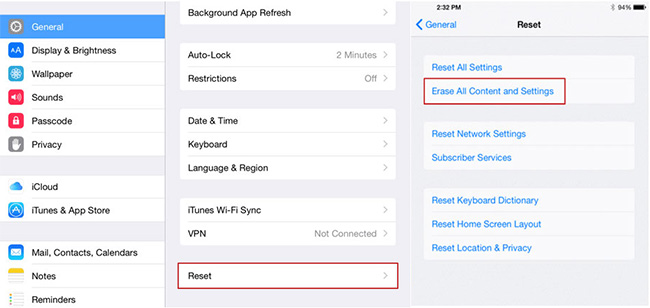 That's all. If you have more questions about it, please leave comments below.
Related Articles: