How to Delete a Gmail Account or Google Account
Google is a useful account which you can use to log in different related applications which allows you to log in with your Google accounts, such as YouTube, Gmail and Google Drive and more. It dominates all major areas of the internet, most of the google users may have more than one account. This is why you might consider deleting one of your google accounts.
No matter that you want to remove Google account or other Google service accounts like Gmail, you can easily do it right from your account.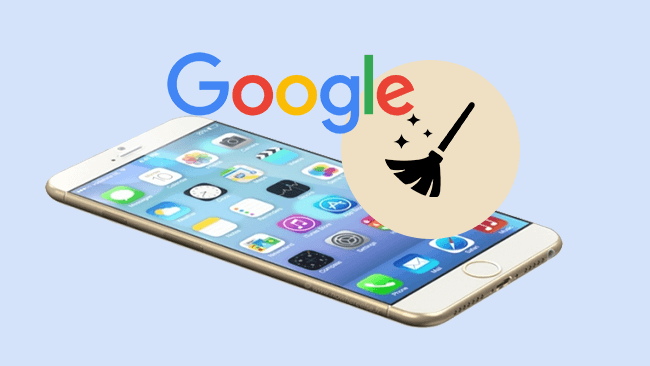 1. Back Up All Your Google Account Data
Please note that your account and account data can not be recovered after the procedure beginning. You never know when you may need these data and don't be regret for them, so you might need to learn how to back the data up on your computer.
Sign in to the Google account you want to delete.
Click the profile photo of your account in the top right corner, then the small window of account information appears, click My Account.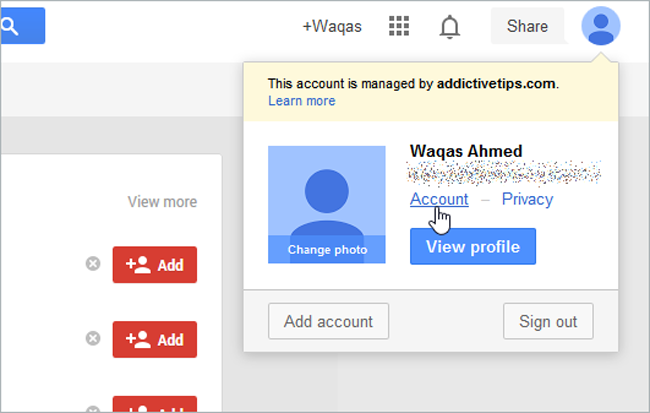 Find Control your content below the Personal info & privacy box and click on it.
Then you can see Download or transfer your content, then click CREATE ARCHIVE.
A list of all your google products will be shown, choose the items to include in your archive and configure the settings for each product.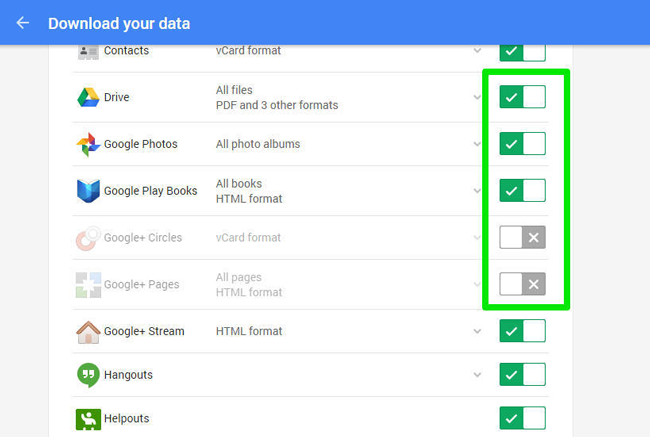 Click Next.

Choose your archive's file type, size and delivery method from the drop-down menu.
Step 8. Click Create Archive and wait for it.
It takes an hour up to days to finish depending on how much data you have, and then data will be emailed to you and you can save them to your PC or drive.
2. Delete Your Gmail Account
If you have several Gmail Account and want to remove one permanently, you can't simply delete it from your phone. After backing up your data, you can follow below steps to delete your Gmail Account easily.
Sign in to your google account which you want to delete an account on the browser.
Click the account icon in the top right corner, then click My Account when the small window of account information appears.
Ahead to Account preferences and click the Delete your account or services.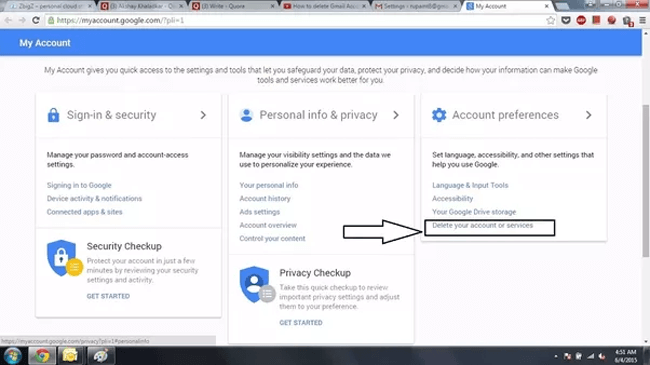 Then you can see two options, choose Delete products here.
Find the product which you want to delete, and click the trashcan icon next to it.
There will be a field as below, you need to enter a new email address to verify you want to remove this account and access your other Google services. Please note that you can not use a Gmail here.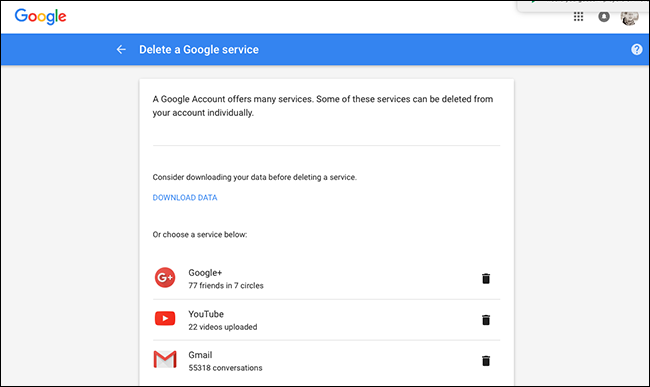 Access the external email address and click the email from Google in your inbox. Click on the link inside to delete your Gmail account permanently. Your account will not be removed immediately, it will take some days to complete.
3. Remove Your Google Account
If you have a Google Account before, but forget the detailed information, you can delete your Google account. Below is a demonstration of how to delete Google account on the bowser.
Log in your Google Account which you want to delete on the browser.
Click your profile photo, then click My Account in the appeared window.
Go to Account preferences, and find the Delete your account or services, then you can see the Delete Google Account and data, click on it.
It will ask you to enter your password, then click Sign in after you enter the passcode.
Read the content on the page carefully, then tick the boxes next to the two options on the bottom, and click DELETE ACCOUNT.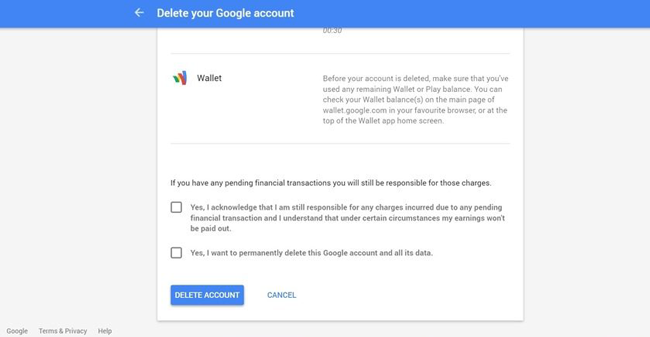 You still have a short amount of time to try and recover your account if you change your mind and don't want to delete your Google account, it allows you to click the link on the next page and follow the instruction to recover your account.
4. Wipe Your iPhone Data with FoneEraser for iOS
If you want to recycle or donate your iPhone or iPad to other people, you might need to erase all your data on your device with iPhone data eraser rather than simply delete them. Some deleted invisible data are still stored on your iPhone or iPad and can be recovered by professional iPhone data recovery tool. So you should use FoneEraser for iOS to wipe all your data on iPhone or iPad easily, and it guarantees that you deleted data are unrecoverable. You can learn the detailed steps below.
Download and install the software on your computer, and then it will be launched automatically.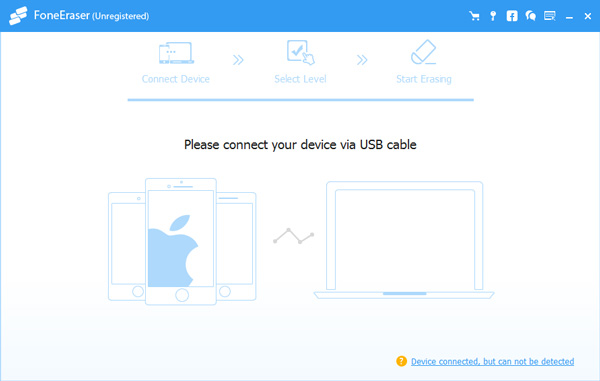 Connect your iPhone or iPad to the computer with USB cable, then an alert pops up on your device screen, tap Trust on it.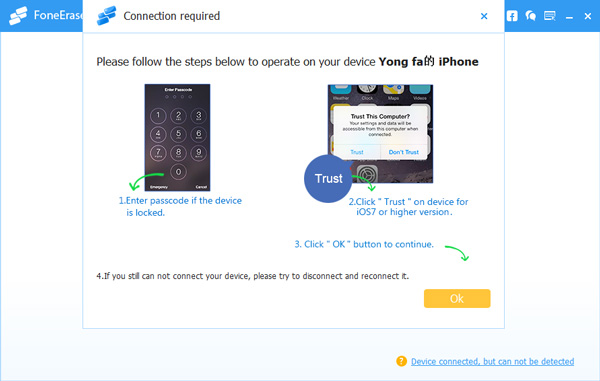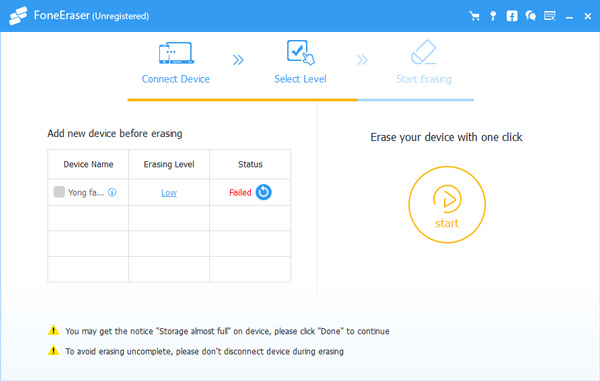 It allows you to choose the erasing level at this step. There are High Level, Medium Level and Low Level for options. The High Level is recommended to you.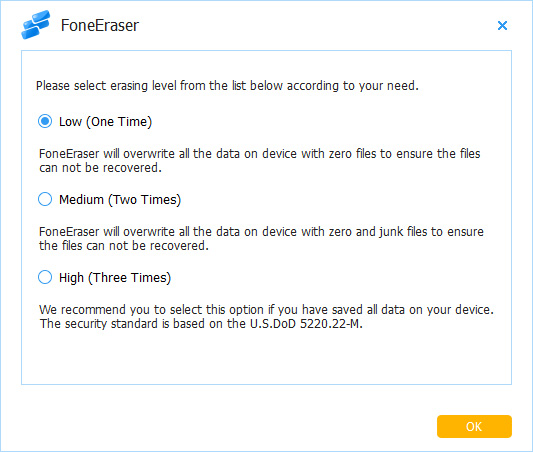 Click the Start button on the right, and then click Yes on the pop-up window to confirm again.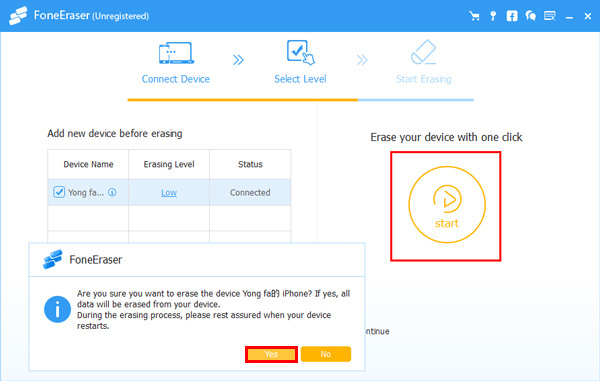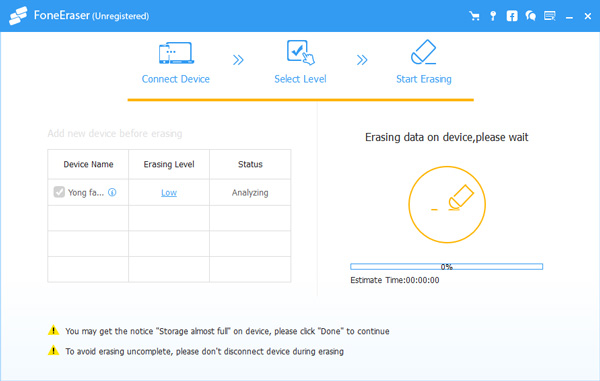 You can also read how to delete a tweet on iPhone.
As you see, there are different options to delete Google Account, Gmail or Gmail data on iPhone, you can choose the suitable one according to your circumstance. FoneEraser for iOS enables you to wipe iPhone photos or clear junk files thoroughly easily and safely.
Related Articles: