Convert Video Now
convert MPG/MPEG to MP4 with fast speed and high output image/sound quality.
[3 Methods] How to Open or Repair Corrupted AVI Files - Simple Guide
Alongside MP4 and MOV, AVI is one of the most popular video file formats out there. Audio Video Interleave (more commonly referred to as AVI) is compatible with both Windows and Mac.
It can be used for movies, video clips, and even simple audio recordings; proving that it's a flexible format. But, just as with any file format, AVI file isn't exempt from the risk of file corruption and AVI file repair may be required.
There are many reasons for AVI files corruption. Fortunately, there are many ways to try to open or restore it. We will discuss the cause of AVI file corruption and how to open or recover corrupted AVI files .

1. Common Causes of Corrupt AVI Files
As silly as it might sound, in some rare situations an AVI file could just randomly corrupt. There will always be some underlying issue although, it could be out of your hands and not preventable. However, this is a rare occurrence and below we have listed the more common reasons.
Power outages or your computer being suddenly unplugged while the video is open could cause corruption.
Forcing the transfer process to stop before it has completely finished.
Converting an AVI file to another format using unreliable or unwarranted tools.
Having an infected device (e.g: malware or a virus) could lead to infected files.
AVI headers may be missing which will prevent the video from opening properly.
Although these reasons will prevent you from opening the AVI file, it's possible to repair them.
2. Use Other Media Player to Open the Corrupt AVI File
There are many reasons why you can't open AVI file. The easiest and most effective way is to try to use other media players to open corrupted AVI files.
Step 1Open the location where the corrupted AVI file is stored, and select corrupted AVI file.
Step 2Right-click on the selected corrupted AVI file and click on the Open With option to select another media player. If the desired media player is not displayed in the list, click on the last option Choose default program. In the Open With window, you can select the program you want to open the corrupted AVI file.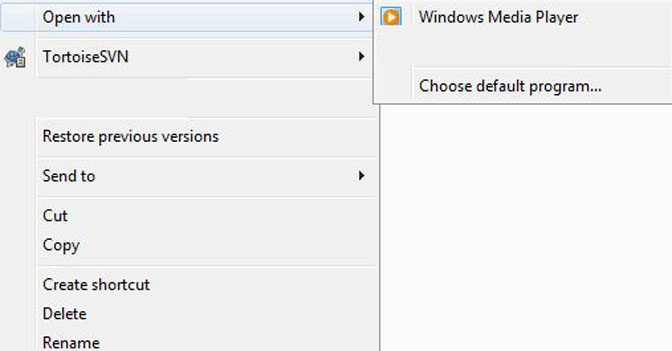 3. Try to Change the Location or Name of Corrupt AVI File
Sometimes, you can open a corrupted AVI file after changing the name of the corrupted AVI file or the location where the file is stored.
Just right-click on the selected corrupted AVI file, select the Cut option, and then paste the corrupted AVI file to another hard disk or the location you want to store.
If you want to change the corrupted AVI file name, just right-click on the selected corrupted AVI file and select the Rename option. You can quickly change the name of the corrupted AVI file.

4. Recover Corrupt AVI File by Using FoneLab Data Retriever
If the corrupted AVI file is lost, we can use FoneLab Data Retriever to recover the lost corrupted AVI file.
The reason why we choose FoneLab Data Retriever
It can recover other video formats except for AVI, such as MP4, MOV, WMV, FLV, ASF and so on.
In addition to recovering video files, you can also restore Document files, Audio files, Image files and so on.
Not only can you recover corrupted AVI file from your computer, but you can also recover files from the Recycle Bin, Hard Drive, SD Card, Flash Card, etc.
The software has different versions for Windows and Mac respectively, so don't worry about system compatibility issues.
Step 1Download and install the software. After the installation is complete, the software will launch automatically.
Step 2On the main software page, select the file type and file storage location you want to restore, and then click Scan to start scanning. Because the corrupted AVI file we want to restore is of Video type, we have to select the Video option.
Tips: If the lost corrupted AVI file is stored on your mobile device, you need to connect the mobile device to your computer first. If the device is not detected, you can refer to solution of SD card not showing up.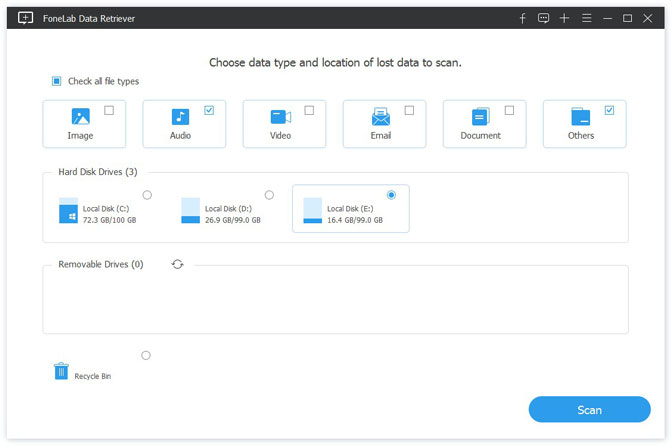 Step 3After the Quick Scan is finished, if you can't find the corrupted AVI file you want to recover, you can try the Deep Scan mode. If there are too many files or you have forgotten the folder location where the file is stored, you can use the Filter function.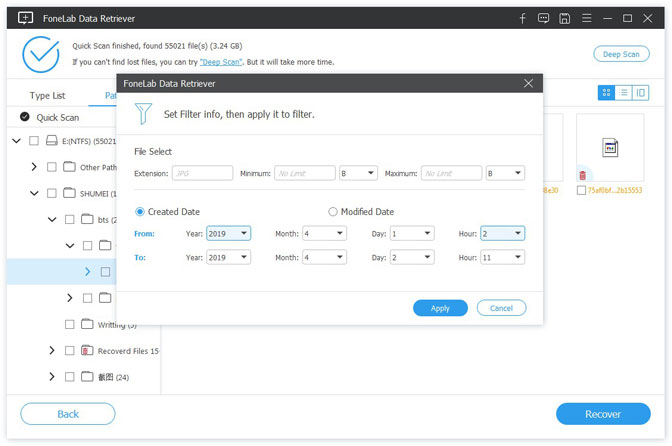 Step 4After checking the files you want to restore, click Recover to restore the desired corrupted AVI files.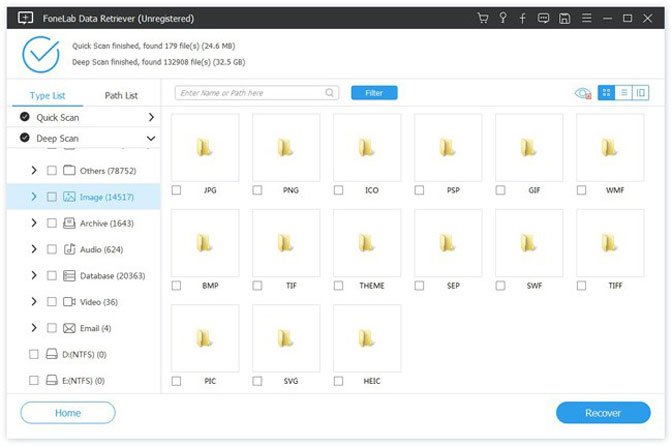 Conclusion
Such a simple operation software can also recover document files from damaged memory card, restore lost files from Recycle Bin, and recover deleted files from Hard Drive.
FoneLab Data Retriever also has a 30-day free trial time, come and download it!