Convert Video Now
convert MPG/MPEG to MP4 with fast speed and high output image/sound quality.
OGG to MP4 Converter – How to Convert OGG to MP4 with Ease

Updated by
Lisa Ou
/ August 06, 2021 16:30
When you downloaded some OGG files, how do you use the audio files for more devices, such as your iPhone, Android phone or Xbox? Of course, you can convert OGG audio to MP3. In order to use the audio file for more devices, converting OGG to MP4 is another nice option.
The article shares more details about the OGG file format, the comparison between the OGG and MP4 files, as well as how to convert OGG to MP4 files. Just learn more details about the method to take advantage of the OGG file format and use the audio file for more devices from the article.

1. What is an OGG File
OGG file extension is an OGG Vorbis Compressed Audio file used for holding audio data, artist and track information as well as metadata. The free and open-source container format allows you to stream and alter high-quality digital multimedia files. Moreover, the OGG files may also include other type of audio compression, including FLAC and Speedx.
OGG audio file provides medium to high-quality audio at between 16 and 128 kbps/channel. The function set is the same as the one of AC3 and AAC codec, which leaves the popular MP3 behind. The Apple products do not supply the OGG file format, which is the reason that you need to convert OGG to MP4 instead.
2. OGG V.S. MP4
What are the differences between OGG and MP4?
File Format
OGG
MP4
Developed by
Xiph.Org Foundation
Moving Picture Expert Group
File Description
OGG is a type of audio file that makes use of open source OGG Vorbis compression.
MP4 is a container format that can store video, audio, subtitle data as well as the multimedia files.
Technical Details
Ogg Vorbis is the compression format. It provides medium to high quality audio at between 16 and 128 kbps/channel and is better quality sound than MP3.
MP4 file is most commonly used to store digital video and digital audio streams, especially those defined by MPEG, but can also be used to store other data such as subtitles and still images.
Associated programs
Apple QuickTime Player
Real Player
Windows Media Player
Apple QuickTime Player
Apple iTunes
Windows Media Player
VideoLAN VLC Media Player
Compatible Devices
It is supported by devices such as Archos and Samsung but is not supported by Apple iOS devices.
It is used with iPod and PlayStation Portable (PSP) and more other devices. MP4 file is the most popular video file format.
File Category
Music File
Video Files
3. How to Convert OGG to MP4 with FoneLab Video Converter Ultimate
What should be the best method to convert OGG audio to MP4 file for the iOS devices? When you need to preserve the best audio quality, or choose the desired device preset, FoneLab Video Converter Ultimate is a versatile video converter that enables you to convert the file formats, like convert VOB to MP4, MOV, MOKV, etc, add audio track/subtitle, enhance the video quality and manage the files with ease.
Convert OGG to MP4, MP3, iPhone, iPad and more than 300 file formats.
Improve and enhance the video quality of HD video or even 4K files easily.
Basic video editing features to rotate, flip, crop, clip and merge the videos.
Apply some stunning video filters and effects to videos, such as 3D effect.

Video Converter Ultimate
Video Converter Ultimate is the best video and audio converting software which can convert MPG/MPEG to MP4 with fast speed and high output image/sound quality.
Convert any video/audio like MPG, MP4, MOV, AVI, FLV, MP3, etc.
Support 1080p/720p HD and 4K UHD video converting.
Powerful editing features like Trim, Crop, Rotate, Effects, Enhance, 3D and more.
Step 1Install the OGG to MP4 converter
Once you have installed the video converter, you can launch the program on your computer. Click the Add File button and select the audio file to load the OGG audio files into the program.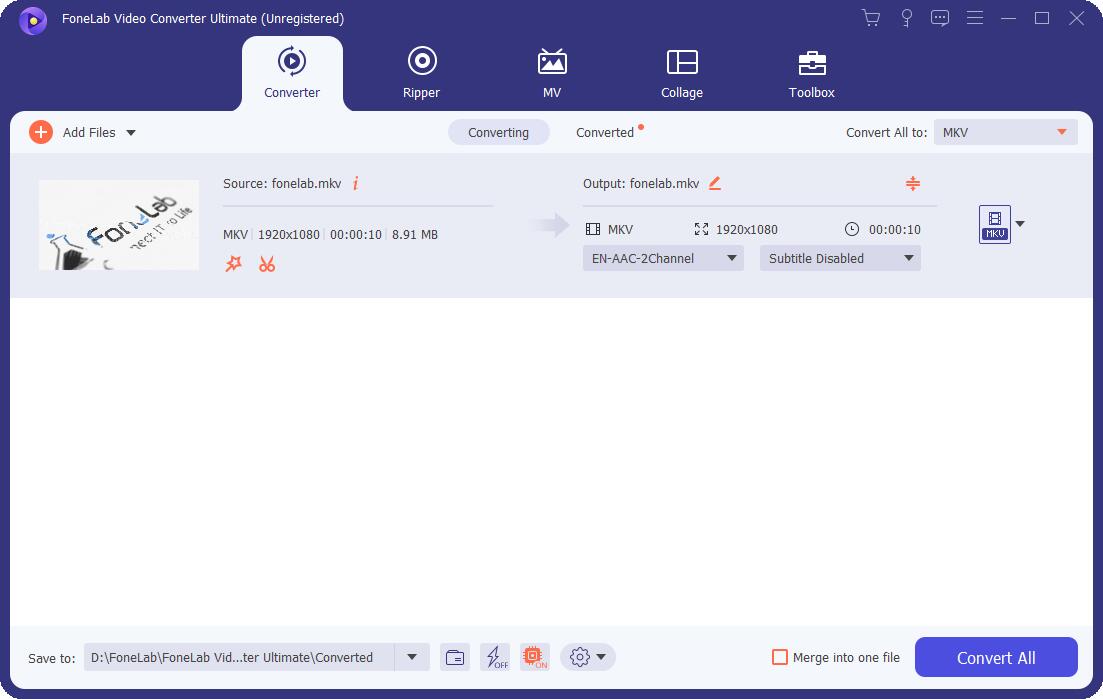 Step 2Choose the MP4 as the output format
In order to convert OGG to MP4, iPhone, iPad or other MP4 file compatible options. You can click the Profile menu and enter the MP4 into the search column, which you can find dozens of audio formats and presets.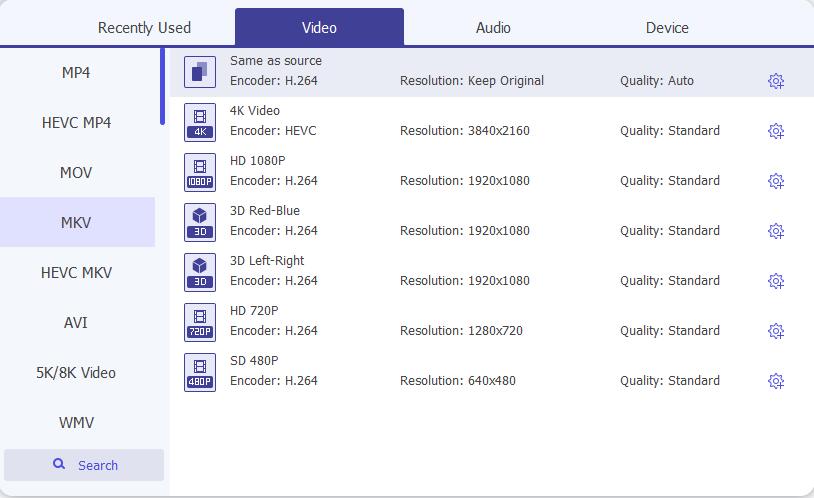 Step 3Convert OGG audio to MP4 files
You can also apply the different video filters and adjust the audio codec according to the OGG files. After that, you can click the Convert button to convert the OGG files into MP4 format.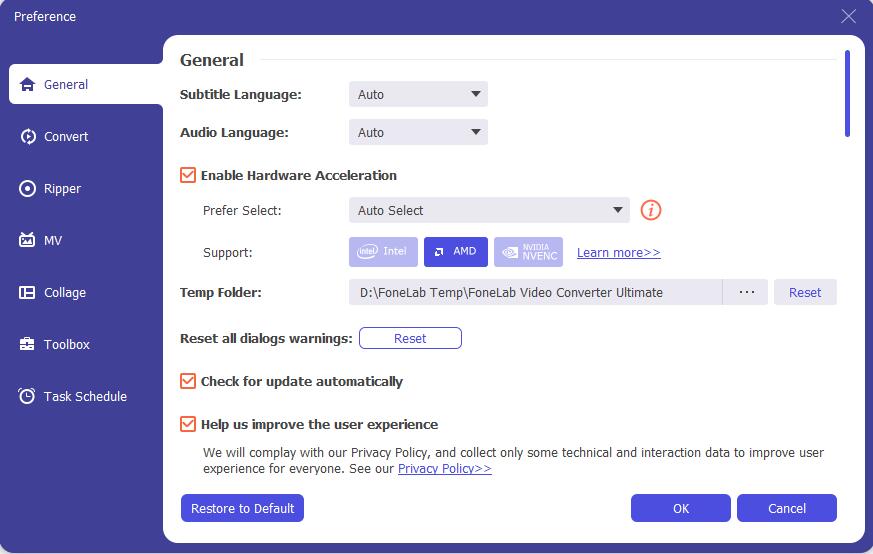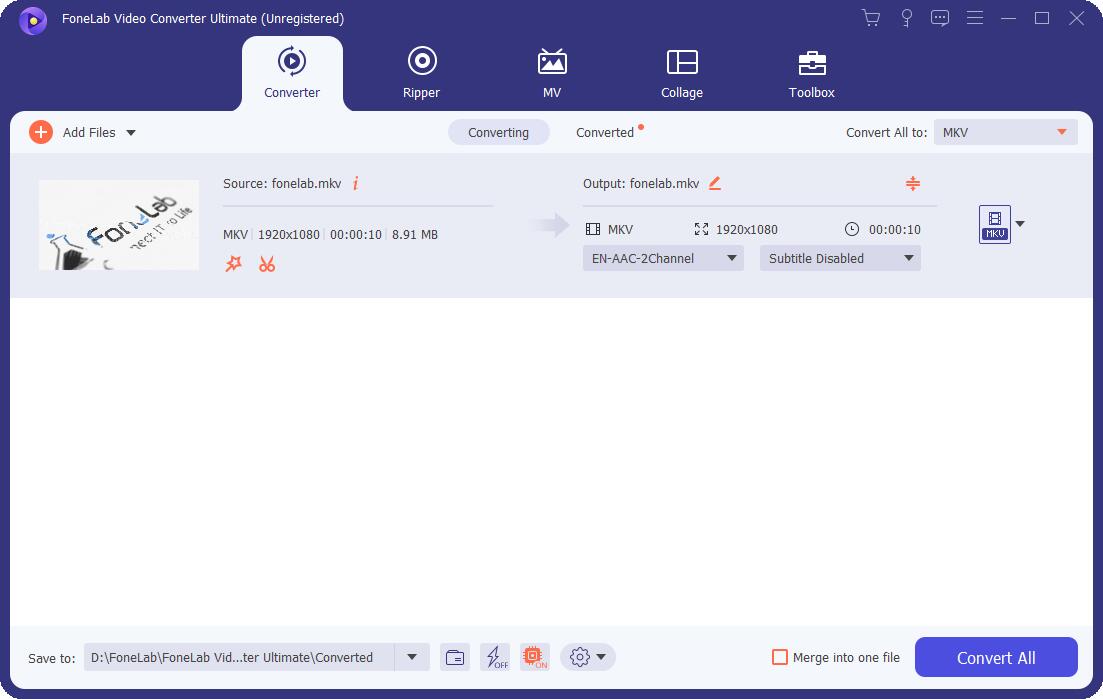 4. How to Convert OGG to MP4 via VLC
If you prefer to use VLC to convert OGG file, you should follow below steps.
Step 1Run VLC on computer and click Media > Convert/Save.
Step 2Then click Add button and select your OGG file from computer folder.
Step 3Click the arrow next to Convert/Save button on the bottom and choose Convert.
Step 4Choose MP4 from the Profile and destination folder. Finally, click Start button.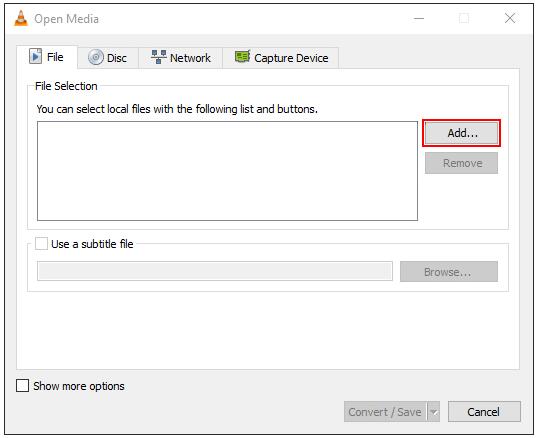 5. How to Convert OGG to MP4 Online
Online tool is a convenient option you can convert OGG file without downloading program on computer. You just need to visit the webpage and follow below instructions.
Step 1Search online tool to convert OGG to MP4 on Google, choose one from the results and visit it.
Step 2Import your OGG file and choose output format MP4. Click Convert button.
6. How to Convert OGG to MP4 through Recording
If you don't any of the above-mentioned methods, you can try the last method - use FoneLab Screen Recorder on computer. Both Windows and Mac are supported, below is how.

FoneLab Screen Recorder
FoneLab Screen Recorder allows you to capture video, audio, online tutorial, etc on Windows/Mac, and you can easily customize size, edit the video or audio, and more.
Record video, audio, webcam and take screenshots on Windows/Mac.
Preview data before saving.
It is safe and easy to use.
Step 1Run FoneLab Screen Recorder on computer, select Video Recorder on the interface.
Step 2Enable System Sound, and then play OGG file on computer. Click stop icon when it is finished. You are allowed to edit and trim the recorded file. Then save it as MP4 file.
Conclusion
When you want to convert OGG audio to MP4, you can learn more about the OGG audio files and choose the best OGG to MP4 converter according to your requirement. If you have any queries about the process, you can share more details in the comments.