Top 5 Anonymous Websites to Send Anonymous Text
Do you want to send anonymous text to your friends and have fun?
Do you want to tell some truth to your colleague without revealing your identity?
It is easy to send anonymous texting, you can use some featured anonymous text apps or websites to help you.
Here we will introduce the top 6 anonymous text website for you to send text messages without identity.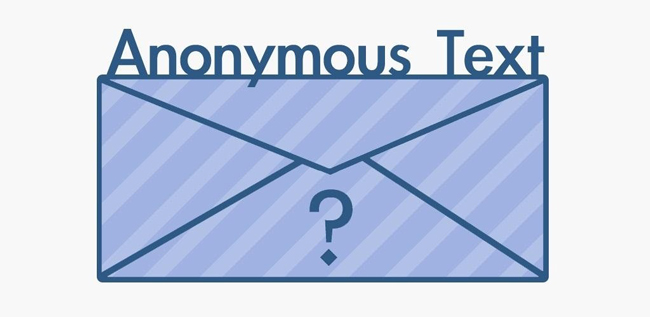 Before we dive into the anonymous text message websites, there something important we have to caution you here.
Please read the term of use in each site you choose to send the anonymous text before starting to send text messages.
Most of them will mention that by sending anonymous text, you may be committing the offense of fraud even you did not intend and you are not allowed to use this service for any illegal activities at any time.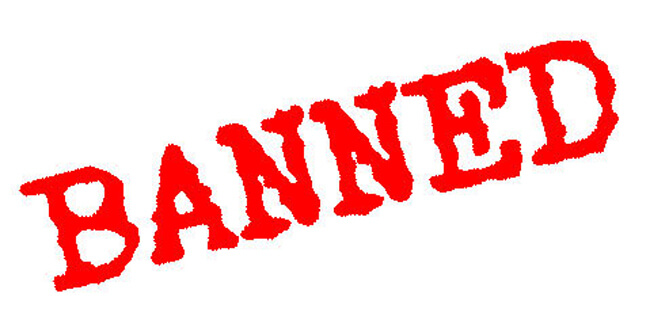 Otherwise,
Your IP address will be published, you will be blocked from the site or others.
As you might imagine,
The process of sending text without any personal information is difficult, you may be required to fill different forms before doing that.
Not exactly.
You can use some convenient websites directly.
1. SEND ANONYMOUS SMS
SEND ANONYMOUS SMS

is a simple website, which you can easily enter the information and then send the anonymous text out. First, you should read the content on the left side. It contains what you can do and what you can not to do clearly. And there is the information that you need to provide which are tagged by number 1 to 4 located on the right side. You can finish all tasks on one page.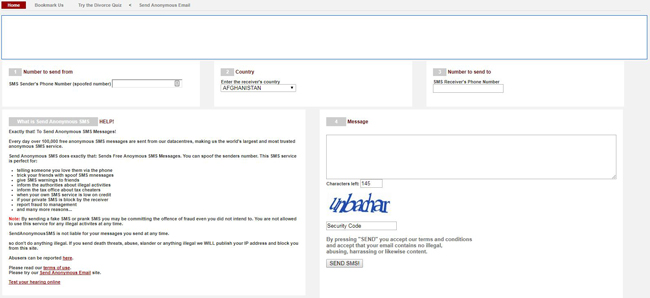 Pros:
You can enter the spoofed number and choose the receiver's country.
You are allowed to report the abusers on the website.
It has another feature that allows you to send anonymous email.
Cons:
The website page's handing over to each other is not good.
2. Text for Free
As its name implies, Text for Free

enables you to send anonymous text without charge. It has clear instruction for users to send free text messages anonymously. Like I mentioned above, it helps you trick your friends, send text to someone who blocked your private number, report illegal activities, tax cheaters, fraud and others with spoof messages.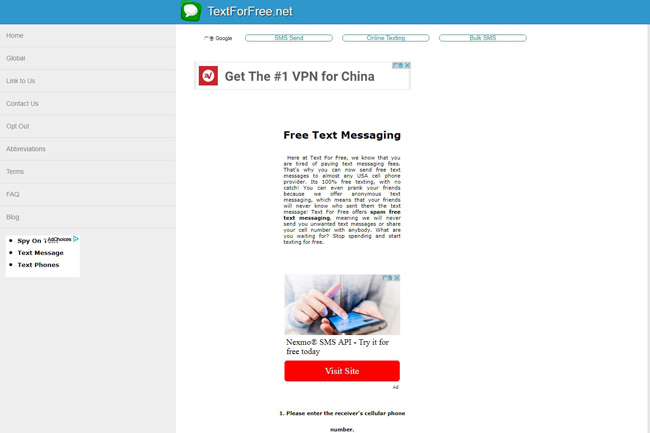 Pros:
It shows you how to do step-by-step clearly in the first page.
There some tips below the pane to advise how to finish.
Cons:
It supports USA cell phone provider only.
You can not send more than 140 characters.
3. SEA SMS
Perhaps you may like the design of SEA SMS

, because it uses an image on blue sea as the first part of their site. The scroll down, you can find the 3 sections you should fill. You should provide the recipient's number, SMS or MMS content and your mobile number. It won't require more information.
It also has a feature that allows you to send bulk messages with payment.

Pros:
It allows you to send SMS or MMS here.
Sending MMS is convenient that you can drop your picture, audio, video, document file here or click to browse from your device.
The recipient's number prefixed with Country Code.
Cons:
You can enter 160 characters only.
4. TEXTEM
If you want to send unlimited free anonymous text to friends, family or others, Textem

will be a good choice for you.
You can send text without your own number to any of the major US cellular services. You can choose mobile carrier from the drop-down options. The messages that you send and receive using our website are free.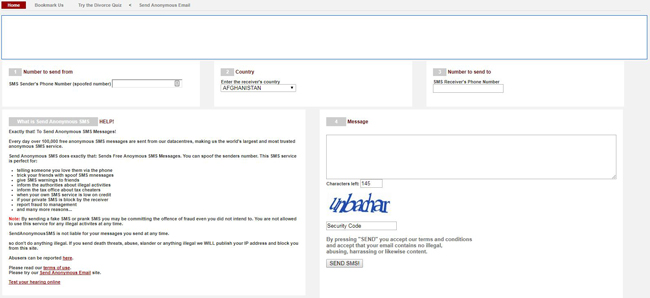 Pros:
You can also send the messages to the email.
You can block your number from this site if you are receiving unwanted messages from it.
Cons:
You can send 155 characters only.
It is limited to US carriers.
5. TxtDrop
Same as other anonymous text websites, TxtDrop

runs a user-friendly page, which enables users to send and receive messages without identities. It is no doubt that you can use it to send some messages to someone you don't dare to do.
It is easy to use, what you need to do is enter the content and recipient's number, it won't require further information.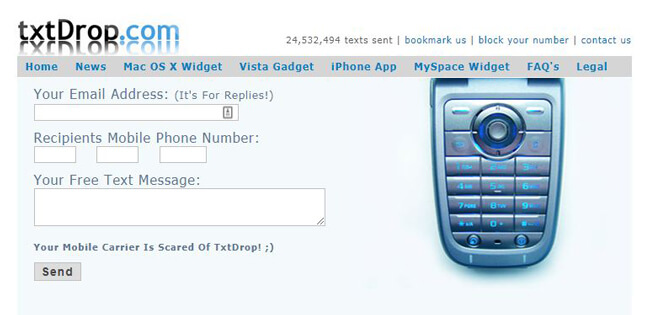 Pros:
You can enter your email address for replies.
Cons:
It is available for USA and Canada numbers only.
If you like sending text messages to your friends on iPhone, it is confirmed that there are many messages on your device.
Well,
Can you imagine that you lost all these messages data?
It must be a disaster for you.
Don't worry, you can get them back easily if you want.
You should check if you have backed up your phone data with iTunes or iCloud before, so that you are allowed to restore lost iPhone messages from backup file.
But,
How to do if you don't have a backup file at all?
First of all, you should stop using your iPhone to prevent the lost data be overwritten by new data.
Then, you will need an iPhone data recovery, which is called FoneLab to help you recover iPhone data, including text messages, WhatsApp, videos, audio, photos, etc.
Below is a simple process with clear instruction.
Download and install FoneLab on your computer. There are both Windows and Mac versions for options. Then you can choose one according to your needs. Launch the program when it is done.
Connect your iPhone to the computer, and then tap Trust on your iPhone home screen once it pops up if it is the first you plug your iPhone to this computer. Choose iPhone Data Recovery on the interface, then it will begin to scan the data on your iPhone.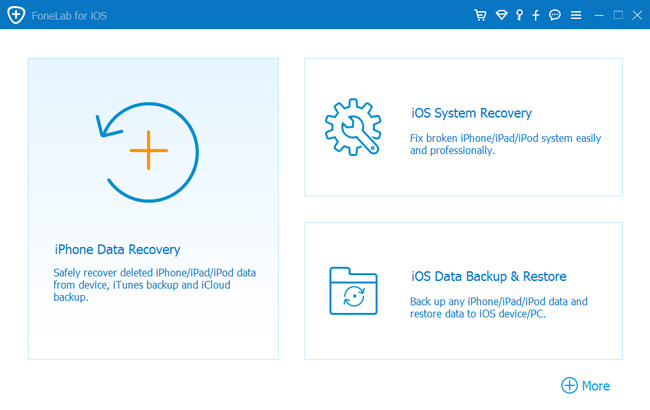 The scanning result will be shown on the interface once it is finished. Choose the data that you want to get back, and tick the boxes next to them.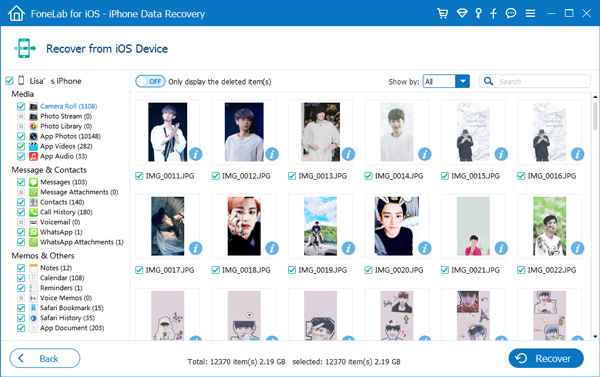 Click Recover.
So easy, right?
Why not download and have a try now!
Related Articles: