Convert Video Now
convert MPG/MPEG to MP4 with fast speed and high output image/sound quality.
MKV Ultimate Guide - How to Add Subtitles to MKV
How to add subtitles? Actually I have an MKV file and want to add some translate contents in it. But how? I have no idea which way is suitable for me. Anyone help?
MKV file extension is an Matroska Video file, which is a video container format like MP4. As it supports an unlimited number of audio picture and subtitle tracks, adding subtitles to MKV can be a common problem in daily life.
If you want to know how to add subtitles to MKV or more information about it, you should keep reading.

1. What is a Subtitle
A subtitle displayed at the bottom of the video to show you the second part of a longer title, translate or transcribe the dialogue or narrative.
It has different formats, such as SRT, SSA, TTML, SBV, DFXP, VTT, TXT and more.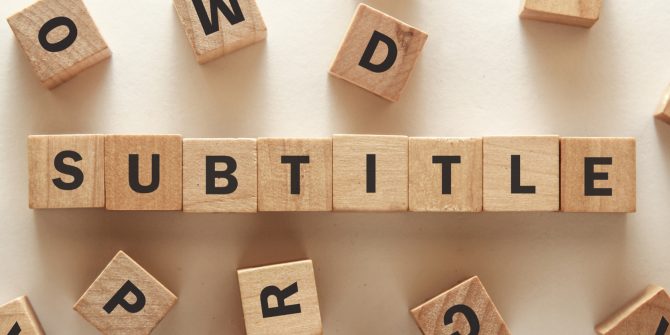 2. How to Add Subtitles to MKV
So what to do if you want to embed subtitles in MKV?
How to Add Subtitles to MKV with FoneLab
FoneLab Video Converter is an effective and user-friendly tool to edit videos, including split video, convert video format, compress video and more. What's more, it supports different formats, like MP3, MP4, MKV, MOV, WMV, etc.
Below are the features of FoneLab
It has both Windows and Mac versions.
It supports MKV, MP3, MP4, AVI, AVCHD, MPG, SWF and more different formats.
It can convert format, add subtitles, enhance video quality, rotate video, edit video effects and more.
It is safe, easy to use but effective.
Let's move to how to use it to add subtitles to MKV.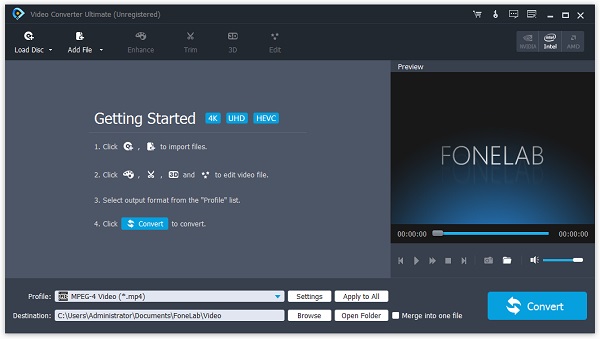 Step 1Download and install FoneLab Video Converter Ultimate on computer. Launch it after that.
Step 2Import MKV file to through simply dragging or clicking Add File button.
Step 3When the video showed on the window, click the + button next to No Subtitle. Select the right file and add it.
Step 4Export files after you finish.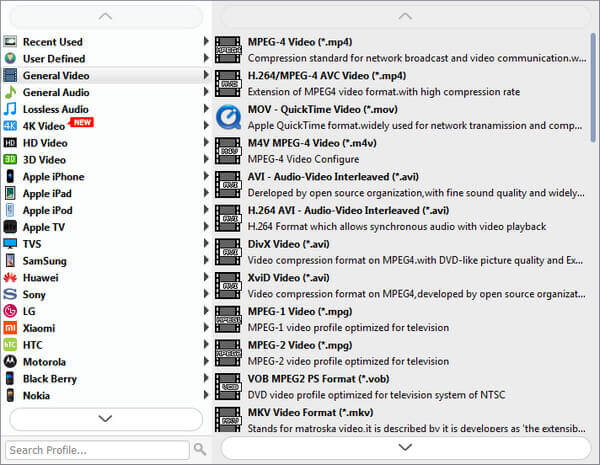 How to Add Subtitles to MKV with Windows Media Player
Windows Media Player is a player pre-installed on Windows, so you don't need to download other programs on computer.
Step 1Put the video and subtitle file in the same folder and change them into the same name.
Step 2Play the video with Windows Media Player, click Lyrics, captions, and subtitles > On if available.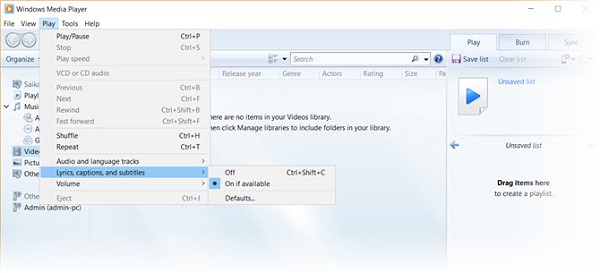 What if you are a Mac user?
How to Add Subtitles to MKV with VLC
If you have a VLC on computer, you can also use it as a subtitle editor no matter you are using Windows or Mac.
Step 1Download the program, and open MKV file after you install it on computer.
Step 2Click Subtitle button and choose Add Subtitle File.
Step 3Choose the subtitle file and click Open.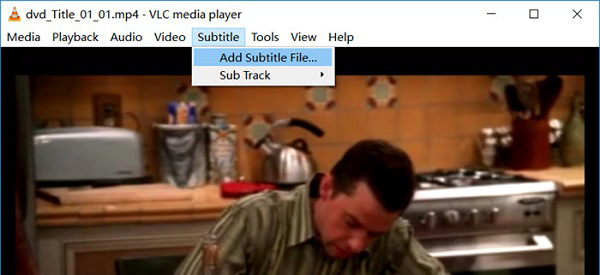 How to Add Subtitles to MKV with HandBrake
Also considered about the Linux users, HandBrake will be another good choice for you.
Step 1Launch HandBrake and click Open Source > Open File to choose MKV file.
Step 2Click Subtitles > Import SRT.
Step 3Click Browse to choose an output folder, then click Start button on the upper-left corner.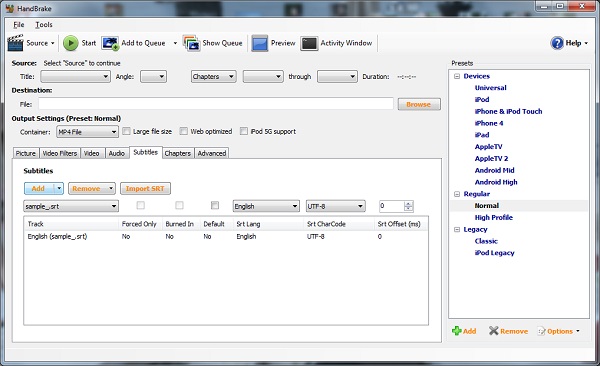 As you can see, FoneLab Video Converter Ultimate is the most convenient program for users. And you are allowed to use it to convert the video to whatever format you want.
3. How to Hardcode Subtitles on MKV
Hardcode Subtitle to MKV on YouTube
YouTube is a frequently-used video site for most users. It also can be one of the methods to add subtitles to MKV.
Step 1First of all, go to youtube.com and log in with your account and password.
Step 2Click the Add button on the upper-right corner and choose Upload Video.

Step 3Choose the video on local folder and click Open.
Step 4Follow the instruction to finish all settings. Click Publish when it is done.
Step 5Choose the video, click Subtitles on the left pane, then click Add on the right.

Step 6In the pop-up window, select Upload a file, then choose the time and click Publish. Of course you can choose type the contents directly if you want.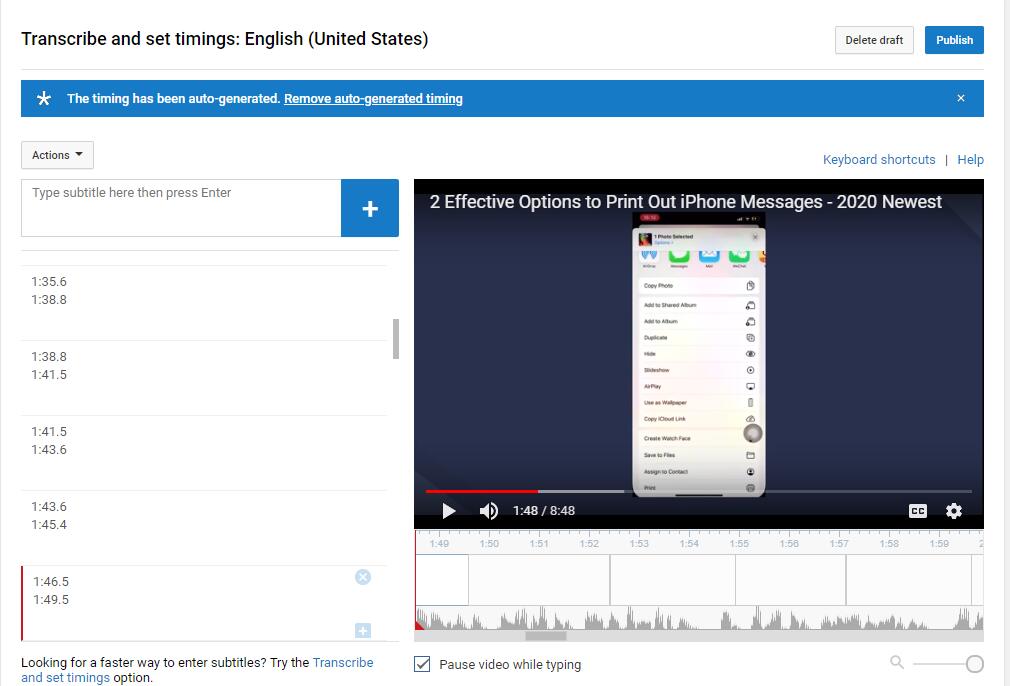 Hardcode Subtitle to MKV on iPhone/Android
If you would like to use a mobile phone to finish it, you can download some third-party subtitle tools from Apple Store or Google Play directly.
Below we can introduce 6 applications for iPhone and Android.
iPhone:
Beautiful Typography
This is a simple app on iPhone to add text and graphics to video with a few taps. You can choose the video and then add subtitles directly. Then save it.
Inshot
It allows you to change video resolution, ratio, background, and also provide music, sticker and filter for videos. You can do much more than adding subtitles to a video with it.
Video Joiner
Except adding subtitle, music, image, it also offers split video, add transition, effect and more professional tools. But it has some annoying advertisement and it has in-app purchases.
Android:
VLC
You can download the subtitle and then load it to the video file you want with simple taps. It supports .srt, .sub, .sbv, and more different formats.
Easy Subtitles
You can allowed to embed .srt, .ssa, .ass, etc file to video with Easy Subtitles. In addition, you can also merge subtitles, modify styles and more.
Subcake
Creat, edit, add, split subtitles are supported with Subcake application on Android. You are required to root your device before installing it.
4. How to Export Subtitles from MKV
If you want to know how to extract subtitles from KKV, please keep moving to check the demonstration.
Step 1Download both MKVExtractGUI-2 and mkvtoolnix, then install mkvtoolnix.


Step 2Put MKVExtractGUI-2.exe to the mkvtoolnix folder, and then double-click MKVExtractGUI-2 to run it.
Step 3Click the three-dot icon , choose the subtitle you want to export, click Extract button.
5. Split Subtitles with Workshop
Subtitle Workshop is a free subtitle editor to help you split video subtitles files within clicks.
Step 1Download and install workshop on computer and launch it.
Step 2Click Menu > File >Load to load your subtitle, then click Menu > Tools to select the Split Subtitle Command.
Step 3Select End of Video option, and then click Browse to choose video file.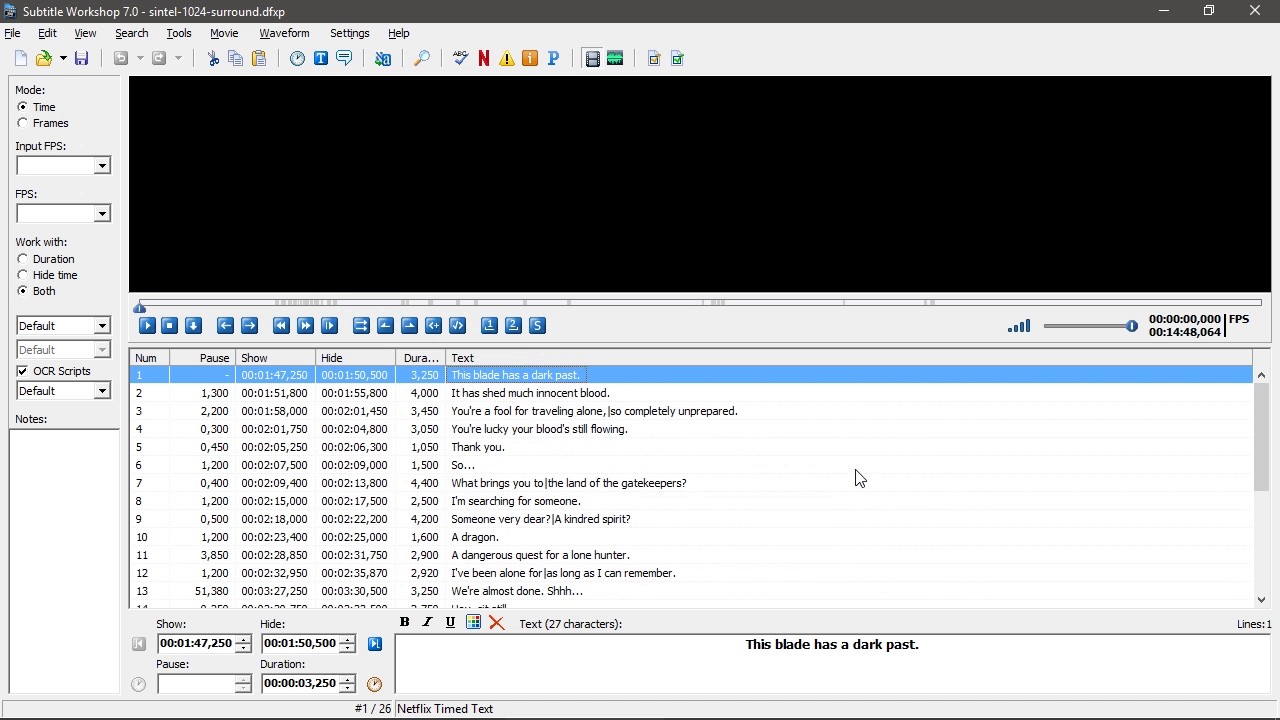 That's all. If you have more questions about MKV, please leave comments below.