[2020 Updated] iMessage Doesn't Say Delivered? How to Fix?
"I have sent iMessages to my friends who are traveling in Euro many times, it doesn't show me the iMessage Send Failure, there is no Delivered symbol which can tell me that they have been delivered to them. What does it mean? Any problem with my iPhone? And what can I do?"
As you know, iMessage will always show its status underneath its bubble. Such as Not Delivered, Delivered, Read, etc. Did you have encountered that it doesn't say Delivered?
If there is no symbol underneath the sent iMessage, don't worry, there are 5 probably reasons to cause this situation.
The receiving phone is off.
It is in Airplane Mode.
The phone is out of range.
The phone has a bad signal connection.
The network connection is unstable or busy.
1. Send As Text Message
Above-mentioned reasons are from another side you want to send the imessages to, you can enable the feature to send the iMessage as text messages in Settings when the iMessage is not available.
It enables users who can send and receive messages without network connection to ensure that they won't miss the message.
Below is the instruction on how to enable Send as SMS feature on iPhone.
Open Settings on your iPhone home screen.
Go to Messages, scroll down to find Send as SMS and tap it.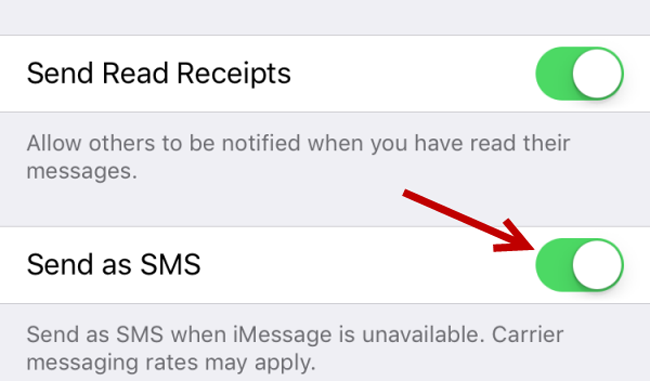 Actually, if the problem is on the receiving side, you can do nothing if you want to keep sending iMessage but wait for it as they will remain pending until can be sent at the next opportunity.
While,
This issue can be caused by both sender and receiver, so you can also check whether if the problem from your side.
There are some simple ways, which do not require complex operation you can try on your iPhone below to fix iMessage doesn't show delivered issues.
2. Check iPhone Network Connection
Wi-Fi connection or Cellular data is a requirement for iMessage using. You should check your internet connection if you can not send or receive iMessages as below.
Run Settings.
Tap on Wi-Fi or Cellular to confirm if they are properly connected.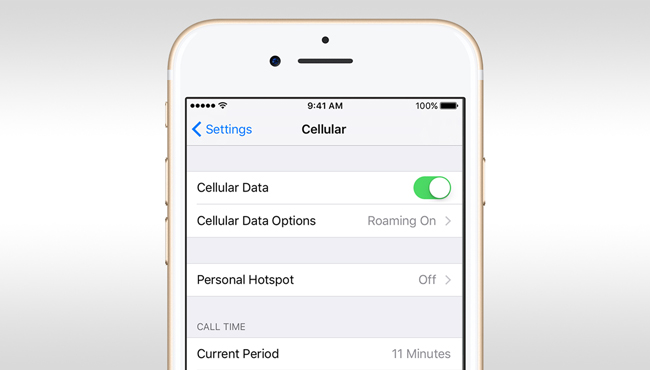 3. Reset iPhone Network Settings
If there is no problem with network connection or cellular data balance, there is the last task you can try for network to fix your iMessage doesn't say delivered issue, resetting iPhone network settings.
Resetting can solve most of the problems on many different types of devices. Below is the demonstration with clear instruction to reset iPhone network settings.
Go to Settings > General.
Scroll down to find Reset.
Tap Reset Network Settings.
Follow the on-screen instruction to enter passcode and begin resetting.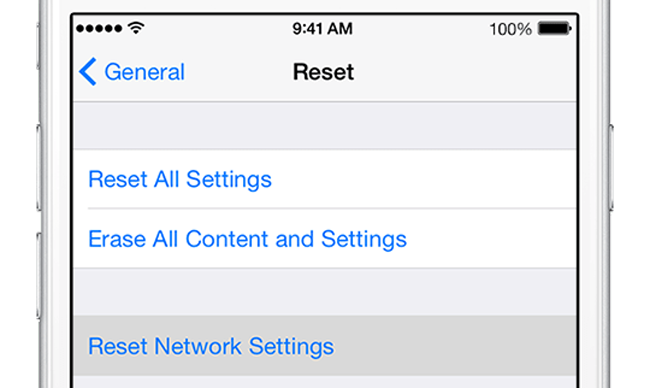 4. Re-activate iMessage
In the same way, you can also try to restart your iMessage as below.
Go to Settings > Messages > iMessage.
Disable iMessage and wait for minutes.
Turn it on again.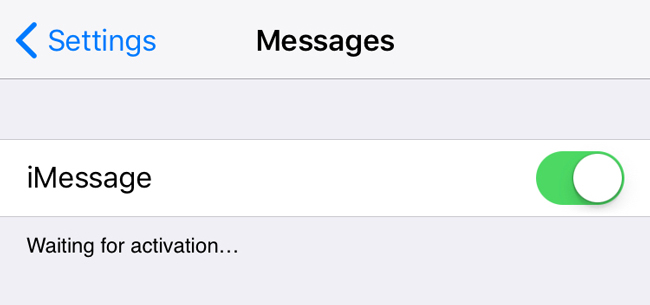 5. Restart iPhone
Rebooting iPhone as usual also can solve some unknown problems easily.
Press and hold the power button until the slide button appears.
Slide the button to turn off iPhone.
Wait until the screen becomes in black, and then press and hold the power button to run your iPhone.
6. Sign Out Apple ID and then Sign In
You can sign out the Apple ID to send and receive iMessage, and then sign in again to access the iMessage.
Enter Message section through Settings > Message > Send & Receive.
Tap the Apple ID and select Sign Out on the pop-up window.
Tap the Use your Apple ID again to Sign in back.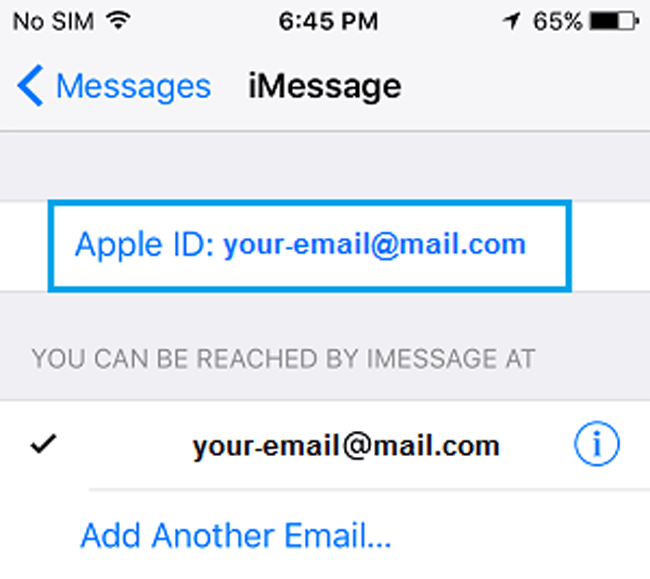 7. Check Contact List
Check whether you have saved the receivers' email address or number. If you did, it shouldn't be a hassle that to cause a problem to fail your iMessage delivered.
Open Message app.
Tap the conversation you can not deliver the iMessage.
Tap the info icon in the upper-right corner.
8. Use FoneLab to Fix iPhone iMessage Doesn't Say Delivered Issue
The last method you are recommended strongly to try is FoneLab iPhone System Recovery. It is a powerful third-party tool to help you solve different iOS system issues within a couple of simple clicks.
It helps users fix many problems on iPhone, such as iPhone keeps restarting, iPhone stuck in DFU mode, iPad can't slide to unlock…
Read more about How to Know if Someone Has Blocked You on iMessage.
Keep reading to learn how to use it.
Download the software on your computer and then finish the installation.
Double-click to launch the program if it doesn't run automatically, and connect your device to this computer.
Select iOS System Recovery on the interface, and then click Start.
Choose your device information properly, and then click Repair.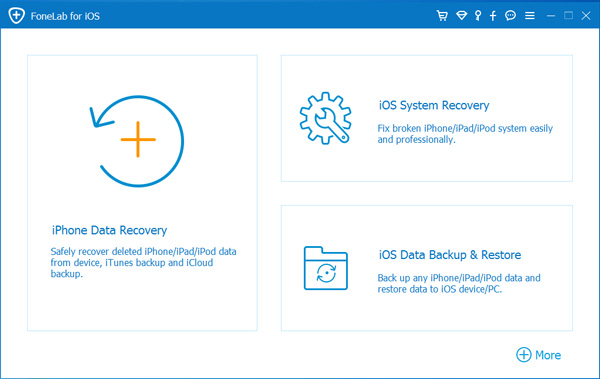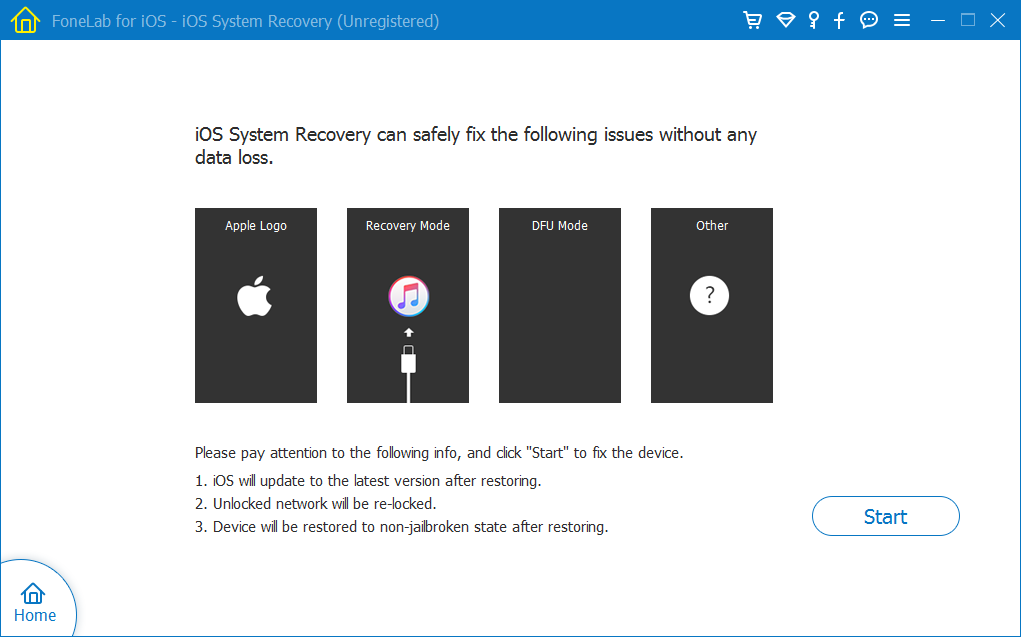 That's all.
You can download and have a try now!
If you still have more questions about iMessage, you can easily read iMessage ultimate guide for it.
Related Articles: