[Solved] How to Fix iPhone Red Screen Problem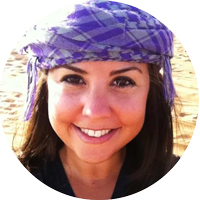 "My iPhone 6 started to turn itself off last night, so I have let it charge all night and then this morning it was all red. My iPhone is frozen on the red screen. I have read on some forums and they call this red screen of death (RSOD). What causes this iPhone screen problem? Can this be fixed? Thanks a lot!"
What is Red Screen of Death(RSOD)?
The red screen of death is a well-known nightmare for iPhone 6 users. This issue had been spread all over the internet quite some time, especially on several forum threads asking for help or solutions on how to fix this unexpected red screen iPhone error.
When this error occurs, your iPhone's screen will turn into red and it will reboot after one or five seconds. The process will continue to happen even though the phone keeps on rebooting itself.
There is another quite similar software error that could happen on your iPhone 6.
It is so-called having the blue screen of death (BSOD).
In this case, you will get a blue screen instead of a red screen.
But for the possible cause of RSOD and BSOD is the same, either due to a defective software or its hardware components fault. The first thing you can do is to call Apple service if your phone is still under warranty.
Then you can get a replacement.
Or else,
There are also some basic steps you can try on your own to fix the issue.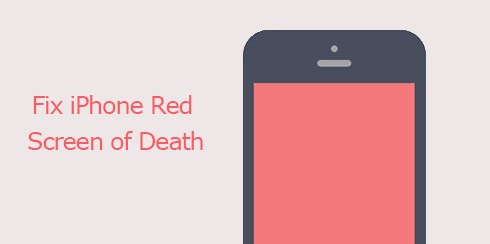 How to Fix an iPhone Screen Frozen at Red Screen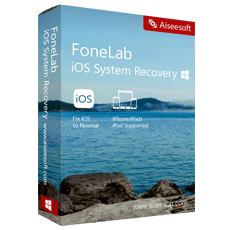 Want the Easiest Way to Fix iPhone Red Screen of Death?

FoneLab - iOS System Recovery  - Fix iPhone/iPad/iPod different disable system problems to normal state.
①Connect > ②Scan > ③Recover
If a soft restart can't solve the problem, try the next step to perform a hard reset.
If you can't slide to operate the iPhone, please check how to unlock disabled iPhone.
Well, it is done. The red screen of death must have been killed by now. It's very easy to do this all by yourself.
What's more, you will not lose any data after repair. Get this software to be your iOS system rescuer.
Please keep in mind it also can be an iPhone video recovery to recover iPhone data for you.
Free Download
Free Download
Related Articles: