Fix Abnormal iPhone Now
Recover your data from iPhone to computer easily.
How to Fix iPhone Keeps Restarting in 10 Seconds
Hi, all. My iPhone keeps restarting and won't turn on. And I am looking for solutions to fix it by myself since Apple claims my warranty has expired. I have done the trick in which keep pressing the Volume Up button when iPhone is booting up, but it did not work. Does anyone have any advice or suggestion to fix this problem? Thanks in advance!
Many iPhone users may have encountered a similar problem that the device boots up initially and shows the white Apple logo for about 3 seconds, but then it goes to a blank screen for another 2 seconds and the process is repeating endlessly. Some users report that iPhone keeps restarting when charging.
Orelse some of them like above user have their iPhone frozen on Apple screen and can't get out of it instead. This kind of iPhone problems often happen while updating your old OS version to the new one. It also occurs after jailbreak, restoring from backup, upgrading iOS to previous version, or due to hardware issues.
Sometimes, a simple hard reboot iPhone can solve the iPhone reboot loop issue though, just by holding down the Sleep/Wake button and the Home buttons together for at least 10 seconds until the Apple logo shows up.
But if this does not work, there are other ways that you can try to fix the issue too. In this article you will find the best and safest way to resolve the problem. A third-party tool called FoneLab iOS System Recovery is powerful enough to fix iPhone and iTunes errors without any hassle.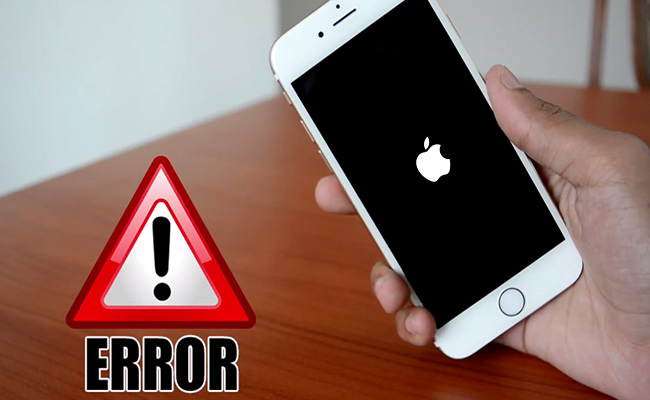 1. Fix Endless Boot Loop By Restoring in Recovery Mode
If the hard reboot doesn't help, try to put iPhone into recovery mode and restore the device on iTunes.
In most case,
you can get out of the reboot loop after iTunes restore. Here are the steps to enter recovery mode:
Step 1Connect your iPhone to your computer and open iTunes if it doesn't open automatically.
Step 2iPhone 6s and earlier users, please hold down the Power and Home buttons at the same time for at least ten seconds, and keep holding when you see the Apple logo until you see the connect to iTunes screen displaying on your iPhone screen. If you are using iPhone 7 or 7 Plus, press volume down button instead. For iPhone 8 and later users, you should press and release volume up and then volume down button quickly.
Step 3Now your iPhone is in recovery mode. You will see a pop-up message on iTunes asking you to restore or update, choose Restore, this will erase all your contents and settings on the phone. Once the restore process is complete, the device will boot up normally.
If your iPhone stucks on recovery mode, you can learn how to exit iPhone recovery mode.
2. Fix Endless Reboot Loop By Using FoneLab
FoneLab iOS System Recovery is a professional iOS system repair tool.
It can fix many problems caused by abnormal software or system errors without restore. It means that nothing will be changed and everything will work well after the problem is solved.
The most awesome part is the process can't be easier. You just need to do a few clicks and then wait for the program repairing your device. FoneLab iOS System Recovery can fix when: your iPhone or iPad stuck on Apple logo, iPhone restore stuck on BSOD, RSOD, WSOD, can not slide to unlock and other abnormal cases. Why not download the software immediately and have your problem solved right now?
Below is the simple guide on how to use this tool to fix iPhone stuck in boot loop.
Step 1Download and install the program to your Windows or Mac OS computer with above link accordingly. After installation, the program will open automatically.
Step 2Connect your iPhone to the computer with USB cable. Choose iOS System Recovery feature on the interface.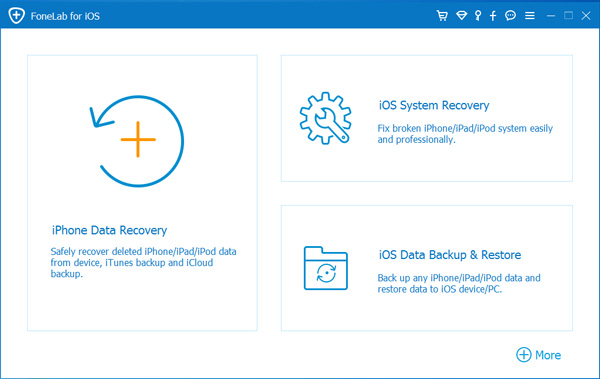 Step 3The software will detect your iPhone is in abnormal state, such as, Stuck at Apple logo, Recovery mode, DFU mode, Black screen, etc. and it will ask you to click the Start button to get started after you confirm the instruction.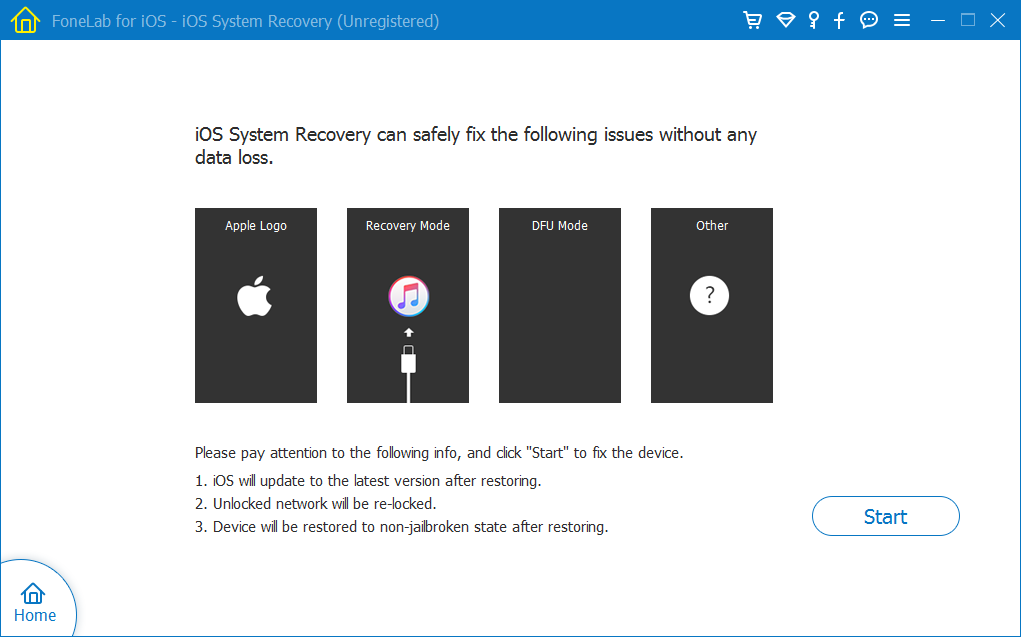 Step 4You will have to download the firmware for your device in order to make it normal. So You will be asked to confirm the information of your iPad. Click Repair if it is correct, but if not, select the exact information manually before repair. And then let the software complete the download process.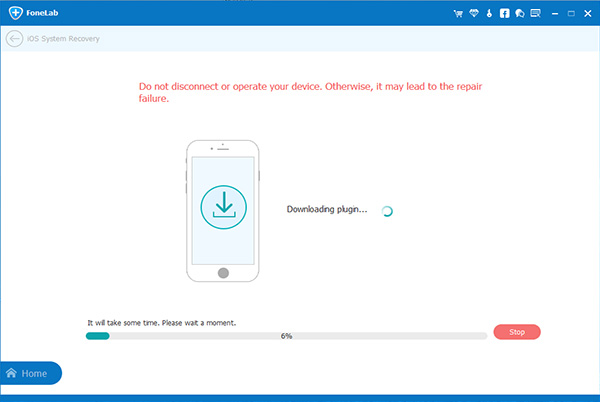 You can also use FoneLab to restore reminders from iCloud, iTunes or device directly. And other data like photos, videos and more are supported.
3. Fix Endless Reboot Loop By Resetting
That last methods you can try is resetting iPhone to fix some unknown issues. You have various options to do this, below is a recommended way for you.
Step 1Go to iPhone Settings app, tap General.
Step 2Scroll down to find >Reset. Tap Reset All Settings. This option will not remove the data on your iPhone. If you have backed up iPhone data already, you can choose Erase All Contents and Settings here.
Step 3Then follow the instructions to confirm that you want to reset iPhone.
That's all you need to do, FoneLab iOS System Recovery will do the fix for you and bring your device back to normal without losing data.
Extremely easy, right?
In addition, if you've already lost your data from some certain reasons, you can use iPhone data recovery tool to retrieve texts from iCloud, iTunes or the device itself. Other files like contacts, WhatsApp, call logs, media files are also supported.