Tutorial to Fix MacBook Pro Shuts Down Randomly with No Data Loss
The MacBook Pro shuts down randomly problem is quite common. Sometimes your MacBook Pro shuts down while you are working with an important task. It seems nothing wrong with your computer.
Sadly, the MacBook Pro shuts down before battery running out without a sign. Things will be worse if your MacBook Pro keeps shutting down and restarting.
But do not worry about that. Here you can get the complete tutorial to fix MacBook Pro shuts down randomly. Even though your important files are disappeared due to MBP random shutdown, you can still get back the lost data on Mac without backup.
Now, let's start to troubleshoot MacBook Pro shutting down randomly together.

1. 4 Workable Ways to Fix MacBook Pro Shuts Down Randomly
If you cannot figure out why your MacBook Pro shut down suddenly, you can follow steps below to rule out reasons. Here are frequently-used solutions to stop Mac from shutting down randomly.
Method 1: Quick Fixes for MacBook Pro Shuts Down Randomly
Hold and press the Power button to force shut down and restart your MacBook Pro while is it not responding.
Press Command, Option and Esc keys to force quit the app that is not working.
Choose Sleep from the Apple menu to put Mac into the sleep mode. Later, wake the MacBook Pro computer manually.
Select Restart or Shut Down from the Apple menu to reboot your computer.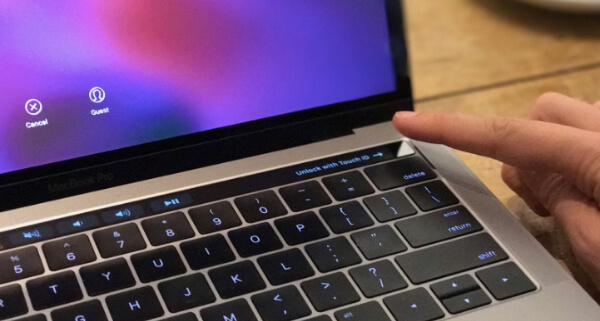 Method 2: Update MacBook Pro to the Latest Version
Visit support.apple.com

.
Choose Develop followed by Downloads.
Sign in to the developer account with your Apple ID and password.
Read and confirm the legal agreement. Click Submit to move on.  
Click Download to download the latest beta release.
Resign into your developer account and click Redeem to update MacBook Pro version.
Note: You need to back up Mac data before fixing MacBook Pro shuts down randomly via updating.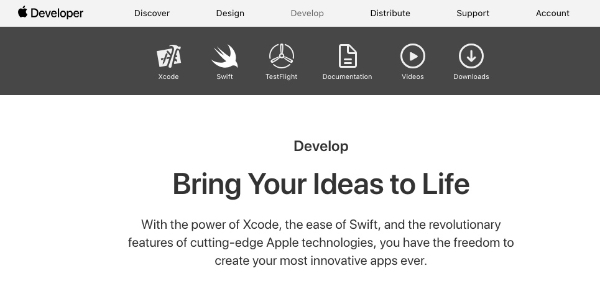 Method 3: Reset System Management Controller
Case 1: If the battery cannot be removed
Shut down your MacBook Pro.
Plug the MagSafe/USB-C power adapter into the power source and the computer.
Hold and press Shift, Control, Options and Power keys simultaneously.
Release those keys and press Power to turn on the MacBook Pro.
Case 2: If the battery is removable
Turn off your MacBook Pro.
Disconnect the MagSafe power adapter.
Remove the battery from Mac.
Hold and press Power for about 5 seconds.
Reconnect the battery and MagSafe power adapter to your MBP.
Press Power to run Mac.
Steps to Reset SMC on MacBook Pro
Shut down MacBook Pro manually.
Unplug the power cord and wait for about 15 seconds.
Re-plug the power cord.
Press Power and turn on MacBook Pro after 5 seconds.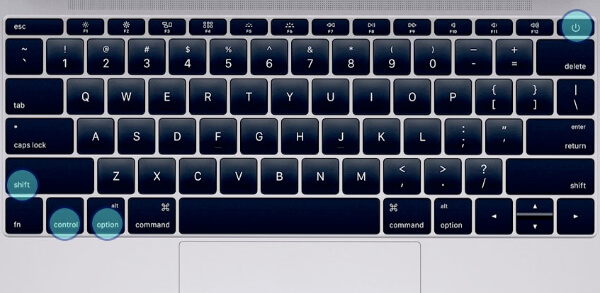 Method 4: Keep Your MacBook Pro in a Good State
Actually, the MacBook Pro shuts down randomly problem can be caused by a virus attack and malware too. Thus, you can use antivirus software to scan your Mac computer regularly.
What's more, you need to check the battery condition and adjust energy saving-settings too. It is also important to keep your battery in a healthy state.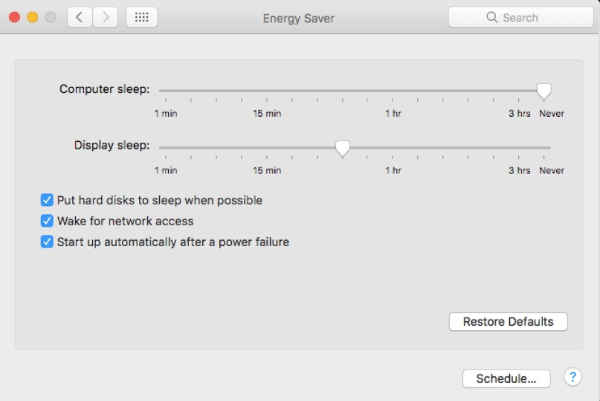 2. Best Way to Recover Lost Data after MacBook Pro Shutting Down Unexpectedly
If you cannot find certain files after restarting or updating your MacBook Pro, you can use FoneLab Data Retriever to restore PC deleted or lost files. The Mac data recovery software can help you get back Mac data under most scenarios, such as mistakenly deletion, formatted partition, RAW hard drive and more. And it also enables you to fix word not opening on Mac, USB flash drive not showing up on Mac, etc.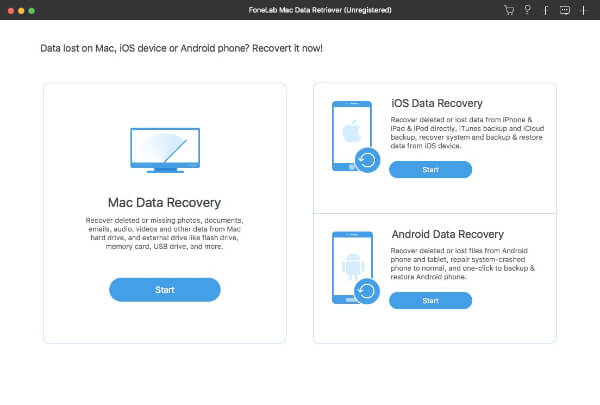 Thanks to the wide support of recoverable data types and formats, you can rescue data with no quality loss after fixing MacBook Pro shutting down randomly.
Recover videos, documents, music, photos, emails and many other files on Mac in most formats.
Recover lost or deleted Mac data from most crashed situations smartly.
 Scan your data loss storage space with Quick Scan and Deep Scan mode.
Guarantee not to modify or save your data during the whole data recovery process.
Work with Mac 10.7 and above (macOS Mojave supported).
Both Windows and Mac versions are supported, you can recover data on Windows, too.
All in all, you can use above solutions to fix MacBook Pro shuts down randomly due to internal errors. If the MBP suddenly shuts down problem is caused by physical damages, you need to contact Apple support for further help. As for recovering Mac data, Mac Data Retriever is your reliable tool all the time.
Related Articles: