Unmask New Features of iPhone 7
After months of rumors, Apple announced both iPhone 7 and iPhone 7 Plus today at its launch event in San Francisco.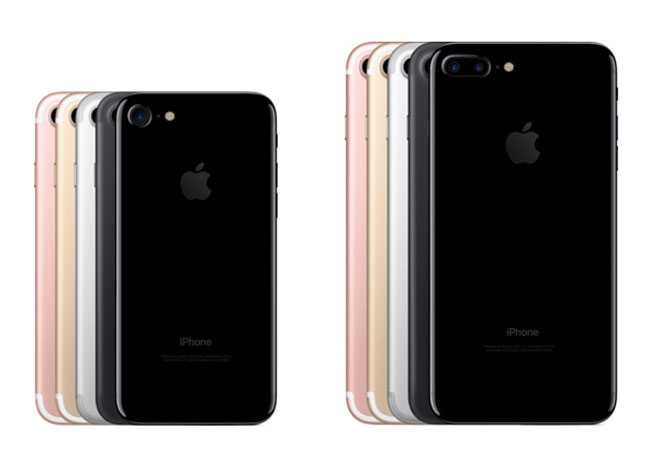 KGI Securities analyst Ming-Chi Kuo, who has a solid track record of reporting new Apple devices said in a report, although iPhone 7 and iPhone 7 Plus design similar with the iPhone 6s, Apple have updated their configurational and functional specifications.
Everything is settled down now, which proves Kuo is right. if you like the color and size of iPhone 6s, you will be happy. And you may feel exciting for its changes of headphone and antenna bands. Let's turn to what iPhone 7 and iPhone 7 Plus look like.
1. Size and thickness
The iPhone 7 design is continue offering two versions of iPhone, one is iPhone 7 with 4.7 inch displays, another is iPhone 7 Plus with 5.5 inch displays. Apple says the "HD Retina display" is 25% brighter than last year's model. It includes the pressure-sensitive 3D Touch layer that buzzes slightly when you press and hold the screen.

2. Color options
Apple offers iPhone 7 and iPhone 7 Plus in 5 colors, the same three colors with iPhone 6s'—Silver, Gold, Rose Gold. The other two new colors are Black and Glossy Jet Black.

3. Material
The iPhone 7 is using the 7000 series aluminum alloy material, which is the same as Apple Watch's. Through cancelling headphone jack, using IP67 and this material, Apple improves waterproof resistance and solidity of iPhone 7 and iPhone 7 Plus.
4. Home button
The iPhone 7 and 7 Plus feature a flush pressure-sensitive home button, using technology similar to that found on the 3D Touchscreen, in place of the physical switch button found on previous iPhones. The button "similar to trackpads in the latest MacBook line" that takes the advantage of an updated Taptic Engine, which will provide feedback to the user via a vibrating haptic sensation instead of a true physical click.

5. Antenna bands
Antenna bands across the back of the device have been removed, but remain at the top, bottom, and sides of the iPhone.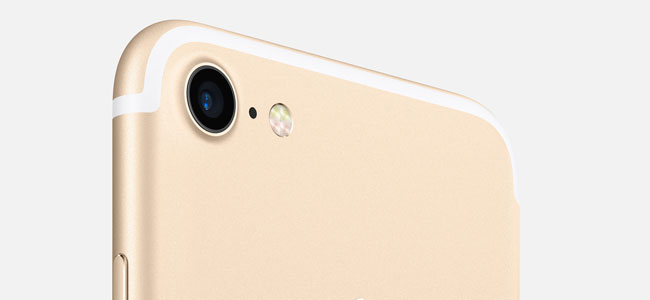 Apple iPhone 7 looks similar with iPhone 6s, but there are other outstanding features for iPhone 7 which make it better and let iPhone users fall in love with it. The iPhone 7 and 7 Plus include a faster TSMC-made A10 processor, wireless headphone…
6. A10 chips
• Apple focus on introducing more powerful, efficient devices with each design iteration. Taiwan-based TSMC have won sole production rights on the A10 chip slated for the next-generation iPhone 7. So the iPhone 7 and 7 Plus have an A10 Fusion processor with two high-performance cores that run two times faster than the iPhone 6 and two high-efficiency cores that run at one-fifth of the power to save battery life. Among those improvements, higher-width memory bus supports lower-power operation for mobile devices, which means iPhone with better performance and efficiency for consumers.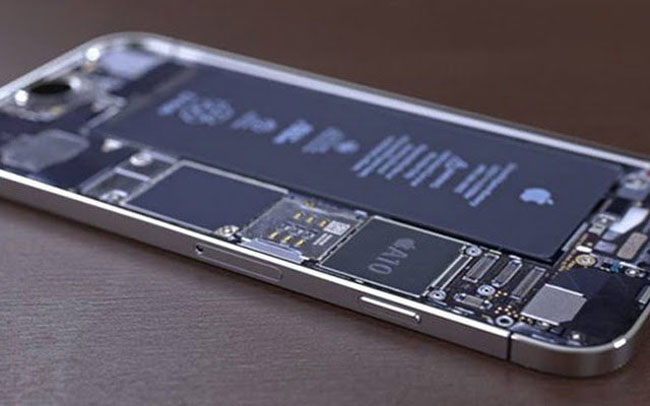 7. Internal storage space
Apple offers iPhone 6s with 16GB and 64GB internal storage space. Some of iPhone buyers will submit to choose the former one and use their iPhones painfully. So The iPhone 7 and iPhone 7 Plus are available in three storage configurations; 32 GB, 128 GB and 256 GB. New jet black is only available in 128GB and 256GB models. iPhone users won't delete photos or music from iPhone frequently to save internal storage space anymore.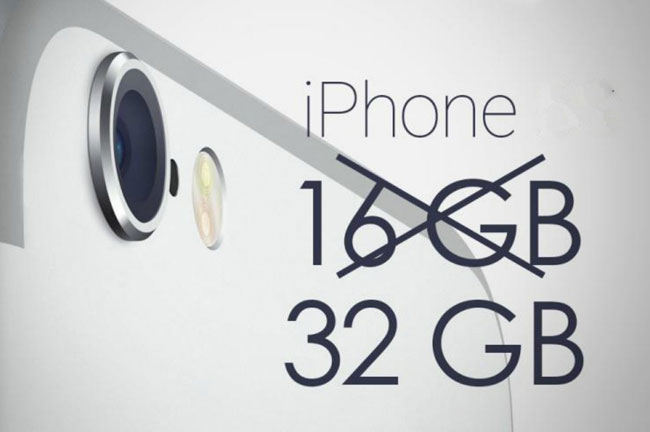 8. EarPods
Apple updated wired headphones called EarPods, which to make up for the lack of a headphone jack. Apple will include a Lightning to 3.5mm adapter and Lightning EarPods in every iPhone box.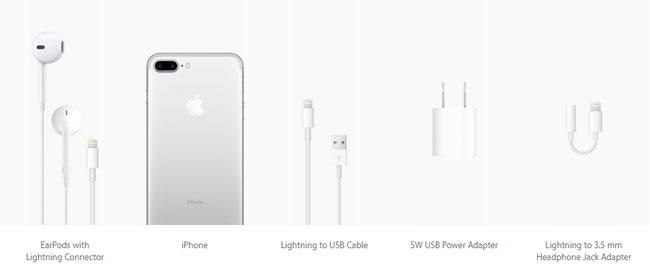 Apple has also introduced new wireless headphones called "AirPods," which use an Apple-designed W1 wireless chip. it features gesture-based Siri activation, a microphone with voice isolating capabilities, and the ability to automatically detect when they're in your ears. AirPods will be available in late October for $159.

9. Stereo speakers
Apple features speaker holes on both the right and left sides of lightning port, filling the space left by headphone jack. A second speaker joins the iPhone to give you stereo speakers. There's now one at the bottom and one at the top.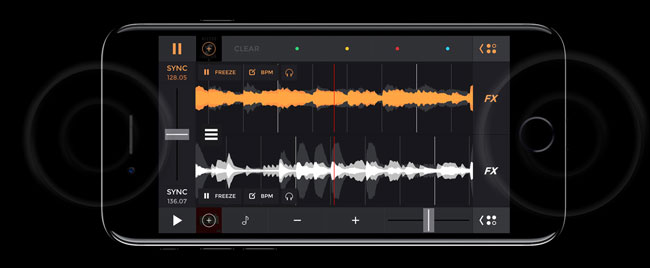 10. Camera
The iPhone 7 features a 12-megapixel camera with optical image stabilization, a new Apple-designed image signal processor, a 6-element lens, a larger f/1.8 aperture, and wide color capture for more vibrant, true-to-life colors.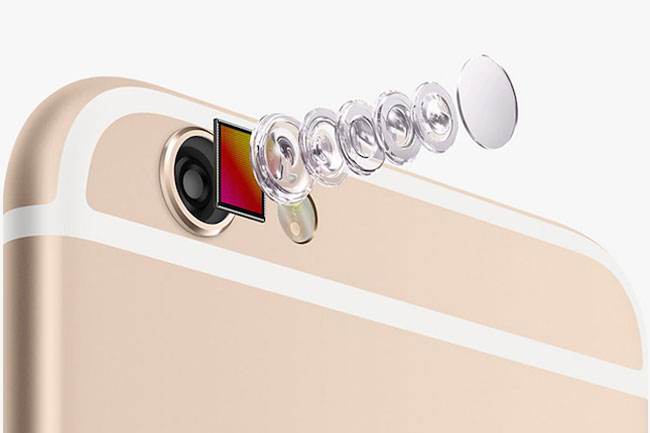 The iPhone 7 Plus features the same camera improvements as the iPhone 7, but it also includes a dual-camera system with a wide-angle lens and a telephoto lens, enabling 2x optical zoom and a new DSLR-like depth-of-field effect that enhances portrait shots.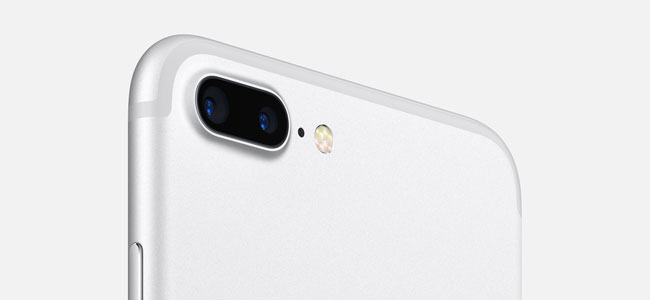 There's also an improved front-facing camera, featuring a 7-megapixel sensor with wide color capture, advanced pixel technology, and auto image stabilization for selfies that look better than ever. A new four-LED True Tone flash is 50% brighter and it features a sensor that can detect and compensate for flickering lights.
11. Price
You can preorder both the iPhone 7 and iPhone 7 Plus this Friday, September 9, and phones will be available September 16. (iOS 10 becomes available on September 13 for everyone else who's ready to upgrade).
Model

Capacity

US

UK

HK

iPhone 7

32GB

$649

£599

HK $5,588

128GB

$749

£699

HK $6,388

256GB

$849

£799

HK $7,188

iPhone 7 Plus

32GB

$769

£719

HK $6,588

128GB

$869

£819

HK $7,388

256GB

$969

£919

HK $8,288
As you know, the new iPhone 7 and iPhone 7 Plus run iOS10 for launch. Below are specifications of iOS10.
Change the way your message bubbles look.
Slap stickers on top of bubbles, dress up a photo, or even put one on another sticker. Available in the new App Store for iMessage.
Just tap to send one of six quick responses that let people know what you are thinking.
Say things like "Happy Birthday!" or "Congratulations!" with animations that take over the entire screen.
Send a message in your own handwriting. Your friends will see it animate, just as ink flows on paper.
Now you can type in two languages at the same time without having to switch between keyboards.
Swap out words with emoji — all with a simple touch.
Easily access your favorite apps to create and share content, make payments, and more, without leaving Messages..
Send a message or photo that remains hidden, then simply swipe to reveal it.

Typing is quicker and easier than ever. When you type something like "I'm available at," the free time in your calendar pops up as an option.
Send fireballs, heartbeats, sketches, and more. You can even draw over videos.
The new Home app lets you turn on lights, unlock doors, and even raise your window shades — all at once if you like.
Simply pick up your iPhone to wake it up. Your notifications will be there waiting for you.
Shopping online is now faster, safer, and more private than ever. Just browse, then pay in your browser.
The map will search what good place is nearby, and show you the distant of gas station, restaurant and wherever you want. Map can book a table through apps like OpenTable, and a ride with Uber — all within Maps.
The simple, intuitive design makes it even easier to enjoy your favorite songs. You can also view the lyrics while you are listening to them.
The Photos app can help you rediscover cherished memories — like a weekend hike or your baby's first birthday — and even create beautiful movies out of them. And it can Search your photos by the people or things in them, like a beach, a football game, or a puppy.
Use 3D Touch in apps like Calendar, Weather, and Stocks for a quick glance at the information you need.
Easily find the stories that matter to you most, in distinct sections of the beautifully redesigned News app.
Siri works with your favorite apps from the App Store, so you can ask it to book a ride through Lyft, or send money to someone with Square.
Apple will officially published that the new iPhone 7 release date is 7 September starting at 6pm UK time. And we will continue to update latest information of iPhone 7 here for you.
Related Articles: