Backup Android Data Now
Backup and restore Android data to your computer easily.
Steps for Reset Samsung Tablet – Hard Reset and Soft Reset
It can be a nightmare when your tablet freezes or unresponsive. It occurs in any number of problems, and it's hard to know exactly why your phone has frozen. Here you can cover two types of resetting your Samsung tab. Those are soft reset and hard reset. However, Samsung tablet reset is different from iPad reset or iPhone reset. All you have to do is to follow the steps below.

1. How to Soft Reset Samsung Tablet
A soft reset is when you press the power button to restart or to power off your device.
A soft reset can solve many simple problems, such as not being able to make calls or send texts or even just a general sluggishness. Therefore, performing a soft reset to see whether it fixes your tab' s problems or not first at the time when you are facing a simple problem on your tablet.
Below is how to reset samsung tablet.
Step 1Press and hold the Power button.
Step 2Tap on Restart.
Step 3Hit OK.
Alternatively, you can remove the battery and wait for a few seconds, then put it back and power-up your tab.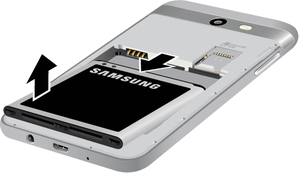 2. How to Hard Reset Samsung Tablet
A hard reset, which is generally called Factory Reset will revert a device to its original settings that any data stored on the device will be lost for good, including photos, videos, contacts, and other media. So only perform a hard reset as the last straw about how to reset a Samsung tablet.
Part 1. Backup Samsung Data
As performing a hard reset will delete all the data and your personal settings on your tablet, you need to back up your data first.
Android Data Backup & Restore is a professional data management tool for all kinds of data backup, as it can:
Backup and restore Android data to your computer easily.
Preview data in detail before you restore data from backups.
Backup and restore Android phone and SD card data Selectively.
Step 1Launch the software and choose Android Data Backup & Restore.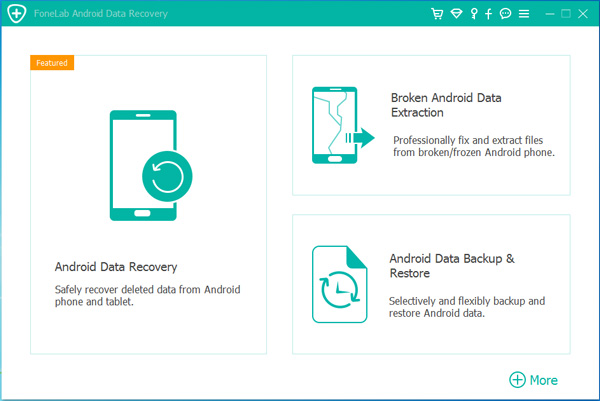 Step 2Connect your tablet to the computer via USB cable. (Tap on Transfer Files on your phone, then the link can be connected.)
Step 3 Allow USB debugging by tapping on OK on your tablet.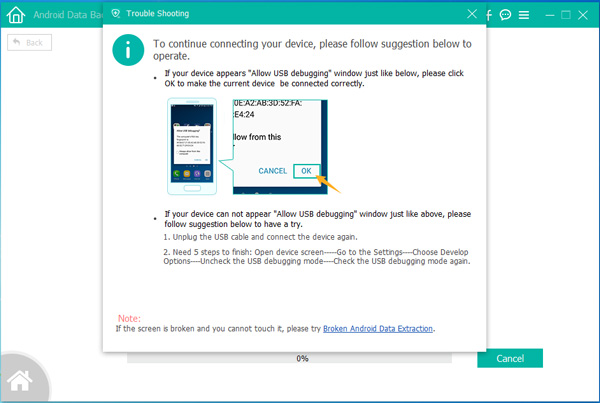 Step 4If you want to backup all the data, choose One-click Backup. Or choose Device Data Backup to a selective data backup.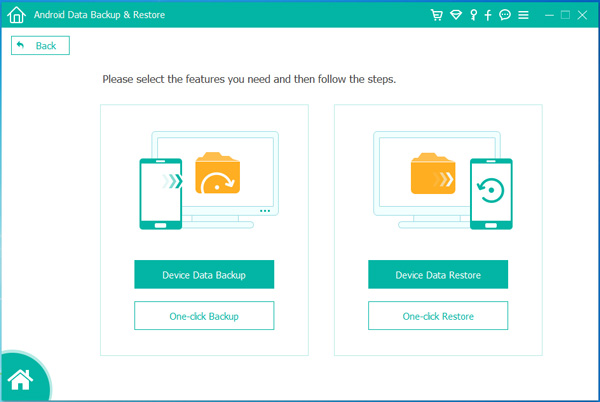 Step 5Choose the file type you want to backup then tap on Start. You can encrypt your backup files by ticking the Encrypted Backup.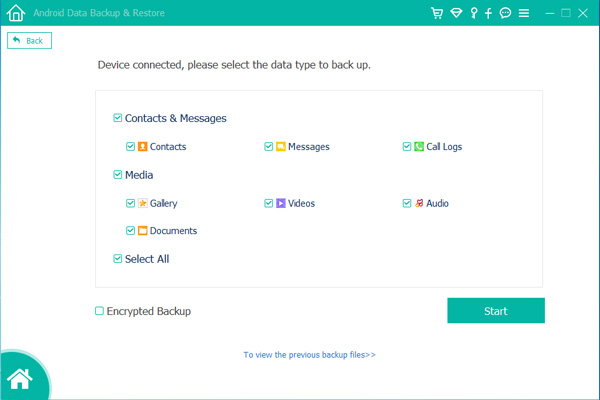 Step 6Choose the output directory to store your files and click OK.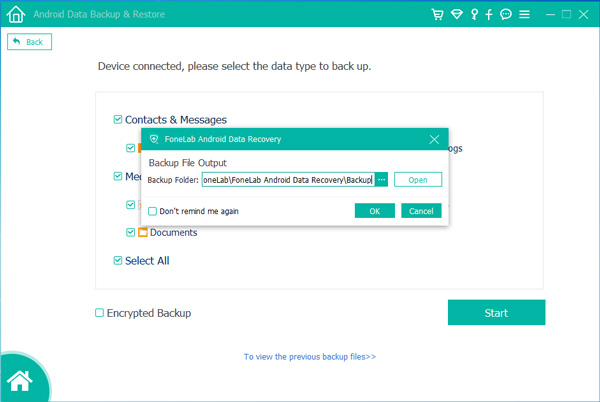 Then the backup will proceed, and you need to wait for it to complete.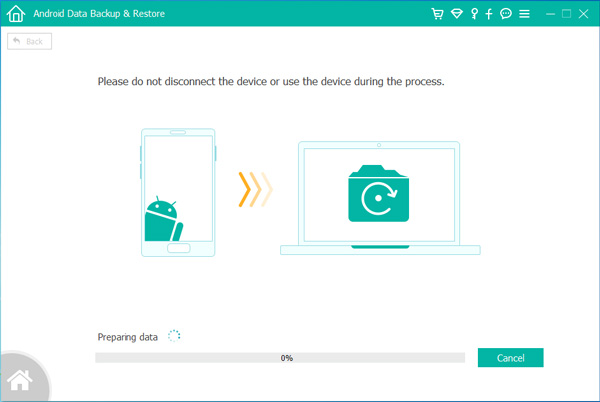 Except for the above-mentioned way, you can also backup Samsung data with some cloud services like Google Drive, OneDrive, Samsung Cloud Service, etc.
Then you can reset samsung phone or tablet as below.
Part 2. Hard Reset Samsung Tablet
If you have backup your data, you can perform a hard reset now. There are two ways of performing a hard reset on a Samsung tablet.
Method 1. Hard Reset from Settings Menu
Step 1Tap on Apps from the Home screen.
Step 2Touch Settings.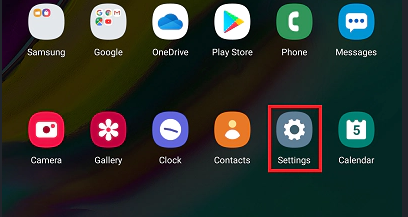 Step 3 Then press on Privacy on the left side.
Step 4Select Factory data reset, and hit Reset device.
Note: if you are being asked to enter your Samsung password and you have forgotten it, you can reset it in the Samsung official site.
Step 5Press Erase everything to confirm.
The reset will take about 1 minute. After which the tablet will reboot.
Method 2. Hard Reset with Hardware Keys
Another way to hard reset is by using a button combination during power-up.
Step 1Turn off your tablet.
Step 2Press and hold the Volume Up key and the Power key at the same time till the Android logo pops up, then you can let go the buttons.
Step 3 Then you will access the Android system recovery menu, and choose wipe data/factory reset.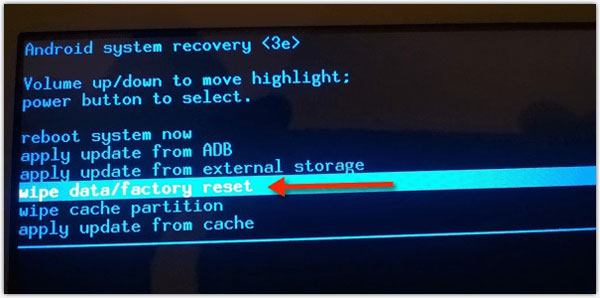 Step 4Then you need to scroll down to Yes -- delete all user data to confirm.
Step 5Leave the selection on reboot sysytem now to complete.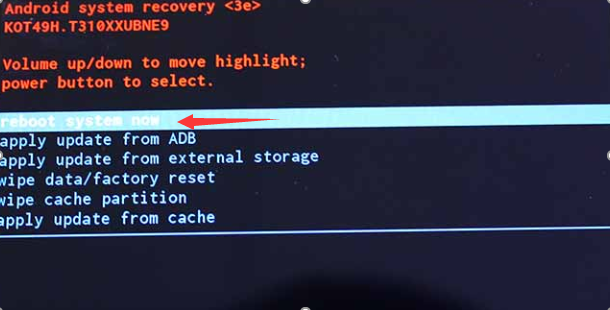 Note: Navigate using the volume up and down, then confirm with the power key. Then the tablet will reboot, and you can use it normally again like a one you've first got it.
Remember: Perform a hard reset will completely erase all your data, so get a free trail of Android Data Backup & Restore to backup.
That's all about how to reset samsung phone or tablet. If you know more about how to reset samsung phone or tablet, please leave comments below.