Recover iOS Data Now
Recover your data from iPhone to computer easily.
[Simple Steps] How to Recover Deleted iMessages on iPad?
I think my girlfriend is lying to me and I suspect she texted other guys and then erased the conversation. Does anyone have a way that I can see the messages she erased?
More Apple users tend to use iMessage to chat with other contacts. Over Wi-Fi or cellular network, iMessage allows iPad users to send and receive free messages along with text, photos, videos, files, contacts, links.
Even more interestingly, with the update of iOS 12/11/10, we can send money, Bubble Effect, Screen Effect, Invisible Ink, Stickers, Handwriting Messages and Digital Touch.

Because the cost of sending iMessage is close to zero, there is a flood of spam messages in iMessage. When we clear spam messages, we may delete important iMessage conversations.
Here comes the question: How to recover iMessage on iPad?
At this time, you probably think first of resynchronization with iTunes.
Please don't try it if you're not sure that there are your deleted iMessages in the iTunes library. Because sync will put you at the risk that even using third-party software can't find your iMessage back. A new sync will overwrite all your lost iPad iMessages and make them unrecoverable completely.
What's the correct way to handle the problem?
Keep reading to find the answer.
1. How to See Deleted iMessages on iPad
This method is only available for the iOS 10 and the earlier version.
If you remember a word contained in the deleted iMessage, Spotlight Search can help you see the deleted iMessage by entering that word.
Let's make sure if the Spotlight Search function of Messages is open.
Step 1 On your iPad, tap Settings > General > Spotlight Search.
Step 2 Slide down the screen until you see the Message option.
Step 3 Check if the Messages option is open.
Then you can enter the contained words to search the deleted iMessages. The deleted iMessages will appear as prompts, but cannot be clicked to view all content.
Step 1Slide down the homepage on your iPad.
Step 2 Enter a word contained in the deleted iMessages.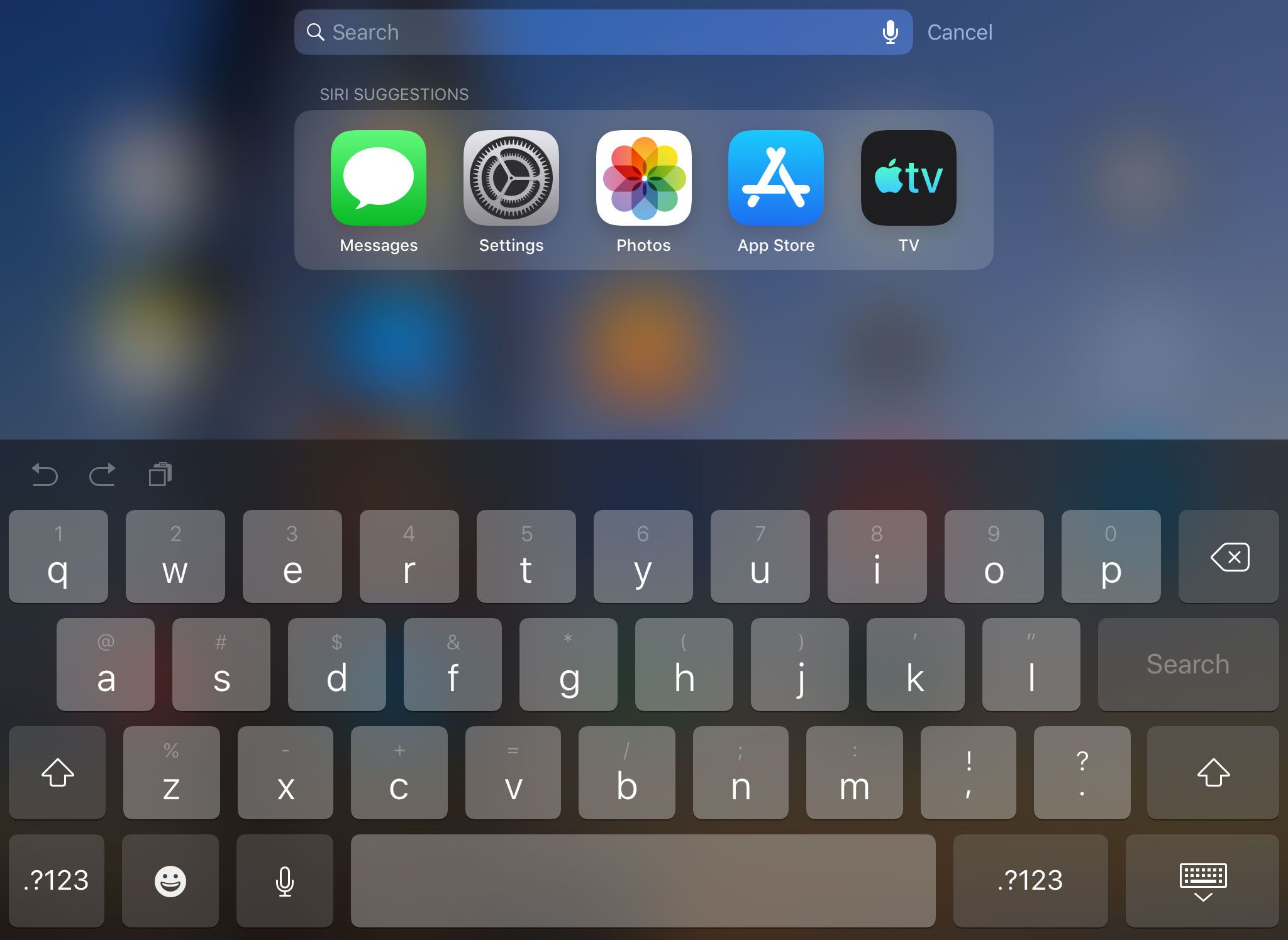 2. How to Recover Old iMessages on iPad from iCloud Backup
If you have backed up your iPad with iCloud, you can follow the steps to recover iMessages from iCloud.
Before beginning, you'd better back up the existing data on the iPad. During the process of recovery, the backup you have chosen will replace all existing data on your phone device.
Step 1Tap Settings > General > Reset > Erase All Content and Settings on your phone, then the phone will restart automatically.
Step 2 Follow the steps on the screen until reaching the Apps & Data interface.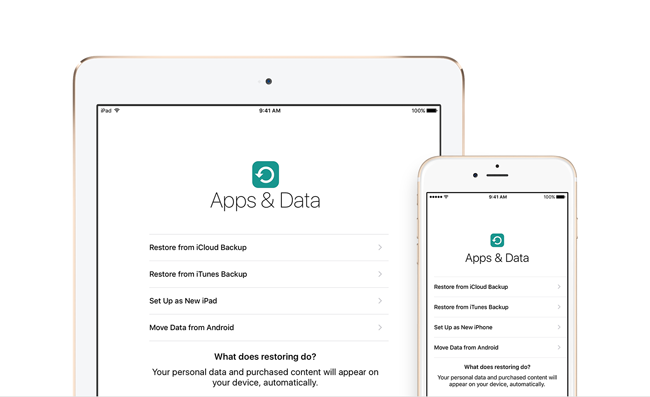 Step 3 Choose Restore from iCloud backup and login to your iCloud account.
Step 4Check the date and size of each backup and pick the relevant one from the backup list to recover.
Step 5 Wait for recovery time to complete.
3. How to Recover iPad iMessages from iTunes Backup
Similarly, back up the existing data on the iPad before starting recovery.
Step 1 Open iTunes on the computer that has backup files.
Step 2 Connect your device to your computer with a USB cable.
Step 3 Click the iPhone icon at the left top of the iTunes interface when it appears.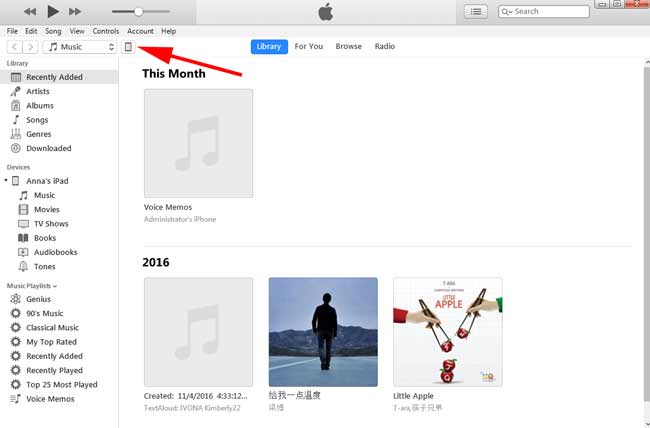 Step 4 Select Summary from the left list. Then go to the Backups section and click the Restore Backup button.
Step 5 According to the date of each backup, pick the one which may contain the deleted iMessage and click Restore.
Step 6 Wait for recovery to complete and your iPhone will restart automatically. Keep the iPad connected until the recovery finishes.
So far, Apple has not allowed us to recover data from backup selectively. That means you need to restore all data on iPad if you want to recover iMessages.
4. How to Recover iMessage from iPad without Backup
If you don't want to take the risk that the existing data on iPad are changed, using the third-party tool is your best choice.
I strongly recommend FoneLab - iMessage Recovery.
With the help of this software, you are able to recover various data from iPad selectively.
Let's get started:
Step 1 Free download and install the software on your computer with the latest version of iTunes.
Step 2 This software will launch automatically.
Step 3 On the interface, Select iPhone Data Recovery > Recover from iOS Device.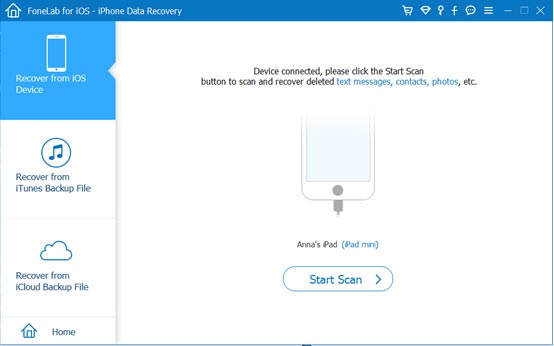 Step 4 Connect your iPad to the computer via USB cable and click Start Scan.
Step 5 Wait for scan time to finish.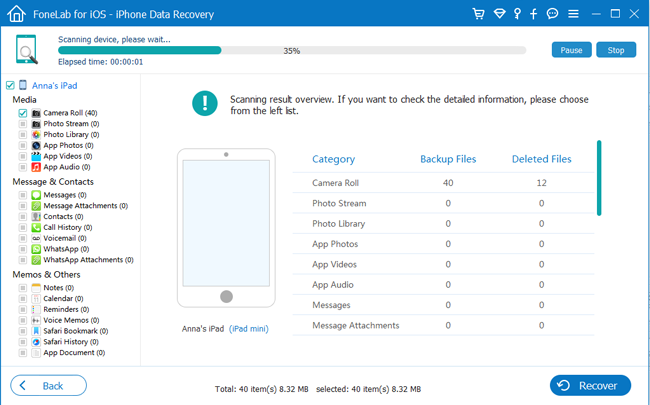 Step 6 Click Messages on the left sidebar to preview the content.
Step 7 Choose the desired items and click Recover. The recovered iMessages will be saved to your computer in the form of HTML.
With just a few clicks, you can use it to recover deleted iPad messages or iMessages easily. This software can works perfectly for all iOS device. It means that you can use it to recover data on iPhone, recover data from iPod, and recover iPad photos.
Now, click on the below link to free download and have a try!