iPhone X Hands-On Review
Apple's event just wrapped up and released a brand new, completely redesigned iPhone X. As Apple's new flagship phone, iPhone X carries not only the response of sales, but also the task of changing the homogenization in the current smartphone market. It has been exposed before iPhone X is released, but the iPhone fans are still expecting something different brought by iPhone X.
The thing that people most want to talk about with iPhone X is the starting price at $999, but when you have the phone in your hand and play with it, it feels, just worth it!
For the first sight of the appearance, you won't feel too much surprise when it does not wake up. But the screen blazes into your eyes the second you wake the handset up.
The first thing attracts your eyes is its edge-to-edge display. The 5.8-inch Super Retina Display (2436 x 1125) pixels looks gorgeous as you watch a video or a movie. Apple has made the transition to OLED screen finally, and it says that its colors are more realistic than anything else on the market.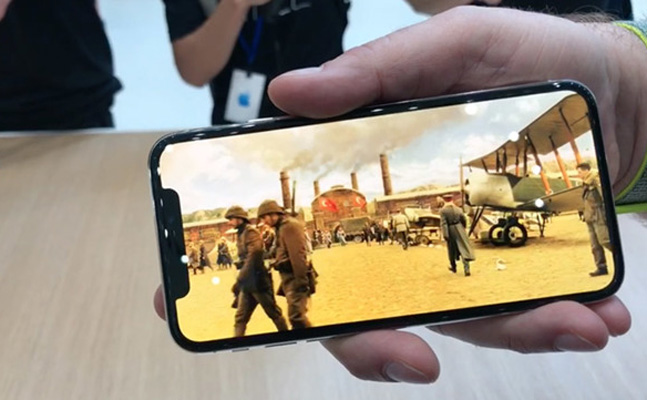 Differ from the previous iPhone, the design style of iPhone X packs facial recognition features into the front camera and there is no Home button anymore. What's more, the iPhone X's glass front and back melt effortlessly into the polished stainless steel band that runs around the sides. Smooth transition, making it looks more natural and comfortable. However, you will feel there is a gap between them when you touch it carefully.
Even though, you don't have to worry about this. Same as iPhone 8, iPhone X is IP67 waterproof and dustproof, which means it can stay underwater up to 1.5 meters for 30 minutes. But the thing you should take good care of is the rear and front glass. Because it is still glass, it will likely shatter after a drop on concrete no matter how durable and strong it is.
Apple first time uses the OLED display screen, but not a usual one. It is specially designed for iPhone X. The official data indicates that it has a 1000000:1 contrast ratio, with a high resolution of 2436 x 1125 pixels as well as high brightness, better color accuracy and supports the HDR display.
I would like to introduce five attracting features:
New Way to Interact And Navigate with iOS
Considering the all-screen front, iPhone X more emphasis on gestures operating.
Comparing to previously released iPhone, iPhone X removes Home button, which means fingerprint recognition is canceled.
Unlock And Get to The Home Screen
To unlock, glance at your iPhone X, then swipe up from the bottom of the lock screen. To go to the Home screen at any time, swipe up from the bottom edge of the screen.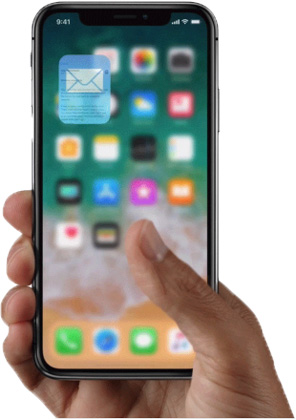 Open Control Center
To quickly adjust settings and apps in Control Center, swipe down from the upper-right corner of the screen.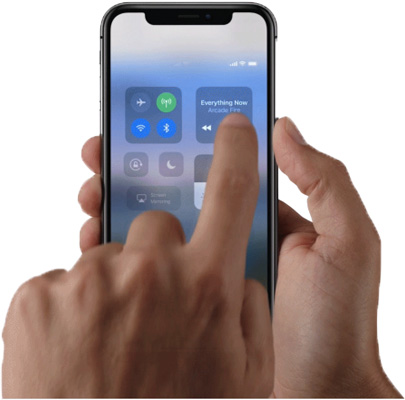 See Notification
To see your notifications, like phone calls, reminders, message, etc, swipe down from the top of your screen.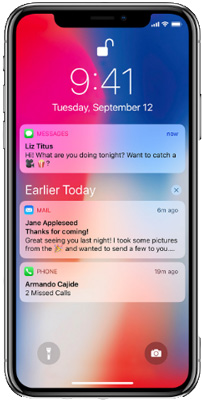 For more gestures to navigate your iPhone X, click here

.
Face ID And Animoji
Face ID replaces Touch ID. There are a lot of sensors packed at the top of the phone, including an TrueDepth camera and a projector that throws 30,000 infrared dots on your face in order to recognize your face. It is pretty impressive that the depth tracking system can learn your face, even if you are wearing glasses, a hat, or change your hairstyle. Besides, it won't be fooled by a photograph of you.
Besides, it won't work if your eyes are closed and not paying attention. So you don't have to keep an eye on someone else will unlock your phone without notice.
Face ID supports Apple Pay verification. I have to say that it's so cool to make a payment by just a glimpse.
The TrueDepth camera does a lot more than just unlock the iPhone X.
You can use these 3D-mapping sensors and cameras for messaging, that is Animoji. Launch your Messages app and you will find a new option to send an animated emoji to a friend, or an Animoji. It tracks your facial expressions with surprising accuracy, and records whatever you say. It is like motion capture used in movies. It's so good if you can send Animojis to people through different messaging apps.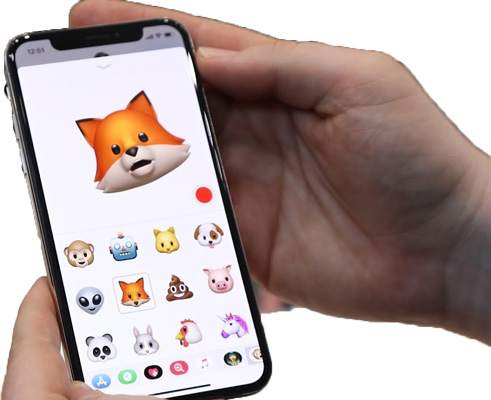 Apple's A11 Bionic GPU
The Apple GPU is one of the biggest announcements of the event, but it got the least applause simply because the public doesn't yet fully recognize how important this is right now and into the future. Apple was already leading in mobile devices—particularly in gaming and the smoothness of iOS' UI—simply because it had selected the best available third party GPU designs (in contrast to Android and Windows Phones that were content with more basic graphics). But now Apple has its own in-house GPU technology, and has the ability to tightly optimize its products to achieve even greater differentiating capabilities.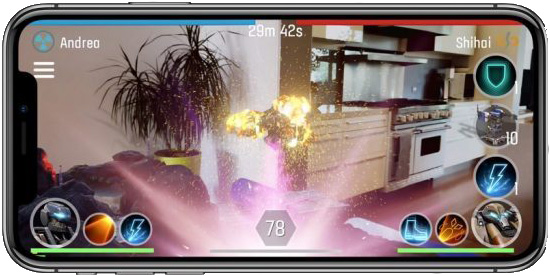 New Camera Mode
iPhone X implies a new camera mode. The most important is the portrait effect. Slide to the stage lighting mode, and click to take a picture. The phone will automatically put the background into black. However, it seems to be some problems that the background hasn't turned black completely.
Benefit from the special Depth Tracking system, front camera also supports portrait lighting effect. Working with some kind of software, you can take a very cool picture!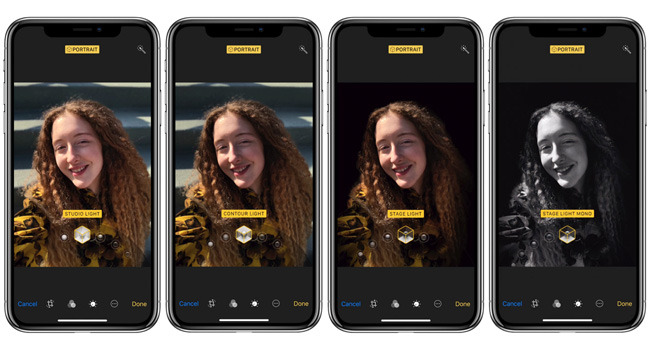 Support Wireless Charging
Finally, iPhone has supported wireless charging out of the box. The features has been available on Android for years, while iPhone users had to wait or purchase bulky contraption to use wireless charging on previous models.
However, someone has tested charging speeds for both wired and wireless. And the conclusion is the wireless charging is terribly slow compared to wired charging, even the slow wired charging.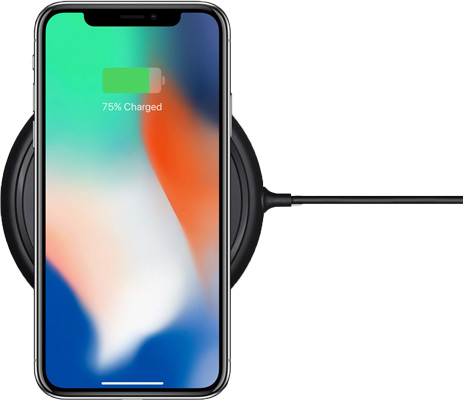 The iPhone X is expensive that cost $999 for the basic, 64GB model. If you want the larger 256GB model, it's going to cost you $1,149 for the privilege.
They are now available for purchase, but you may have to wait weeks or months to get one, because there are some supply shortages.
Related Articles: