Fix iOS Issues Now
fix iPhone/iPad/iPod from DFU mode, recovery mode, Apple logo, headphone mode, etc. to normal state without data loss.
iPhone Won't Send Picture Messages? Fix it Now
I took a picture of my friends in the party yesterday, and want to send it to my friends via iMessage on iPhone. I don't know why it shows me Not Delivered all the time, and it got the same result when I change to send a picture with MMS. Can anyone tell what happened?
Everyone probably knows,
iPhone users can send picture messages via iMessage or MMS easily if they have enabled the features and have internet connection on iPhone.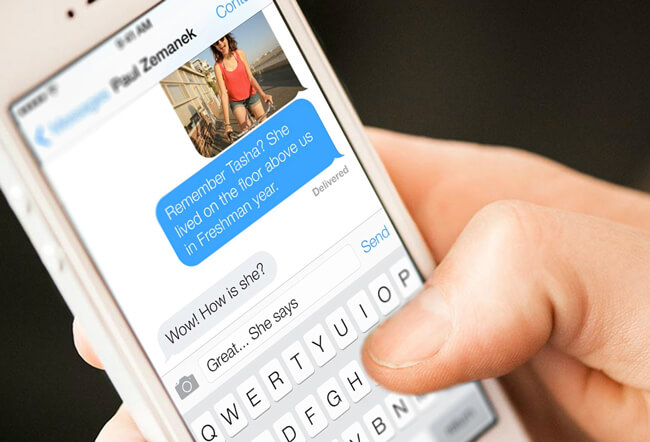 There are some users would report that they have troubles to send a picture to contacts for unknown reasons.
Most of them have tried some methods to fix these problems, we will introduce different workable ways for this situation, you can choose one or two as you like.
Before we dive into the solutions to fix abnormal iPhone to normal, you should pay attention to check below settings on your iPhone.
Related topic:
How to Check If Someone Has Blocked You on iMessage
How to Fix iMessage Activation Error
How to View Verizon Texts Online
[2021 Updated] iMessage Doesn't Say Delivered? How to Fix?
iMessage Not Working? How to Fix iMessage Not Working on iPhone
1. Check The Problem is on Your End or Other's
It is possible that the problem is not on your end, there are some problems or settings on the receiver's end, so that you can't send the image messages from iPhone properly.
Here is a simple way you can try figure out which caused the sending failure.
Step 1Open the Message app.
Step 2Send a picture to 4 or 5 contacts on your iPhone.
Step 3If all of them are successful, it means that the problem is on the receiver's end. If not, it is your problem.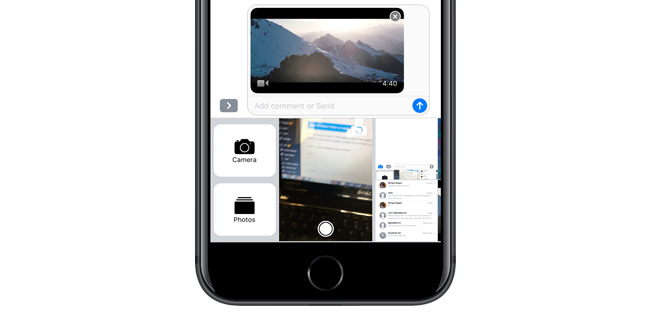 2. Check if you enabled the iMessage and MMS feature.
If you want to use one feature on iPhone, it requires that you should enable it firstly.
Therefore, you need to confirm whether you have enabled iMessage or MMS before using it. You can follow below steps.
Step 1Launch Settings app.
Step 2Scroll down to find Messages, and tap on it.
Step 3Then you can see iMessage on the top of the section, and MMS Messaging in the following part.
Step 4Make sure that you have enabled both of them. If not, please tap the switch next to them.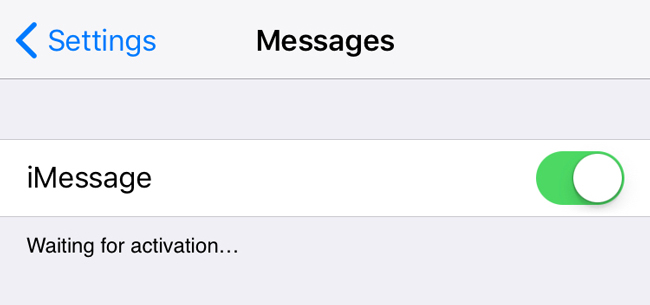 3. Check Your iPhone Network Connection
You are not allowed to send image messages via iMessage or MMS unless your iPhone is connected to a Wi-Fi or with stable cellular data connection.
Please keep in mind that you can test your network connection by simply using other apps, which is using network to run or just follow below demonstration.
Step 1Access Wi-Fi or Cellular by tapping Settings on iPhone home screen.
Step 2Then you can see both of them, tap each of them to check whether there are symbols show that they are unworkable or not.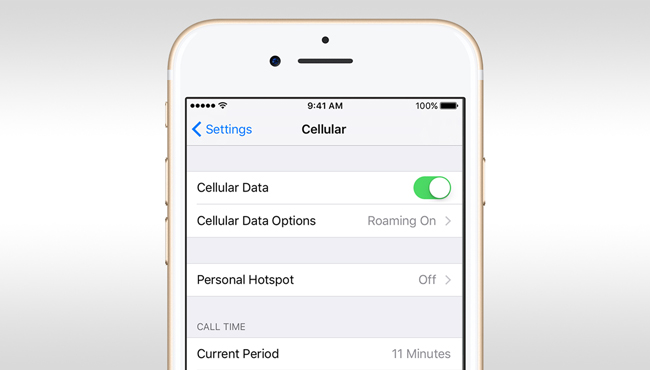 4. Check Apple System Status
Sometimes, the potential downtime or issues with Apple services can lead to user problems, like sending image messages failure.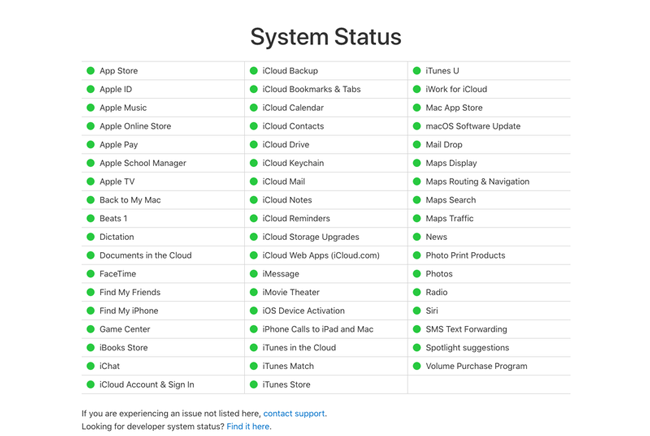 Therefore, you can find out that if Apple services are online through Apple System Status page.
If above-mentioned items are all without problem, you can begin to fix this issue as below.
Keep reading the clear instruction to 4 solutions for troubleshooting purposes.
5. Reset iPhone Network Settings
If the problem is on your end, you should check the main internet connection task, which influents your message sending mostly. If the Wi-Fi connection and Cellular data are normal, you can reset the network setting on iPhone.
Step 1In Settings app, tap General.
Step 2Scroll down to get Reset.
Step 3There are six options, you should select Reset Network Settings.
Step 4Enter passcode as the on-screen instruction.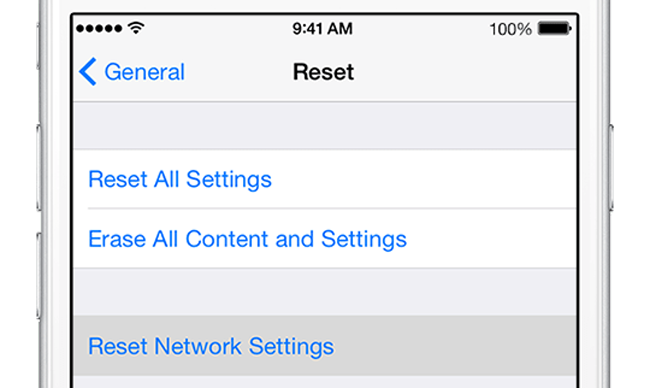 6. Restart iPhone
Nowadays, people always keep a power bank around, so that the iPhone keeps running for a long time without rebooting.
It causes failures to perform otherwise simple tasks. It is better that you can restart your iPhone easily to fix some issues.
Step 1Hold the power button until you see a slide button appears on the home screen.
Step 2Slide the button to power off.
Step 3Wait for a few minutes, and then hold the power button to turn it on again.
7. Factory Reset iPhone
If above-mentioned trusted methods are unworkable for your device, there is an ultimate solution you can try to get rid of iMessage can't send pictures.
However, you should go to Settings > Apple ID > iCloud > iCloud Backup > Back Up Now to backup iPhone data before restoring iPhone as you might lose all the data on device without a backup file.
Step 1Go ahead to Settings > General.
Step 2Scroll down, and then you can find the Reset on the bottom, tap it.
Step 3It has 6 options, select Reset All Settings this time.
Step 4Follow the on-screen instruction to enter passcode to continue.
If you can't slide to operate the iPhone, please check how to unlock disabled iPhone.
8. Use FoneLab iOS System Recovery
The last ultimate weapon you can let it out to fix this abnormal issue is FoneLab iOS System Recovery.
It is a third-party tool that can help you wipe the problem make your iPhone can't send iMessages with pictures.
Moreover, it has both Windows and Mac versions. You just need to choose a suitable one, and then download and install it on your computer.
Step 1Launch the software on your computer, and then choose iOS System Recovery.
Step 2Connect iPhone to this computer.
Step 3Click Start button when the program detects the device.
Step 4Select the correct information of the device, and click Repair.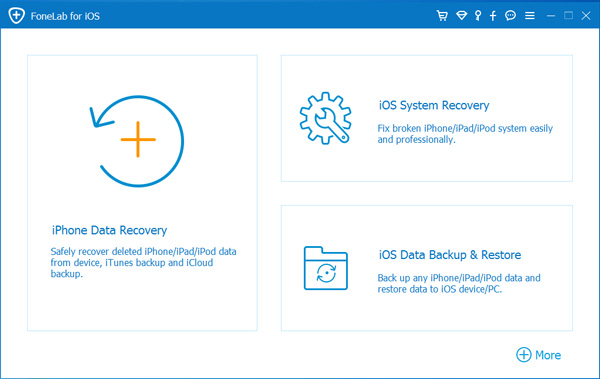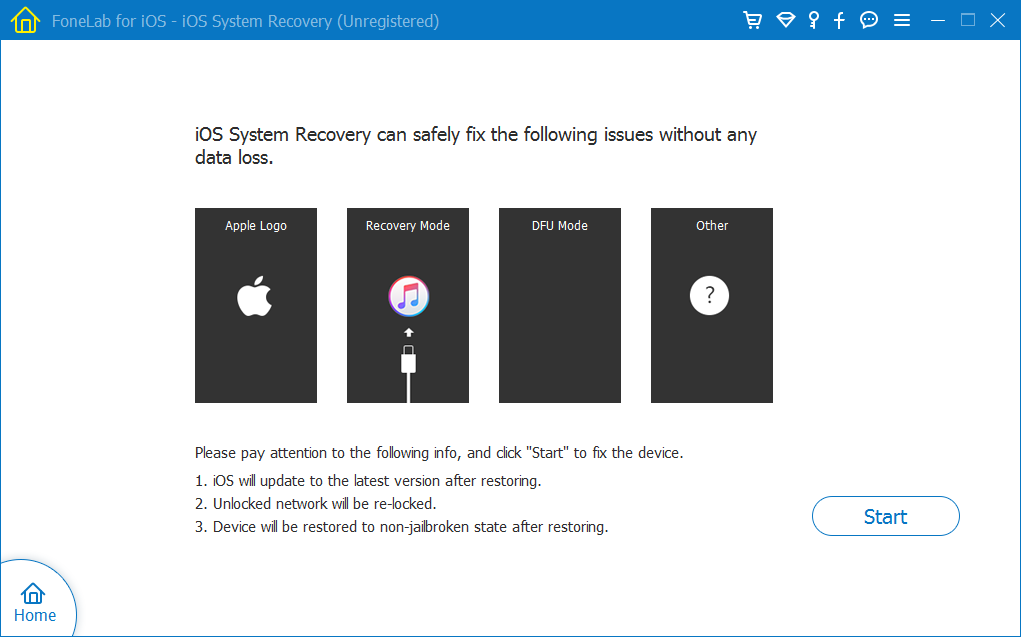 If you have other iOS system issues, you can also use FoneLab iOS System Recovery to fix the problems for you.
Such as iPhone keeps restarting, iPad can't slide to unlock, iPhone stuck in DFU mode, etc.
Why not download and have a try now!