How to Fix iPhone White Screen of Death
"I had played for jailbreaking my iPhone couple of times. When I attempted to upgrade it to iOS 10, it completely went white and not responsive forever! So I tried to restore my iPhone with iTunes, and it said "iPhone cannot be restored, unknown error." I don't know what to do now, please help, thanks in advance!"
There are many things can cause an iPhone or iPad white sceen, but the most common reasons are the failure of software update on an jailbroken, a heavy drop on a hard surface, or a hardware component failing.
iPhone users with a WSOD (white screen of death) will see either a completely blank white screen or a frozen display that shows only the white Apple logo.
Of course,
there are some other reasons can lead to a death screen of white on iPhone but not so obvious. For the hardware issue and drop-down to the hard surface issue, you have no choice but bring your iPhone to Apple Store for repair.
But what you can do after repair, is to buy a protective case with extended edges to prevent direct physical impact on the device.
Regarding the issue of failed software update, you will be covered with several solutions to fix white screen of death in this post.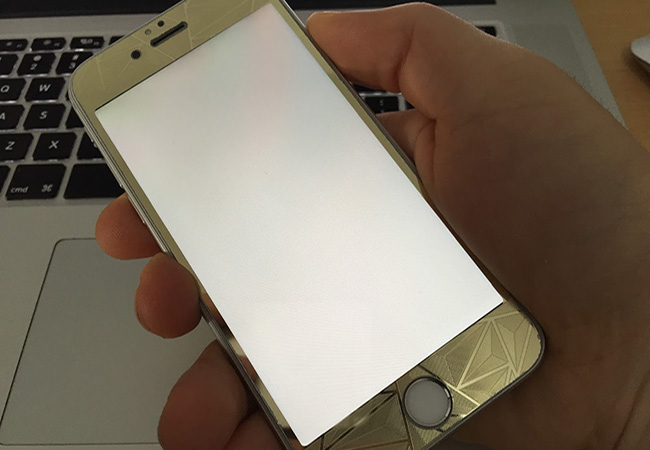 Solution 1: Do a Hard Reset
To perform a hard reset, press and hold both the Power and Home buttons at the same time for at least 10 seconds, don't release the buttons until you see the Apple logo showing on the screen. And let the iPhone start up as normal.
Solution 2: Hard Reset with Home, Power and Volume up Buttons
If a normal hard reset won't reboot the iPhone, there is another trick – a combination of three buttons. It can be very effective in various situations. To do this, press and hold the Power button, the Home button and the Volume up button all together at the same time. Keep holding the three buttons and let them go until the Apple logo shows up.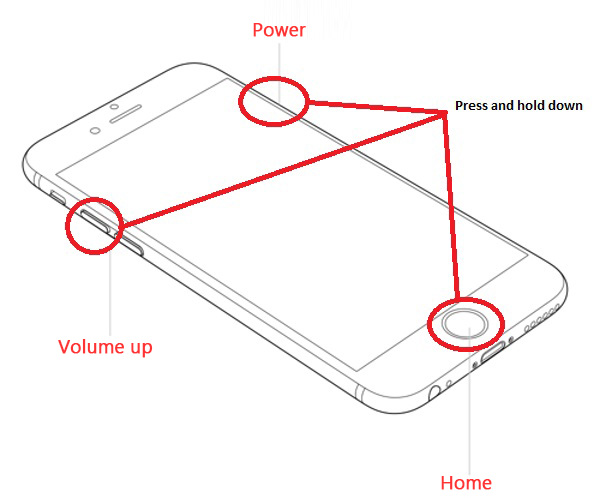 Solution 3: Enter DFU Mode to Fix
If a hard reset can't fix the iPhone white screen problem, the next step is to enter DFU mode and factory reset your iPhone. In this case, you can't avoid to lose your data if you don't have a backup. Follow the steps below to enter DFU mode and restore your iPhone.
Connect your iPhone to your computer where iTunes is running.
Press the Power button for about 3 seconds.
Press both the Power button and the Home button together for about 10 seconds.
Let go of the Power button but keep holding the Home button for another 15 seconds. Don't let go when you see the Connect to iTunes screen. Your iPhone screen should be black now which means it is in DFU mode. Select Restore on iTunes then. When the restore process is finished, set up your iPhone as a new device.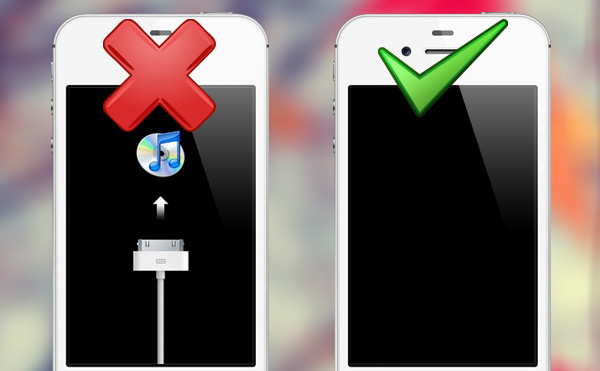 Solution 4: How to Fix White Screen of Death without Data Loss
I highly recommend to use FoneLab iOS System Recovery software to help you fix the white screen of death issue as it does not require a factory reset and won't erase anything on your iPhone.
Besides, this software is able to deal with other iOS problems like iPhone stuck in recovery mode, iPad won't slide to unlock, iPhone disabled, etc.
Follow these steps to have your problem solved with this powerful program.
Free download the software with below right link accordingly on your computer. Install it after that.
Connect your iPhone to the computer when the installation is complete. Choose More tools and iOS System Recovery after the software recognizes the device.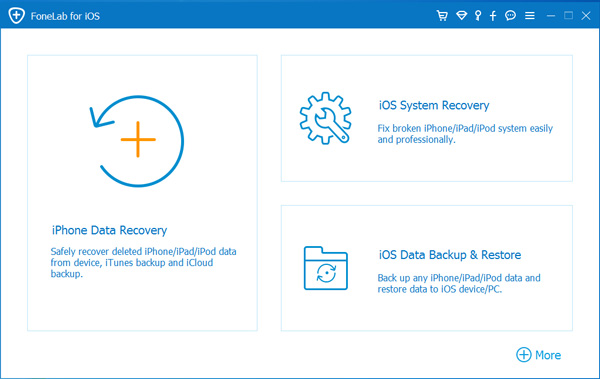 The software can detect the connected iPhone is in abnormal state like: Stuck at Apple logo, Recovery mode, Black screen, etc. and it will ask you to click the Start button to get started.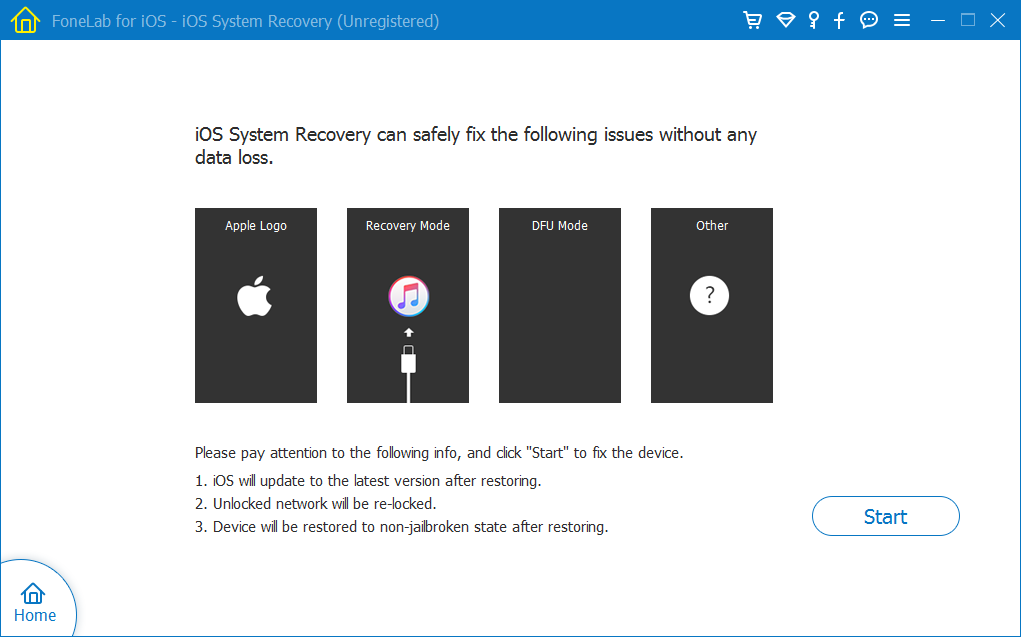 You will be asked you to confirm the information of your iPhone. Click Repair if it is correct, but if not, select the exact information manually before repair. To fix your iOS, the program will download the latest version of your firmware after detecting your current iOS version.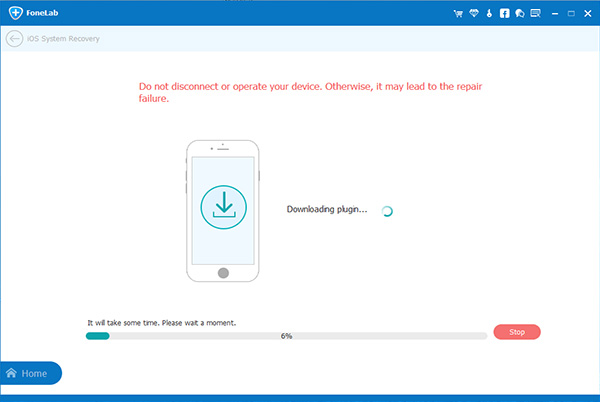 Don't disconnect or operate your iPhone during downloading. Otherwise, it may lead to the repair failure. Once it is finished, you will find that your iPhone is back to normal and everything is still there too.
If there is something wrong cause data loss, you can use FoneLab to recover safari bookmarks, contacts, call history and other on iPhone or iPad.
You can learn how to unlock disabled iPhone here.
Related Articles: