6 Solutions to Fix iPhone Messages Crashing [Detailed Steps with Pictures]
"Is there any problem occur when you try to text someone? Sometimes, they are working fine. Sometimes, no matter I want to send an iMessage or text message, the message app keeps freezing and crashing. It annoying me, as I need to send some urgent messages to the clients. Is there any way to fix this issue on iPhone?"
You might have no idea about why this error happens on your iPhone.
There are different reasons to cause iPhone messages app frozen, which situation looks like your device suddenly freezes or refuses to wake from sleep:
The device is full of storage.
Running too many apps at the same time.
The version of iOS is out of date.
You don't need to learn why but how to fix it easily and safely as below.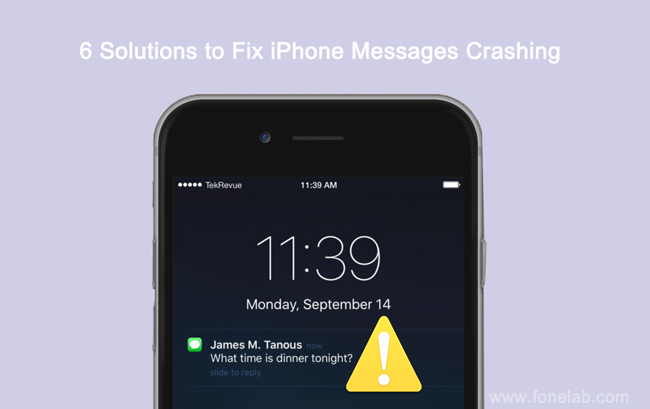 You might want to know: iMessage Send Failure? 6 Easy Methods to Fix It
1. Force Quit Messages App on iPhone
Restarting Message app is the simplest way to solve some interrupts with other running apps. And you can use this method to fix errors occur on other apps, such as Maps, Safari, Chrome, etc.
Below is how to stop running apps on iPhone.
iPhone 8 and earlier:
Double tap the Home button, and then the fast app switcher appears on the screen.
Navigate the Messages app.
Slide it up the screen.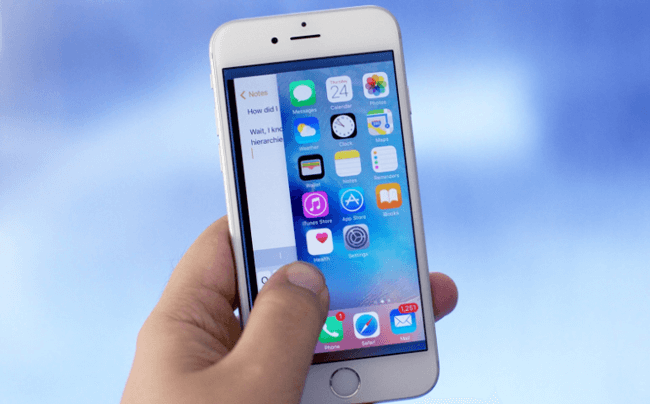 iPhone X:
As you know, the iPhone X is designed without Home button, which is different from traditional iPhone. Therefore, you can follow below steps to close apps are running on iPhone X.
Place your finger at the bottom of the screen.
Swipe up and hold your finger for a moment until the switcher appears.
Tap and hold the Messages app
Tap the red circle with the – symbol when it appears.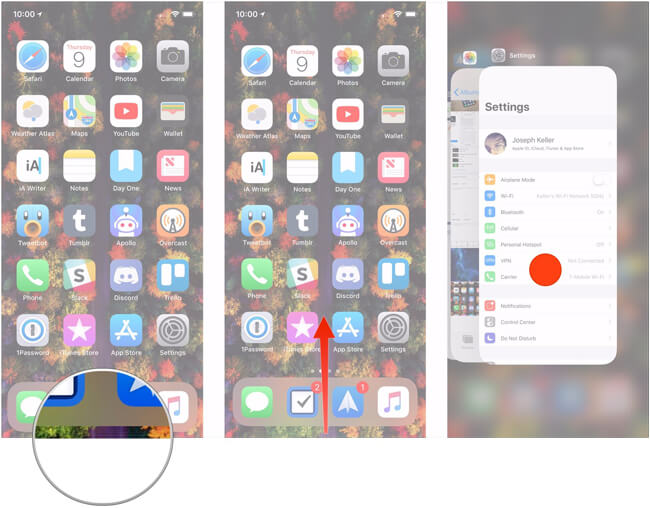 If you think that there are too many apps are running in the background, you can use this way to force quit other apps in order to free space on iPhone.
If you are talking about iMessage, you should keep reading to learn how to fix the iMessage error.
2. Reactivate iMessage
You should know that it requires that you have activated the iMessage feature on iPhone. It is a bet that you can reactivate it to solve the problems to fix iMessage freezing and crashing problems.
Open Settings on the iPhone home screen.
Scroll down to find Messages.
You can see iMessage on the top, tap it if you have turned it off already.
Wait for a few minutes, and then turn it on through the same steps.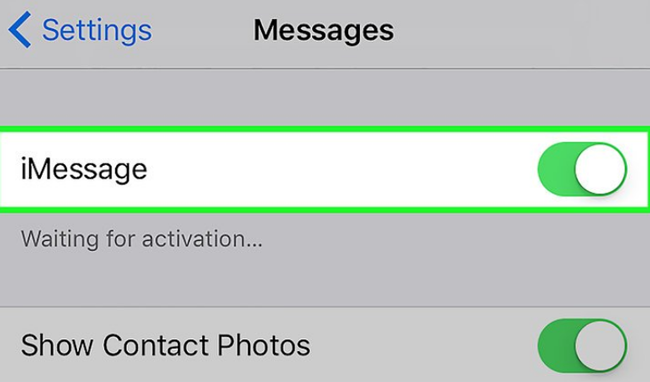 There are something you can learn about reover iMessages if you deleted them from iPhone or iPad.
3. Free Up Messages App Space
You might probably know that the almost full storage will cause some unknown interrupts. Sometimes, you can delete some messages on iPhone to fix this problem.
As you probably know that you can easily slide the messages from right to left, then the options will appear. Then tap the red Delete button to wipe it.
If you don't want to do this one by one, you can try below method.
Open Messages app on iPhone.
Tap Edit on the upper-left corner.
Tap to select the messages you want to remove from iPhone.
Tap Delete on the bottom-right corner.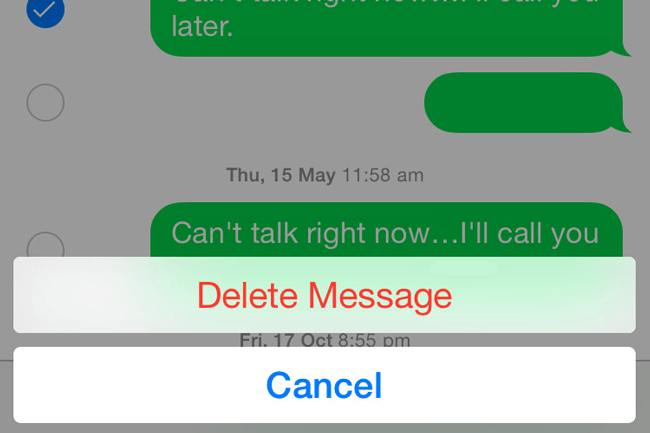 4. Clear iPhone Cache to Free Up iPhone Space
If clear the Messages space can't fix the error for your iPhone, you can also free up iPhone space with a few of clicks to fix iPhone freezes.
Option 1. Restart iPhone
Press and hold the power button until you see the slider.
Move the slider to turn off iPhone.
Wait a few minutes, and then turn it on again.
Option 2. Delete iPhone App Cache
If you just want to clear certain app cache on iPhone, you can follow below demonstration with clear instruction.
Go to Settings.
Scroll down to find the app like Safari.
Scroll down to tap Clear History and Website Data.
Tap Clear History and Data on the pop-up window.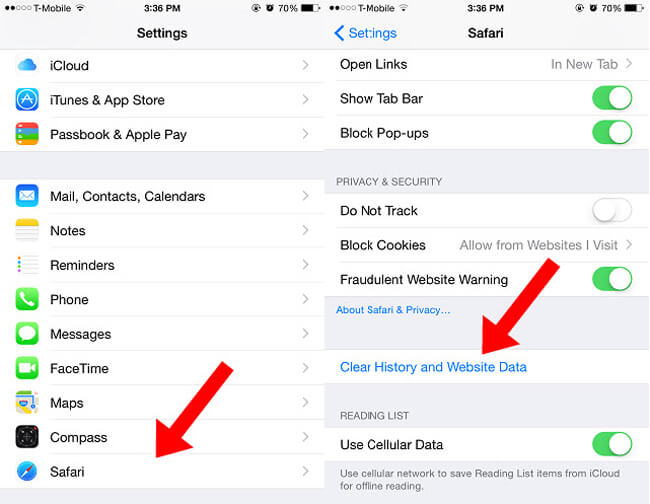 Besides,
If you want to wipe iPhone messages permanently, you can use iPhone data eraser to clear data.
5. Offload Unused Apps on iPhone
You can offload unused apps on iPhone when you are low on storage. Your documents and data will be saved, so the data will be placed back when you reinstall the app.
Go to Settings > General > iPhone Storage.
Scroll down to find the app, which took a large storage on your iPhone.
Tap Offload App, and then tap it again on the pop-up window.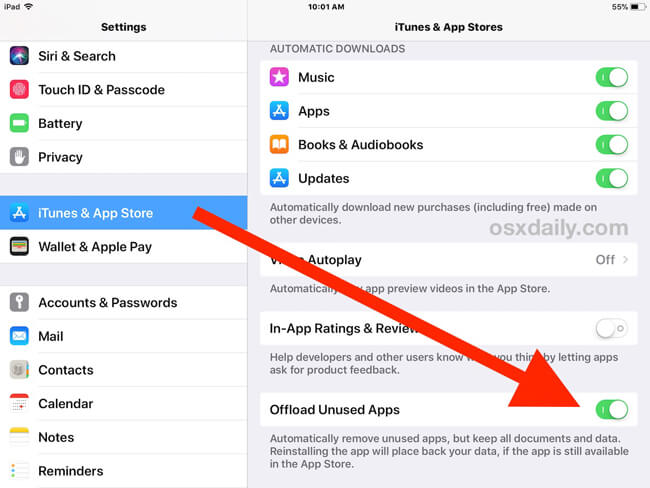 6. Use FoneLab iOS System Recovery
Sometimes, you don't have any workable way to know what happens to your iPhone and how to fix it because you can't get some tools or knowledge at all.
If you want to solve problems on iPhone or iPad without thinking about different professional questions, you need a third-party iOS System Recovery tool, which is called FoneLab iOS System Recovery, to fix iPhone errors for you.
Well,
You might want to know what problems it can fix for you.
Including iPhone keeps restarting, iPhone stuck on DFU mode, iPad can't slide to unlock…
You can begin to use it now as below without any preparation.
Download and install the software on your computer, and then launch it.
Connect your iPhone to computer with USB cable. And then choose iOS System Recovery in the interface.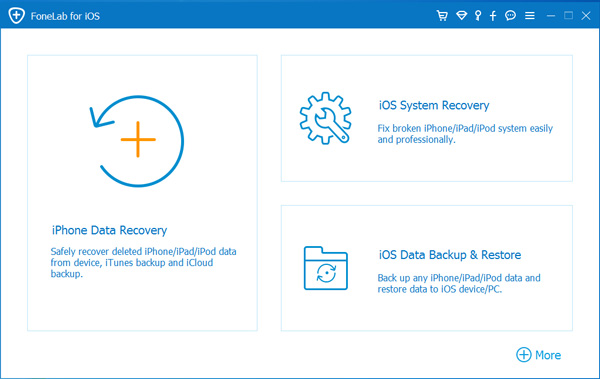 Click Start button when the software detects your device.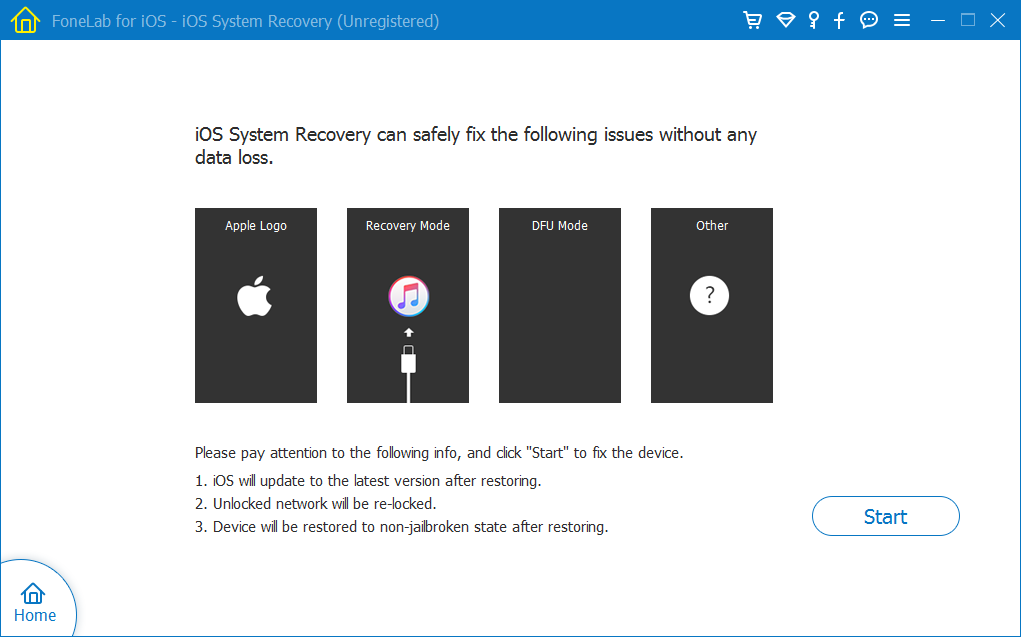 Select the correct information for your device to download the right firmware.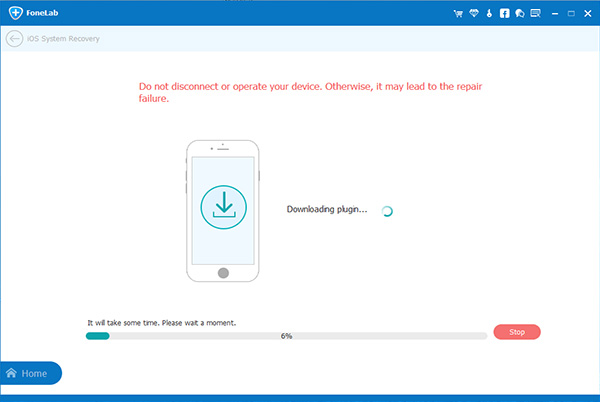 Click Repair.
It does easy to use, isn't it?
Why don't download and have a try now!
Related Articles: