How to Repair iPad FaceTime Not Working
If you and your friends or families are using iOS devices, FaceTime is a great way to connect with them. However, we found that some people reported that FaceTime did not working on iPad sometimes. In this tutorial, we will show you the right way to set up FaceTime on iPad and how to fix it when FaceTime gives you trouble.

1. Set up FaceTime on iPad Correctly
FaceTime is a video chat app pre-installed in iOS for keeping in touch between Apple devices. Briefly, both the send and recipient devices should be Apple devices, if you want to use FaceTime. Moreover, FaceTime requires setup.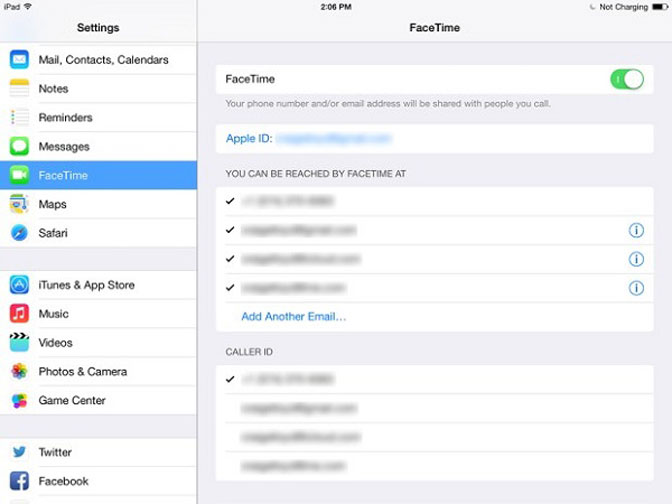 Open the Settings app from your home screen, tap on your name, and go to FaceTime.
Tap Use your Apple ID for FaceTime, and enter your Apple ID and password. Press Sign In to activate FaceTime.
Locate the YOU CAN BE REACHED BY FACETIME AT section, and then enter your phone number or email address.
Finally, toggle the switch of FaceTime to the On position.
Now, you can open your FaceTime app and start using it with your friends and families.
2. How to Fix FaceTime Not Working on iPad
Sometimes, FaceTime is not working on iPad due to various factors. Even if you do not understand why it happened, you can fix the problem with our troubleshooting.
Solution 1: Check Your Network Connection
FaceTime is not working on iPad when your iPad connects to cellular data? Switch to your Wi-Fi network. If it still does not work, perform the steps below.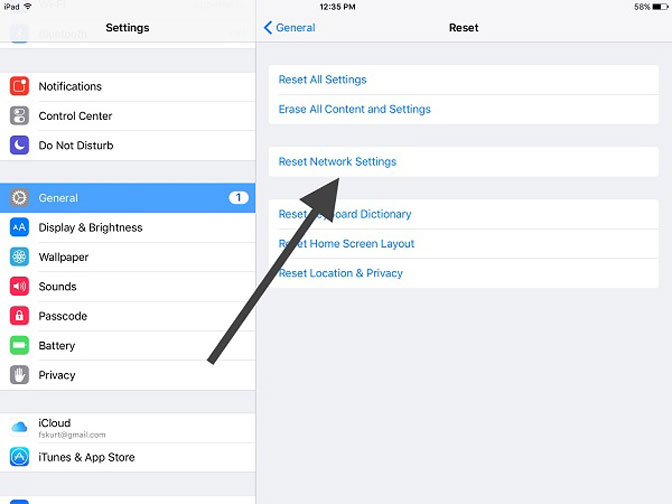 Open the Settings app, tap on your name, and go to General > Reset.
Tap Reset Network Settings and enter your password.
After your iPad restarts, enter your Wi-Fi credential and try FaceTime again.
Solution 2: Update Software
FaceTime is a pre-installed app on iOS. If you are still using the old version of iOS and FaceTime stops working, it is the time to update your software.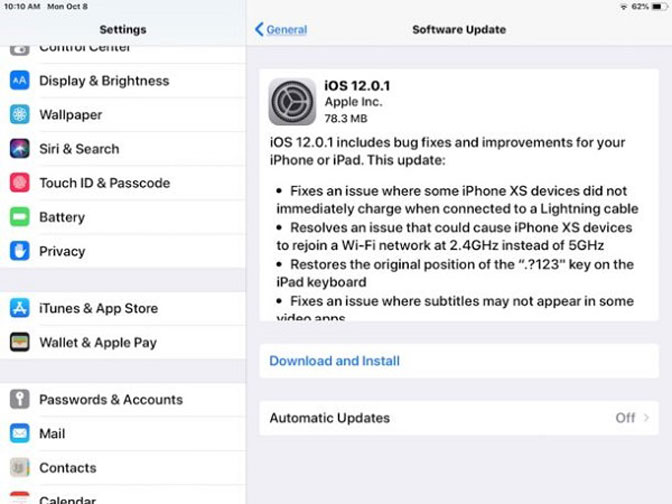 Run the Settings app, tap on your name, and head to General > Software Update.
Make sure your iPad is online and the update will show up if there is one available.
>Tap Download and Install and follow the onscreen instruction to get the latest iOS, which also contains the update of FaceTime.
Now, your FaceTime should work normally.
Solution 3: Re-turn on FaceTime
Sometimes, you may disable FaceTime in the Settings app unintentionally, and then FaceTime stops working on iPad.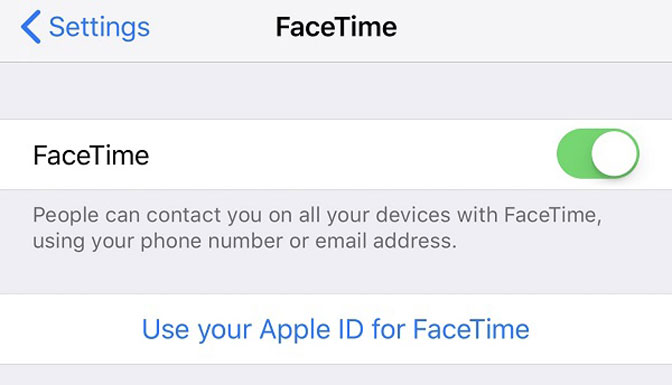 Select FaceTime in your Settings app.
Toggle FaceTime to the Off position and then turn it on again. If it is turned off, simply enable it.
Solution 4: Re-sign in Your Apple ID
After you reset your Apple ID, you have to re-sign in it to each service, including FaceTime. The outdated credential may be responsible for FaceTime not working on iPad.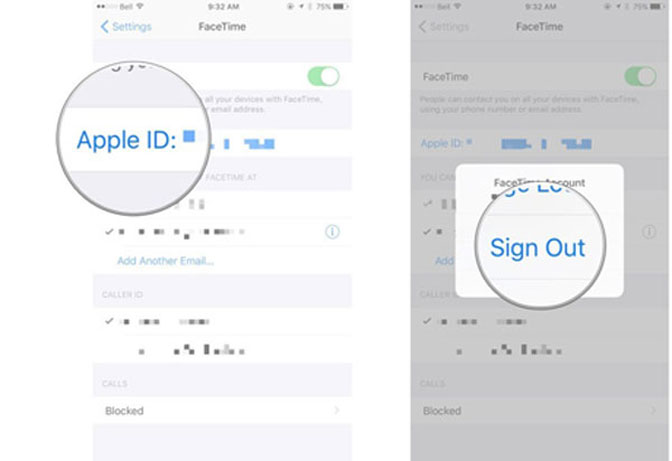 Locate FaceTime in your Settings app, tap your old Apple ID.
When prompted, select Sign Out and confirm it.
Next, tap Use your Apple ID for FaceTime, and sign in your new Apple ID and password.
Now, you can chat with your friends with FaceTime.
Solution 5: Force Restart Your iPad
Force-restart is always an effective troubleshooting solution. It can eradicate various issues that cause FaceTime not working on iPad.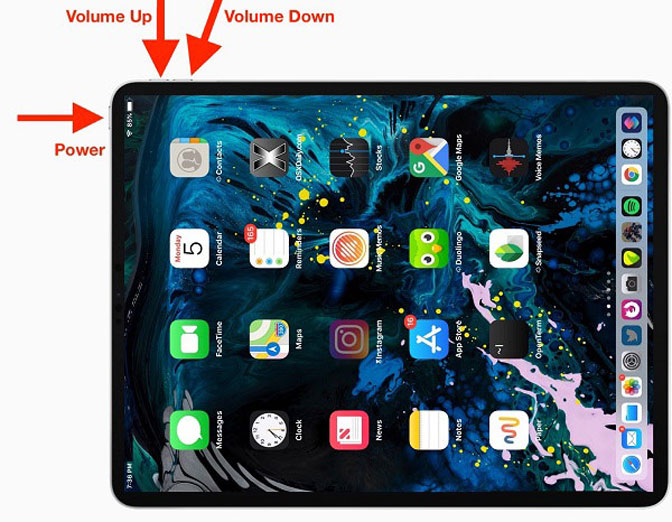 Method 1: Keep pressing the Power + Home buttons at the same time until iPad screen turns to black and then the Apple logo appears.
Method 2: For iPad that does not have the Home button, press and quickly release the Volume Up button, and do the same for Volume Down button. Then hold down the Power button until you see the Apple logo.
3. Ultimate Solution to Fix FaceTime Not Working on iPad
FoneLab iOS System Recovery is an all-in-one solution to fix iPad FaceTime stops working.
Repair your iPad in DFU mode or Recovery mode.
Fix various issues lead to FaceTime not working.
Not damage existing data on your iPad.
Support all iPad running iOS 14/13/12/11/10 or earlier.
How to Fix iPad FaceTime Not Working on iPad
Install iOS System Recovery
Download and install FoneLab to your computer.
Connect your iPad to the computer via a USB cable. Open the program to let it recognize your iPad.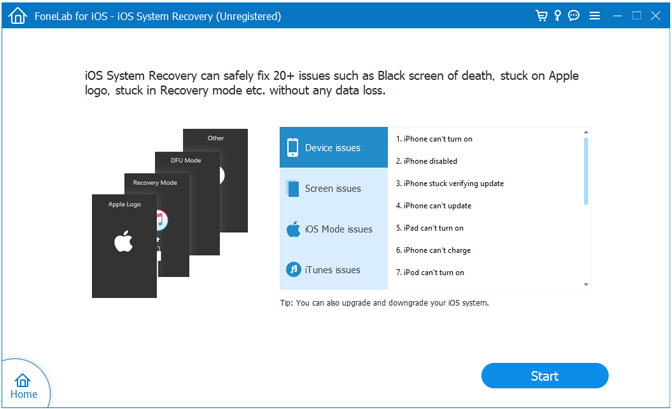 Fix FaceTime Not Working
Select Standard Mode or Advanced Mode based on your need, and click Confirm button. Fill out the format of firmware information and click Repair button to start troubleshooting.
Conclusion
Now, you should understand what you should do when iPad FaceTime stops working normally. For non-tech savvy, we suggest you to try FoneLab iOS System Recovery.
More troubles? Please leave a message below.
Related Articles:

Leave your comment and join our discussion