iCloud Unlock Deluxe Review and Its Best iCloud Unlock Alternative
The iCloud activation lock will stop unauthorized access to Apple phones and devices. If you buy a second-hand iPhone, or you forgot your Apple ID and password, you will be locked out of iPhone. To bypass the activation lock and regain access to this iPhone, you can use iCloud Unlock Deluxe.

What is iCloud Unlock Deluxe? Well, iCloud Unlock Deluxe is also known as iPhone Unlock Deluxe. You can unlock the iCloud account and bypass the iCloud activation lock via IMEI and USB connection. Here are the latest review and alternative of iCloud Unlock Deluxe software.
1. iCloud Unlock Deluxe Review
Is iCloud Unlock Deluxe good to use? If you want to know more about this iCloud unlock tool, you can continue reading and get more details.
iCloud Unlock Deluxe Pros
Use IMEI to unlock iPhone, cellular iPad, and cellular Apple Watch from the disabled iCloud account.
Unlock your iPhone, iPad, and iPod Touch via the USB connection.
Restore your iOS device from a previous file system.
iCloud Unlock Deluxe Cons
There is no official iCloud Unlock Deluxe website. You can find it in a blog.
The success rate of iCloud activation lock removal is not high.
Your personal information may suffer from leakage while using iCloud Unlock Deluxe.
The iCloud Unlock Deluxe download package contains bundleware.
It takes much time to download iCloud Unlock Deluxe and complete its setup process.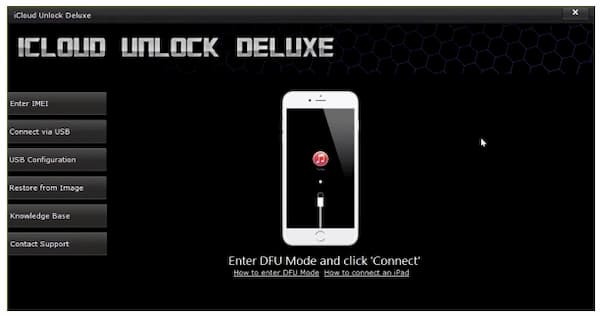 2. iCloud Unlock Deluxe Alternative
As you can see, iCloud Unlock Deluxe is unsafe and difficult to use. If you are looking for an iCloud Unlock Deluxe safe alternative, you can take a look at FoneLab iOS Unlocker. You can safely bypass iCloud activation lock with easy steps. The well-organized interface and easy-to-use options are friendly to beginners.
Even though you meet any problem, you can get fast email support to solve the problem. In a word, FoneLab iOS Unlocker does a better job than iCloud Unlock Deluxe in reliability, functionality, and security.
Remove iCloud and Apple ID account without a password.
Unlock a disabled, locked, broken and unresponsive iPhone.
The iCloud removal software works with Windows 10/8.1/8/7/XP/Vista and Mac OS X 10.7 or above.
Fully support the latest iPhone 12 and iOS 14.
Safe, clean, and easy to use.
Free download, install and launch FoneLab iOS Unlocker. Choose Remove Apple ID on the main interface.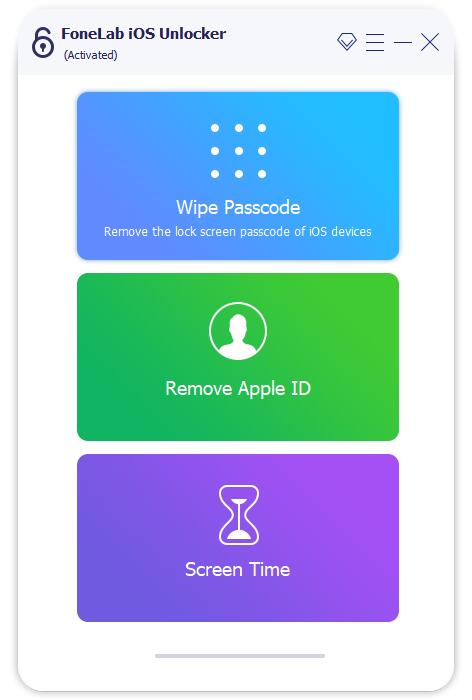 Use a lightning USB cable to connect iPhone to your computer. Tap Trust on your iPhone to allow the permission of the iCloud Unlock Deluxe tool alternative.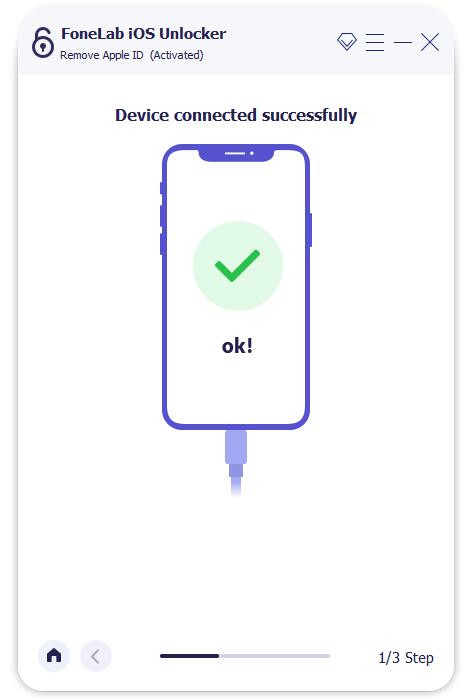 Click Start to remove Apple ID and iCloud account from your iOS device.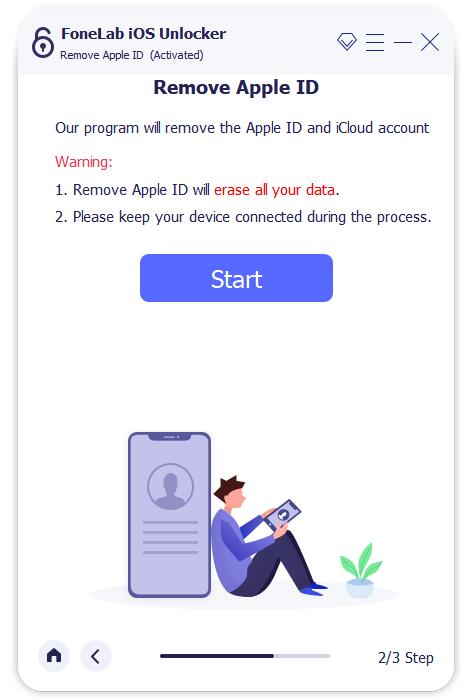 If you have enabled Find My iPhone before, you need to go to the Settings app. Choose iCloud and Find My iPhone to turn it off. As for iOS 11 and earlier versions, you need to choose General, Reset and Reset All Settings in the Settings app instead.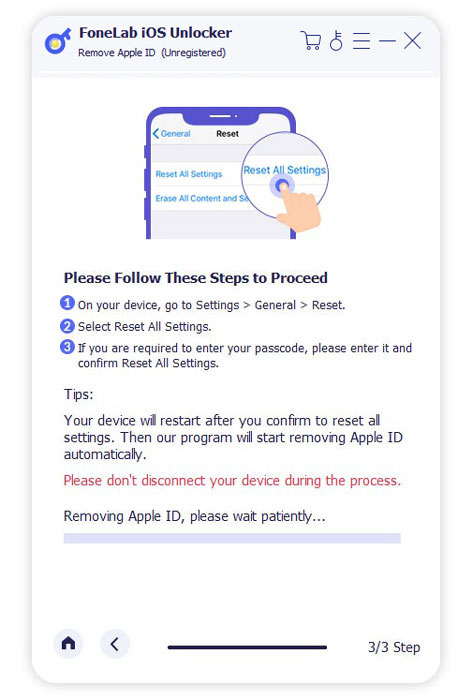 When you see "You have unlocked your device successfully!", you can click OK on the screen. Disconnect iPhone and unlock your iCloud account successfully.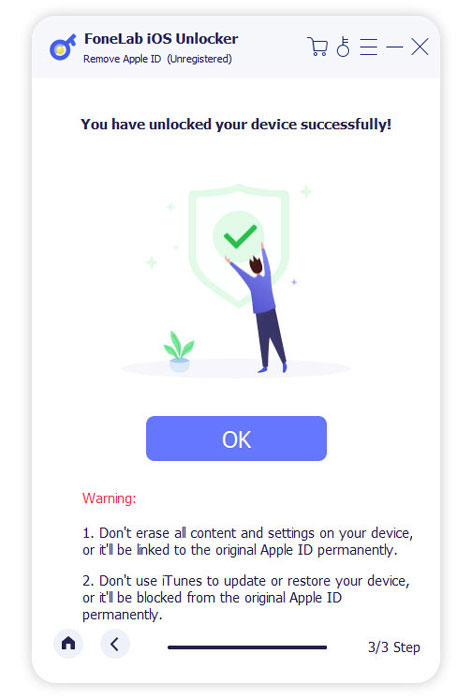 3. FAQs of iCloud Unlock Deluxe
Where to download iCloud Unlock Deluxe?
You can download the iCloud Unlock Deluxe exe or zip package from its blog, However, the iCloud Unlock Deluxe for PC and Mac download is complicated. You need to subscribe to the iCloud Unlock Deluxe YouTube channel first. Enter your email address into the required place. Because it will send you the iCloud Unlock Deluxe download link through email.
However, even though you click the link for iCloud Unlock Deluxe free download, you must install iCloud Unlock Deluxe with bundled programs at the same time. Those malicious programs will change your computer's settings without any notification. From then on, your computer pops up ads all the time.
How to use iCloud Unlock Deluxe?
Download and install iCloud Unlock Deluxe software on your computer. Use a USB cable to connect iPhone to your computer. Choose Connect via USB on the iCloud Unlock Deluxe screen. Wait for about 5 minutes to complete the iCloud unlocking process. iCloud Unlock Deluxe will reboot iPhone and upload a bootloader to your iPhone. Confirm your ownership of this iPhone. At last, choose Install to remove the iCloud activation lock from your iPhone.
How much does iCloud Unlock Deluxe cost?
You can see iCloud Unlock Deluxe freeware on some download websites. This is not a free service. Even though you try many times, you still cannot download iCloud Unlock Deluxe full version, not mention to iPhone iCloud unlock. To some degree, iCloud Unlock Deluxe is a kind of time-wasting.
In a word, there is no iCloud Unlock Deluxe direct download link. the most possible result is that you install many other useless apps instead of the iCloud Unlock Deluxe software. but don't worry about that. You can get the best iCloud unlock software alternative to iCloud Unlock Deluxe here. Just free download FoneLab iOS Unlocker and have a try right now!
Related Articles:

Leave your comment and join our discussion