The Easiest Way to Fix iPad Error 1671
When I intended to update my iPad mini with iTunes, I got a message that informed me an iTunes update error had occurred (Error Code 1671). And my iPad could not be restored neither! What can I do to resolve this problem? Thanks a lot!
iTunes, an application that produced by Apple, has been dedicating to iOS device management, media player, media library and radio broadcaster. It can not only help users manage their iOS device data, but also enable users to back up and update their device, or even perform iTunes restore to get back the lost files. However, nothing is perfect, and so neither is iTune. Many users may have already encoutered this or that error in iTunes with their mobile devcie before, like iPhone error 4013 (sometimes called iTunes error 3014), 4014, 3194, 4005, 9006, 14, 9, 21, 29 etc, which can be really annoying. Today we will focus on iTunes error 1671 on iPad or iPhone. First of all, you should get to know what iTunes error codes 1671 is and when it will occur before we discuss about the solution of it.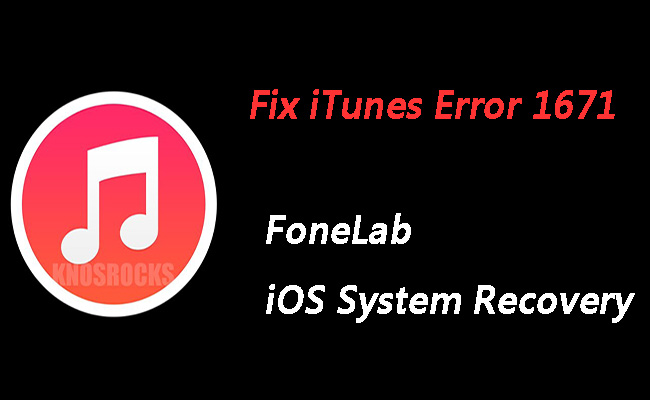 Common Reasons that Are Responsible for Error 1671
Apple said there might be some third-party security software that may cut off the connection of iTunes to Apple's server or to Apple devices. So iTunes error 1671 may occur when you are going to sync, back up, update or restore etc with Apple's server or with any Apple devices via iTunes.
The device is running with an outdated operating system or the installed iTunes is not compatible with the device.
iPad error 1671 can be due to an unstable connection between iTunes and iOS device by a too slow USB HUB.
It may be too many USB contollers connected to the computer at the same time.
Antivirus software has become outdated or has been infected by viruses.
Easiest Way to Fix Error in iTunes without Data Loss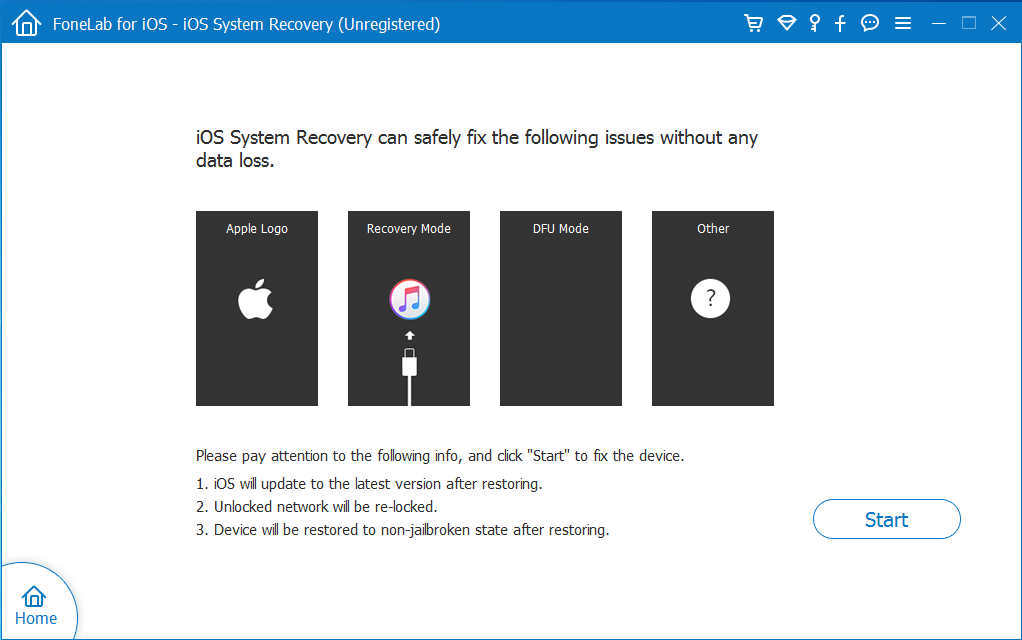 iOS System Recovery
FoneLab - iOS System Recovery - Fix iPhone/iPad/iPod from DFU mode, recovery mode, Apple logo, headphone mode, etc. to normal state.
iTunes error sometimes can be easily fixed by simply updating the iTunes to the latest version so as to make sure that it is compatible with the iOS. If simple update is not working, then you can uninstall the current iTunes and reinstall the latest version of iTunes on your computer. When it still doesn't solve the problem, FoneLab iOS System Recovery can do you a favor. It is the best and easiest way to fix any iOS system issues and bring your device back to normal without any data loss. With the help of this reliable iOS system repair software, you can unlock disabled iphone,fix black/blue/white/red screen of death on iPhone, iPad or iPod, iOS device stuck in recovery mode/DFU mode, or reboot loop, disabled iPhone, and etc. Let's now check how this software works to fix system issues.
Step 1: Download and install the program to your Windows or Mac OS computer with above link accordingly.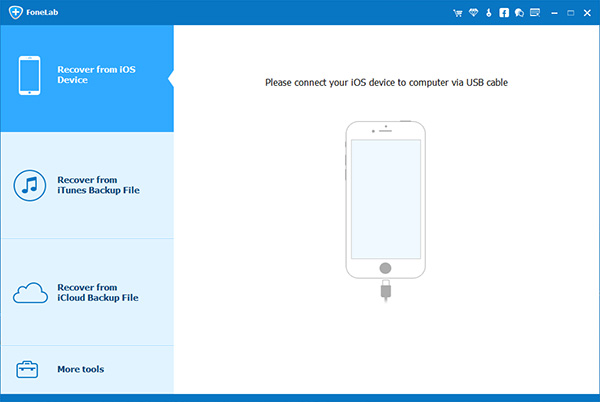 Step 2: Connect your iPad to the computer when the installation is done. Choose More tools and iOS System Recovery feature after the software detected your device.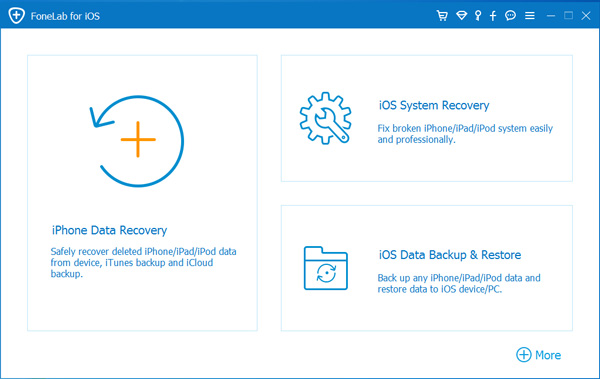 Step 3: The software can detect the connected device is in abnormal state like: iPad stucks on Apple logo, Recovery mode, DFU mode, iPhone black screen, etc. and it will ask you to click the Start button to get started.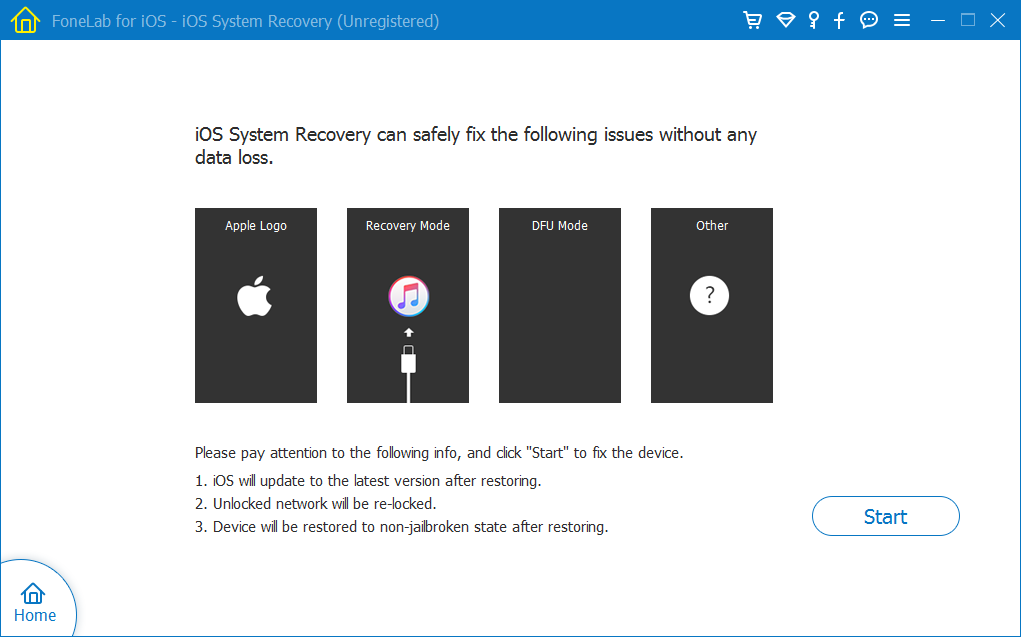 Step 4: You will have to download the firmware for your device in order to make it normal. So You will be asked to confirm the information of your iPad. Click Repair if it is correct, but if not, select the exact information manually before repair. After that, let the software completes the downloading.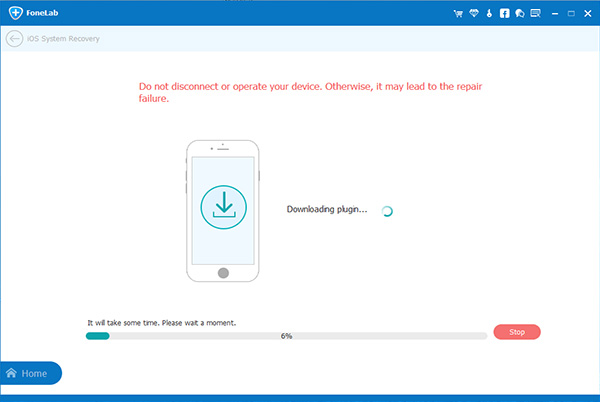 Finally, iTunes must be working fine with your iPad. You are free to sync, back up, update, or restore with iTunes by now. There is no difficulty at all to use FoneLab, all you need is only a few clicks. Whenever your device is hanged for iTunes errors, apply this software to take it to normal.
Related Articles: