Recover Android Data Now
Recover the lost/deleted iPhone data including photos, contacts, videos, files, call log and more data from your SD card or device.
How Do I Block Unwanted Text Messages on My Samsung Galaxy

Posted by
szeki
/ Feb 07, 2021 09:00
We text and receive texts with our Samsung galaxy every day. However, receiving annoying spam texts is also haunting us in these days. Those messages, such as SMS phishing, harassing text or promoting messages are annoying and useless to us. Blocking messages or filter the content received on our Samsung galaxy is an effective way to avoid spam messages. But the most frustrating part for us is such messages seem unstoppable sometimes. So, in this post, I am going to tell you several ways of blocking these irrelevant or inappropriate messages that you don't want to receive on your Samsung galaxy.

1. Block Text Messages on Samsung via Settings
Most Samsung galaxy have internal settings that allow blocking unwanted messages. If you are trying to avoid harassing messages but do not have access to a computer or occur any installation then you may consider taking this option to block any specific numbers you know.
Step 1Tap on Message.
Step 2Tap on the three dots icon on the left top of the screen.
Step 3Select Settings.
Step 4Press on Block numbers and messages.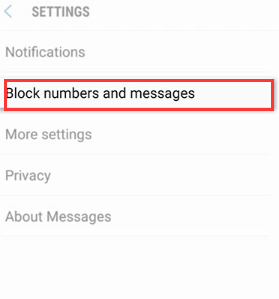 Step 5Tap on Block numbers.
Step 6Enter the number you want to block and hit the + icon or add number from your contact list by tapping on Contacts.
Then you will no longer receive any message from these numbers.
By the way, you can tap on the — icon to unlock the numbers.
2. Block Text Messages on Samsung via Conversation
Alternatively, you can block text from the conversation that you would like to block.
Step 1Tap on Messages.
Step 2Go to the conversation you want to block.
Step 3Tap on the three dots icon on the left top of the screen.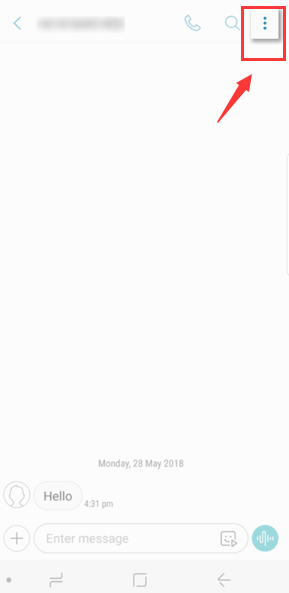 Step 4Select Block number.
Step 5Confirm block by tapping on OK.
3. Block Premium Messages
Premium messages refer to special programs that require an additional fee to subscribe usually came from short code numbers with five or six digits long. Premium messages cost per message or you may elect to have a monthly subscription that covers incoming messages from the service.
So how to block premium messages? You must first unsubscribe from the messaging service.
Step 1Find a message that came from the service and write down the short code from which it came.
Step 2Text stop or cancel in the conversation of the message and send it.
Step 3If you receive a confirmation of cancellation, you need to ask your mobile service provider to block premium texts on your line.
4. Block Text Messages on Samsung via Text Blocker Apps
If the options mentioned above are not working or have not got the spams under control well and you are still receiving them. You may need to consider upgrading your text-block tool. I think the most effective solution is to download a spam text blocker app on your Samsung galaxy. There are couples of the program available for Samsung galaxy to aid block spam messages. All of them can be download from Google play.
Top 7 Text Blocker Apps
1. Textra SMS
The app features SMS blacklisting to block incoming messages from specific contacts.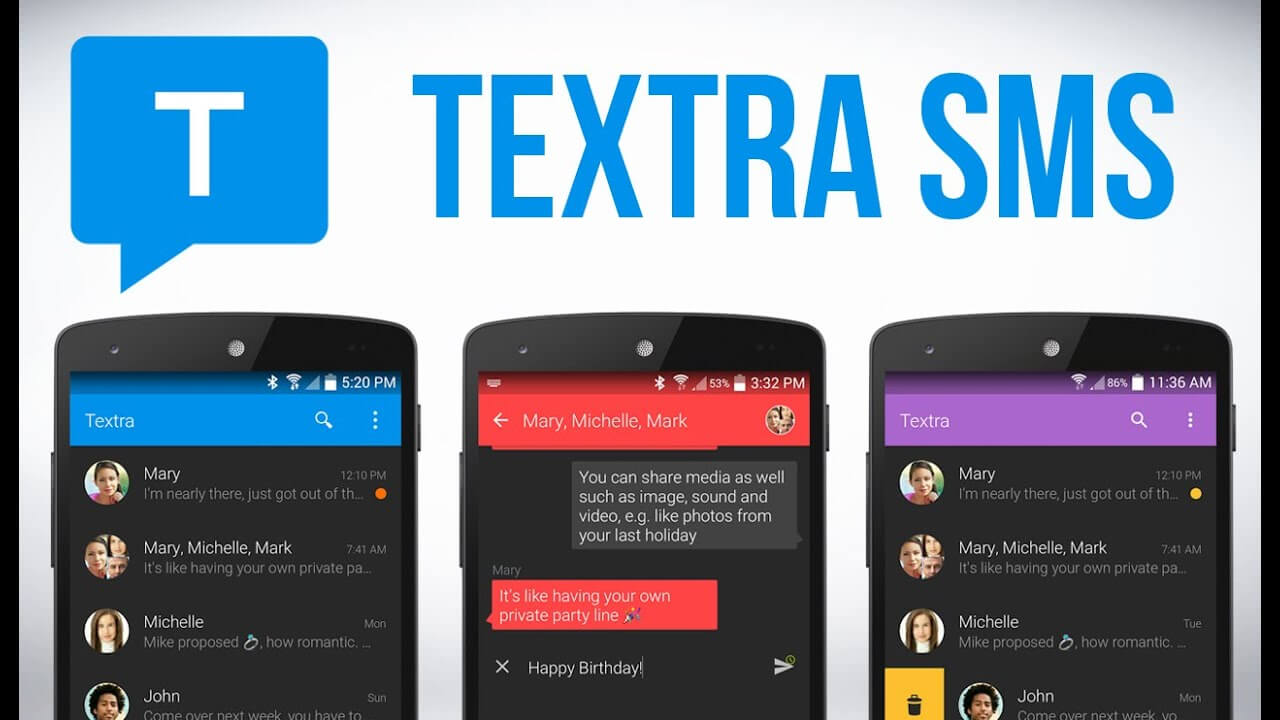 Step 1Long-hold any contact in the Textra conversation list screen .
Step 2Tap on the three dots icon on the top right of the screen and select Blacklist.
2. Handcent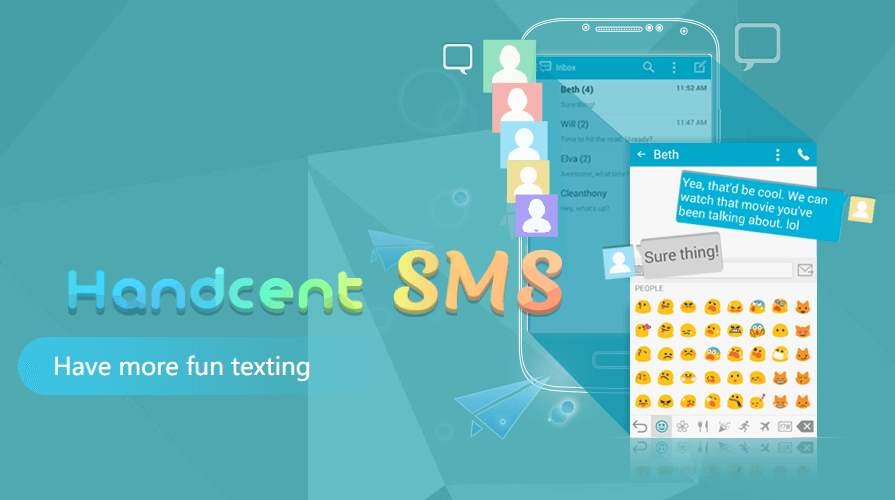 Step 1Select the menu at the upper left corner on the main interface, and switch from Inbox to More.
Step 2Choose Settings and scroll down and select Manage blacklist.
3. GO SMS Pro
Go SMS users can blocklist contacts even without making an account.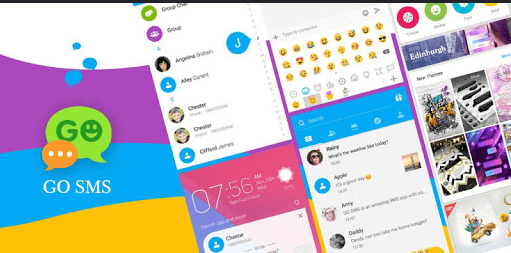 Step 1Go to Settings and locate Advanced.
Step 2Down to Security settings, then tap on Manage blacklist.
4. Key Messages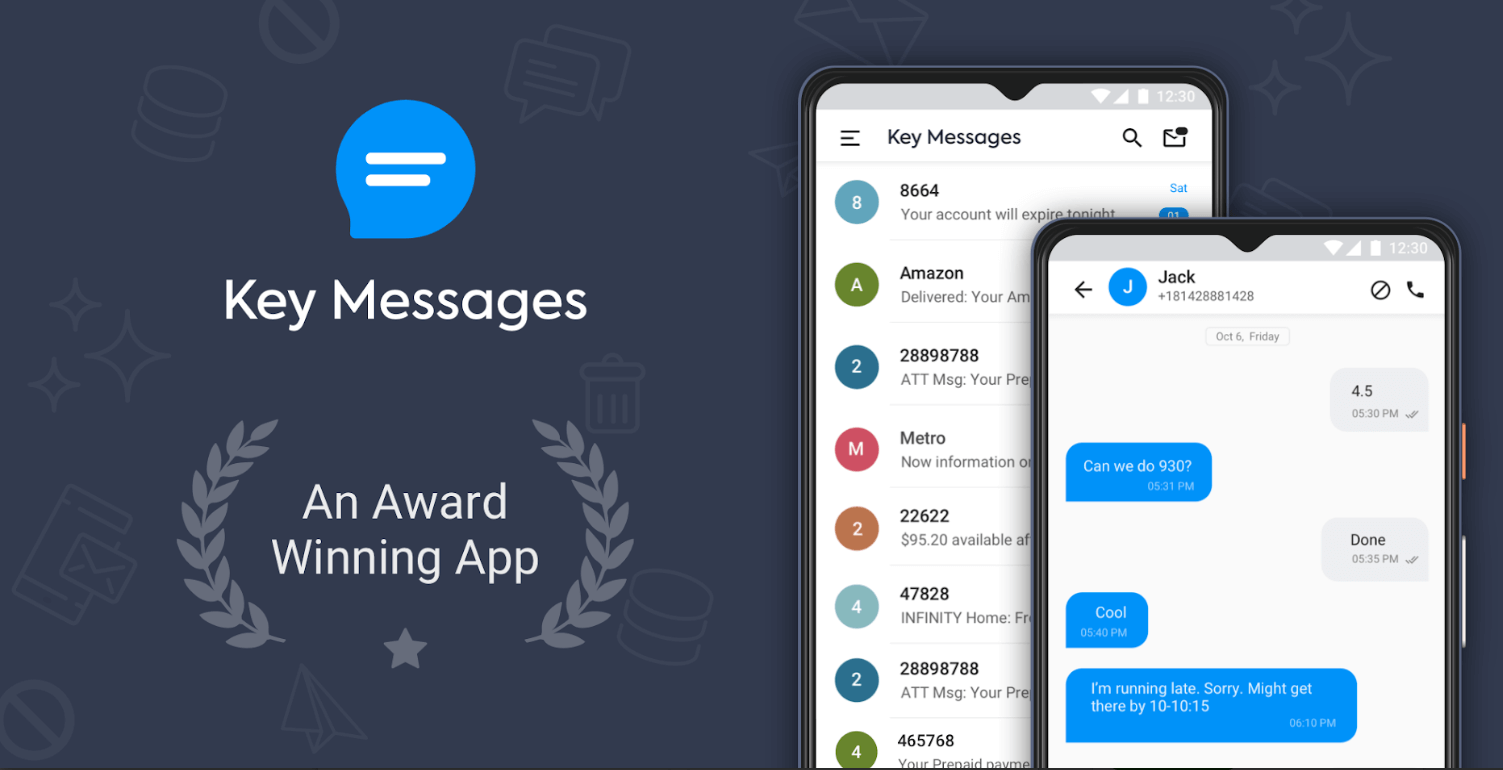 Step 1Go to Settings.
Step 2Choose Block & Allow List under Blocking.
5. Chomp SMS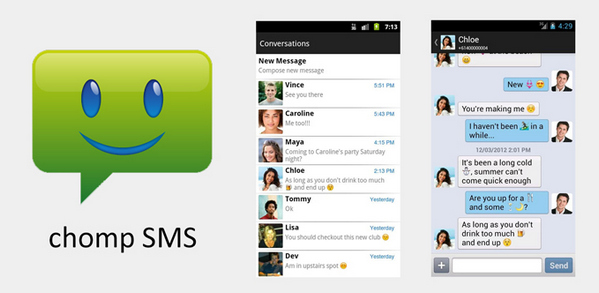 Step 1Tap and hold the screen over a message from the number you want blocked.
Step 2A menu will appear, select Block.
6. Pulse SMS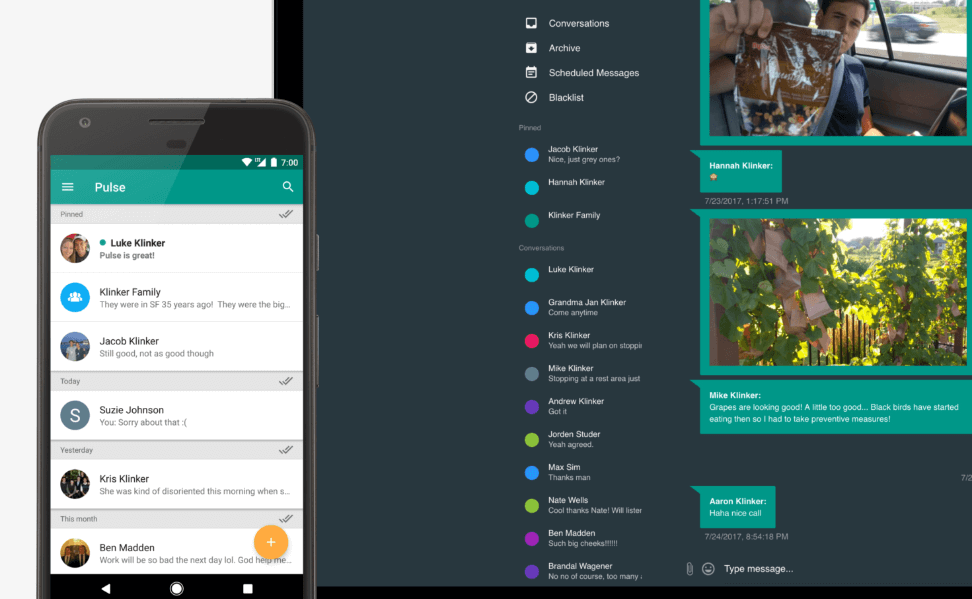 Step 1Open the navigation drawer.
Step 2Select Blacklist.
7. Easy SMS Blocker
Step 1Go to the navigation drawer, and tap on Rules.
Step 2Select one of the rules you like to be matched to block texts.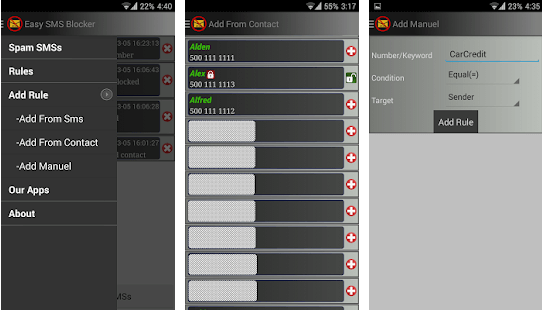 With most of these text blocker apps listed above, you can choose the one as your will.
However, I believe the best way is to nip something in the bud — to keep your phone number in safety and security all the time.
If you need to recover your blocked texts on Samsung , FoneLab Android Data Recovery is the best choice.

FoneLab for Android
With FoneLab for Android, you will recover the lost/deleted iPhone data including photos, contacts, videos, files, call log and more data from your SD card or device.
Recover photos, videos, contacts, WhatsApp, and more data with ease.
Preview data before recovery.
Android phone and SD card data are available.