[Troubleshooting] How to Fix An Android Phone When Stuck on Samsung Logo
Hi, I need someone's help. I took a nap after working and my phone was just fine laying there. I had an app running to dim the screen. But when I woke up, my phone was stuck at the black screen with Samsung Galaxy logo on it. I tried to reboot the phone, but my Samsung phone won't turn on all the way as it should. Any suggestion about it? Thanks in advance!
It is not too common of an issue with Samsung phone stuck on loading screen. But it does happen every once in a while. You may not know why your Android phone won't turn on all the way like it should?

Why it boots up to the Samsung boot logo then gets frozen?
1. Reasons Why Samsung Stuck on Logo Screen
Or what the reason that causes your device stuck in Android boot loop?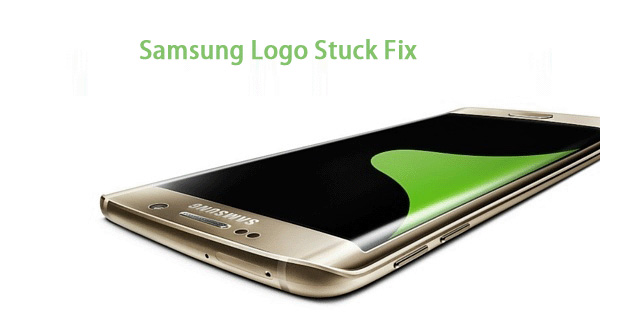 Here are some possible reasons for your reference.
Software Bugs – bugs in the software can cause the problem. But bugged software can be solved by updating the software.
Software Manipulation – Android software can be easily manipulated and customized, but sometimes it may go wrong when we try these customizations and result in an endless boot loop.
Stuck after An Update – you may also face the problem of being stuck in the boot loop if a software update does not complete properly. This is why it is necessary to have enough battery to avoid the update being cutout.
Virus Attack – many apps have malicious codes and virus which can make your device act abnormally. To avoid this, make sure that all apps are downloaded from Google Store and have a anti-virus software on your phone.
Defective Memory Card – a bad memory card can be a problem that leads to your Android phone stuck in the boot loop.
2. Recover Data from Samsung Phone Stuck in Logo with FoneLab
You have other options to fix Samsung phont stucks on logo, please read the following solutions.
Step 1Remove the battery of Samsung phone, and then reinstall it again. Wait for minutes, and then you can try to restart it.
Step 2Press and hold Volume down and Power buttons at the same time for 20 seconds to force restart your Samsung phone.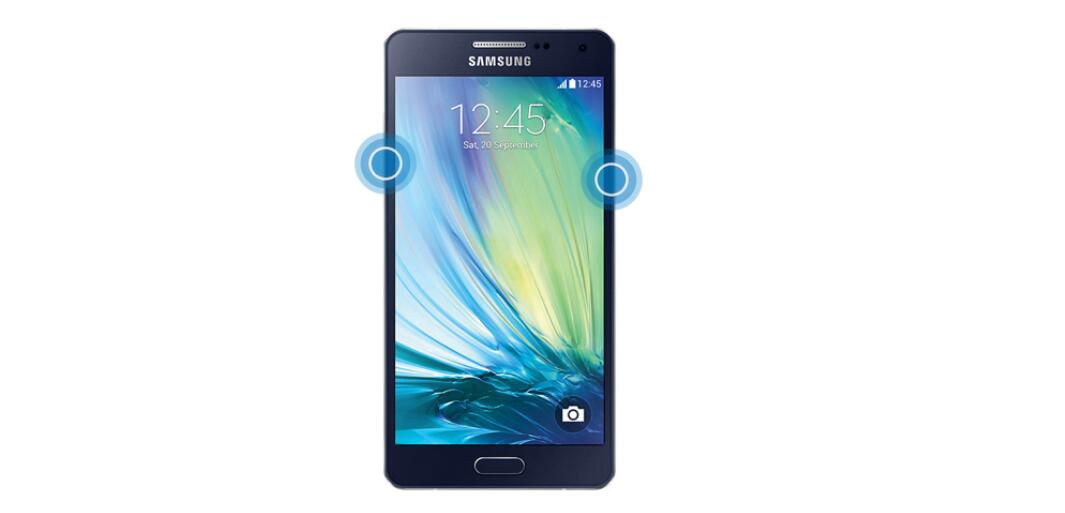 Step 3Try FoneLab if above-mentioned ways are not available for you. It helps you fix some disabled problems for Samsung without data loss.
3. Fix Samsung Phone Stuck on Logo
Either a soft reset or a hard reset can force the phone to restart normally, but you must also understand that it is difficult to confirm whether you may lose the data or not after doing that.
So I strongly recommend using a third-party tool to help you resolve the issue instead. FoneLab Broken Android Phone Data Extraction is powerful enough to fix Android device stuck on any frozen screen issue like galaxy tab black screen of death, and boot loop to normal.
Besides,
It can also help you extract broken Android data like contacts, photos, SMS, videos, audio, documents, etc. from the device directly. The supported models include Samsung Galaxy S, Samsung Galaxy Note and Samsung Galaxy Tab.
You can get the free trial version to have a try now.
Step 1Download and install the program on your PC with above link (Only Windows version is available now). Then the program will automatically launch when it is successfully installed. Choose the Broken Android Phone Data Extraction section on the interface afterward.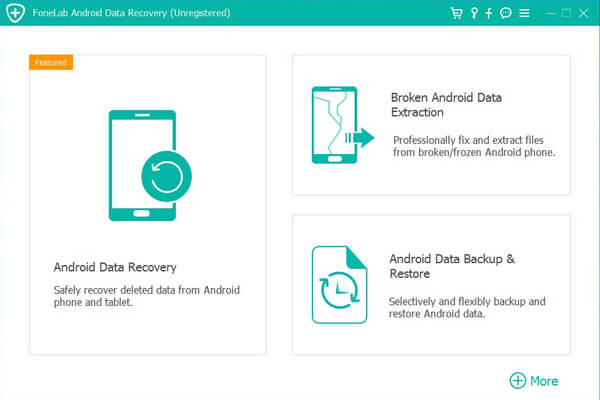 Step 2Connect your Samsung device to the computer using a USB cable. If your Android device stays in broken screen, black screen or non-responsive screen, or you can't enter password or touch the screen, click the left Start button.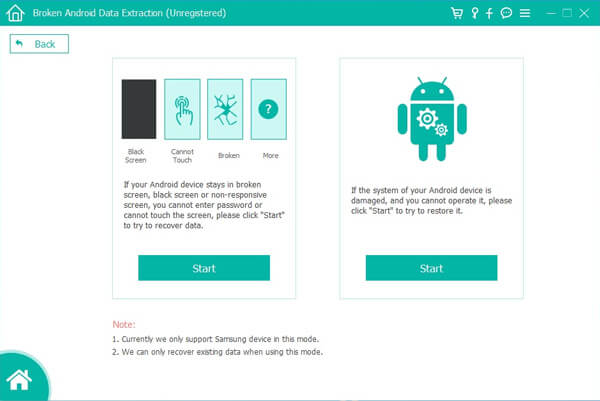 Step 3Select the device's name and model from the list. Make sure that you choose the correct information of your Samsung Galaxy phone or tablet. Then click the Confirm button to move on.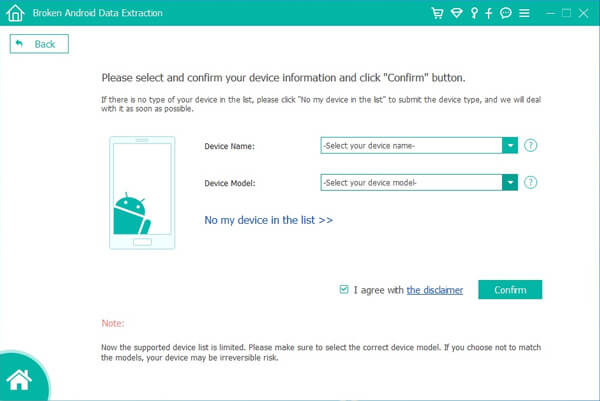 Step 4If the system of your Android device is damaged, and you can't operate it, click the right Start button instead. Then you will get the below window. Select the situation that your Samsung is in.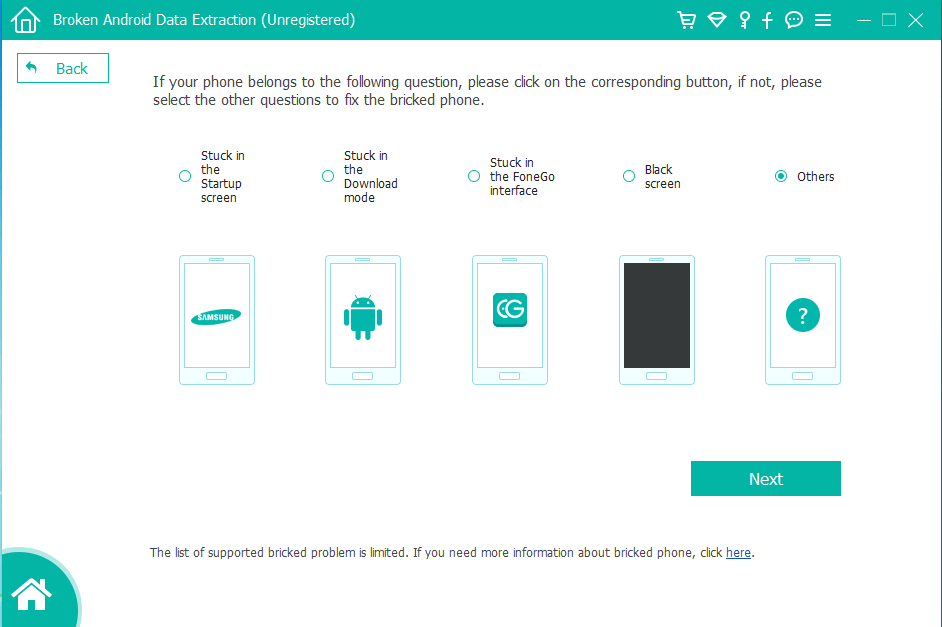 Step 5Follow the on-screen guide to enter the Download mode. Power off your device - Press and hold Home + Power + Volume Down buttons for a while, and use the Volume Up key to select the download mode option.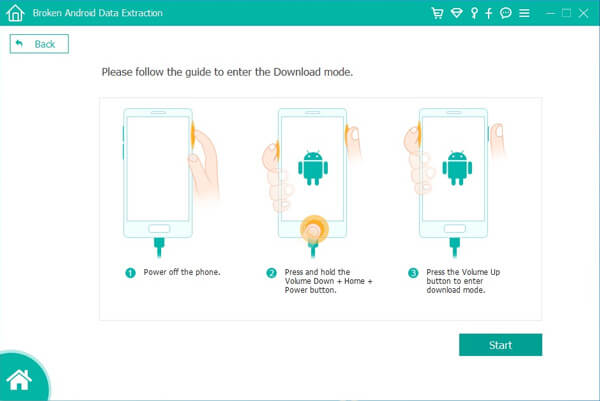 Step 6The program will start to download the matching recovery package in order to repair your broken Android system. Once it is done, you are able to access and recover your data.
As you can see, FoneLab allows users to recover data from disabled Samsung, such as Android phone stucks on logo, boot loop, black screen, etc. It is easy and safe to use.
Besides, it can also fix cracked android screen and bypass galaxy s4 lock screen.
Why not download and have a try now!