Transfer iOS Data Now
Transfer your data from iPhone to computer easily.
How to Share iTunes Playlist with Others

Updated by
Boey Wong
/ April 12, 2021 18:00
If you want to transfer your music from iTunes to another computer or share playlist which are of your favorite songs for a party, a session at the gym, or for your commute with your friends and family. An efficient way to do this is exporting your iTunes playlist. You can use the playlist export and import functions to move a playlist from your iOS device to your computer iTunes Library.
Sharing iTunes music may be a very hard task for some people who have no idea about how to share the playlists to others at all. However, there are actually a lot of ways to share playlists. Despite of iTunes does not let you share your playlists with anyone, but you are allowed to export iTunes playlist file and then import the file to another iTunes Library or application or you can set the playlist as a gift published on iTunes Store so that any one can reach it. What's more, I am going to share you the best way which allow users to export iTunes playlist and share with other people without any restrictions. Now I am going to discuss all those ways through this article.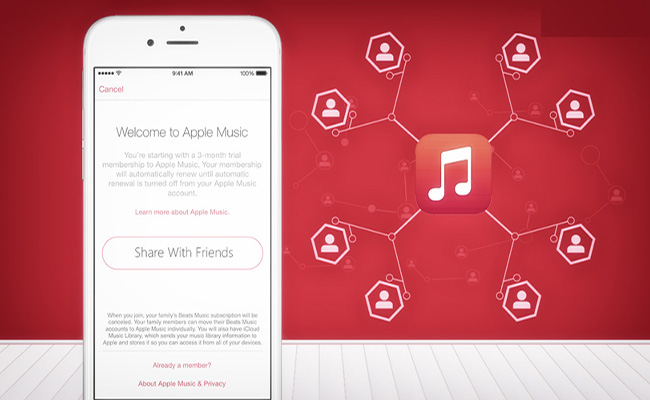 Way 1: How to Share a Playlist on iTunes
It's easy to import music to iTunes, but it can be a tedious work to make a specific playlist. So after going through all the hardship successfully to get some awesome playlists, you would definitely love to share them with friends, family and lovers. Now let's check it out how to do it.
This is one of the easiest ways to share iTunes playlists without any hassle provided the steps mentioned below are:
Step 1Click on the Playlist icon sitting on the iTunes sidebar and select the needed playlist to begin with.
Step 2Go to File – Library – Export Playlist. Then the selected playlist will be exported as a XML file.
Step 3Give a file name for your exported playlist in the Save As section and click the Save button.
Step 4The people whom you want to share the playlist with should go to File – Library – Import Playlist to get the shared playlist.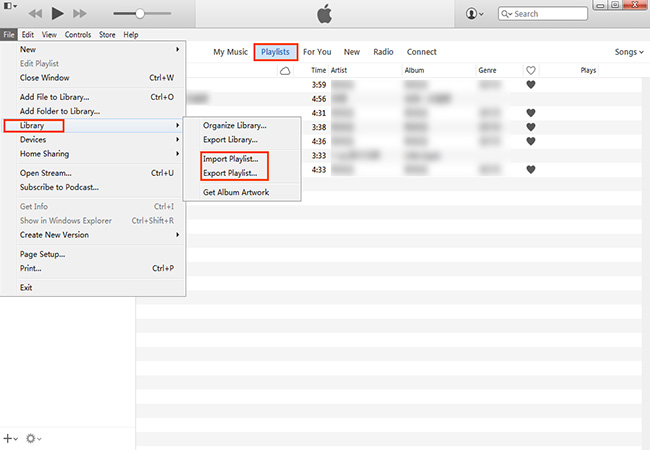 Way 2: How to Share Playlist as a Gift
You can also share the contents of your favorite playlist with a friend through sending it as a gift but limited to what's available on the iTunes Store. Click the small arrow icon to the right of the name of the selected playlist. Then you will get a dialog asking whether you want to give this playlist or publish it on the iTunes Store. But please notice that if your playlist contains any album-only songs, the process will stop and you will fail to share. If you can give the playlist you created via this method, I am sure your recipient will be very happy.
Way 3: How to Share playlists using FoneTrans for iOS
The fastest and best way to share your iTunes playlist is using an iTunes alternative tool, FoneTrans for iOS, an iOS data management. This is the only way which enables you to share your iTunes playlists without iTunes. Besides, you can do a lot of other things with the help of FoneTrans. For example, you can backup your files with it including photos, SMS, media, playlist and contacts. You can transfer songs and playlist to your computer and any other device using FoneTrans for iOS.

FoneTrans for iOS
With FoneTrans for iOS, you will enjoy freedom to transfer your data from iPhone to computer. You can not only transfer iPhone text messages to computer, but also photos, videos and contacts can be moved to PC easily.
Transfer photos, videos, contacts, WhatsApp, and more data with ease.
Preview data before transferring.
iPhone, iPad and iPod touch are available.
Step 1Download and install the program with above link on your computer first. Then connect your iOS device to PC.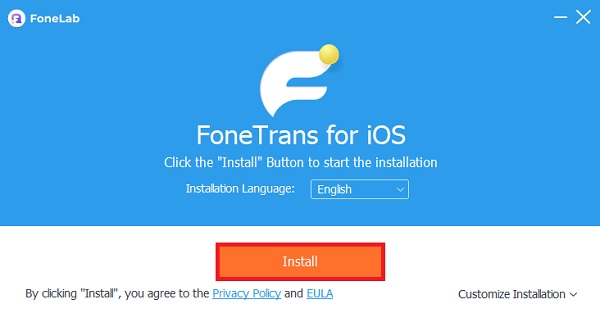 Step 2Wait for the software to detect your device and you will get as blow window showing result once it is recognized. Click Playlists and then click Export to – Export to PC or Export to iTunes Library to save the playlist with songs attached on your computer.
With FoneTrans for iOS, you can not only share iTunes playlists easily, but also you can share photos, movies, contacts and more files without any limitation. Why not download this software on your computer, it is definitely worthy to own it.