Top 10 SMS APK APP on Android in 2016
10. Go SMS Pro APK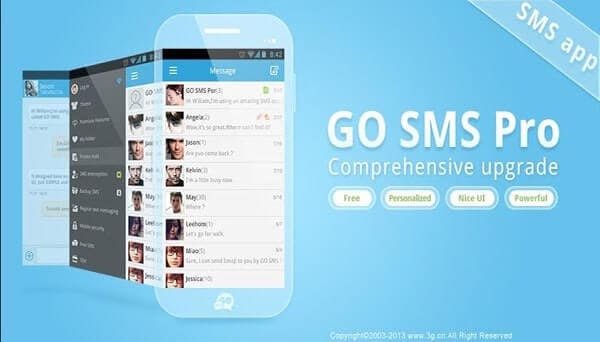 Go SMS is an excellent replacement for your phone's default SMS app. You can not only send text messages, but also images, videos and voice messages. Apart from that, the app enables to schedule, backup and restore SMS, pop up message notifications, pin important conversations to the top of your inbox, add a brief delay to your texts so that you can correct mistakes and categorize messages from strangers that are not in your address book.
Pros & Cons
Pros:
Specially focused on privacy and security.
Close enough to stock messaging app to make it very easy to use.
Customize your messages with different themes, fonts and photos.
Cons:
No overall app lock.
Appearance is a touch boring.
Download Go SMS Pro APK
9. Cooee Messenger APK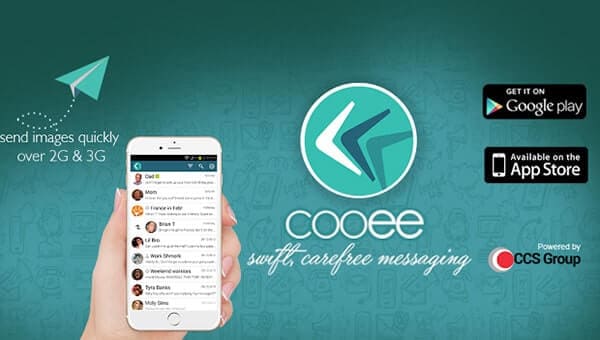 Cooee Messenger is probably the fastest messaging app in the world. You are able to share any type of files within seconds to your friends and family. For example, send pictures in a snap, even through 2G networks! With its compression algorithm, it helps user save on bandwidth (data usage) and memory usage, without compromising the quality of the pictures on your mobile devices. The most impressed function is that you can even send messages to non-smart phones!
Pros & Cons
Pros:
Great user interface and works extremely fast!
Quality of image is quite good.
Cons:
Can't see the typed smiley while typing.
Download Cooee Messenger APK
8. Chomp SMS APK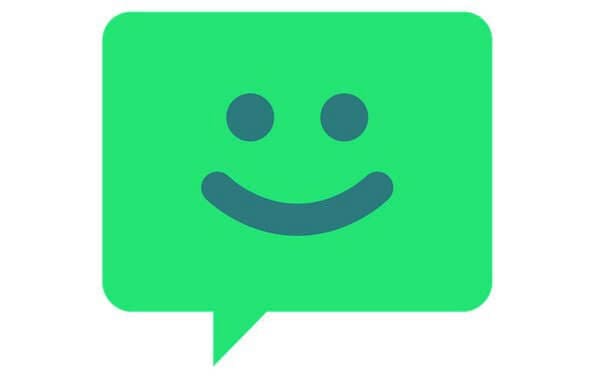 If you want a third party SMS app which can give you more privacy, Chomp SMS is your best choice. Lots of cool features including passcode app lock, privacy options, blacklisting/SMS blocker, signatures, chat-style bubbles, contact pictures, scheduled SMS sender (like reminders or birthday wishes), backup, quick reply popup even when the phone is locked, multi-select pictures from Gallery, Dual SIM, better MMS, group messaging and many more.
Chomp SMS is absolutely free and doesn't require users to purchase anything to run this app. It's a worth to have messaging application for Android users.
Pros & Cons
Pros:
Highly customizable and good looking.
Simple and intuitive to use this messaging app.
Many options to choose from for background, themes, and keyboards.
It uses very little battery.
Cons:
Download Chomp SMS APK
7. Handcent Next SMS APK
Handcent Next SMS is the most customizable and powerful SMS messenger app. It is packed with features including theme support, built-in spell checking, password protection for individual conversations, group chatting, and so on. You can backup your texts as well. what's more interesting is that you are able to send beautiful ecards to celebrate important dates or special festivals. Moreover, this app contains blacklisting, search functionality for SMS and MMS, and enables users to send broadcast emails.
Pros & Cons
Pros:
Quick reply popup window even shows over lock screen.
Excellent customization features.
Cons:
Download Handcent Next SMS APK
6. Evolve SMS APK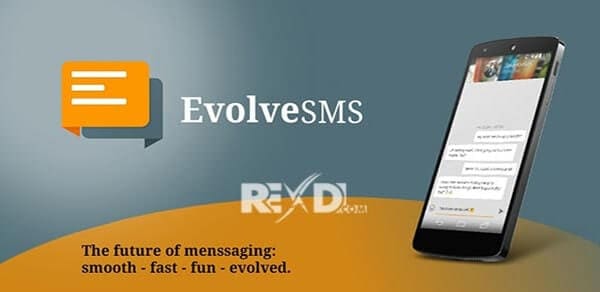 Are you complaining on switching between conversations is awkward? Then I highly recommend you to try Evolve SMS, the creator of sliding messaging. The combination of using the side panel to list conversations and swiping left or right to switch between them is just plain convenient. Evolve SMS provides a huge list of available themes that user can download to give their messages a more personalized look. Users are able to send pictures, video, contacts, audio and GIFs without a problem with this app.
Pros & Cons
Pros:
Very nice layout.
User can add signature in the messages.
You are able to swipe between conversations.
Cons:
Unable to delete individual messages.
Has Lag or crashes sometimes.
Download Evolve SMS APK
5. Google Messenger APK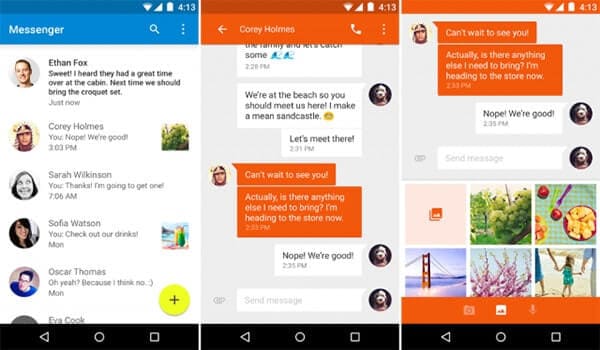 Google Messenger is a communication app which is super intuitive to use. You can not only send and receive SMS and MMS messages with your phone, but also from your wrist, because Google Messenger is now compatible with Android wear devices for example, the Huawei Watch. This app lets you take pictures with its nifty popup camera viewfinder, upload a photo from your Gallery, add an emoji, create voice messages, and share your location to your contacts.
Pros & Cons
Pros:
Extremely clean and simple interface with contrasting bold color accents for each individual contact you are texting.
Quick reply from notification, no need to leave the current app you are in.
Cons:
Doesn't work in horizontal view.
Download Google Messenger APK
4. Share Via SMS APK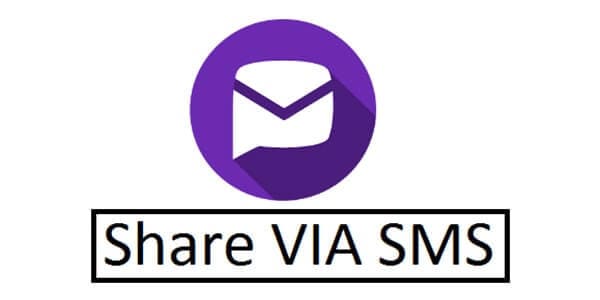 Share Via SMS is a messaging application that let you text, share images, voice and audio to your friends and family without using any internet or data bundle. SVS (Share Via SMS) uses its unique trademark technology to package large files into chunks of SMS for optimum file transfer speed. With this app, you no longer need the internet to share your stuff, all you need is SMS. I think this is pretty cool.
Pros & Cons
Pros:
Support for Dual SIM devices.
No internet required.
Friendly battery life.
Cons:
It has number limit of SMS required by image.
Share Via SMS APK
3. YAATA SMS APK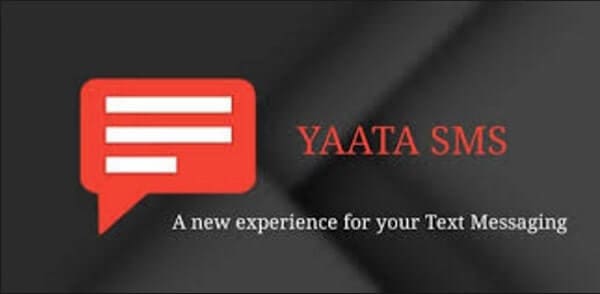 What YAATA SMS impresses me most is that it has so much to offer. It is no exaggeration to say that this is a perfect application, even with a lot of thrilling features, this app has to offer the size under 4MB.
YAATA SMS is not just a typical messaging app, it has the option to save delivery time of delivery report for both SMS and MMS. Delay send can be cool for multiple conversations. Backup and Restore settings are available in YAATA, so you don't need another app to back up your messages. There are actually too many features to list here. Grab this app on your device and feel how powerful, and reliable the app is.
Pros & Cons
Pros:
No dumb, pointless thing cluttering up the app.
Insanely full featured messenger app. It has everything you want in a messaging app.
Cons:
Some colors and icons look horrible, it takes time to configure the app to make it look right.
Doesn't support Doul SIM devices.
YAATA SMS APK
2. WhatsApp Messenger APK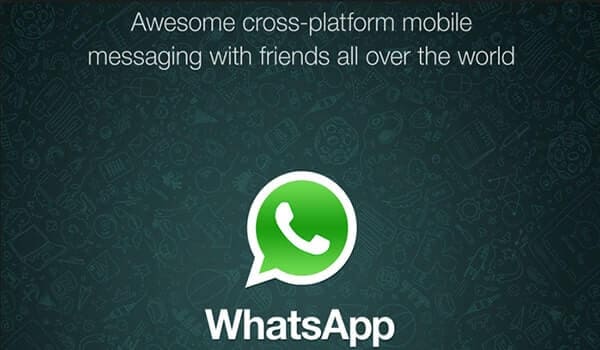 WhatsApp Messenger is a SMS app available for Android and other smart phones which uses 3G or Wi-Fi to message with others. With this app, you can share location, exchange contacts, custom wallpaper, custom notification sounds, landscape mode, precise message time stamps, email chat history, broadcast messages and MMS to many contact people at once. Are these functions attractive to you enough?
Besides, you don't even bother to have PIN or username, because your phone number does, and integrates flawlessly with your existing phone address book. It's incredibly convenient to communicate with friends and family using WhatsApp.
Pros & Cons
Pros:
WhatsApp works with phone number, don't bother to remember another PIN or username.
No need to log in or out, with push notifications, it is always on and always connected when 3G/Wi-Fi is available.
Cons:
No response happens sometimes.
WhatsApp Messenger APK
1.Textra SMS APK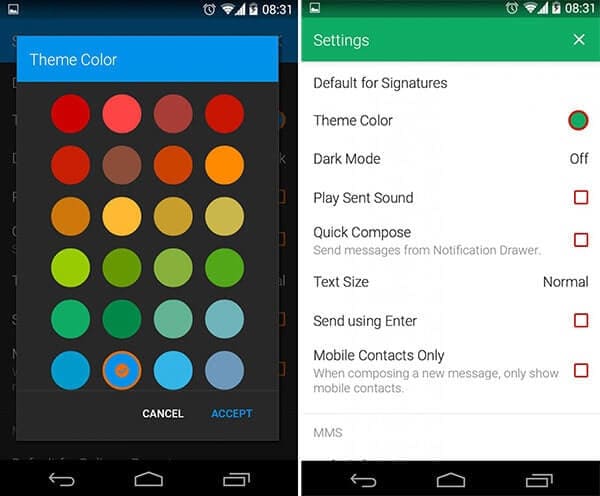 If you are not satisfied with the standard messaging app that came on your Android phone, you would like to replace it with other messaging apps. Textra SMS is one of the best SMS Apps, beautiful, feature rich, simple and fast. It has a very good looking, providing more that 100 material design theme, bubble & app icon colors. Dark, light & auto-night modes, 6 bubble styles, scheduled SMS & MMS, quick reply popup, awesome MMS group messaging, quick voice memos, 21 text sizes, GIFS, auto video & picture compression and many more. Most importantly, all these features are free forever. Textra SMS received warmly welcome by all users, get this outstanding SMS app on your phone and customize your own messaging style.
Pros & Cons
Pros:
Beautiful looking.
Quick reply pop up, users are able to reply immediately by tapping on the notification.
A bunch of free great features and take care of your MMS needs as well.
Cons:
When screen blinks, Textra window appears even if users want to write a message from third party app.
Textra SMS APK