Recover Android Data Now
Recover the lost/deleted iPhone data including photos, contacts, videos, files, call log and more data from your SD card or device.
How Do I Use Samsung Kids Mode

Posted by
szeki
/ Feb 07, 2021 09:00
It happens now and then that your children deleted some important files on your device, or you receive a bunch of charge bill messages when they are dude-fussing with your phone or playing games on it. With Samsung Kids Mode, you can prevent this from happening again. It is available for both phones and tablets.

Guide List
1. What is Samsung Kids Mode
Samsung Kids Mode is a safe mode that is suitable for kids, setting up a separate child-friendly home screen and amuses the children. By controlling the permission with a PIN code, the mode can protect your files from being erased by your kids. Both
Key Features of Samsung Kids Mode
My Phone: Kids can make calls to people who are on the contact list defined by parents.
My Camera: Kids can take pictures and use stickers.
My Gallery: Kids can view pictures and videos that allowed by parents.
My Browser: Kids can browse safe sites that allowed by parents.
There is even a game that encourages the creative and logical thinking of the children.
2. How to Use Samsung Kids Mode
On Samsung devices released after April 2014 running Android 6.0 onwards, Kids Mode can be downloaded from Galaxy Store.
Step 1Open Galaxy Apps, and search for the Kids Mode.
Step 2Install and then open it..
Step 3Allow Kids Mode to access your phone.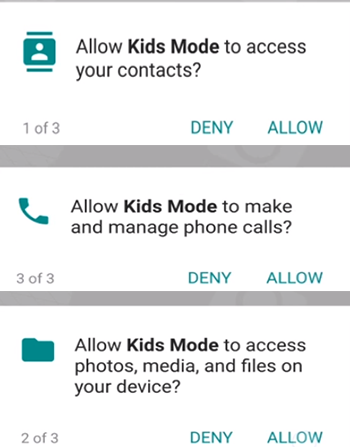 There might be an internal update, you need to tap on INSTALL.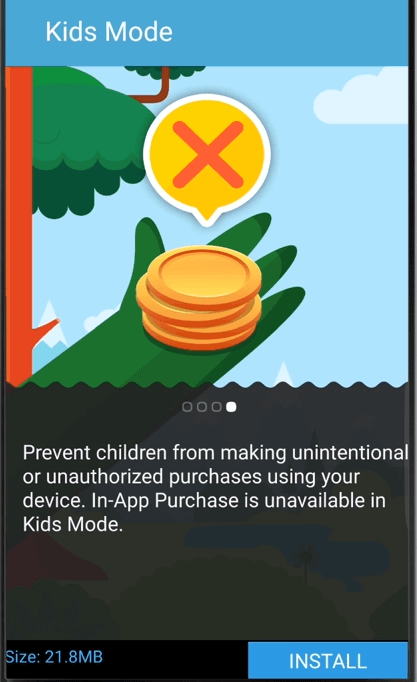 Step 4Create a PIN code (ensure your kids can't guess it).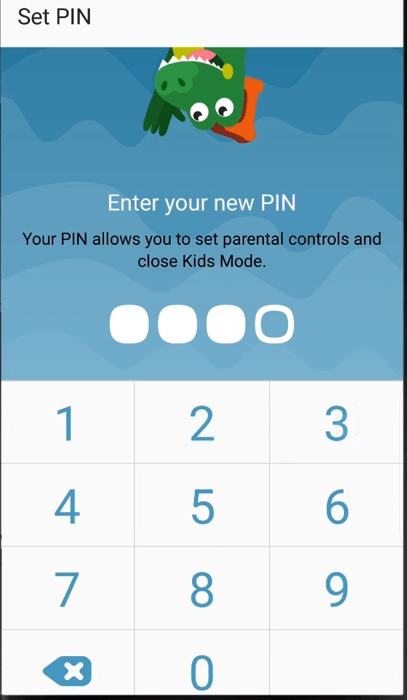 Step 5Add your child profile.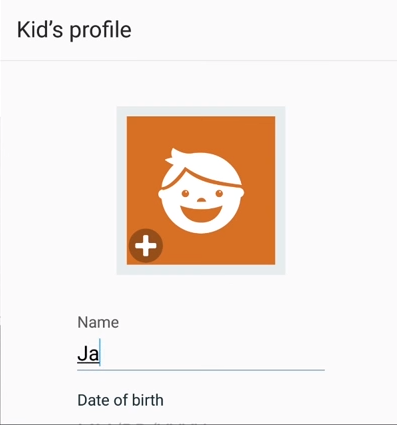 Step 6Tap Next, then you can add contacts from your direct list of contacts and choose the apps.(these are the contacts and apps that your kid allowed to communicate with and use).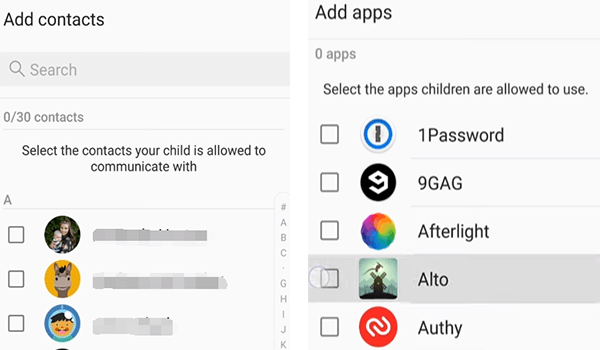 Then you should access the Kids Mode.
You can access settings, create children's profiles, set daily playtime limit and add contacts, etc. in Parental Controls, which you can access by tapping the setting icon at the left corner of the screen.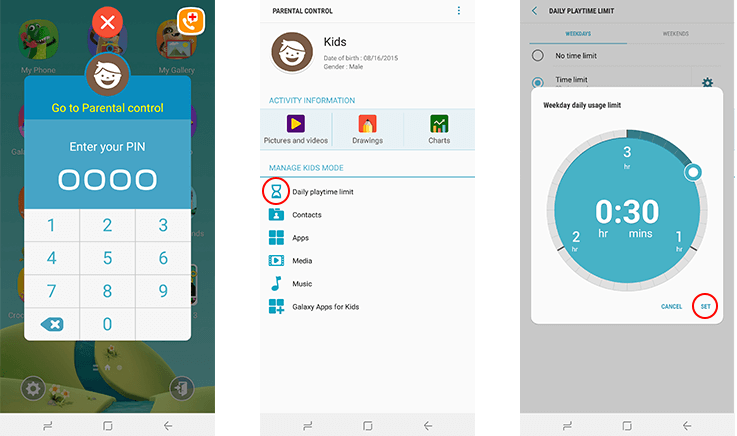 You can set further restrictions on the use of the Kids Mode and change your PIN or revert to default Kids Mode settings.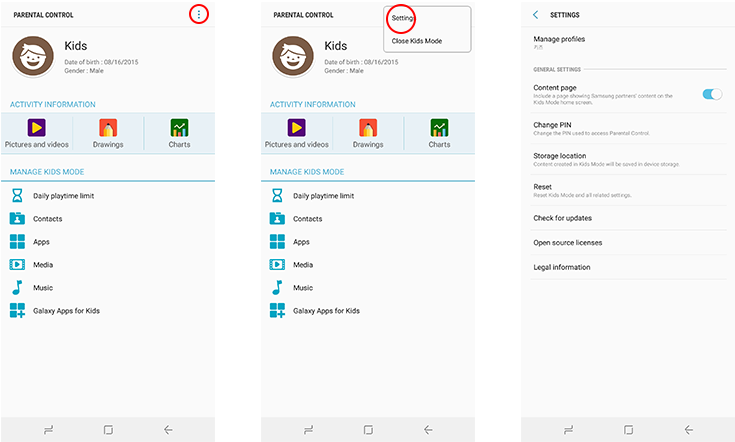 Tap the setting icon at the right corner of the screen then you can quit out of the zone.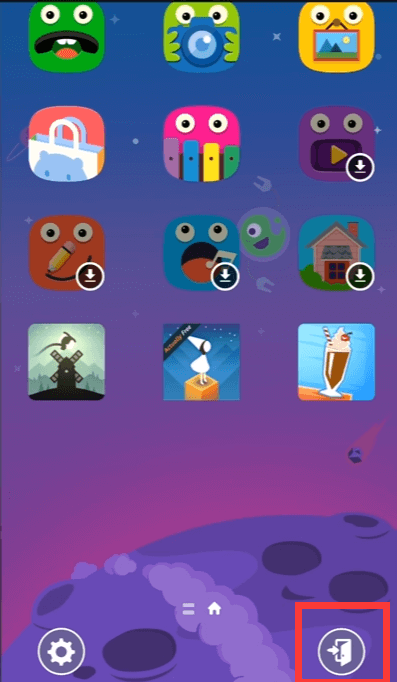 On Samsung devices running Android 9.0 or newer, Kids Mode is titled Kids Home preinstalled and can be accessed from the drop-down menu.
Step 1Pull down the notification panel and slide it to the left, then tap on Kids Home and touch Start.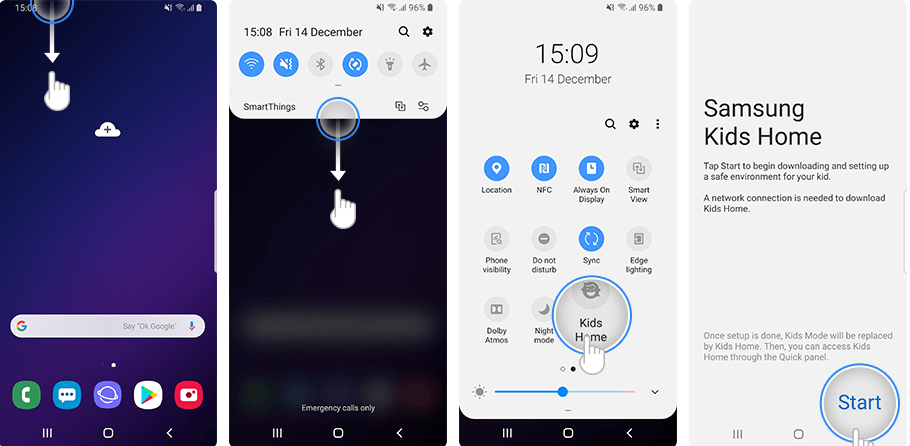 Step 2Then the welcome interface will appear, and tap on Next.
Step 3Enter a new PIN (the default PIN is 0000), then the Kids Home screen will appear.

You need to download apps by tapping the native app icon on the Home screen for the first time use.
Tap on More Options at the top right of the screen, and select Parental Controls,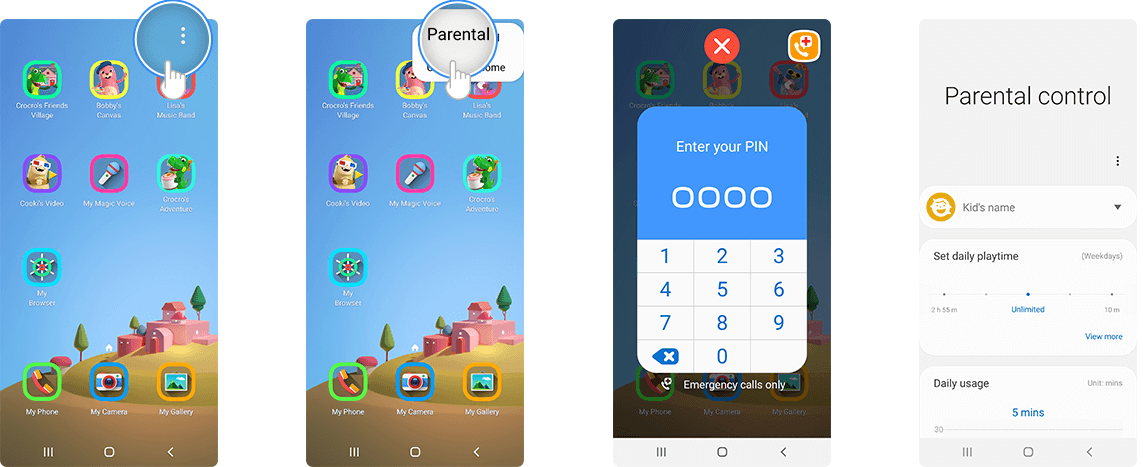 then you are able to:
1. Add your child's profile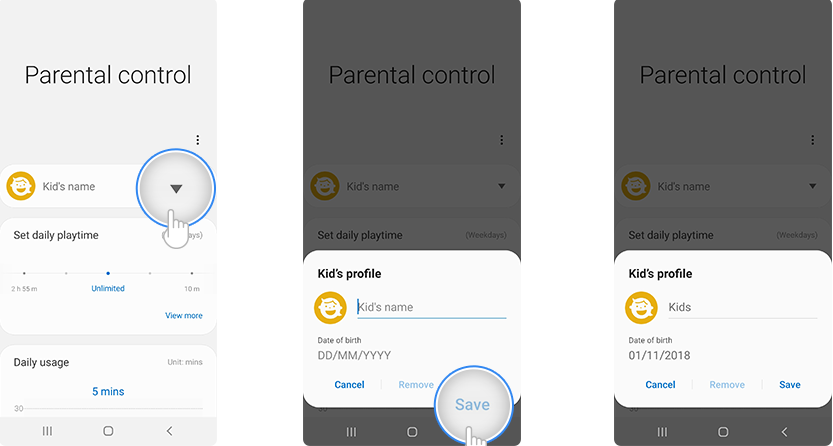 Note: You can add profiles of six different children at the same time.
2. Set playing time limits.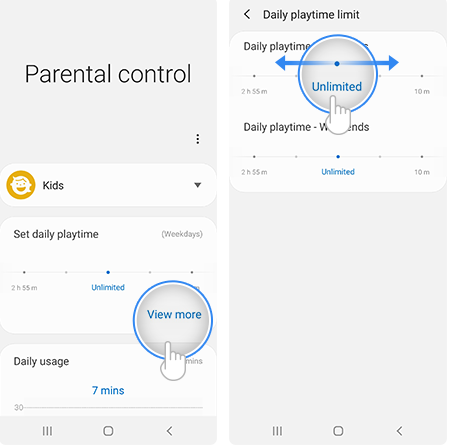 3. Add contacts & audio file and allow app& media file access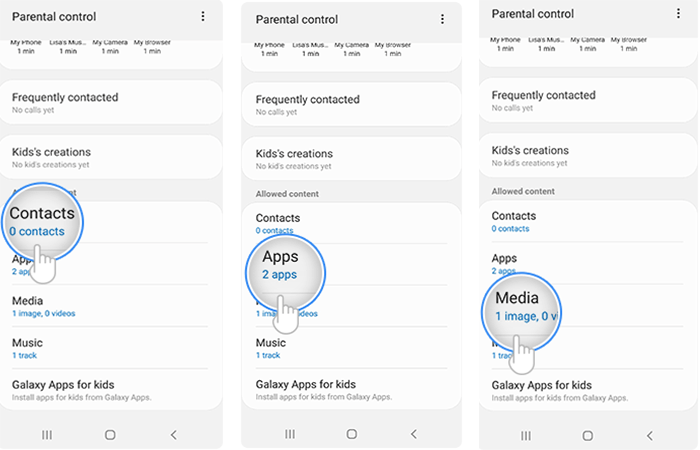 Tap on More Options at the top right of the screen, then select Close Kids Mode and enter your PIN to get out of the mode.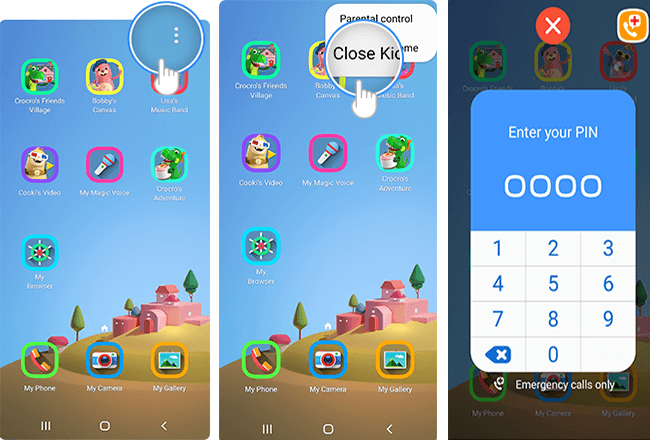 3. Retrieve Files with FoneLab
If you have been suffered from files accidentally deleted by your kids before you use the Kids Mode and you still want them back, then you can use FoneLab Android Data Recovery. It can retrieve and any kind of file.

FoneLab for Android
With FoneLab for Android, you will recover the lost/deleted iPhone data including photos, contacts, videos, files, call log and more data from your SD card or device.
Recover photos, videos, contacts, WhatsApp, and more data with ease.
Preview data before recovery.
Android phone and SD card data are available.
Step 1Launch the program on your computer and select Android Data Recovery on the main interface to proceed.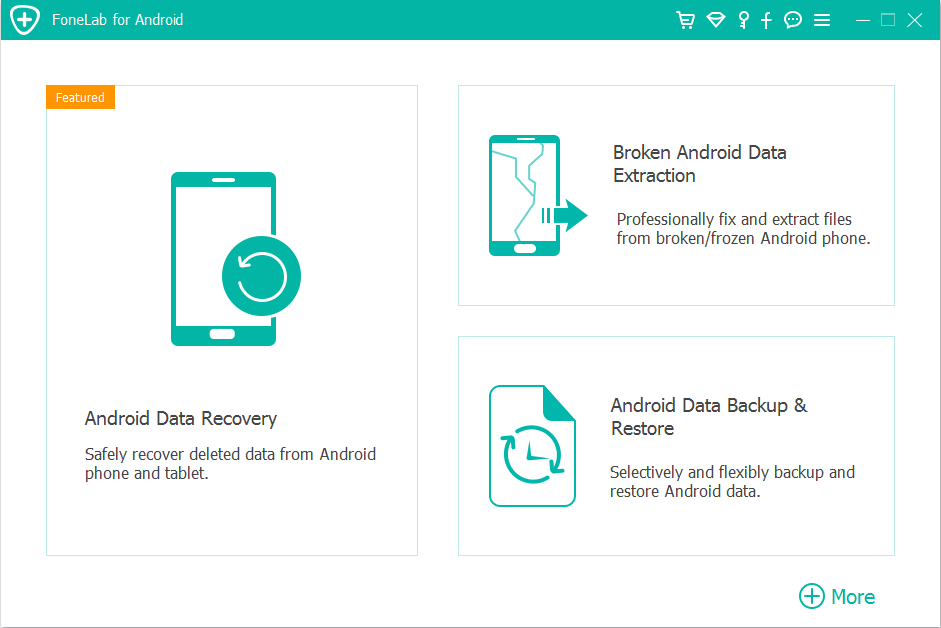 Step 2Connect your Samsung mobile to the computer via USB cable, and select Transfer Files mode.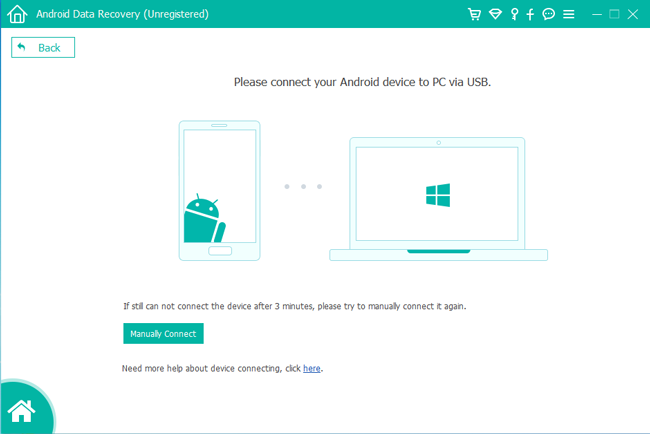 Step 3Set the device to USB Debugging and click OK.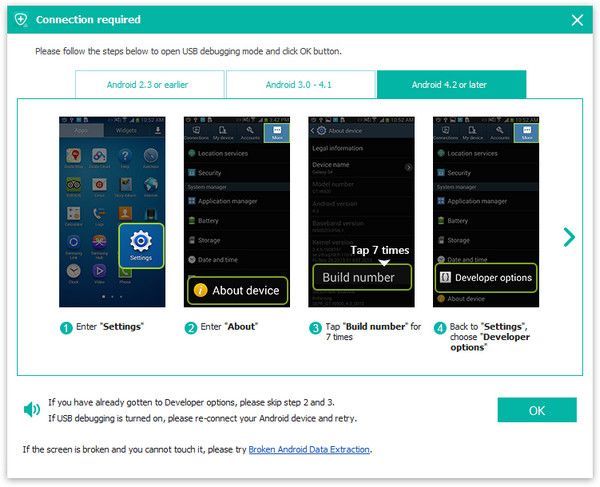 Step 4Select the file type to scan your deleted files then click Next.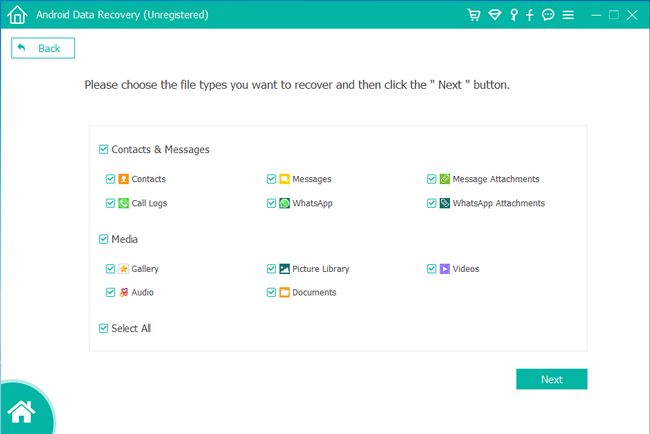 Step 5Tap on Allow/Grant/Authorize on your Samsung phone to allow scan.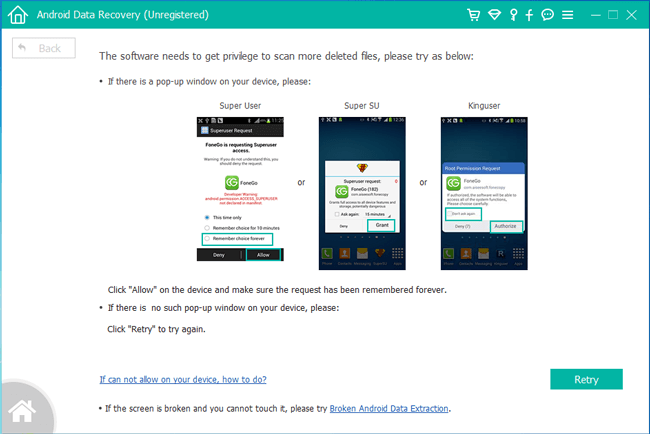 To do so, you need to root your phone, but Android OS 7.0 and above can not proceed root.
Step 6Check the recoverable items listed on the left pane.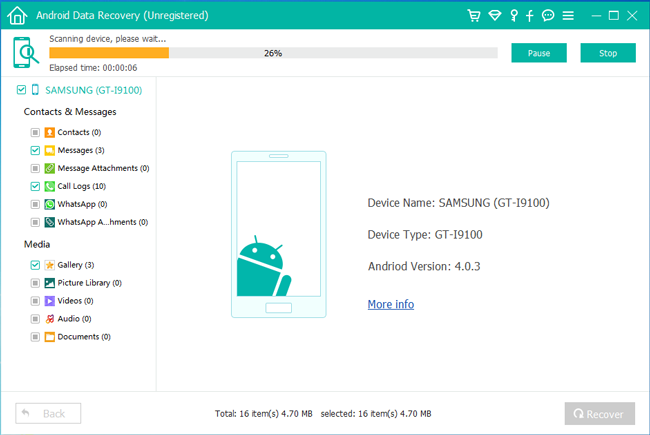 Step 7Preview the target items and click Recover.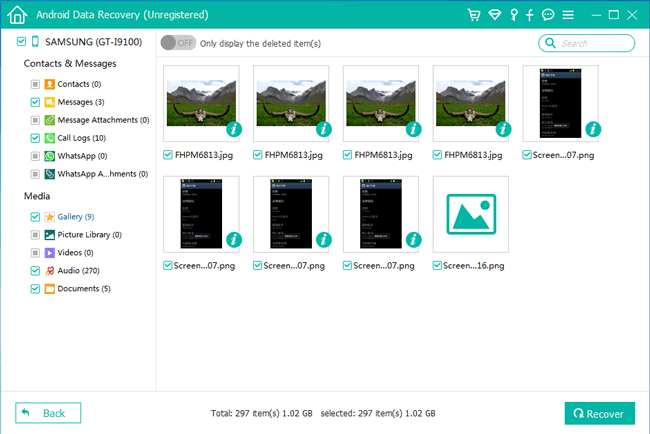 Conclusion
The integrity function of the phone is restricted to protect information from being erased by kids when the Kids Mode is on. The Features of the mode designed based on the child's personality traits that are extremely child-friendly, and parents can know their children's hobbies.