[Solved]How to Recover Files from Virus-infected Android Phone
I have a Samsung Galaxy S6 phone and used it to save some important documents and many precious photos. But when I connected it to a public computer, all my files, images, folders are turned to shortcut. How do I know if my phone has a virus? What shall I do to reach all these files on my Samsung if with phone virus? I appreciate any suggestions!
If the files stored on memory card or internal storage of your Android phone are turned into unworkable shortcuts, yes that means there is probable viruses on Android device.

You will always be asked to format when attempting to access inside the memory card files. It is terrible to see that everything will be erased after formatting.
1. Factory Reset Android Phone to Remove Virus
But it can solve most of the problems on your Android phone. If you have the custom to backup Android data, you can have a try because you can restore Android data from backup after that.
Below is the step-by-step instruction to factory reset Android phone with ease.
Step 1Long-press Power button to turn the phone off.
Step 2Hold and press Volume Up, Home and Power buttons together until you see the Download mode.
Step 3Use Volume Up button to choose wipe data/factory reset.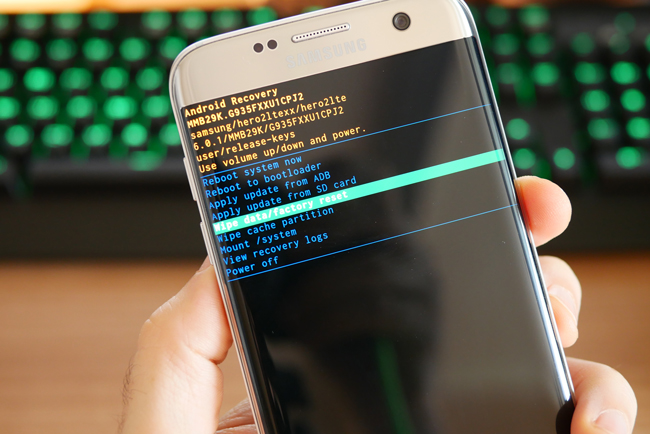 Step 4Press Power button to confirm.
A complete process will be finished in minutes, it won't require a difficult skill or professional knowledge to prepare the resetting.
It will wipe all data on your device and you need to restore them if you want to get them back. And some recent data might not have been backed up yet. So, whether you should hard reset your device or not?
2. Use FoneLab to Remove Virus and Extract Data
A hard decision, right?
No, I am happy to tell you there isn't that hard now, because there is a good way for your reference to get access to Android device directly and view and recover files from the virus-infected Samsung phone or tablet.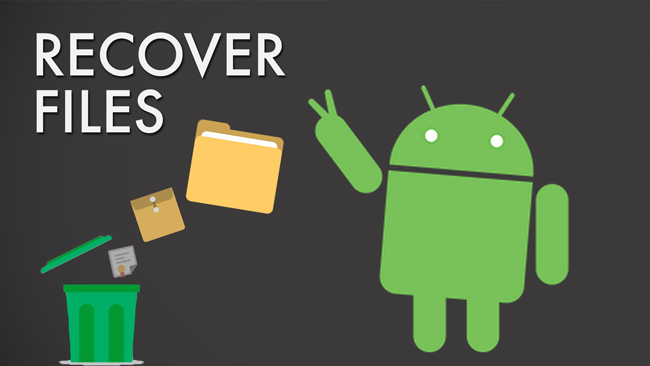 All you need is a broken Android data recovery software called FoneLab Broken Android Phone Data Extraction, which is reliable and professional.
This program is capable of scanning data from dead, virus-infected, black screen, broken screen, forgotten password, water damaged Android device and get it off so that you can back the files up on your computer.
In addition,
FoneLab can also fix Android boot loop and other abnormal Android system scenarios.
Follow the below simple step-by-step guide to have a try now.
How to Get Data off from Samsung Virus-infected Device
Step 1Download and install the free trial version of this software on your PC with above link. Then the program will automatically launch when it is done. Choose Broken Android Phone Data Extraction on the interface.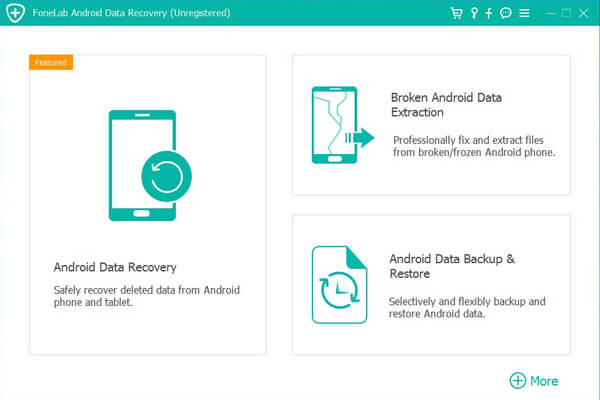 Step 2Connect your Samsung Galaxy S6 to the computer with a USB cable. Click Start in the right box if you cannot operate your device. Otherwise, click the box in another one.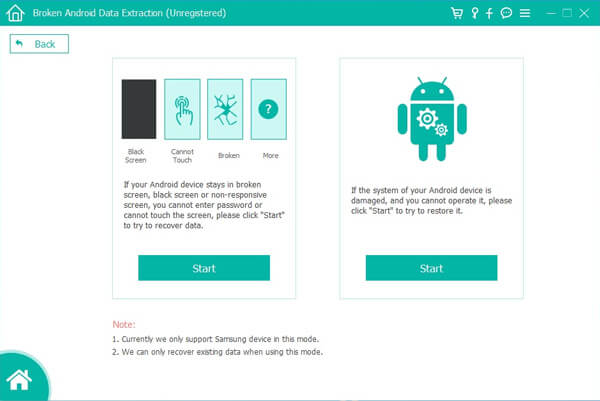 Step 3Make sure that you choose the correct information of your Samsung Galaxy phone including the device name and device model. Then click Confirm to continue.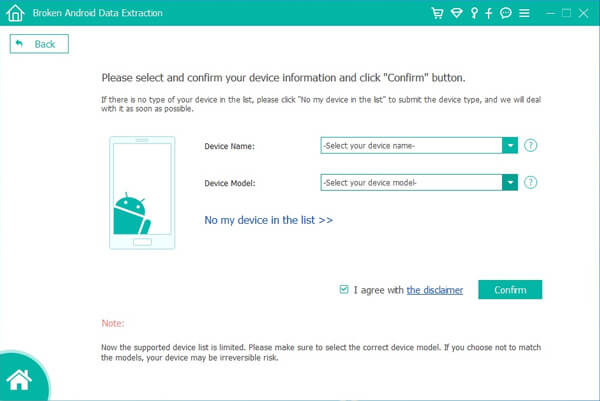 Step 4This step will lead your Samsung phone to enter Download mode. Follow the on-screen instruction to enter: power off the phone – press and hold the Volume Down + Home + Power button together – press the Volume Up button, and then click on the Start button.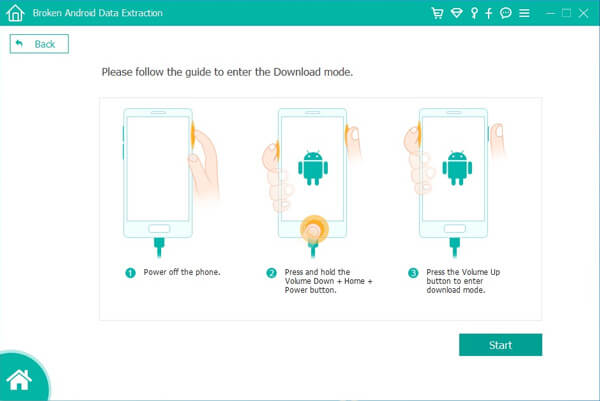 Step 5Now the program is scanning data from your phone. After it is finished, choose what file types on the left column and click Next.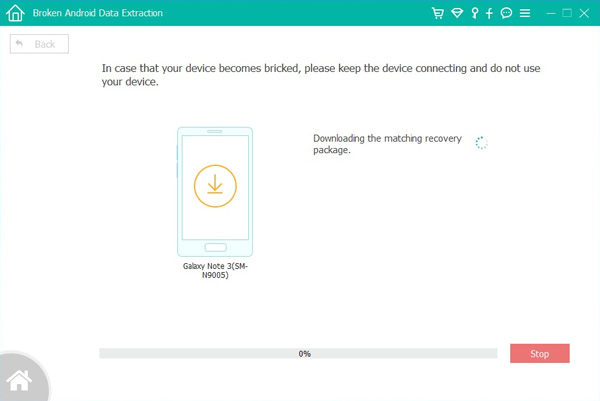 Step 6 Preview and mark the items you want to recover and click Recover to save them to your computer.
Perfect! All is done.
I believe that you have all your files back by now.
With it, you can recover pictures from broken Android phone as well as other files including contacts, SMS, WhatsApp messages and attachments, videos, audio files, and other documents.
What to do if your phone has a virus, don't panic, use FoneLab to get your important files and back them up in the first place!
3. Booting Android Phone Into Safe Mode
Android phone has a feature which allows you enter safe mode, which enables you to uninstall the app and it won't load any third-party apps.
You also can boot into safe mode to troubleshoot the problems when you are facing up crashes, freezes to battery life issues.
Please move on to check details demonstration.
Android 4.1 and later:
Step 1Press the Power button until the menu appears.
Step 2Long-press Power Off button.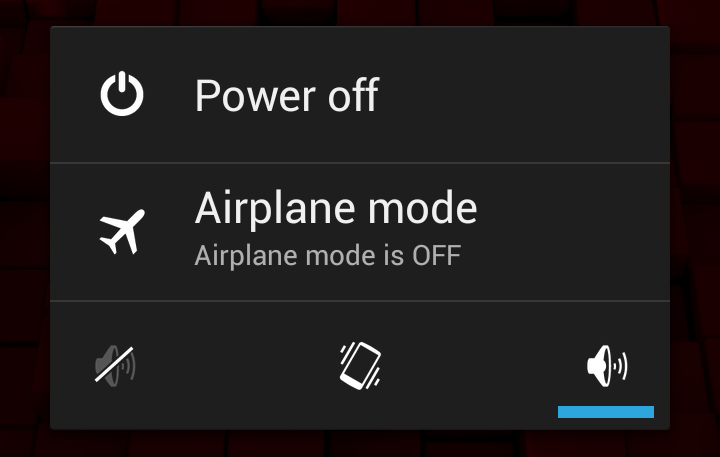 Step 3Tap OK when it pops up in the window.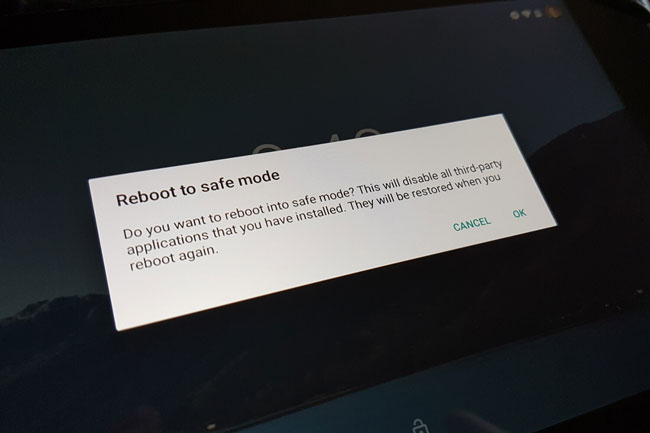 Step 4Enter new password to lock your device with a new password.
Android 5.0 and earlier:
Step 1Press the Power button and then tap Power off to turn off the device.
Step 2Long-press Power button to turn it on again.
Step 3Release the Power button and then press and hold both Volume Up and Volume Down buttons until the device boots up with safe mode, which has a Safe mode indicator in the bottom left of the screen.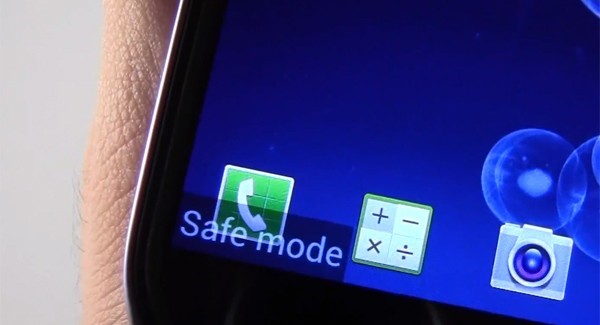 If your issue is solved in safe mode, you can confirm that the problem is with a third-party application you have installed, because you will only have access to the applications that came with your device in safe mode.
And then you can go to Settings > Apps > the application you want to remove > Uninstall to get them off your device normally.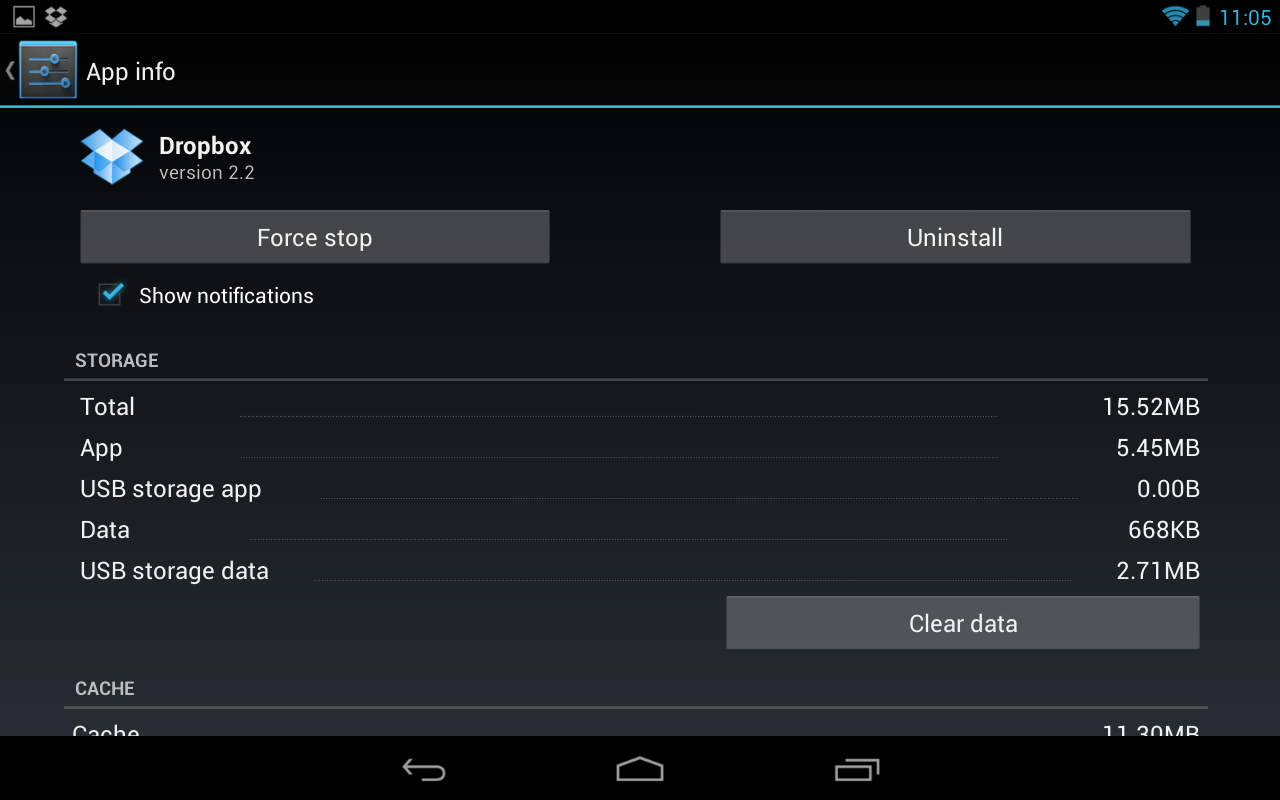 You can repeat this process to identify which application is causing the problem on your device. And then restart Android phone normally to exit safe mode after everything is done.
If you don't want to lose your data without notice, FoneLab Broken Android Data Extraction is the best bet for you. Download and have a try now!
As you can see, FoneLab allows users to recover data from disabled Samsung, such as Android phone stucks on logo, boot loop, black screen, etc. It is easy and safe to use. Why not download and have a try now!