How to Recover Data from Android Phone That Won't Turn On [5 Ways]
"Is there anyway to retrieve files that are stored on the internal memory because my Samsung Galaxy phone won't turn on? Thanks a lot!"
The only way to turn on is by pressing the power button. Mobile phone users might have encountered above-mentioned problem during the process, and you need to learn the reasons that cause this situation.

1.Why Your Phone Won't Turn On
Are you facing the problem that your Samsung Galaxy S6/S6/S5/S4/S3 phone can't start?
Or even the buttons light up like normal, but the touch screen remains black and displays nothing?
You can check below possible reasons that can lead to your Android phone won't turn on and fix it in steps.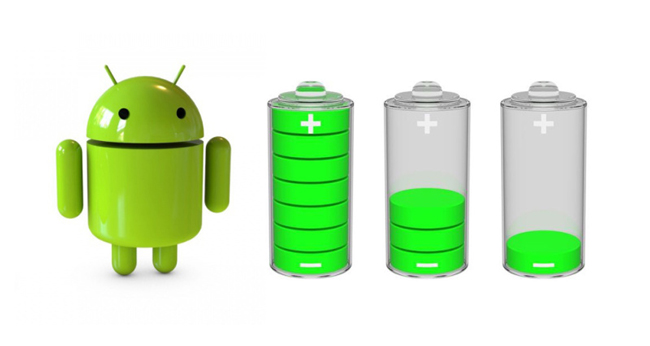 It fails to turn itself on or wake itself up when then Android phone is frozen in power-off or sleep mode.

Solution:

To fix this, remove the battery (if the battery can be removed) and leave it out for a period of time. Put it back in and try to turn the phone back on.

The phone's battery may be out of charge.

Solution:

Just charge your phone for enough time can solve the issue.

The battery is damaged and can't use anymore.

Solution:

Change a different battery in this case.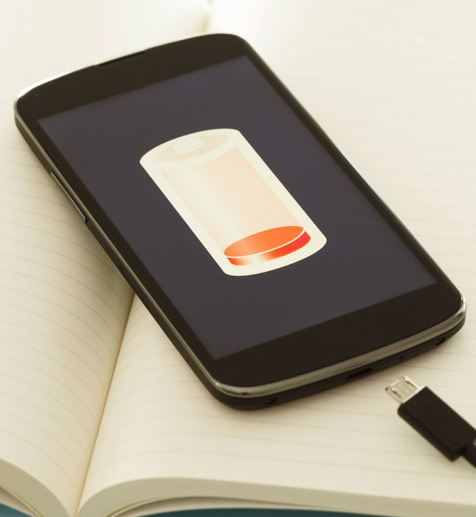 If the above-mentisoned ways can't solve your problems, you should learn how to fix a Samsung phone that won't turn on.
2. What to Do If Your Phone Won't Turn On
1. Enter Android Recovery Mode to Turn Mobile Phone on
If above-mentioned way is not work for your Samsung phone, Recovery mode will be a good alternative to turn on your Android phone.
Press and hold the Volume Down + Home + Power buttons until the Samsung logo appears.

Press the Volume Down button to choose Reboot System Now, and then press Power button.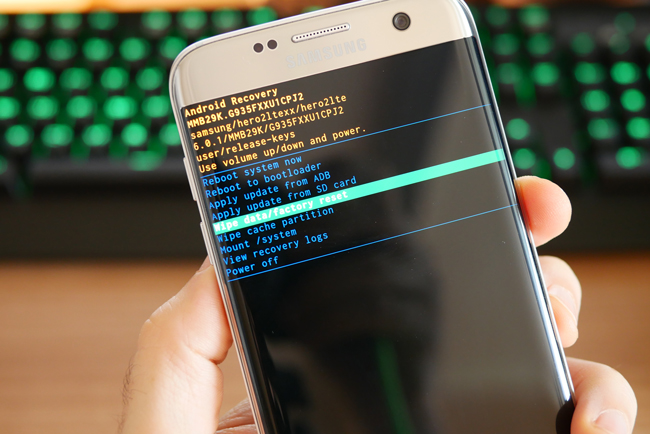 2. Hard Reset Android Phone
Another reason that cause Android phone won't turn on is the operating system or the software is corrupted.
Perform a hard reset, but this will erase data that is stored locally on the phone.
To do so, make sure that your phone is powered off.
Below is the example of hard reset a Samsung Galaxy phone.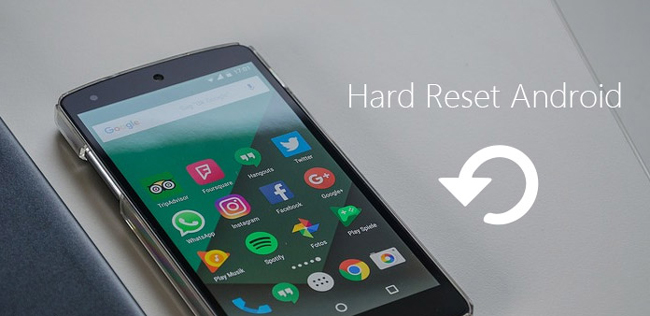 Hold and press Volume Up + Home + Power simultaneously until the Samsung word.

Release the button when you see the logo.
Use Volume buttons to choose wipe data/factory reset and then press Power button.
Sounds complicated? Don't worry! Sometimes, Android devices refuse to power on or wake from sleep when you press the power button. But they are not broken.
You can do something to reboot your Android phone.
3. Remove the SD Card
The memory card on Android might be one of the reasons to cause your phone won't turn on. You can try to move it from your phone and reboot Android phone. If it can be turned on, the SD card is to blame.
4. Wipe Cache Partition
Android system creates cache files so that the software or appslications on Android phone can be accessed quickely. But you won't lose any personal data to enter recovery mode and wipe cache partition on your phone.
Below is how to wipe cache partition on Samsung phone.
Pressing and holding the Volume Up, Home and Power button together.
Leave Power button only when the logo comes up till Recovery screen appears. 
Use the Volume down button to choose wipe cache partition and press Power button to confirm.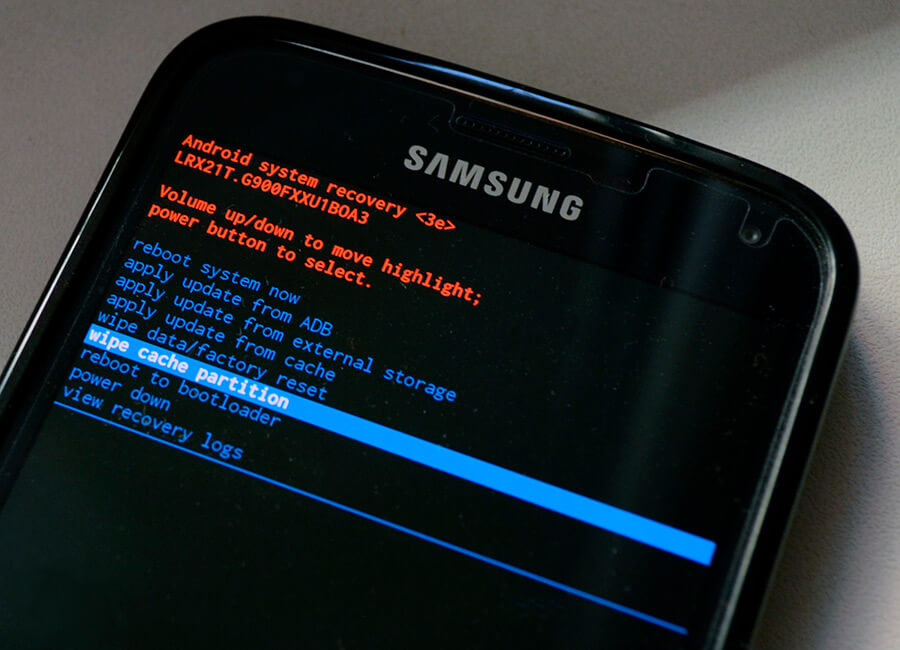 5. Retrieve Data on Android Phone That Will Not Turn On with FoneLab
If you need some help for rescuing data from an Android phone that won't turn on, FoneLab Broken Android Phone Data Extraction is the best choice to fulfill your data recovery attempt.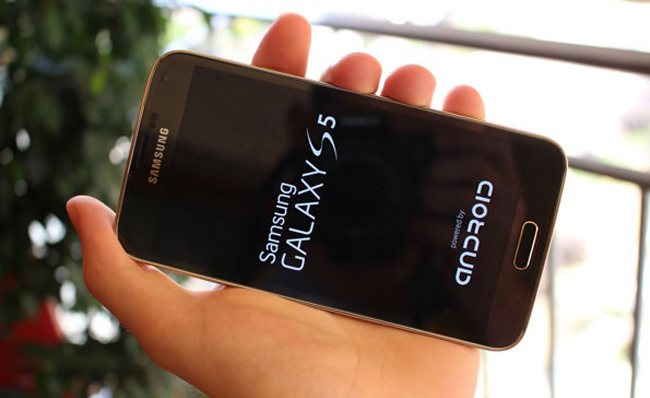 With the help of this Android broken data recovery software, you will find it easy, efficient and intuitive to recover data from Android device that is broken, dead, water damaged, virus infected, Samsung stuck in logo, or not able to turn on.
The software supports Samsung phones and tablets.
Supported Data:
Contacts, Messages, Message Attachments, Call Logs, WhatsApp, WhatsApp Attachments, Gallery, Picture Library, Videos, Audios and Documents.
Why not get this software on your computer and rescue your data now?
Download and install the program on your computer with above link. Then the program will automatically launch when it is done. Choose Broken Android Phone Data Extraction on the interface.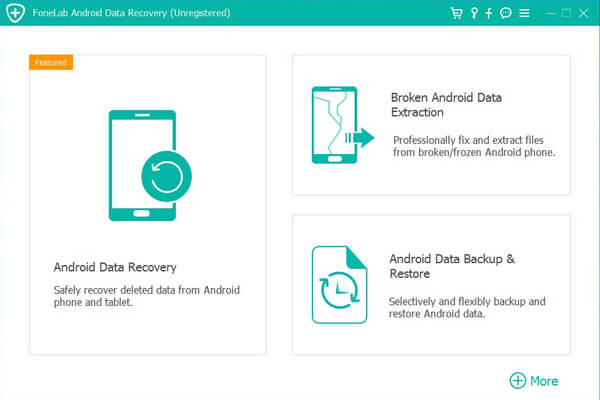 Step 2: Connect your Samsung device to the computer with a USB cable. Click Start button under the correct description according to your needs.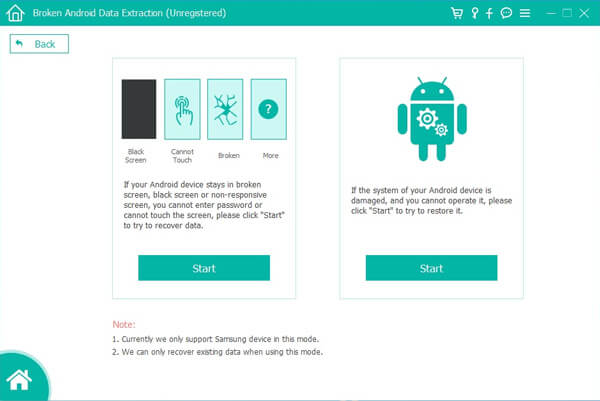 Make sure that you choose the correct information of your Samsung Galaxy phone including the device name and device model. Then click Confirm to move on.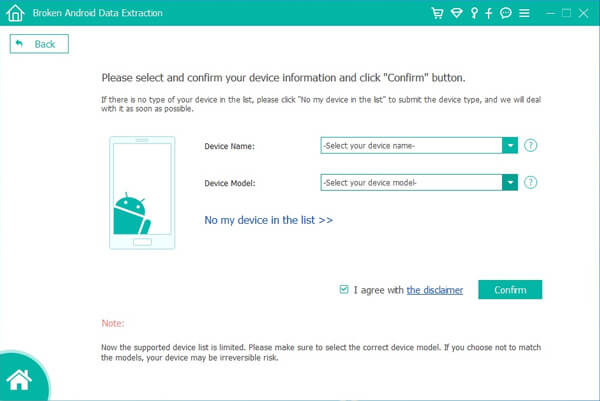 This step will lead your Samsung phone to enter Download mode. Follow the on-screen instruction to enter: power off the phone – press and hold the Volume Down + Home + Power button together – press the Volume Up button, and then click on the Start button.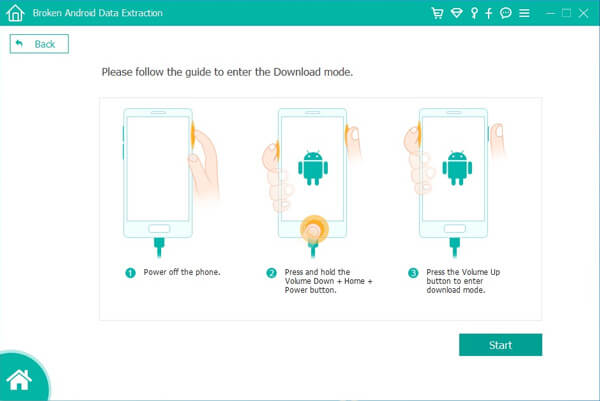 The program will scan data from your phone. After it is finished, choose whatever file types you want on the left column and click Next.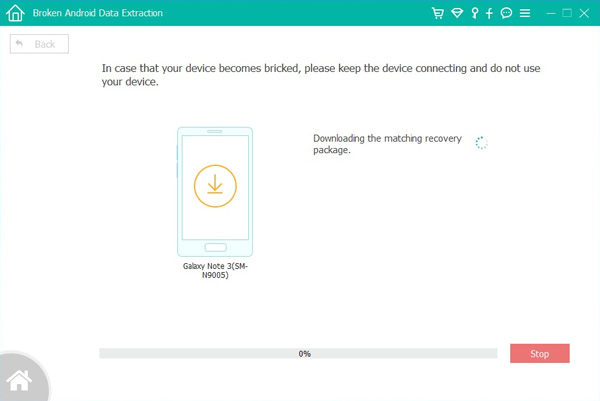 Preview and mark the items you want to recover and click Recover to recover Android data from broken phone.
As you can see, FoneLab allows users to recover data from disabled Samsung, such as Android phone stucks on logo, boot loop, black screen, etc. It is easy and safe to use. Why not download and have a try now!
Almost all file types can be recovered using this software, such as photos, contacts, messages and attachments, videos, WhatsApp, music and other documents. You may also what to know how to recover files from water damaged Android.
FoneLab Android Data Backup & Restore is strongly recommened to you as you can use it to backup and restore Android data easily.
Related Articles: