Broken Android Extraction
Fix Android system to normal or Recover data.
What You Can Do When Samsung Phone Is Frozen and Won't Do Anything
This article shares 5 ways to unfreeze a Samsung phone. Samsung Galaxy Phones have decent hardware specs, but it is not free from problems and errors. In fact, the biggest problem is that Samsung phone keeps freezing. This kind of issue has always been common to almost all Samsung devices. If you are using a Samsung phone, you will encounter the problem that your phone's performance deteriorates with freezes and lags as many other users. Don't panic and you can find what you should do when the problem happens.

Part 1: Why Samsung Phone Get Freezing?
There are many reasons for making your Samsung Galaxy phone or tablet hang and frozen. Some of the possible causes include:
Touchwiz. It is well known that Samsung phones are running Android. Touchwiz is the touch interface that Samsung uses on smartphone to better the feel of using. However, it makes your Samsung phone or tablet frozen since it overloads the RAM.
Too many widgets and features. They drain your battery and slow down your phone too.
Heavy apps. Thanks to apps, most apps still run in the background after you close them. That puts a lot of pressure on phone processor.
Limited RAM. Samsung phone does not carry large RAM and thus hang a lot. Small RAW cannot process too many operations simultaneously. You have to avoid multitask; otherwise, Samsung phone S6 or other models will get frozen.
Part 2. 5 Ways to Unfreeze a Samsung Phone
As you can see, the problem that Samsung phone keeps freezing can be caused by various software issues. In fact, even though you do not understand why your phone gets frozen, you can still unfreeze it following the solutions below.
Solution 1: Recovery Data from Frozen Samsung Phone
For average people, it is difficult to unfreeze Samsung phone manually. From this point, we recommend FoneLab Broken Android Data Extraction, which is a powerful tool to help you fix software problems and get back your files, even your phone is freezing and not responsive.
Unfreeze Samsung phone and tablet in a single click.
Extract data from a frozen Android phone to your computer.
Support a wide range of data types including photos, videos, call logs, etc.
Fix various software issues, such as stuck in certain modes.
Protect the existing data on your Samsung phone safe.
In short, it is the easiest way to unfreeze Samsung phone and recover your data and files.
Step 2Click the Start button on the left section to start extracting data. Then on the Info window, select your device name and model, and click the Confirm button. Next, follow the onscreen instruction to put your frozen phone, such as Samsung S7, in the Download Mode. Then the software will repair your phone after downloading the recovery package.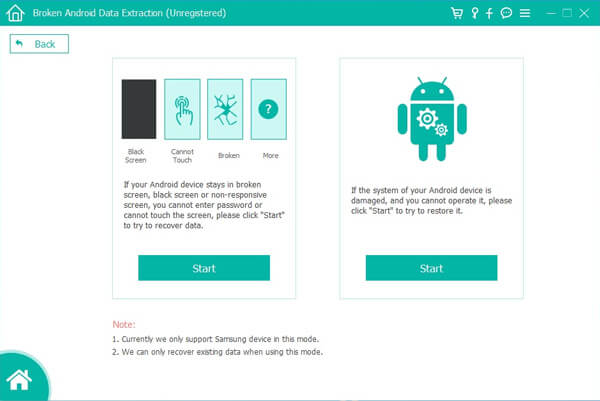 Step 3After unfreezing, you will be taken to the recovery interface. Preview and check the desired items, and click the Recover button to get back important data you're your Samsung phone.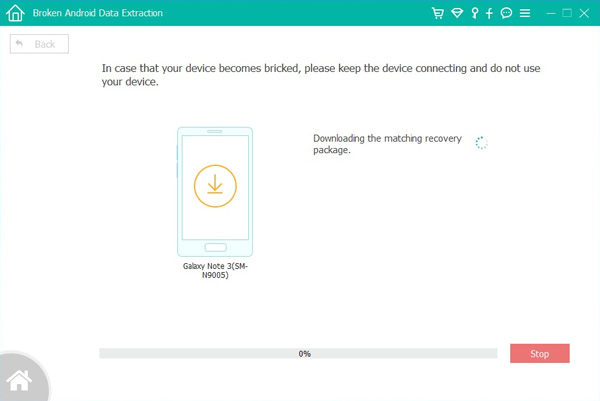 Solution 2: Force Reboot Samsung Phone
Force reboot Samsung can solve lots of common technical errors, including freezing Samsung phone or tablet or restarting loop Samsung. Moreover, the procedure is not very difficult.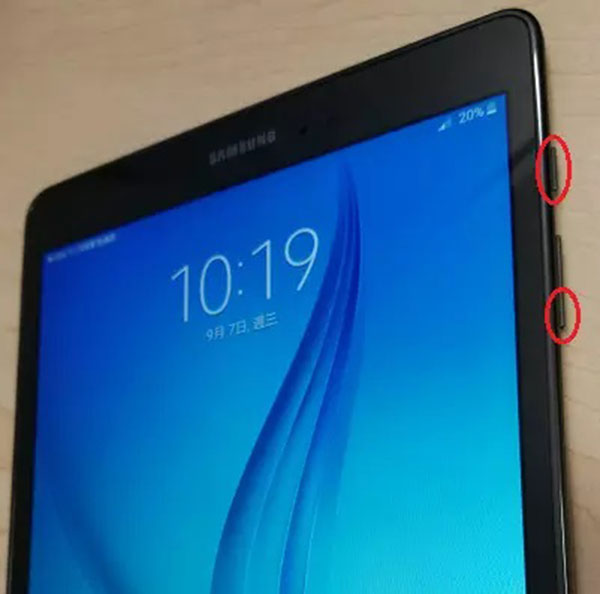 Hold down the Power and Volume Down buttons on your Samsung phone at the same time. About 7 seconds later, the frozen Samsung phone will restart and work normally.
Solution 3: Uninstall Apps in Safe Mode
As mentioned previously, large apps can lead to Samsung phone freezing. However, you can fix it in Safe mode.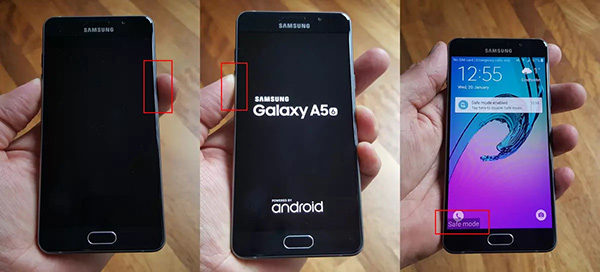 Step 1Keep pressing the Power button until you enter the shut-down screen.
Step 2Choose Power Off and keep holding the Power button. When prompted, tap Yes to enter the Safe Mode.
Step 3Now, deep tap the app that causes your phone to frozen and uninstall it. Do the same to other unwanted apps.
Step 4Then reboot your Samsung phone to the standard mode to check if the problem is solved.
Solution 4: Reset App Preferences
Resetting app preferences is another efficient way to resolve the issue that Android phone gets frozen. You can do it with the steps below.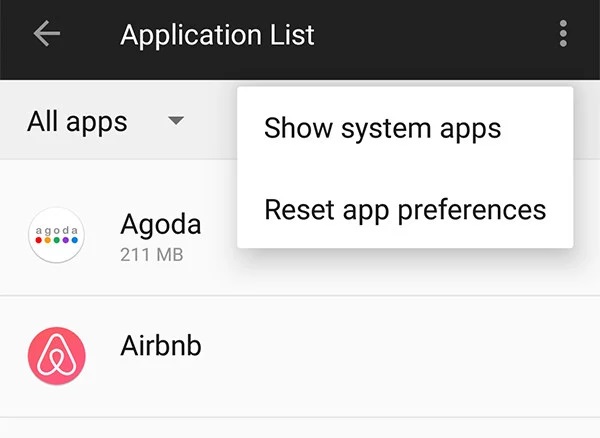 Step 1Force restart your Samsung phone to get rid of the frozen screen on Samsung phone.
Step 2To avoid your Samsung phone freezing again, run the Settings app from your app tray, and tap Application or Apps. Go to the All tab to display all apps on your Samsung phone
Step 3Tap the Menu option, select Reset app preferences, and then tap Reset Apps when prompted.
Step 4When it finishes, restart your Samsung phone and the frozen screen will disappear.
Solution 5: Factory Reset in Recovery Mode
Factory reset is the ultimate solution to unfreeze a Samsung phone. It will bring your phone to the factory status and fix various software issues including the frozen screen.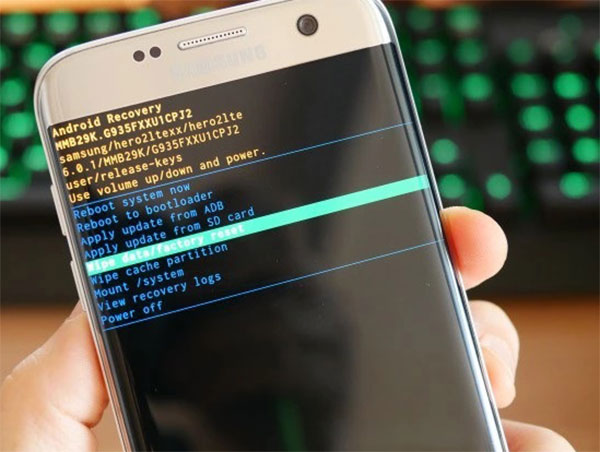 Step 1Hold down Volume Up + Power + Home buttons at the same time.
Step 2When you see the Recovery mode screen, release the buttons. Then choose wipe data/factory reset with the Volume Down button, and press the Power button.
Step 3When prompted, select Yes and start restoring factory settings to your Samsung. Wait for it to finish, your phone will restart and work normally.
Conclusion
Based on the sharing above, you should understand what you can do when a Samsung phone is frozen. In order to unfreeze a Samsung phone, you can choose the common way or the one-stop solution, FoneLab Broken Android Data Extraction. The latter is not only easy to use, but also available to any Samsung Galaxy devices. More troubles? Please write down them in the commend area below.