Fix Abnormal iPhone Now
Recover your data from iPhone to computer easily.
Jailbreak iPad without Computer - How to Jailbreak iPad without Computer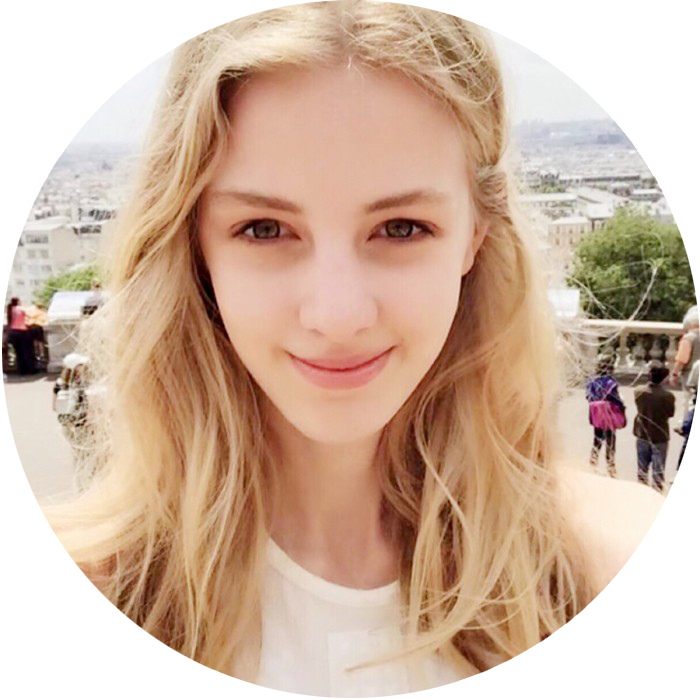 Posted by
Somei Liam
/ Feb 04, 2021 09:00
Developers will create a jailbreak tool for it as soon as a new iOS comes out. To jailbreak of iOS devices, we had to use our PC or Mac to jailbreak iOS. But nowadays, there is no need to bother, everything can be done via the device itself.
To allow the jailbreak without computer, the developers take advantage of Apple self-signing app service. This gives us an option to install and run any app on iOS, even if it's officially not in the App Store. What's more, you don't need to be tech-savvy to follow through with the process. Below we will show you how to jailbreak iPad without computer.
1. How to jailbreak iPad without computer by using Electra
As you already know, the jailbreak involves installing third-party software and there are a few steps you need to follow. Just a reminder, from now on you are entering unregulated iOS territories and proceed at your own responsibility.
Step 1Go to https://www.tweakboxapp.com/, tap on the apps category. Tap on the Tweakbox Apps, you will see the Electra jailbreak on the first page. If you don't have the Electra jailbreak on the first page just tap on the search icon. Search Electra 11.3.1 and once you have it on your screen tap on it. Hit install, wait for the popup hit install again. It will be on your iPad's interface. Now if it sticks on loading, just tap on it and it will start installing.
Step 2Now you need to allow access to Electra jailbreak. Tap on Electra jailbreak app and it will give a notification popup. Note the profile because it will help you find the profile quicker. Now you have to open Setting > General > Device management and find Electra jailbreak's profile. Hit trust, trust again and then you are good to go.
Step 3Launch the Electra app, once you are on the app, make sure to turn on the tweak option. Hit jailbreak and wait until it shows restarting. Once it shows restarting, your device will reboot.
Step 4After your device rebooting, open the Electra app again and hit jailbreak. Your device will reboot after 30 seconds and then when it reboots you will have the Cydia app right next to Electra app. You can open Cydia without a problem.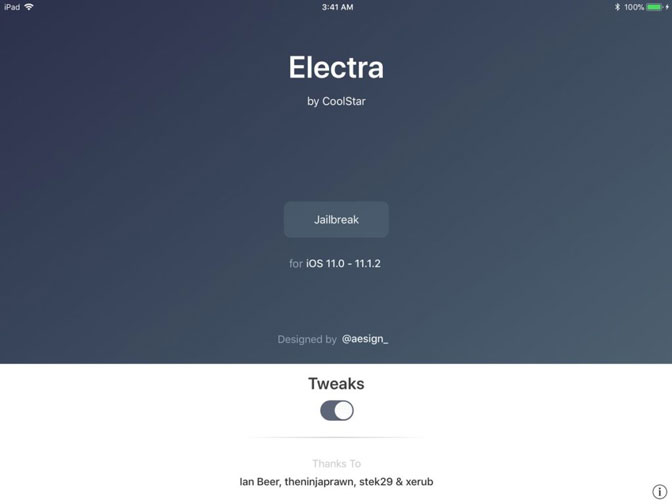 Important note: If you want to keep your iDevice jailbroken, don't update your device and especially don't delete the Electra app because each and everytime you reboot your device, you will have to enable Cydia from Electra app. You can't use Cydia without Electra app.
2. How to jailbreak iPad without computer by unc0ver
Step 1To get the latest jailbreak software, head over to https://www.tweakboxapp.com/, tap Apps, and select Tweakbox Apps.
Type unc0ver jailbreak in the search bar and open the app that pops up. At the time of this writing, the jailbreak was in its 3.2.1 version which should work fine with the latest iOS update. You should also know that the developer recommends turning on the Airplane mode while installing the app.
Step 2Hit Install with the Airplane mode on and confirm by tapping on Install in the pop-up window. Once the installation is complete the app will show up on your iPad and you can exit the Airplane mode.
Step 3Now is the time to take advantage of Apple self-signing app service and allow unc0ver to run on your device. Tap on Settings, select General and navigate to Device Management, it's at the bottom of the General menu.
Once inside Device Management, select ShangHai P&C Information Technology Co., Ltd under Enterprise App and tap on Trust ShangHai P&C Information…. A pop-up window appears asking you to confirm your choice and you tap Trust again.
Note: The unc0ver jailbreak might dub the developer differently. For example, you might see Lebo International Investment Development Co.Ltd instead of ShangHai P&C… Whatever the name, it's still the unc0ver app developer.
Step 4After you trust the app, exit Settings, and tap on the unc0ver app to initiate the jailbreak. Hit the large Jailbreak button in the middle of the screen and wait for the app to do its magic.
Once the jailbreak is complete, your iPad will restart and you should see the Cydia app next to unc0ver. It might not work the first time. If there is no Cydia after your device restarts, repeat this step a few times until the app shows up.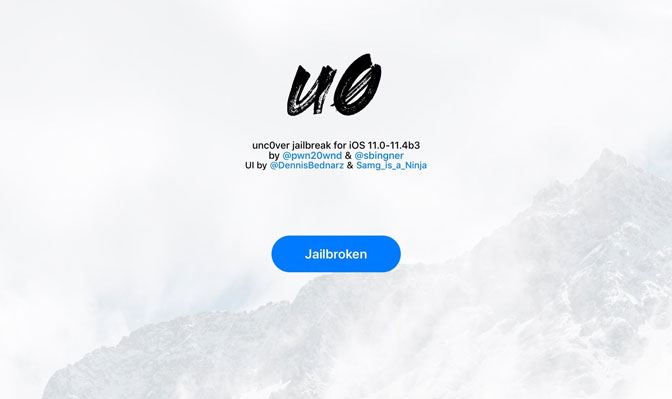 Tips:
After using the above two software, you can successfully jailbreak iPad without computer. But you have to be careful that albeit simple and benign, the jailbreak means you are hacking into your smartphone. In general, users don't experience any problems after the jailbreak. But if your iPad starts acting out, the jailbreak is the most likely culprit.
Random restarts, app crashes, poor overall performance, and impaired battery life can be tale-tell signs of a jailbreak gone wrong. Not to mention the fact that the action may breach the iPad warranty for certain apps.
If you have any problems with the iOS system above, you can use our FoneLab iOS System Recovery to recover your iOS system.

FoneLab iOS System Recovery
FoneLab enables you to fix iPhone/iPad/iPod from DFU mode, recovery mode, Apple logo, headphone mode, etc. to normal state without data loss.
Fix disabled iOS system problems.
Extract data from disabled iOS devices without data loss.
It is safe and easy to use.