Fix Abnormal iPhone Now
Recover your data from iPhone to computer easily.
iPhone Gets Stuck on Searching – Here is The Fix You Should Know
I have an iPhone 7, it got stuck on searching for a signal, I removed the SIM card and restarted, but the problem still existed, any ideas? How do I get out of the stuck iPhone without losing any data?
If your iPhone is stuck up in the searching process, you have to look upon the problem and find troubleshooting accordingly. There are two major reasons for the problem, the physical damage or software error. When the internal antenna is already damaged, you have to send the iPhone to the Apple Store. As for the software error, you can learn more about the 7 efficient ways to fix the problem with ease.

Part 1: 6 Common Ways to Fix iPhone Stuck on Searching
If your iPhone says searching and the process never comes to an end, there may be some real issues with your iPhone. No matter why your iPhone cannot get rid of the searching screen, try the common fixes below.
Way 1: Check Your Coverage Area
When your iPhone gets stuck on searching if you are out of the network. It might be the problems with the signal. The first thing you should do is to check your coverage area of the signal.
Step 1Go to Settings > Cellular or Mobile Data and turn on your cellular data. If it turns on, disable it and turn on again.
Step 2If you are traveling out of your nation, toggle on Data Roaming in Settings > Cellular > Cellular Data.
Way 2: Restart Your iPhone
When your iPhone is just stuck on searching and cannot respond to the signal, in such circumstances, starting your iPhone is the simplest method to get rid of the problem with ease.
Step 1Press the Volume Up button and then release the button on your iPhone 11/XR/X/8/7.
Step 2Follow the same process to press and release the Volume Down button on your iPhone.
Step 3Press and hold side Power button until you find the Apple logo appears on the iPhone.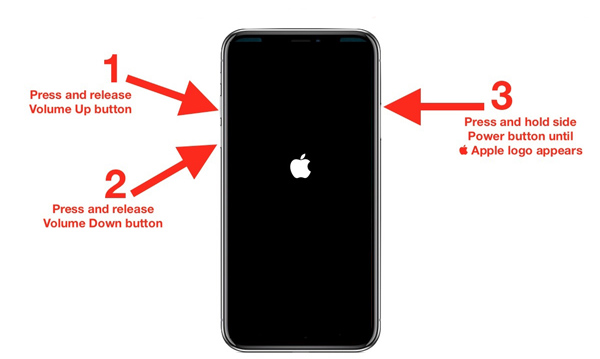 Way 3: Turn off Airplane Mode and Turn It on Again
The Airplane mode is not only used when you are on a plane, but also available to solve the problem that the iPhone gets stuck on searching or cannot find the signals on your iPhone.
Step 1Head over Settings > Airplane Mode. Toggle it on, and then toggle it off a few seconds later.
Step 2If the Airplane mode has been enabled, just turn it off. Check for the network and your iPhone should get rid of the searching screen.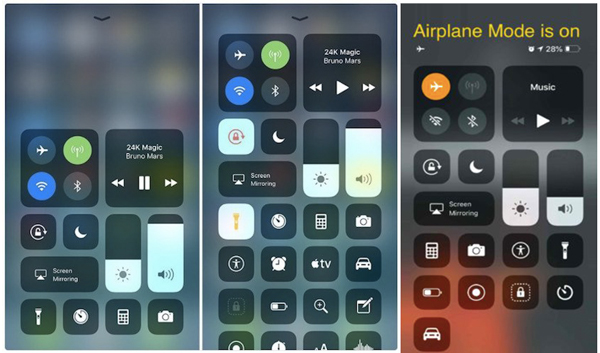 Way 4: Update Your Carrier
Usually your iPhone is able to update the carrier settings automatically. But it may miss some important updates. As a result, your iPhone will be stuck on searching the network.
Step 1Connect your iPhone to the Internet by Wi-Fi or cellular data.
Step 2Open the Settings app from your home screen, and head to General > About.
Step 3If there is a carrier update available, you will be presented with the Update option. Tap it to update the settings manually.
Note: When you put a new SIM card on iPhone, you have to get the carrier settings manually.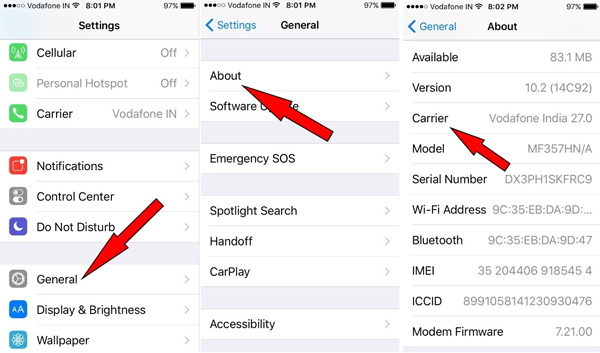 Way 5: Reset Your iPhone Settings
If there is something wrong happens to your network settings, your iPhone may get stuck on searching too. The built-in network-resetting feature can solve the issue.
Step 1Launch the Settings app on iPhone, tap on your Apple ID and go to General > Reset.
Step 2Choose the Reset Network Settings, enter your passcode and tap the Reset Network Settings option again.
Step 3When your iPhone restarts, input the PIN code to access it. Now, the searching alert should disappear.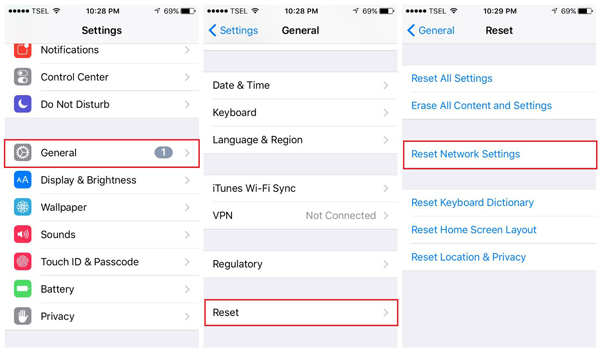 Way 6: Restore iPhone from iTunes Backup
The iTunes backup can save your network settings. If you have the correct settings in iTunes, you can restore your iPhone back to the status to fix your iPhone stuck on searching.
Step 1Plug your iPhone into your computer with a Lightning cable. Launch iTunes and click the Device option when your iPhone is detected.
Step 2Click the Summary tab from the left side, locate the Backups section, and click the Restore Backup button.
Step 3Look at the date of each backup file and find the most relevant one. Click the Restore button to fix the problem.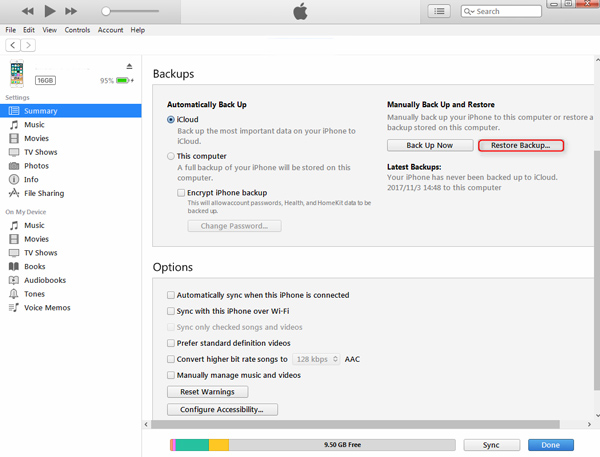 Part 2: Ultimate Way to Fix iPhone Stuck on Searching
Technical problems are always a headache. Is there a one-stop solution for you to fix iPhone stuck on searching automatically? FoneLab iOS System Recovery is the desired solution that enables you to fix iPhone from DFU mode, recovery mode, Apple logo, headphone mode and more.
Diagnose and fix various software issues in one click.
Protect your data and settings on iPhone from damage.
Fix stuck iPhone in Recovery mode or DFU mode.
Available to iPhone 11/11 Pro/XR/XS/X/8/7 or earlier.
How to Fix iPhone Stuck on Searching
Step 1Install iOS System Recovery
Download the iPhone system fixing software and install it on your computer. Next, hook up your handset to the computer with a USB cable. Once you launch the software, it will recognize your device.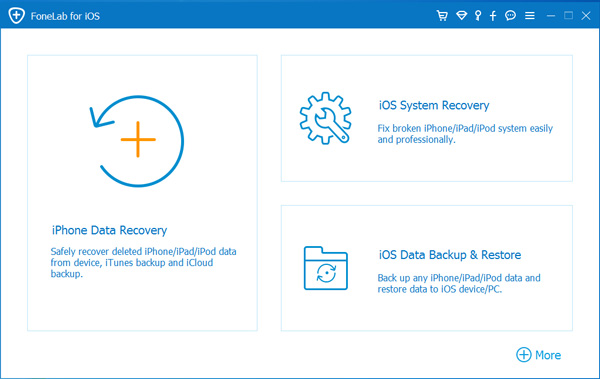 Step 2Fix iPhone stuck on searching
Click the Start button to start analyzing your iPhone. If your iPhone is still accessible, select Standard Mode, and then click Optimize button to repair your iPhone immediately.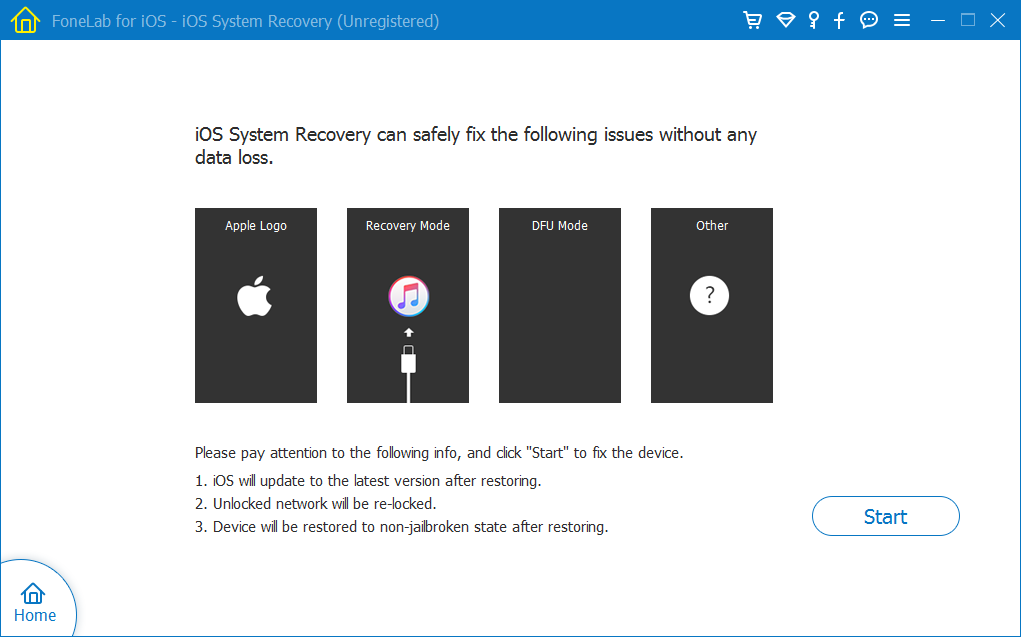 Conclusion
This guide shares several ways to fix iPhone gets stuck on searching and cannot connect to a network. When you encounter the same trouble, follow the guide to solve it. If you are looking for an efficient way to do it, FoneLab iOS System Recovery is the easiest method you can take into consideration.