Fix Abnormal iPhone Now
Recover your data from iPhone to computer easily.
How to Get Rid of iPad Home Button Not Working Efficiently
There are countless reports on the net of people who are experiencing the problems that iPad home button stops working. No matter what you do to keep you iPad safe and intact, there are still chances your Home button suffer the effects of normal wear and tear. In addition to hardware, software issues could lead to iPad Home button works abnormally.
In this post, we will show you 6 tips to fix this problem efficiently.

Part 1. Why iPad Home Button Not Working
There are a lot of factors could cause iPad Home button stops working. Even though your Home button is not responsive, it is possible that there is not a hardware problem at all. When you press a button on your iPad, it is the software that tells your device to execute the task.
So, you may just encounter a minor software glitch when your iPad Home button does not work.
It also works for iPad touch scree not working.
Part 2. How to Fix iPad Home Button Not Working
Apple had introduced a virtual Home button in iPad. You can head to Settings > General > Accessibility > AssistiveTouch to enable it. To fix iPad Home button that does not work, you can try the tips below.
Tip 1: Clean Home Button
The Home button is exposed, so it is inevitable to accumulate dust and debris. That may cause your iPad Home button stops working. The solution is simple: clean your Home button with a cotton swab. Remember that you should do it gently.
Tip 2: Fix iPad Home Button by Rebooting iPad
Sometimes, it is just because a conflicted app and your iPad Home button does not work. So, you should reboot your device when you are facing this problem.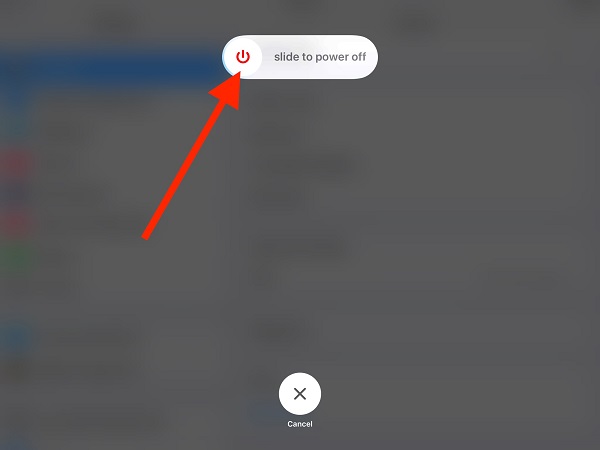 Step 1Turn on your iPad, such as iPad mini and uninstall the conflict app. Hold down the Power button until the power-off screen pops up.
Step 2Move the slider over right to shut down your iPad.
Step 3Wait for your screen to turn black completely. Then press the Power button and release it when you see the Apple logo.
Now, press the button to test if iPad Home button works normally.
Tip 3: Repair iPad Home Button in Portrait View/Landscape View
It is complicated to explain why, but the portrait and landscape view can fix the issue that iPad Home button not working.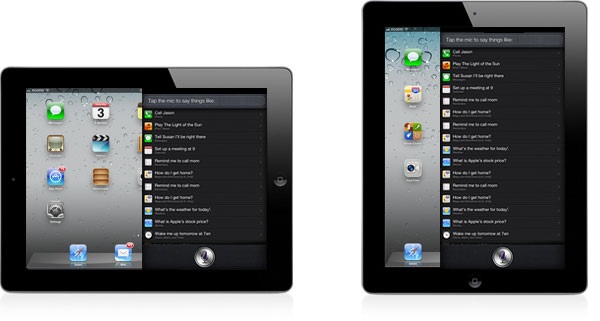 Step 1Keep pressing the Home button while your iPad is in the portrait view.
Step 2Hold down the button and turn your iPad to the landscape mode.
Step 3Next, rotate your iPad back to the portrait view. While switching between the modes, make sure your iPad screen rotates.
Step 4Then release the Home button. Now, your iPad 2 Home button must be working.
Tip 4: Get Rid of iPad Home Button Not Working with 5-finger Gesture
Multitasking is an important feature on iPad to fix various problems including the unresponsive Home button.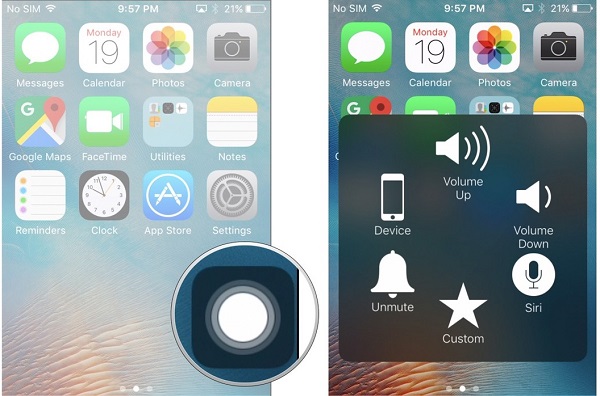 Step 1Turn on AssistiveTouch on your iPad, tap Device -> More -> Gestures, and select the 5-finger gesture.
Step 2Touch your screen to enter the multitasking screen and release all background apps.
Step 3Now, try your iPad Home button to see if it is working now.
Tip 5: Fix iPad Home Button by Hard-Reset iPad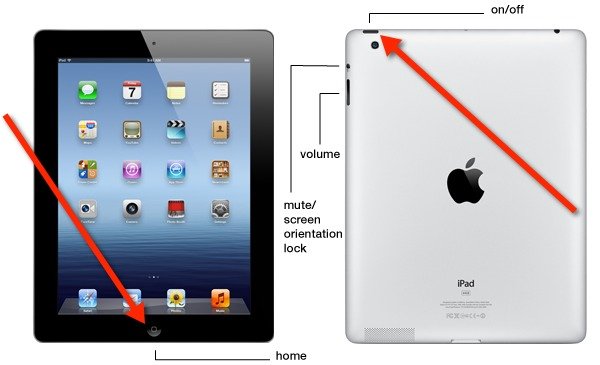 Hard-reset is a piece of troubleshooting when iPad Home button is not working. If it is possible, you should perform it on your iPad.
Hold down the Power + Home buttons at the same time until your iPad turns off and then the Apple logo appears. After hard-reset, software issues should be removed and you can check your Home button on iPad.
Tip 6: One-stop Way to Fix iPad Home Button: FoneLab iOS System Recovery
If you have tried the tips above and your iPad Home button is still now working, FoneLab iOS System Recovery can help you get rid the problem.
Repair unresponsive Home button and other issues.
Troubleshoot in Recovery mode or DFU mode.
Not interrupt your data on iPad while fixing.
Compatible with all iPad models including iPad Pro/Air/mini.
How to Fix iPad Home Button Not Working
Step 1Install iPad system recovery tool
As a desktop program, you need to download and install the iPad system recovery tool on your computer.
Connect your iPad to the computer with a lightning cable. Launch the program and your device will be detected. In the main interface, select iOS System Recovery to start repairing your iPad Home button that is not working.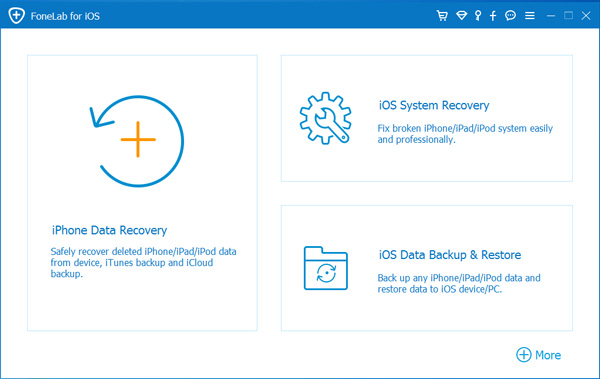 Step 2Fix iPad software issues
Follow the onscreen instructions until you reach the information window. Fill out the form based on your iPad model and initiate the process. When it is done, quit the program and remove your iPad. Now, your iPad Home button should work as usual.
Conclusion
If you are facing the problem that iPad Home button is not working, you must want to know how to fix it. That is why we share the post above.