iMessage Send Failure? 6 Easy Methods to Fix It
You would like to use iMessage to chat with other contacts easily and funny. It is not only an online instant chatting tool to send and receive text, photos, videos, audios, files, etc., but also an interesting way you can react with your friends, colleagues, family and more.

Most of iPhone users have encountered that there are something wrong with sending iMessage, which always show you the red Not Delivered underneath the bubble.
Well,
You should learn what cause the iMessage sending failure.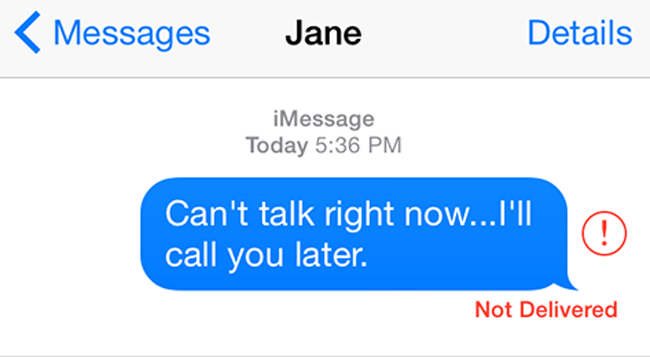 Commonly, there are below 4 reasons.
Your mobile phone signal is poor.
Your iPhone network connection is unstable.
The receiver's mobile phone signal or network connection is not strong and stable enough.
iPhone is in Airplane Mode.
Date & Time setting on iPhone is incorrect.
Before we dive in how to fix iMessage send failure, you can try to send it again as below.
Step 1. Open Message app.
Step 2. Select the conversation you want to resend the iMessage.
Step 3. Tap on the red circle icon besides the bubble which message was sent failed.
Step 4. Choose Try Again.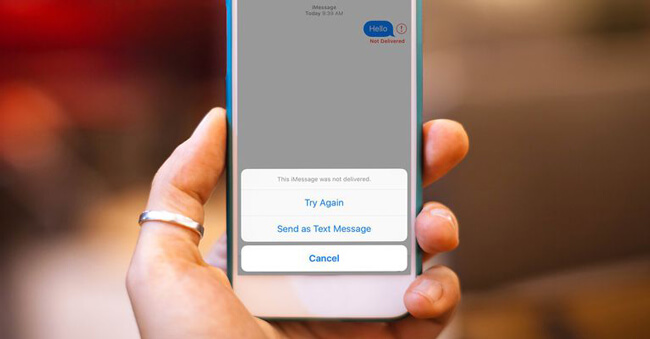 Well,
If you have tried to resend the iMessage for times, you can try below workable methods on iPhone easily and safely.
Free Download
Free Download
Related Articles: